October 18-19 marks Georgetown, South Carolina's 25th Annual Georgetown Wooden Boat Show with 140 classic wooden boats displayed on land and water. Children's model boatbuilding, knot tying, food, and music make it a not-to-miss event. In the Wooden Boat Challenge, teams of two have four hours to build rowing skiffs to compete in a rowing relay on the Sampit River. Funds raised support the South Carolina Maritime Museum. woodenboatshow.com
North Carolina mariner updates
A fixed bridge will replace the Topsail Island Bridge near Wilmington, North Carolina, at mile 260.7 in the ICW. The existing drawbridge has a 13-foot vertical clearance closed and unlimited clearance opened, with a 92-foot horizontal clearance. The new fixed bridge will have a 65-foot vertical clearance closed with a 120-foot horizontal clearance. Date of construction is undetermined.
A mooring field in Beaufort, North Carolina, costs more than expected. More expensive bar anchors with better hold in less mud are being installed instead of the originally planned screw anchors. Total moorings are down to 41 from 46. Sixteen ready-and-able moorings now await transients in the bend of the Beaufort River.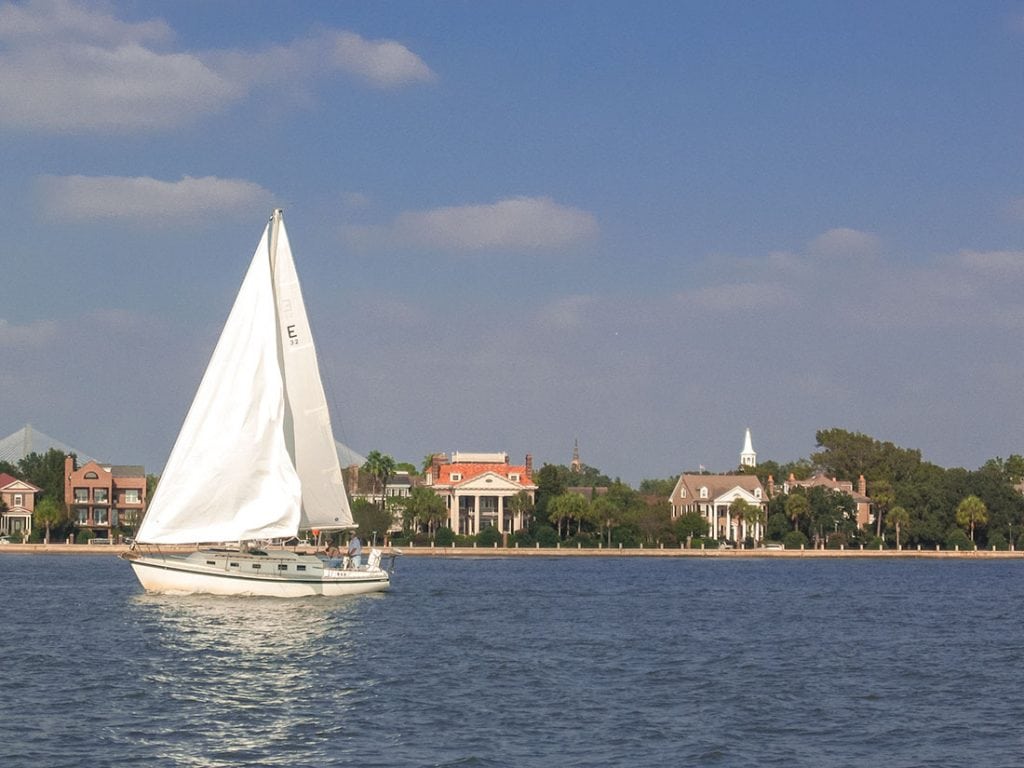 Charleston, South Carolina navigation news
The original Charleston Harbor NOAA harbor chart 11523 from 1936 does not reflect changes from the deepening projects that have moved the sea buoy and channel entrance nine nautical miles to the east. However, the new NOAA chart 11525 includes these changes, plus an additional 345 square nautical miles. It is now available in paper format from NOAA-certified printing agents, a free PDF digital download, or a free raster navigational chart for electronic display systems with a corresponding electronic navigational chart US5SC25M.
Florida diver/snorkel flags
Divers-down buoys now bob in Florida's waters since state approval in July. The approved buoys must be three- or four-sided with divers-down symbols of at least 12-by-12 inches, and must be seen from all directions. Flags on a float are still permitted. Divers/snorkelers must stay within 300 feet of their flags or buoys in open water and 100 feet in rivers, inlets and channels. Boat operators should idle at the same distance away from flags or buoys. myfwc.com/news/news-releases/2014/july/01/divers-down/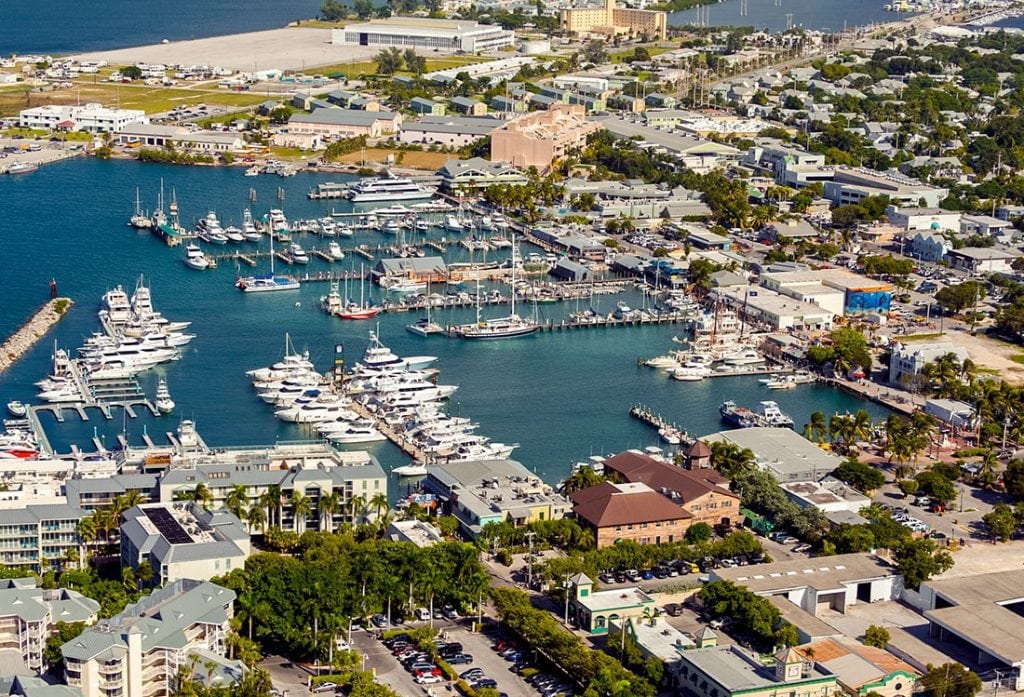 The city of Key West renamed the Key West Bight to Key West Historic Seaport. Key West Historic Seaport has a 150-slip marina and is a great place to dive or snorkel, enjoy fresh seafood, shop, or take a high-speed ferry to Historic Fort Jefferson or the Dry Tortugas.
By Nancy Spraker, Southern Boating October 2014