Southern Boating Media Group
Southern Boating Magazine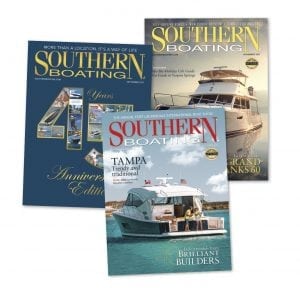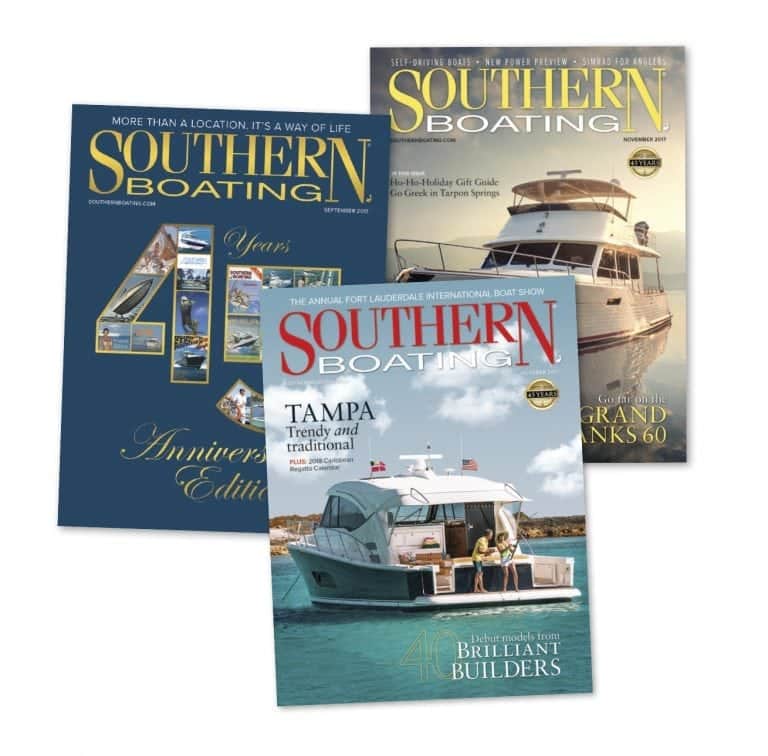 Southern Boating publishes the best of the boating lifestyle each month. Each issue includes reviews of vessels 30-100 feet; cruising destinations with detailed resources; innovative marine products; groundbreaking electronics and DIY projects; boating events; fresh, onboard recipes, and much more. Our columnists share their local knowledge for six regional updates from the Chesapeake Bay to southern Florida, The Bahamas, Caribbean, and the Gulf of Mexico and beyond to keep mariners updated on their favorite cruising grounds. Our pages encompass the adventure, luxury and unique spirit that the nautical lifestyle evokes, and Southern Boating inspires a new passion and love for the water and boating.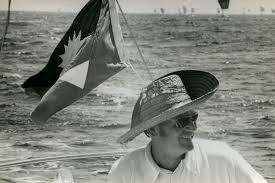 Southern Boating Legacy
Southern Boating is proud to be one of the few remaining privately owned consumer boating publications in the U.S. Southern Boating was launched in 1972 by Skip Allen, an ardent sailor, yachtsman, and publisher, whose lifelong career was in the marine industry. Skip's greatest love was his family, and he instilled a love of everything boating and marine-related in each of his six children and seven grandchildren. An icon in the industry, Skip spearheaded group boating trips to the Bahamas long before flotillas and rendezvous were commonplace. Southern Boating remains the South's largest boating magazine, and Skip's legacy lives on as his son, Skip Allen, Jr., continues as Publisher. The company is based in Fort Lauderdale, Florida.
More of Southern Boating: Mobile apps, newsletters, and video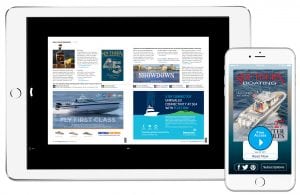 In addition to the monthly print publication, Southern Boating also offers:
Add Southern Boating's digital magazine: Receive the digital version of our print publication for convenient access on your desktop, laptop, tablet or smartphone.
Explore Southern Exposure: Our free monthly, subscription-based email newsletter delivered directly to your inbox between each issue release. Southern Exposure features interviews with interesting marine industry people, new boat launches, marina spotlights, and product releases and much more.
Watch Southern Boating Cinema: Our video gallery showcases the best in boating.
Need more? 
Contact us to get further information regarding subscriptions, advertising opportunities, freelance submissions, and more.