Artificial Reefs in New York
New York is growing its footprint of artificial reefs. But the state needs help.
In what has been the largest expansion of New York State's artificial reef system, the Department of Environmental Conservation (DEC) has been spreading more than 43,000 cubic yards of clean, recycled Tappan Zee Bridge material, 5,900 cubic yards of jetty rock, 338 cubic yards of steel pipe, and over 30 vessels across several artificial marine reef sites in the waters surrounding Long Island.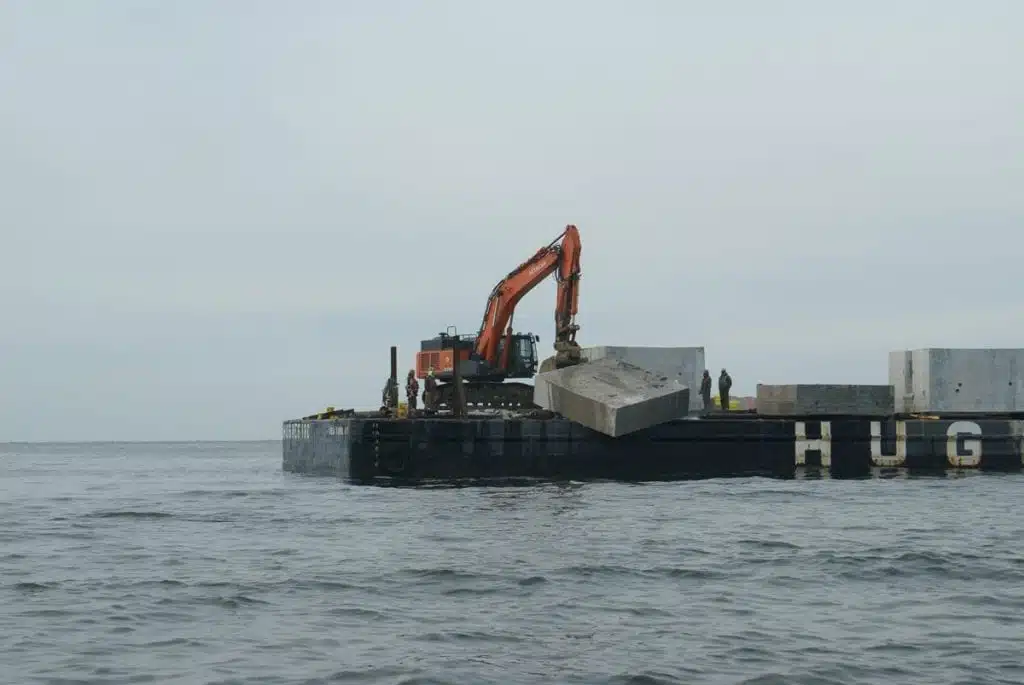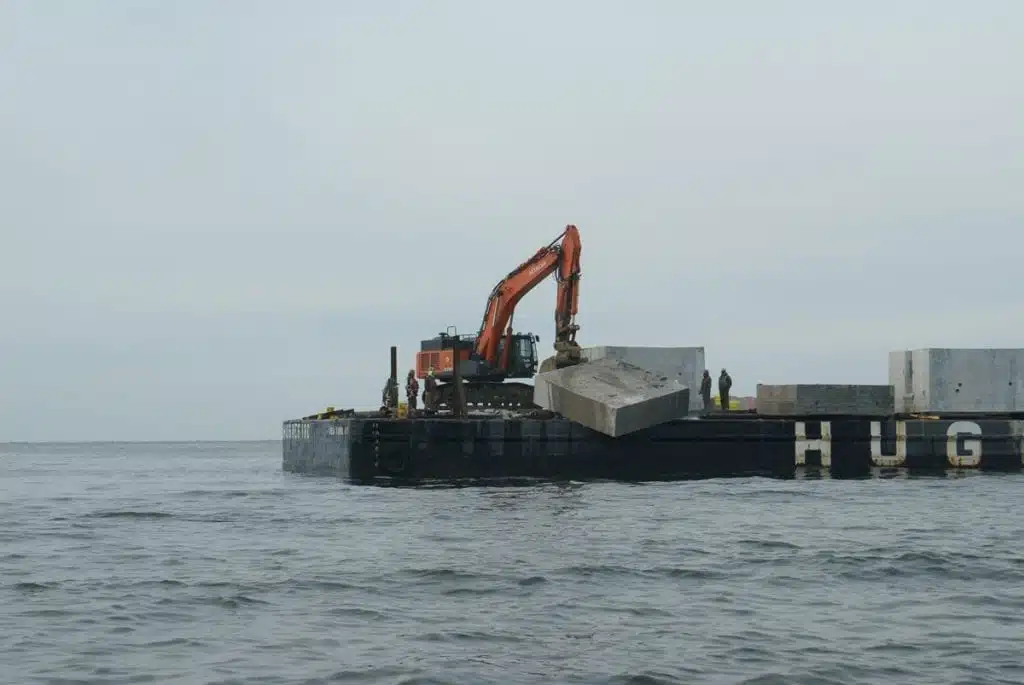 Now the DEC is looking for volunteers to help gather data to fine-tune reef expansions and creations going forward. Through the department's Artificial Reef Program, volunteer
anglers and scuba divers record and share their catches and observations while visiting the dozen artificial reefs located in Long Island waters. Information provided by the public will help the DEC better understand the abundance of marine life on each reef. It will also help track species and wildlife and the amount of fishing and diving at each location.
Data Driven
"This data can be used to further enhance the fishing and diving opportunities in New York's marine waters by creating more effective reefs in the future," says Jesse Hornstein,
a marine biologist with DEC. "It takes only minutes to fill out the surveys, and there's even an app you can download to make reporting catches, sightings, and observations really easy."
According to Hornstein, there's a lot to learn from gathering even basic data, such as species, size of fish caught or seen and the kind of bottom they were holding over, as that can help determine the best materials to use in the future.
"We know from aerial surveys that Long Island's westernmost reefs are most heavily used," says Hornstein, "but there is a lot more information we can put to good use when it comes to understanding the potential of these structures. Maybe different types of fish hold around different types of structure. We also want to see the difference in species abundance between wrecks to the east, west and in Long Island Sound, and if various reef layouts make a difference. All the data gathered helps build a more complete picture so that we can better expand existing reefs and build new ones that will be even more productive."
These insights sound fishy
More information on New York's marine-based artificial reefs is needed, but there is no doubt they effectively draw and hold fish. Observations are already providing some
interesting insights. Reports from volunteers indicate fish and marine life gravitate to new structures faster than expected. Anglers and divers report that tautog and black sea bass inspect new deposits within weeks of placement.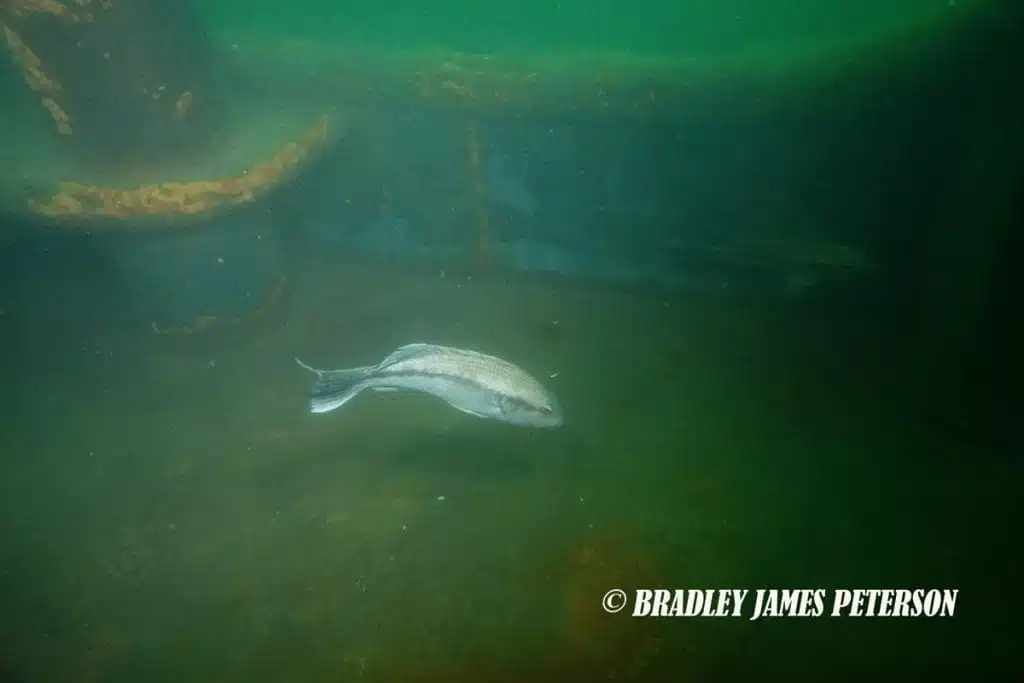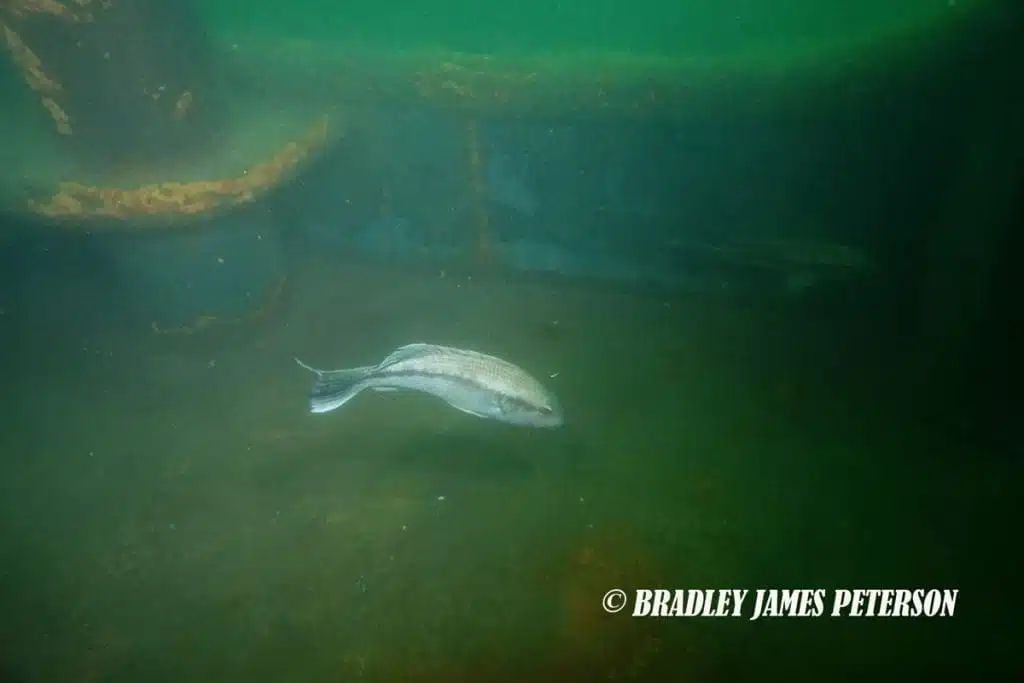 "We've also learned that tautog and black sea bass prefer sunken vessels and concrete deposits over rock piles, although they will occupy all three," says Hornstein. "It's also interesting to note that menhaden (bunker fish) sometimes congregate in the waters above our reefs. A study by Stony Brook School of Marine Science found that dolphins visit these structures to feed. I'm looking forward to seeing what new surprises more
data will bring."
To participate in the program, get the details and download the app from the DEC website. You can view the location and material makeup of each reef, too.
By Tom Schlichter, Southern Boating June 2019