Cajun Coastline
Make your way down the Texas ICW from Kemah to Corpus Christi
The Texas coastline journeys in a gentle new moon arc from the Cajun flavor of Port Arthur on Sabine Pass to the tropical feel of Port Isabel on the Rio Grande. It's a working coastline where shrimpers, oil riggers, and barge captains compete for territory on the water, while seaside communities and entire ecosystems struggle for survival against devastating hurricanes and a rapidly changing climate. 
Pleasure boats share the Texas Intracoastal Waterway (ICW) with heavy commercial traffic. Vessels traveling the waterway handle 90 million tons of freight annually, and Texas ports are key shipping hubs for North America. Many of the numerous overhead cables crossing the ICW carry high voltage; take extra caution in threatening weather. In the 2020 count, 15 passes link the Gulf to the ICW and sheltered water, but many are extremely shallow and benefit from local knowledge. Don't hesitate to ask. Coastal residents are naturally friendly and helpful to visitors.

Wind in My Face
For years a drab, sprawling oil town, Houston has evolved into the "Capital of Southern Cool" with a city center well worth a long weekend visit. The 35 miles of Bay Area Houston coastline is lined with varied attractions including the San Jacinto Museum of History, NASA's Johnson Space Center, the Butler Longhorn Museum, and the Armand Bayou Nature Center, one of the country's largest urban wilderness preserves. 

The region's sailing hub and home to one of the largest sailing fleets in the U.S. are the waters around Kemah, from the Karankawa Indian word meaning "wind in my face," and neighboring Clear Lake which has the most populated boating waters in Texas. Beware, the interior can be shallow for a larger vessel.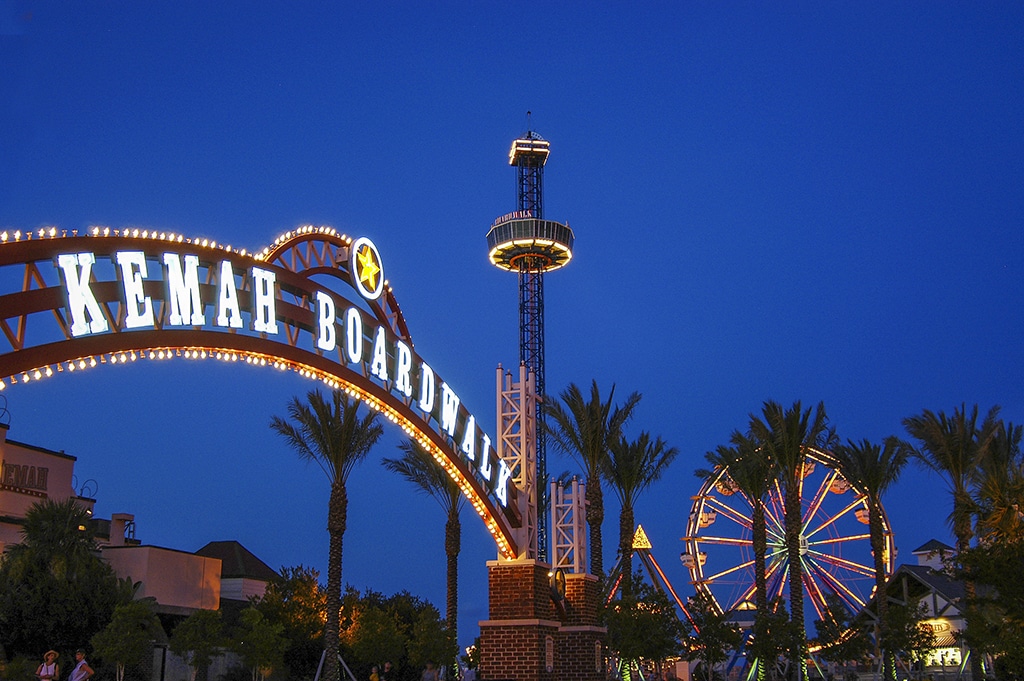 Kemah Boardwalk is a 60-acre entertainment complex alive with waterfront restaurants, amusement rides, summer concerts, and Salsa Sunday dance lessons. Aside from daily events, every holiday has a festival. The most popular is Yachty Gras when boats festooned with lights and regalia parade through the Kemah-Seabrook channel.
The western shoreline from Clear Lake to Galveston Bay is lined with marinas providing ample transient dockage. Seabrook Marina & Shipyard has more than 650 slips, including multihull and catamaran vessels, to 125 feet. Its repair facility can handle boats to 80 feet. Kemah Boardwalk Marina, located bay side of the south-end base of the Kemah-Seabrook Bridge, has 414 deepwater, floating dock slips with wide finger piers.
Out on the Barrier Islands
"The Republic of Galveston," as locals call it, a somewhat worse for wear but still beguiling Southern city, reflects the influence of its earlier inhabitants: Native American, Spanish, French, pirates and outlaws, plunderers and profiteers.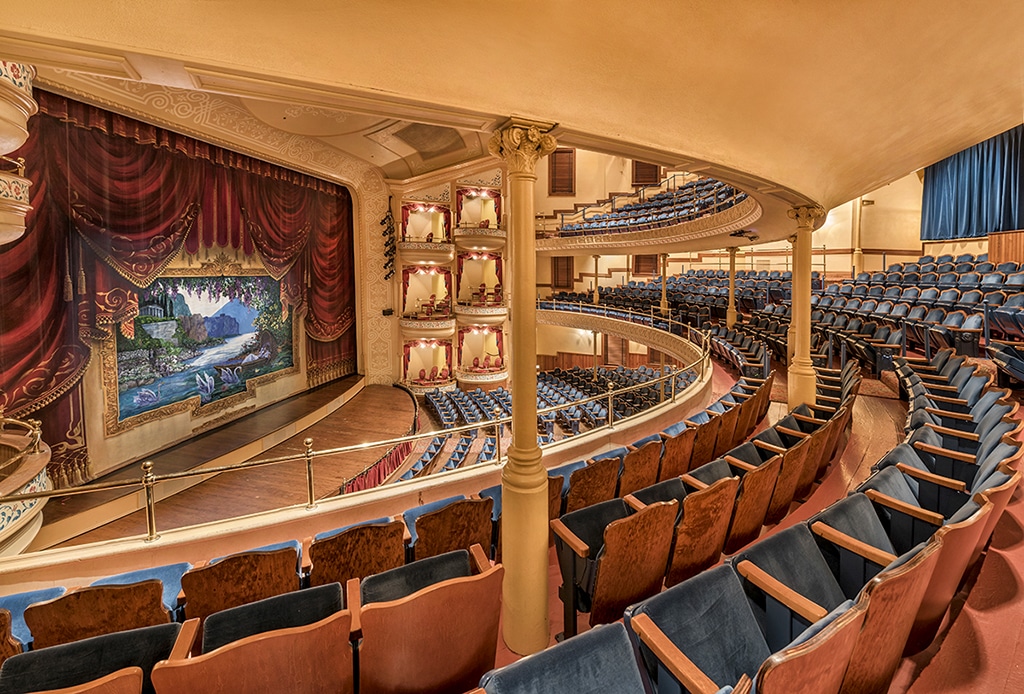 The local trolley passes elegant Victorian-style buildings housing a fascinating selection of art galleries, restaurants, and museums on its journey to the Strand Historic District, home to The Grand 1894 Opera House, Pier 21 entertainment area, and the 1877 Tall Ship Elissa. The Grand 1894 Opera House, survivor of multiple hurricanes and two pandemics, is a historic venue beloved by its performers.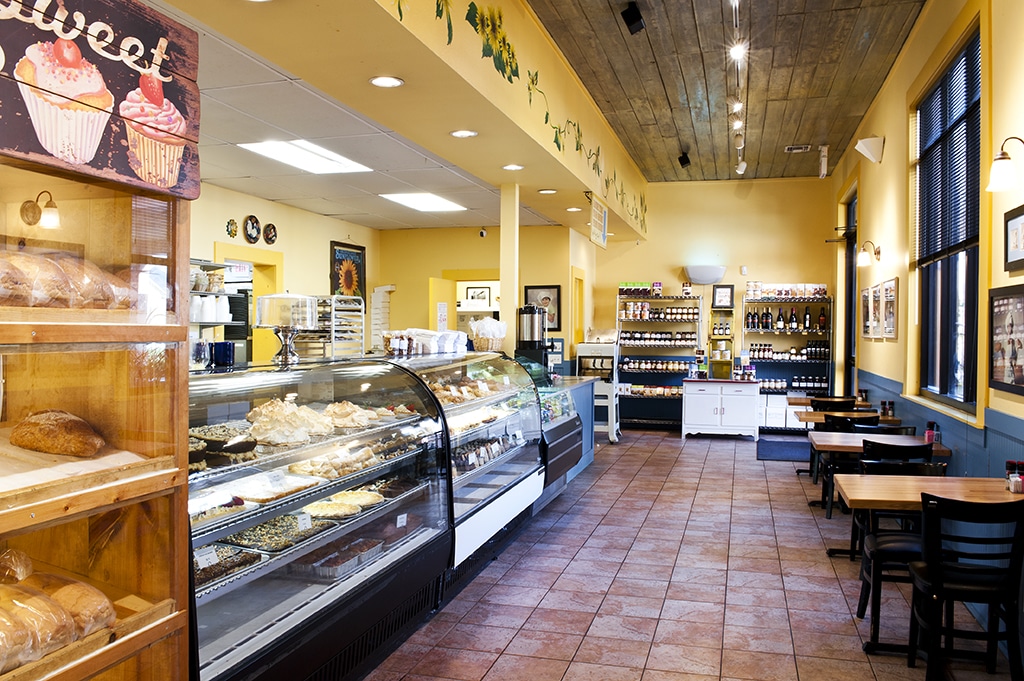 Local favorite Sunflower Bakery & Cafe serves brunch daily until 5PM (closed on Tuesdays). Head to Little Daddy's Gumbo Bar for soul-warming comfort food, burgers, and po' boys. For a Texas-inspired, button-popping experience, order the Ultimate Naughty Nacho (waffle chips, four scoops, four toppings, whipped cream, cherries, and nuts) at Hey Mikey's Ice Cream.
More than half the coastline between Galveston and Corpus Christi is protected by low-lying barrier islands which create large bays and lagoons for safe sailing. South Texas is never short on wind; it blows more than 300 days a year from the southeast off the Gulf. If it's coming from any other direction, experienced sailors advise staying inside.
The Wild Side
The ICW passes three national wildlife preserves and several small communities, each with a distinct personality. No frills here; just balmy breezes, boat-to-fork seafood, and repeated opportunities to experience nature or to hit the beach, the local shops, or the fishing grounds.
Matagorda Bay is scattered with fishing towns like Port O'Connor, a virtually undiscovered angler's heaven. In Palacios, the "Shrimp Capital of Texas," recreational boaters share the harbor with Texas' largest fishing fleet along with nearly 200 shrimp trawlers, one of the biggest concentrations in the country. 
For a peaceful weekday getaway where seagulls are the major source of conversation, try 26-mile Matagorda Beach near the mouth of the Colorado River. The beach has minimal services but is home to a more than 1,330-acre nature park. Matagorda Harbor, at MM 440, has slips for boats to 100 feet, fuel, bait, and a restaurant.
Along the more than 40-nautical mile stretch from Port O'Connor to Rockport, cruisers are often joined by pelicans and dolphins. In Aransas Bay, the waterway passes Aransas National Wildlife Refuge which provides nesting grounds for Kemp's Ridley sea turtles and foraging habitat for piping plovers. North America's tallest birds, five-foot whooping cranes, winter over here. Unbothered by cruising boats, many of these gentle giants can be seen from the ICW.
Explore Aransas Bay
Rockport straddles a peninsula between Copano Bay and Aransas Bay and is sheltered from the Gulf by San Jose Island. The area's unique charm has spawned one of the best small art towns in America, and Rockport Center for the Arts hosts an annual Art Festival on Aransas Bay.
Rebuilding is nearly complete after the devastation of Hurricane Harvey in 2017. In
the historic town center close to the famously clean beach, Winery on the Bay turns hurricanes into spirits with its 2017 Hurricane Harvey Rosé. Next door, the Dog'gone Brewery offers a variety of canine-themed microbrews. For a taste of the East Coast in the South, stop by 495 Chesapeake Eats for wood-fired steak and seafood, plus house signature dishes like Maryland fried chicken, blue crab dip, and soups.
Cove Harbor Yacht Club & Boathouse Resort is a full-service marina with more than 180 slips, gas, and diesel. It's a short walk to waterside Paradise Key Seafood Bar & Grill.
Aransas Pass is a small paradise where the fish are always biting. Across Aransas Bay on the far northern end of Mustang Island is the town of Port Aransas, one of the Gulf's most popular tourist destinations. Fresh culinary treats and unique coastal treasures fill Port A's restaurants, boutiques, and art galleries.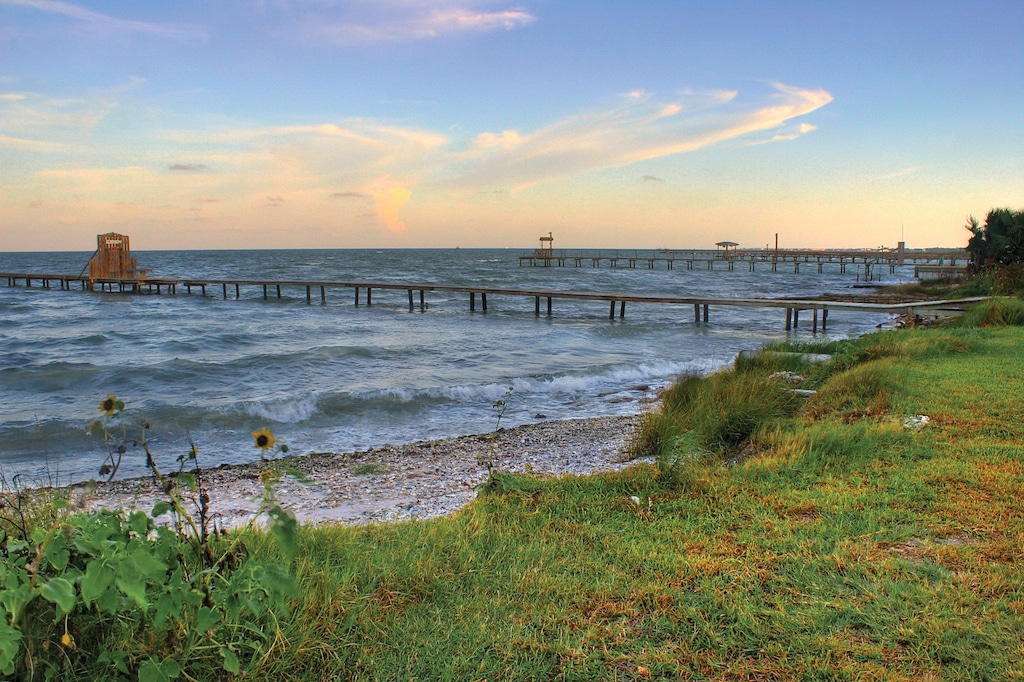 The piers, jetties, and sandbars along Mustang Island's beaches create perfect breaking waves for amateur surfers. Horace Caldwell Pier is a popular surfing spot, but if you prefer riding a horse instead of a board, galloping along the shore is one the best ways to experience the Texas beaches.
Formal competitions like Texas SandFest and the annual Harvest Moon Regatta draw international competitors and spectators. The 150-nautical mile course from Galveston to Port Aransas is North America's largest port-to-port event. Held in October during the Gulf's best sailing weather, the sail takes 20 to 25 hours in a fair breeze.
Destination Corpus Christi
The coastline becomes southbound at Corpus Christi. Although a sizable city, Corpus Christi has retained the flavor of a smaller town. Dependable winds make it a great location to host a number of international sailing championships. Every Wednesday evening, locals compete in races starting at the Lawrence Street T-Head.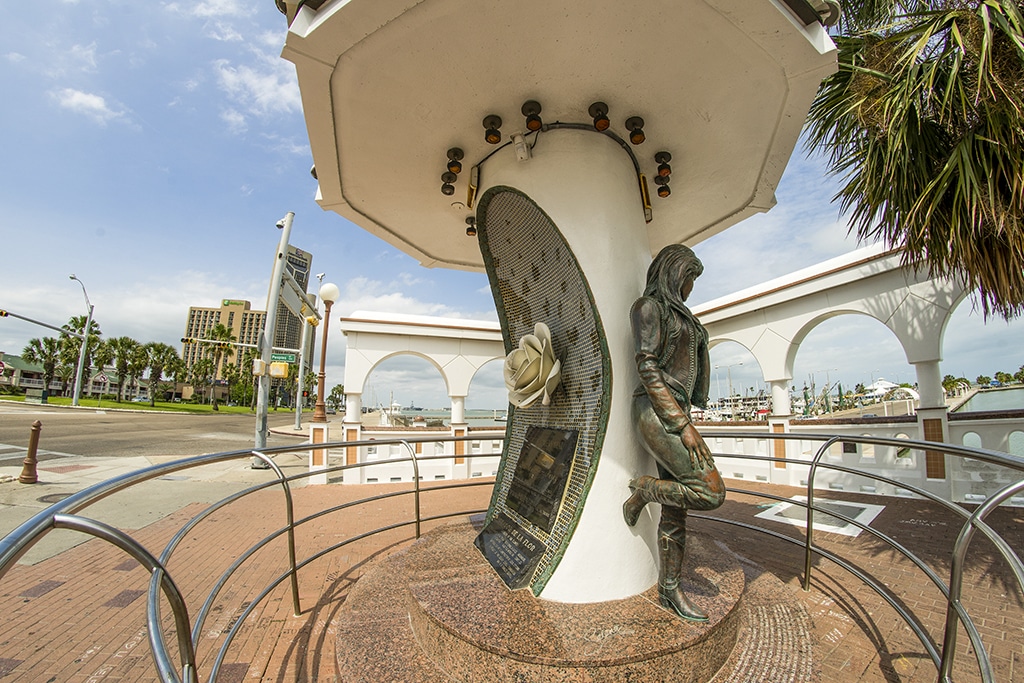 Corpus Christi Marina's 560 wet slips and fuel dock are centrally located to multiple attractions. Must-see stops include the Texas State Aquarium, South Texas Music Walk of Fame, Texas Surf Museum, and the Mirador de la Flor monument which honors the tragically short life of Selena, the famous "Queen of Tejano Music." Rockit's Whiskey Bar & Saloon, Cassidy's Irish Pub, and the Czech-Mex Bakery & Cafe are all within a few blocks.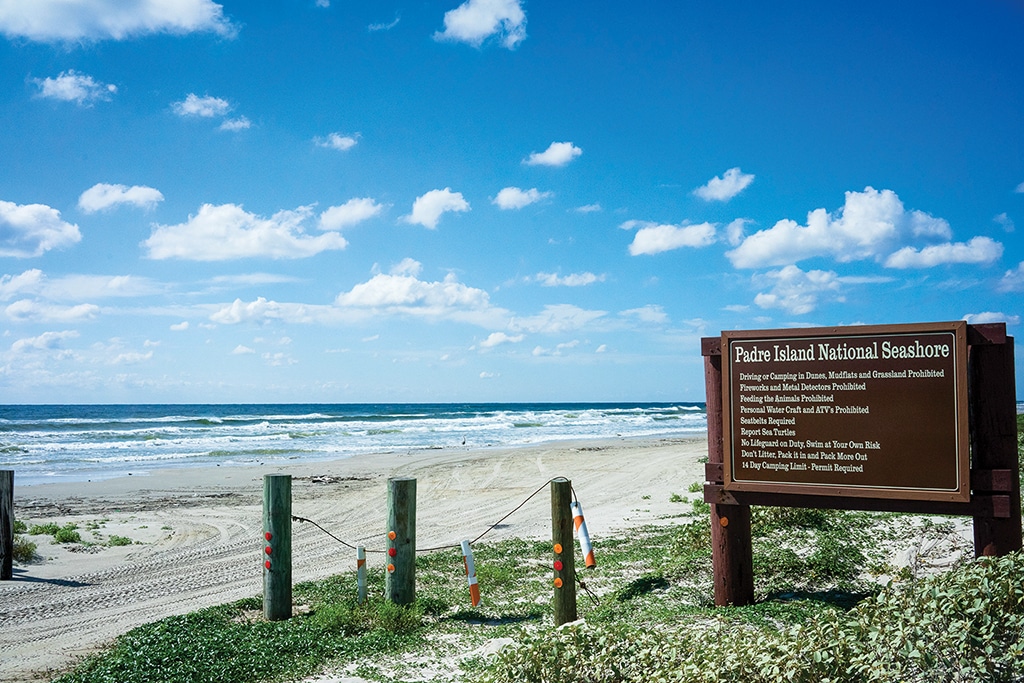 Gulfside, Padre Island National Seashore—the world's longest stretch of undeveloped barrier island—separates the Gulf from the Laguna Madre, one of a few hypersaline lagoons on earth. The park encompasses about 70 miles of coastline, dunes, prairies, and wind tidal flats teeming with life. It is a nesting ground for Kemp's Ridley sea turtles and more than 380 bird species. The park is not accessible to pleasure craft, but park tours are arranged in Corpus Christi. 
To the End
It's 134 nautical miles south to the end of ICW. About halfway, the Mansfield Cut provides deepwater access between the Gulf and the ICW at Port Mansfield, a small fishing hub with slips, fuel, and restaurants. Sweet Gregory P's Smokehouse Grill serves breakfast before dawn, barbecue until it runs out, and homemade pies or cobbler to indulge a sweet tooth.
Although the ICW officially ends at the Port of Brownsville, the entrance is primarily for commercial traffic. The last stops for cruisers are Port Isabel and South Padre Island whose only similarity is geographic. Dock at Sea Ranch Marina 1 on Padre or sister facility Sea Ranch Marina 2 at Port Isabel.
Historic Port Isabel is a fisherman's launch pad to the Laguna Madre and some of the best flats fishing on the coast. The only fishable population of snook in the United States outside of Florida resides in the Lower Laguna, as do mangrove snapper, gag grouper, and Spanish mackerel. Anglers frequent Brazos Santiago Pass and the Gulf for tarpon, kingfish, bonito, tuna, red snapper, wahoo, and a variety of billfish. 
South Padre is a resort community with numerous high-rise hotels, nightclubs, and souvenir shops, and in March, thousands of spring-breakers. Most of the restaurants, local shops, and attractions are found along Padre Boulevard. Clayton's, Texas' biggest beach bar, holds up to 5,000 people and serves drinks like Turbo daiquiris. One and done!
The Texas coastline isn't laden with lavish waterside resorts with sugar-sand beaches and the foo-foo fashions found in other coastal states. But it does have warm, welcoming residents fiercely proud of their heritage, unhurried beach towns, fabulous fishing, unspoiled wildlife preserves, delicious seafood and, occasionally, a character or two as colorful as its sunsets. 
– by Ellen Honey