The 22nd Annual Marlow Spring Rendezvous will be remembered for its global appeal.
One thing that Marlow yacht owners have is an understanding of travel. Most have been boaters and yacht owners for years and have experienced a world of adventure through their love of cruising. In fact, the Marlow Marine Cruising Club includes people from all over the world who share a unique camaraderie with fellow owners. As such, the 22nd Annual Marlow Spring Rendezvous was appropriately themed "Around the World."
The Faro Blanco Resort & Yacht Club in Marathon played host for the three-day event. Faro Blanco offers an ideal setting just east of the Seven Mile Bridge in the Florida Keys. This location offers yachts a secure, protected marina marked by a landmark lighthouse. Facilities include 74 state-of-the-art slips each equipped with waste removal and water connection. The marina also offers onsite fuel, 24-hour security, Internet, a dockside ship's store, onsite accommodations, and restaurant.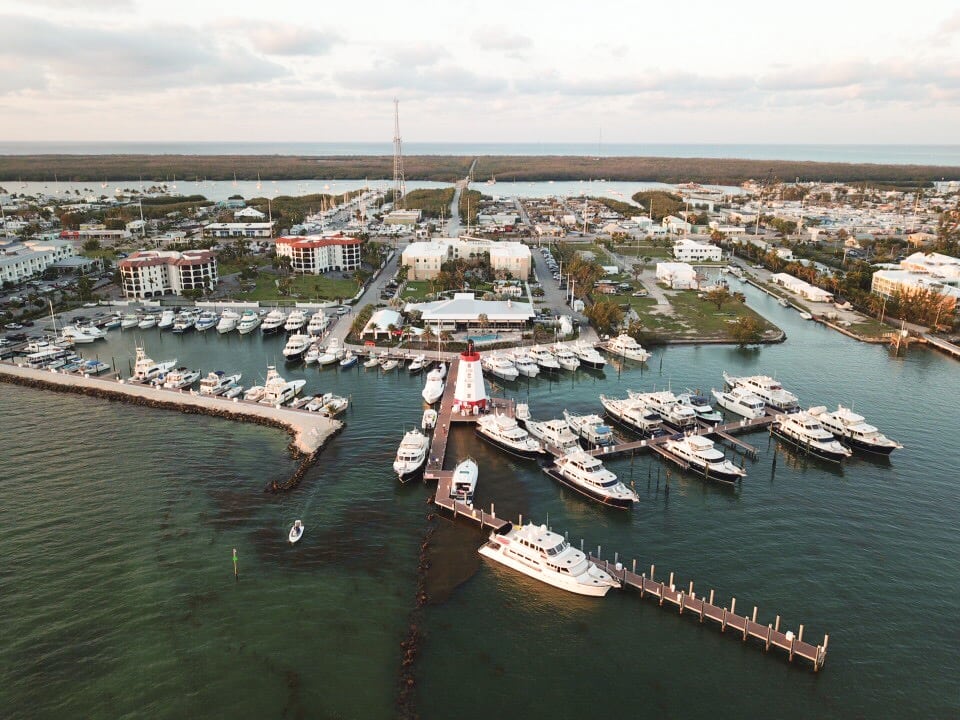 Always Learning
A rendezvous conjures up visions of celebration with plenty of food and drink, which definitely happened. But, Marlow Marine is known for its personal touch and customer appreciation and made the extended weekend event much more.
Friday and Saturday morning began with a series of sponsored seminars that covered a variety of topics: how to get the most out of your yacht through engine maintenance; desalination and water makers; satellite technology, and new products to make cruising easier. David Marlow himself concluded the series by sharing new ideas and projects he and the company have been developing.
One of particular interest was the concept of a remote heat exchanger for the air conditioners. "Today's systems are really good but can be improved," says Marlow. He explained that because "critters" can come up inside the onboard systems through the seawater intake. Thus, making it important to dismantle the entire chiller system to clean out the seawater animals. "Instead of running the seawater through the very expensive chiller system, we ran it through a remote heat exchanger with simple end plates on it that you could pull out and take an ordinary brass rod or wooden dowel and run it down through the tubes and knock the little barnacles out." The idea is to have cleaner water enter the chiller system and reduce maintenance time. With the exchanger and chiller as one unit, it takes days to dismantle and clean the system. The remote exchanger takes only about an hour. The setup is still being tested, but plans are to incorporate the system aboard Marlow yachts in the near future.
Always Dressing Up