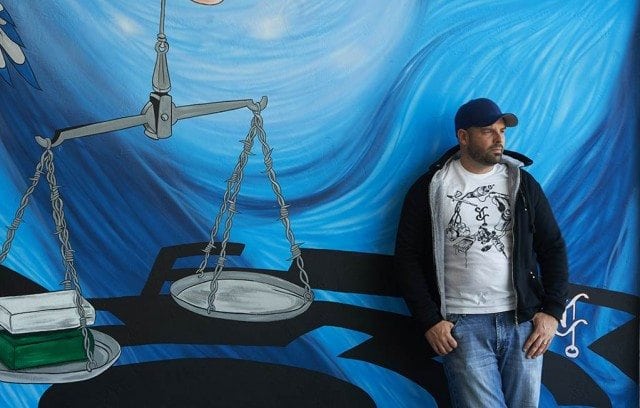 When in South Florida, look for artist Jake Cordero's vibrant paintings that convey his passion for cultures, nature and animals.
SB: Tell us about yourself and what prompted your creativity and art.
JC: I grew up around the Davie Boulevard area in Fort Lauderdale, Florida. I believe my early exposure to the arts really sparked my creativity and my view of the world. I started art and music when I was 6 years old in a Broward magnet school. These magnet programs put different mediums in my hands and I haven't stopped since.
SB: When did the marine world become part of your work? What was the attraction?
JC: During my academic studies I had to work on the many "-isms" of art history, but being a native Floridian, the ocean was my backyard. I've always had something nature-driven in my personal sketches and paintings. Over the past few years, the unique, colorful, cultural style within my marine themes has had an amazing response and continuous demand and well received by my fellow Floridians as well as abroad.
SB: What was the boating industry like when you started compared to how it is now?
JC: I feel the boating industry has exploded and keeps breaking new barriers. Every boat show I attend, I'm amazed at how many diverse vendors attend and how the quality and innovation continues to increase.
SB: What is your main objective when you are creating a work of art?
JC: My main objective is to "say something." Similar to the ocean, I like to dig slightly deeper than just a pretty picture. For my marine subject matter, the vibrant colors I use are as close to mimicking these beautiful creatures flourishing in their natural environment. I'm a guest in their world, and they don't feel threatened by my presence. It's pretty amazing when I get a close-up and the light rays hit their scales… Mother Nature is pretty incredible.