Underwater Music Festival
Did you know sound travels four times faster underwater than through air? The creators of the world's only Underwater Music Festival knew, and they paired US 1 Radio with Lubell Labs' underwater speakers to produce this one-of-a-kind event.
Looe Key Reed in the Lower Florida Keys is the only living coral reef in the U.S. On Saturday, July 7th, some 500 or so scuba and snorkel swimmers with musical instruments will dive below to make some noise about this special place. The divers only pretend to make music with their so-called guitars and horns; the real music comes from above. Dozens of vessels will lower Lubell waterproof speakers below the surface and divers will hear radio station WWUS broadcast appropriate pop artists like Jimmy Buffett singing Fins and the Beatles belting out Yellow Submarine.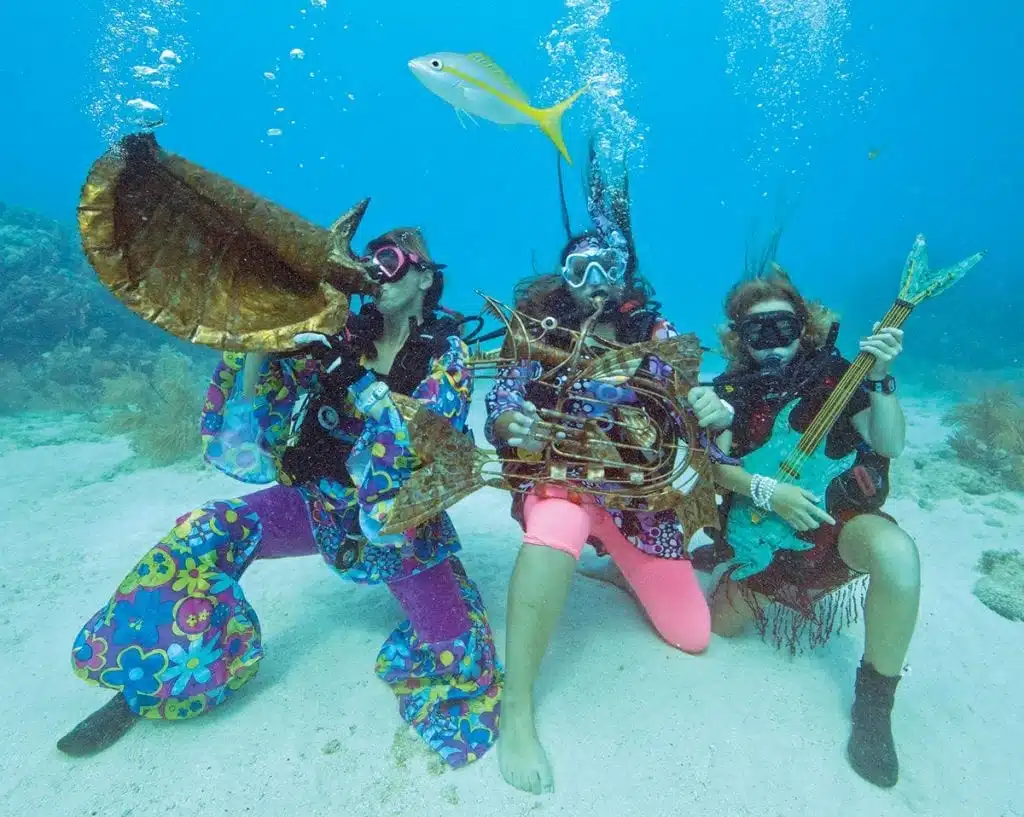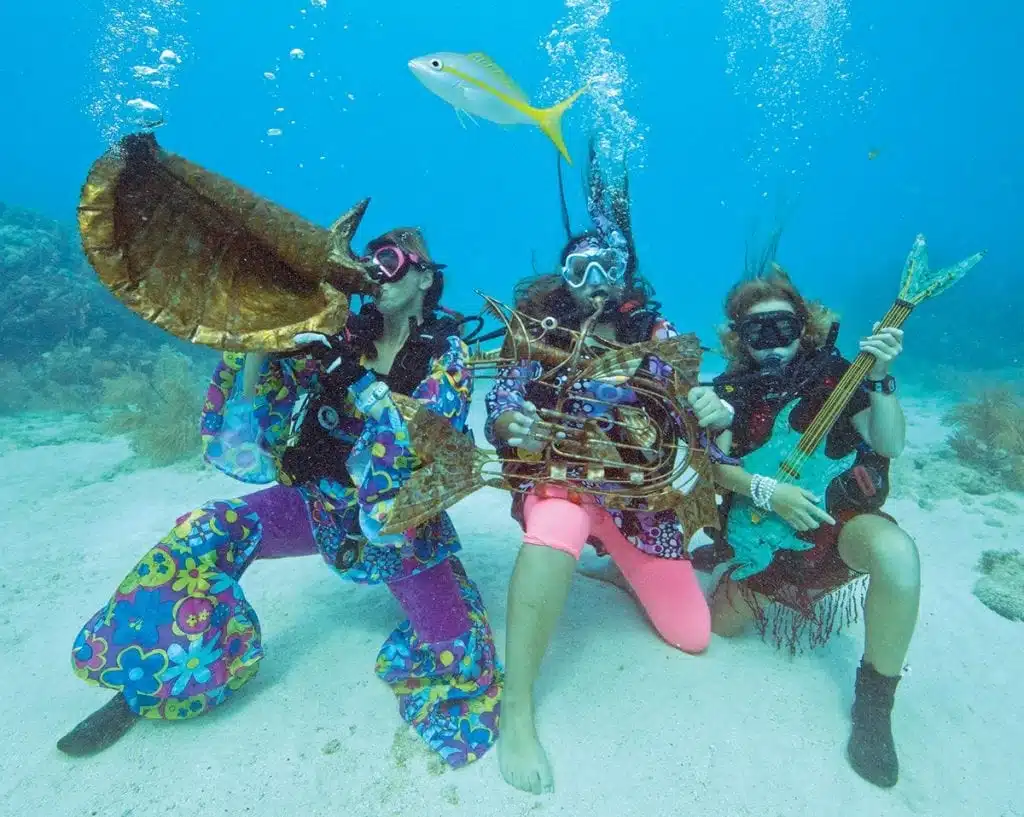 The 35th Underwater Music Festival organized by the Lower Keys Chamber of Commerce entices both snorkel and scuba tourists from all around the world to come and see this and other reefs up close and personal.
As part of the Florida Keys National Marine Sanctuary, Looe Key Reef is about six miles south of Big Pine Key and slopes from about 6 feet to more than 100 feet deep. Coral formations and other natural structures host more marine species than any other reef in the northern hemisphere.
By Bill Aucoin, Southern Boating June 2018
More Gulf Coast Updates: