Did you make it to the Fort Lauderdale International Boat Show?
There were some serious boats, some shiny electronics, and a pinch of everything else.
Some highlights included a new diesel outboard motor, a partnership between Garmin and Yacht Controller, the debut of a 60-foot center console, the insane HBC Estrella, and so much more. If you needed a boat from ten to three hundred feet, then FLIBS was the place to be.
Here's a look at some of the latest and greatest in the marine industry:
The famed HCB Estrella 6500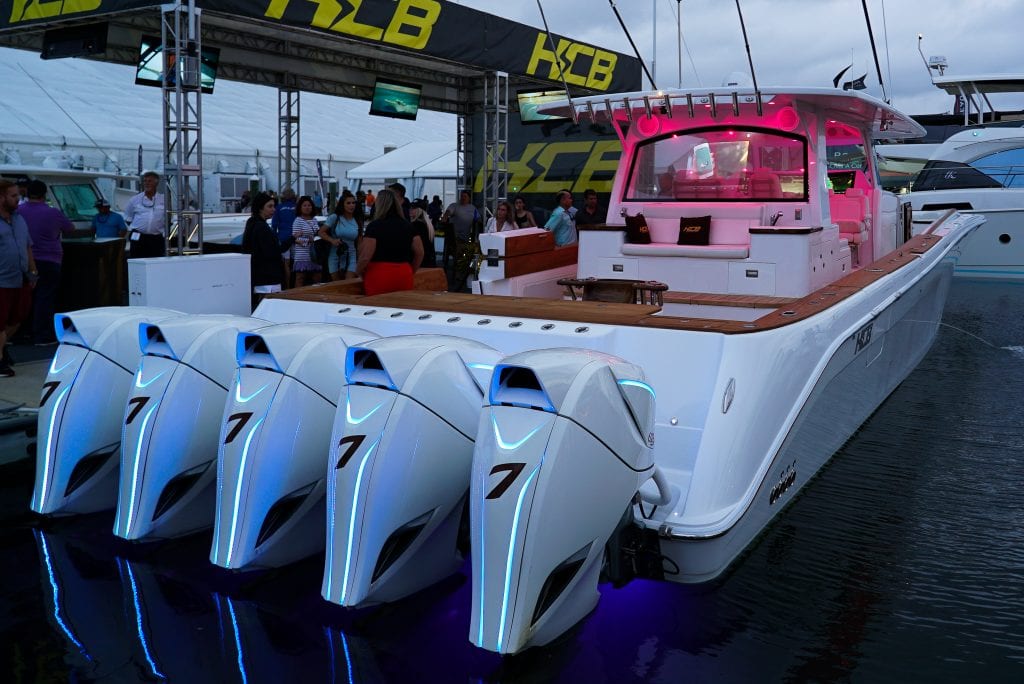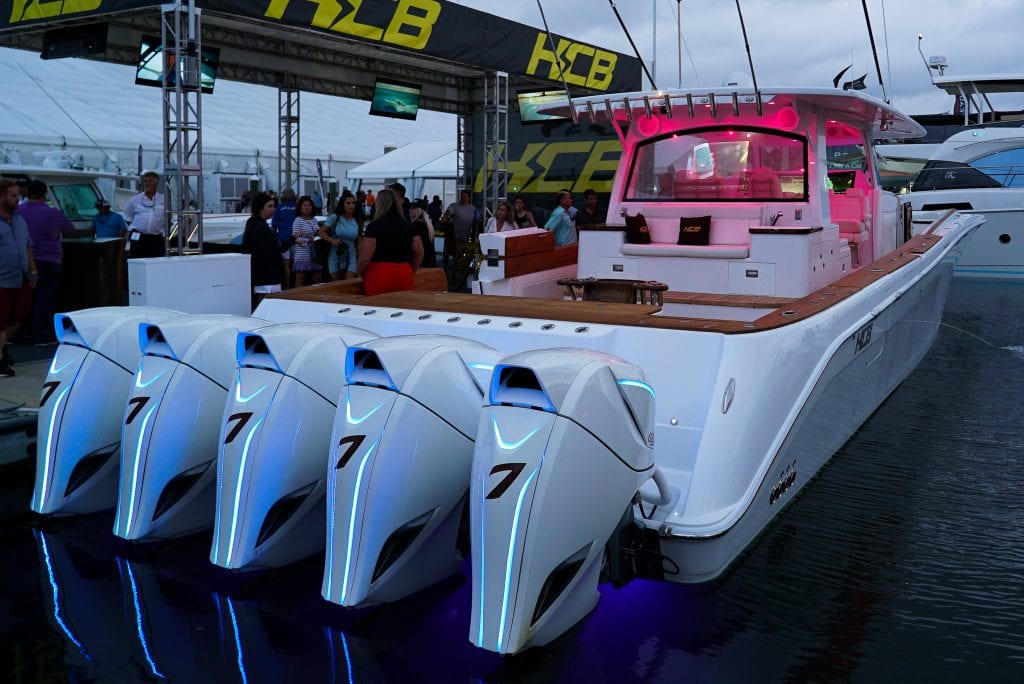 The HCB Estrella was one of the hottest boats at the show. The 65-foot center console turned heads with her five outboards from Seven Marine. Estrella is the largest center console currently in production. Rumor has it that there were multiple sales at the show. hcbyachts.com
Riva Boats from the Ferretti Group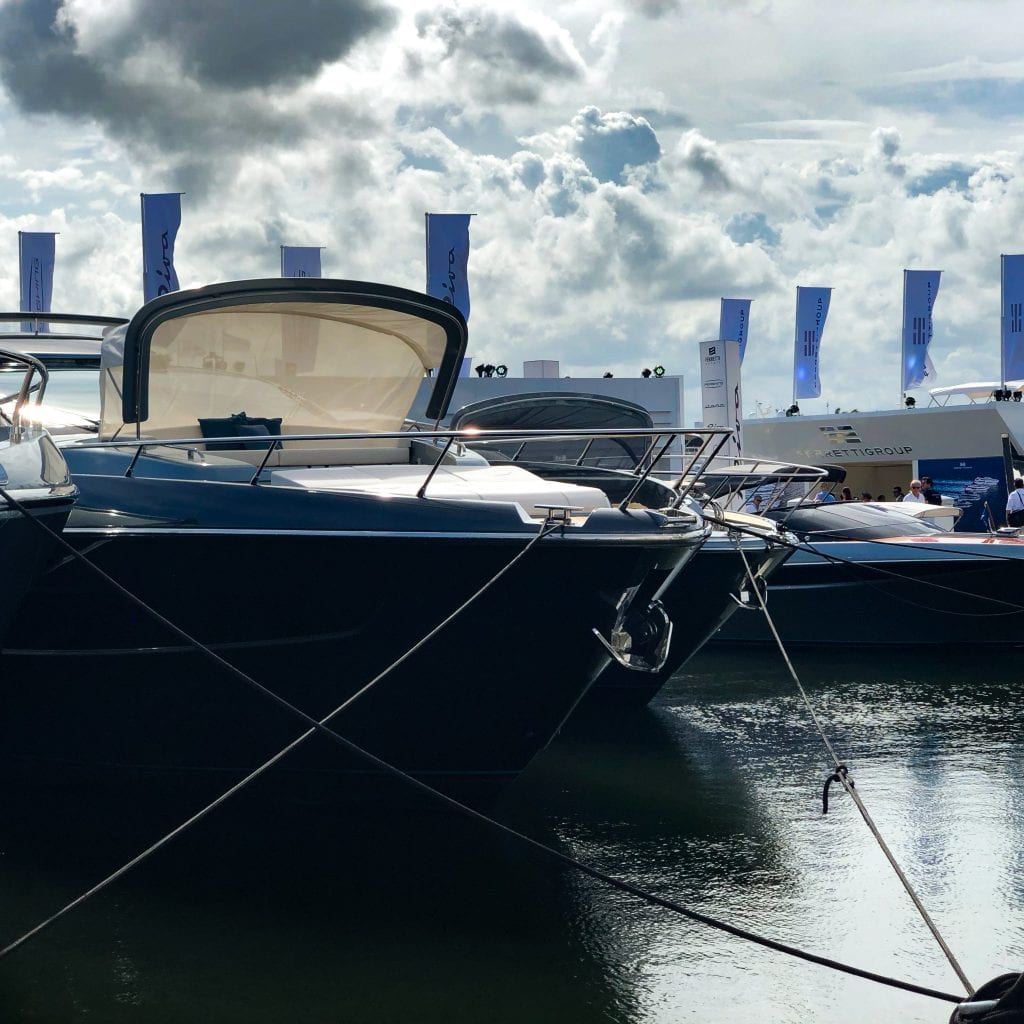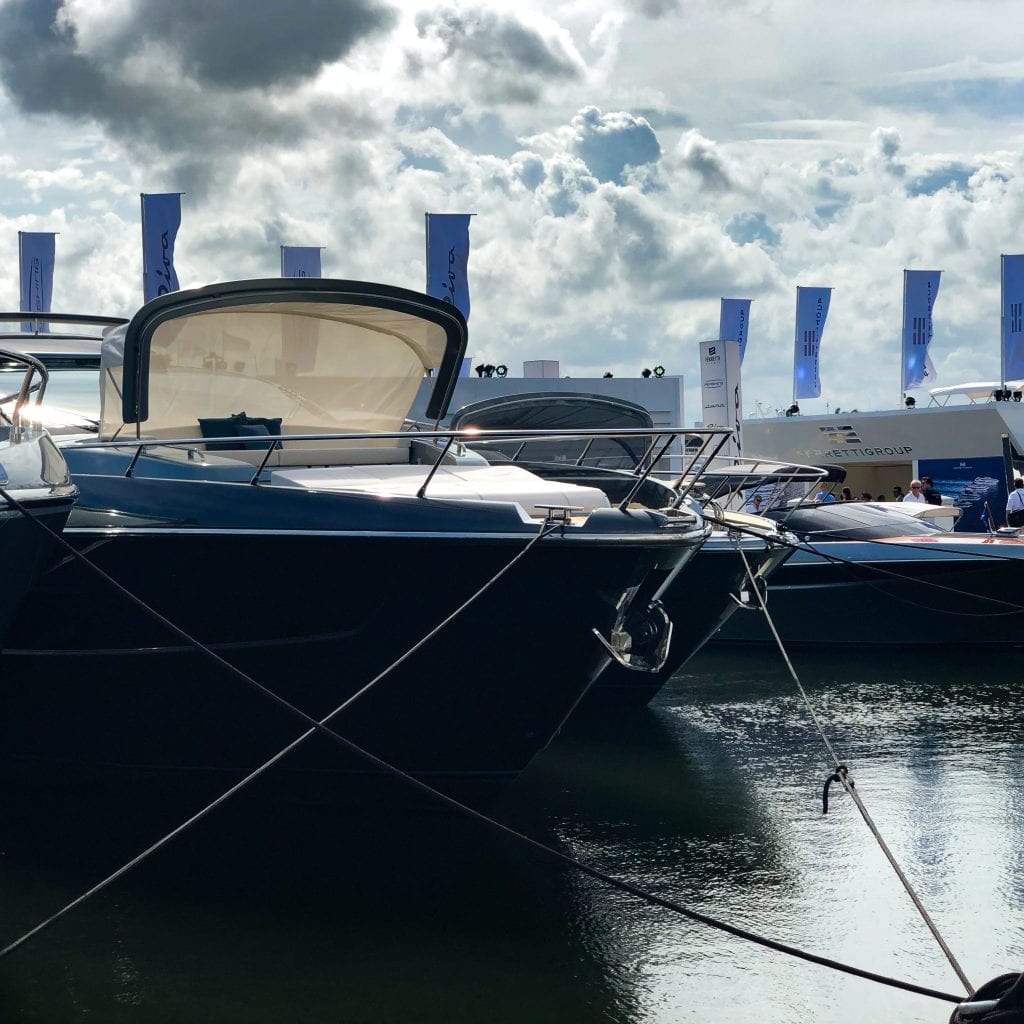 Riva brought some beautiful yachts to the show. Cloudy skies didn't stop the crowds from taking a look. riva-yachts.com
Junkanoo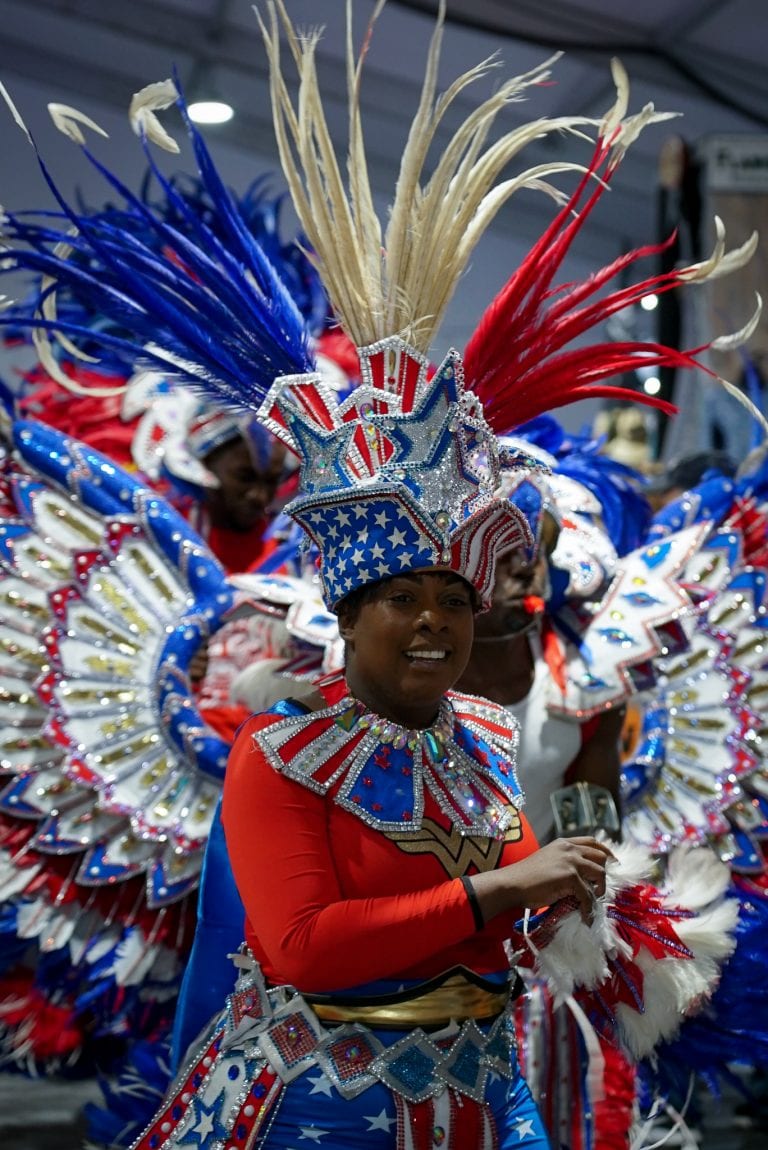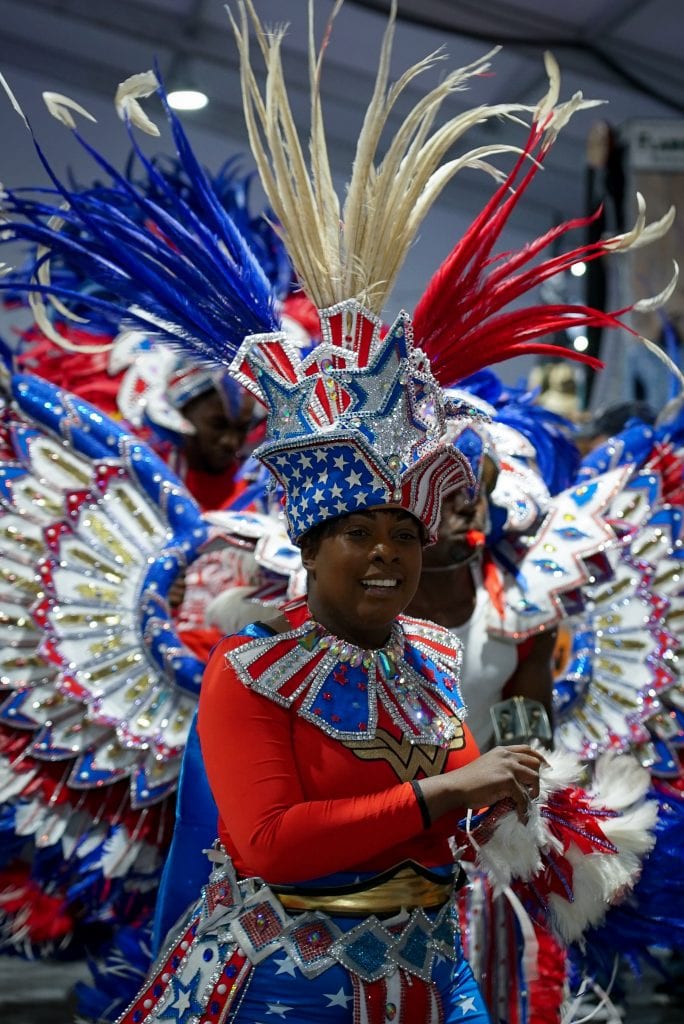 Told you it was more than just boats. Visitors were treated to a Junkanoo parade in several tents.
Brokerages Abound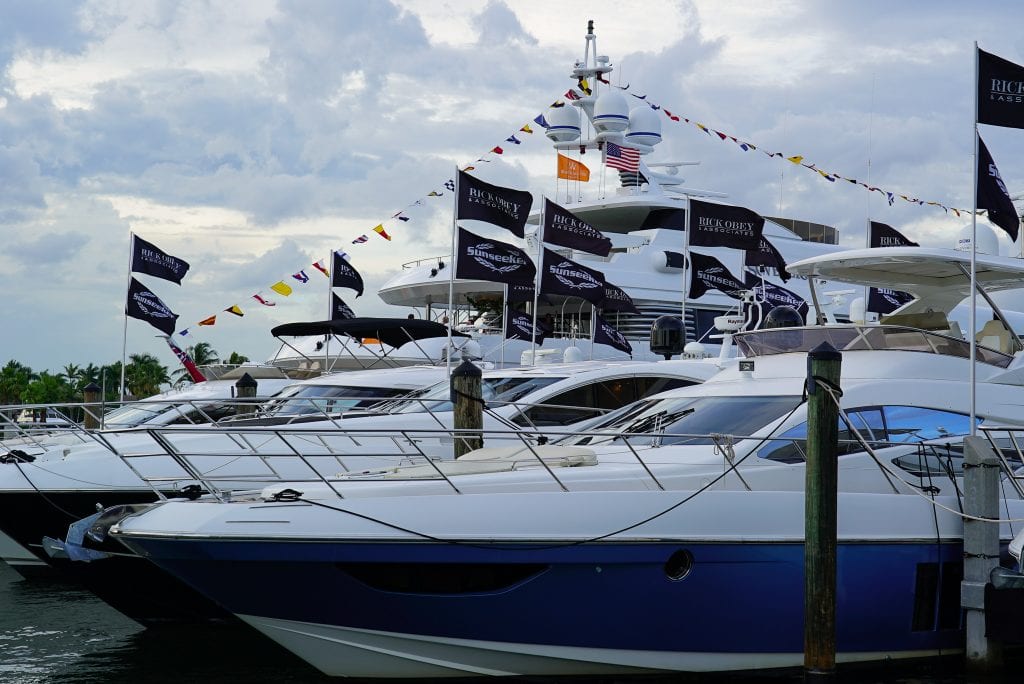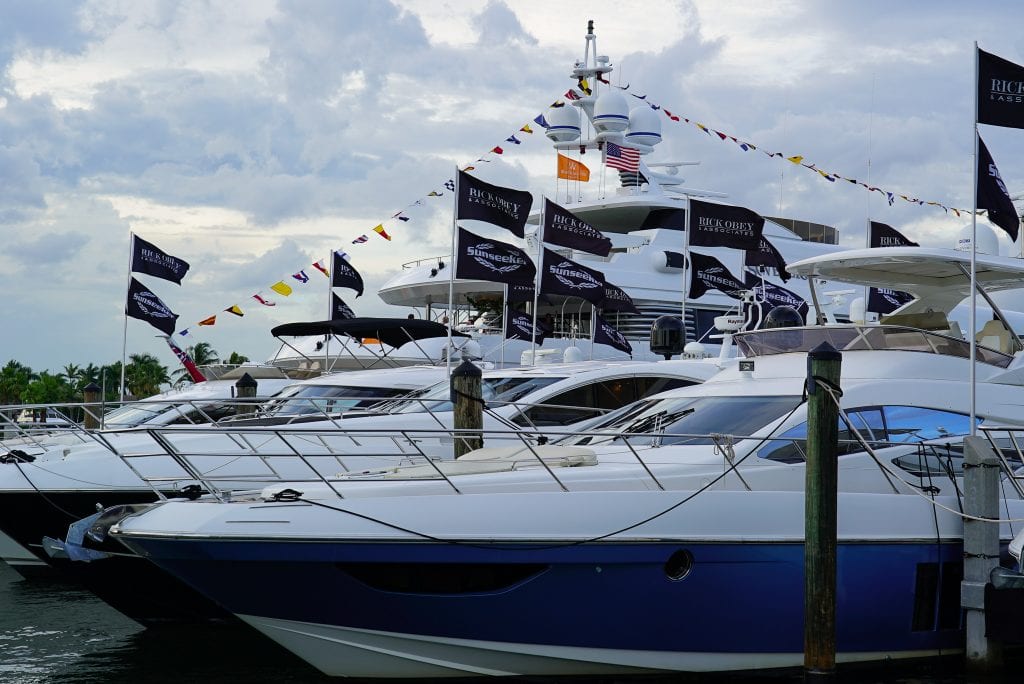 Brokers had a full fleet of boats on display. Here, Rick Obey and Associates share some Sunseekers.
Party Girl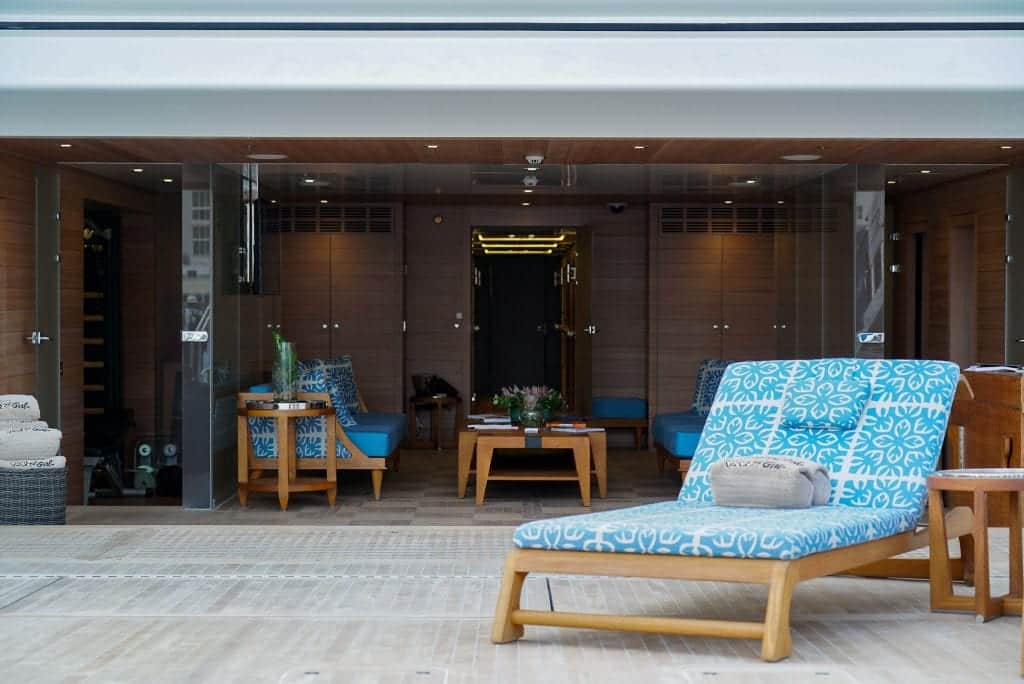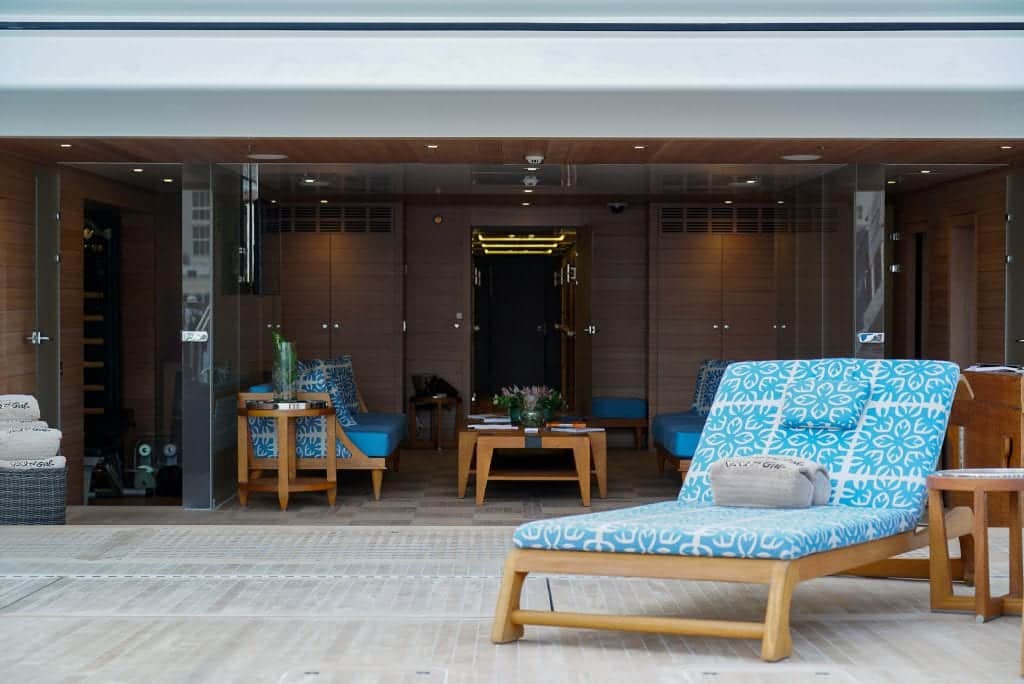 No, this isn't the pool deck of a hotel. It's the aft deck/swim platform on the M/Y Party Girl. Party indeed.
Belzona Zone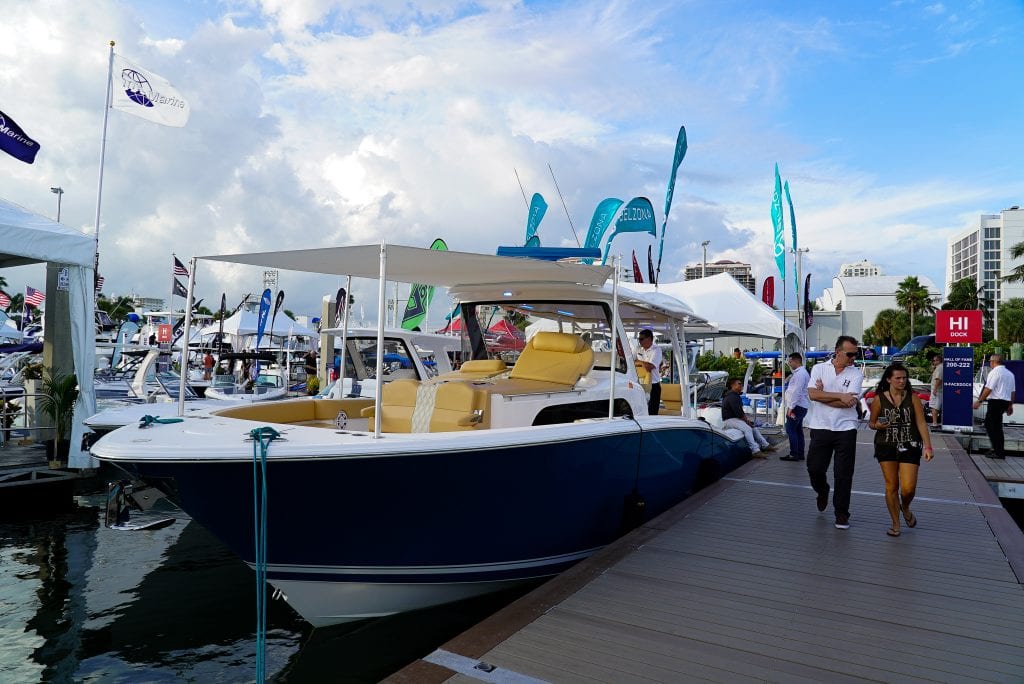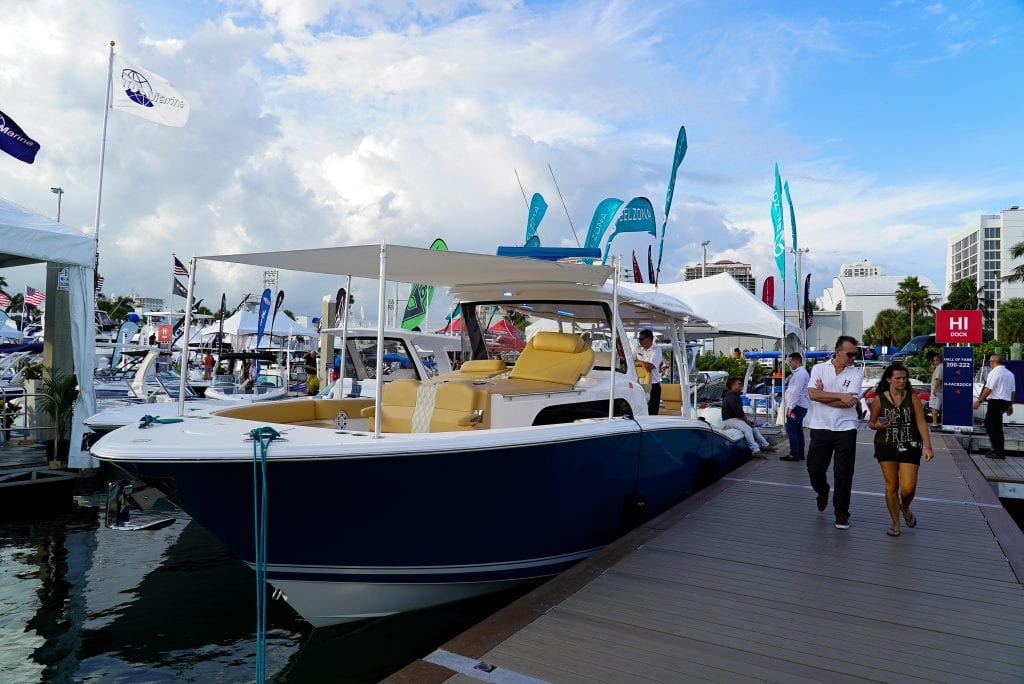 The shade canopy on this Belzona came in handy– temperatures on Wednesday were in the 90's!
Making a Statement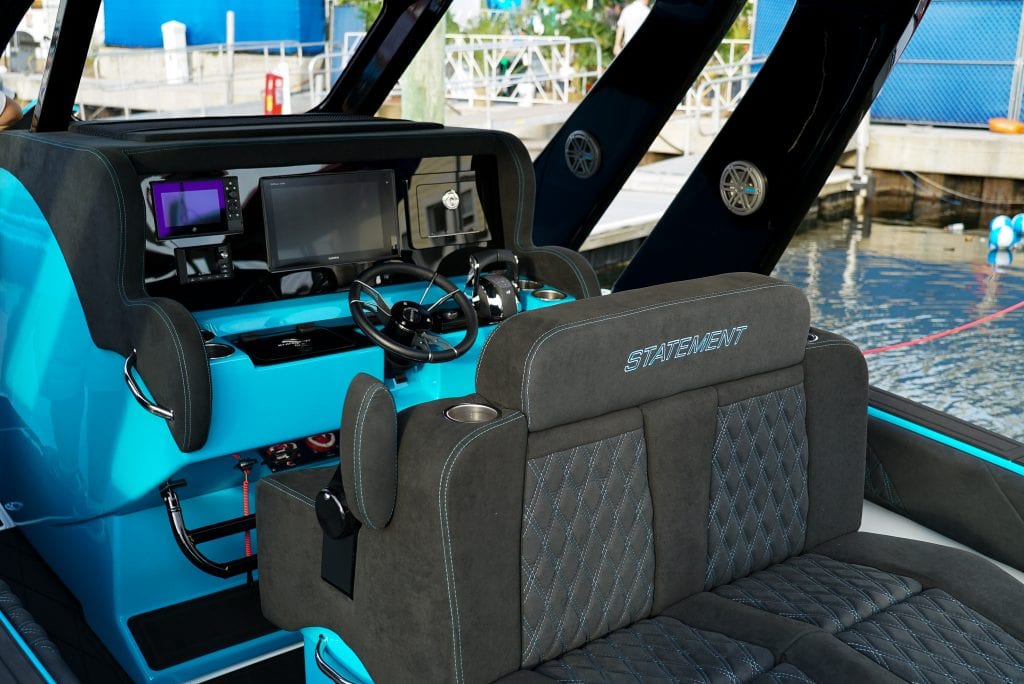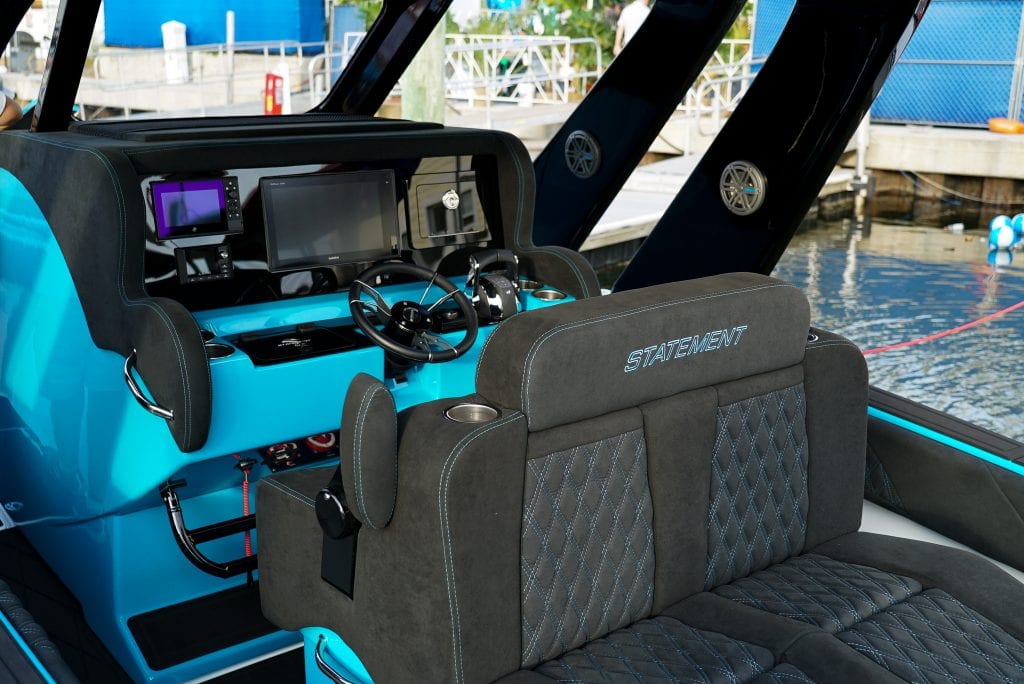 I think Statement Marine lived up to their name with this bright blue center console that was a shock on the dock. statementmarine.com
McLaren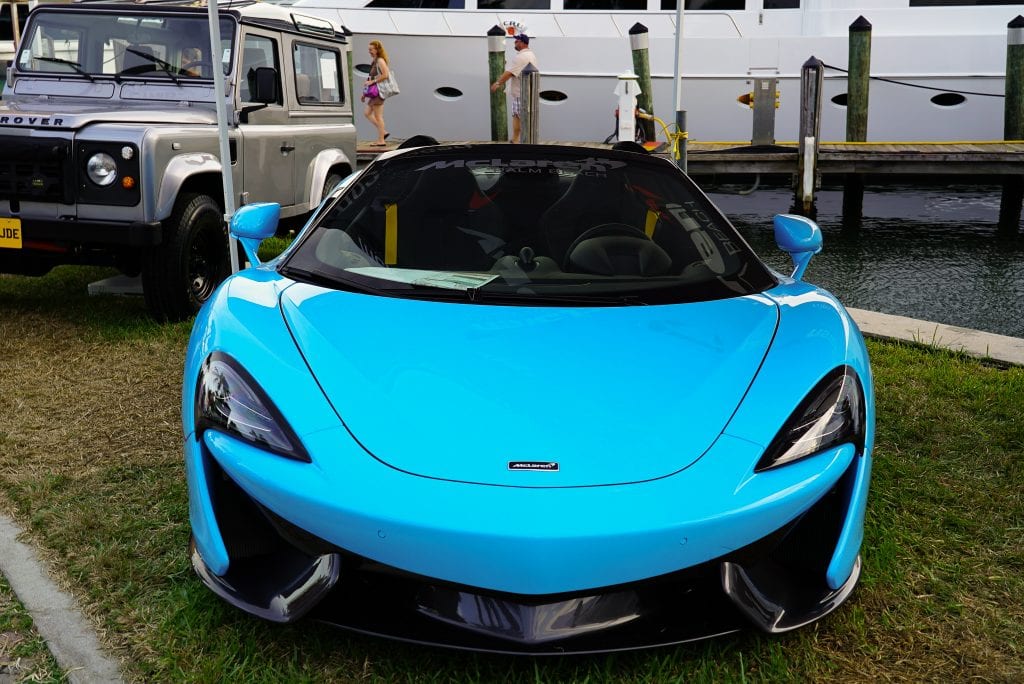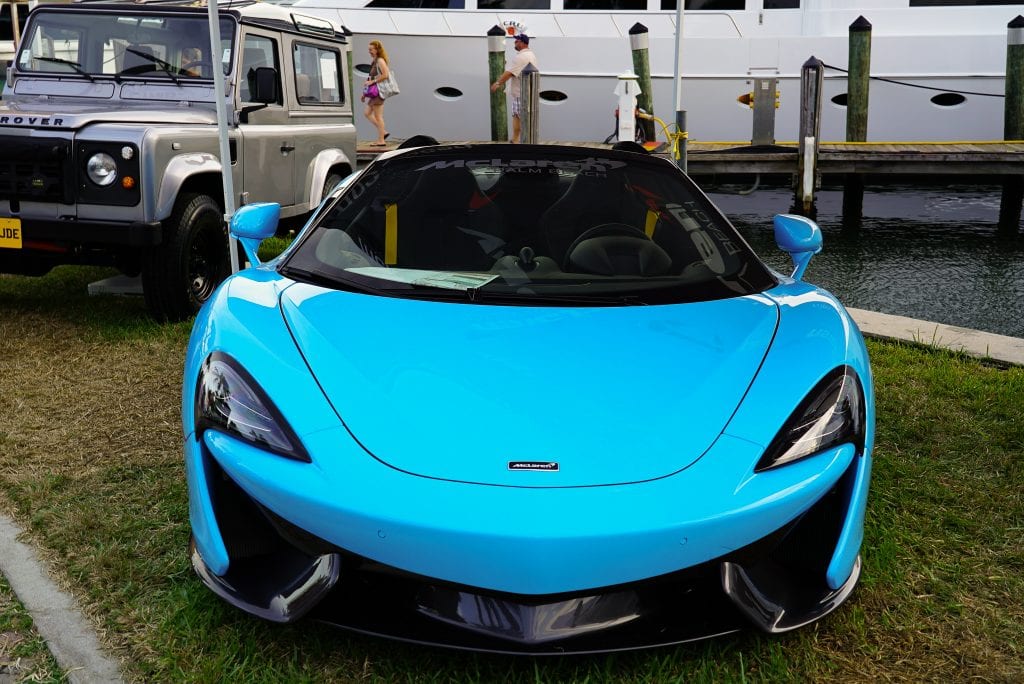 Statement Marine claims their center console coloring was inspired by this McLaren above in Curacao Blue. Do we get a discount if we purchase both?
Garmin

We foresee some serious screen time at this console from Garmin.
Midnight Express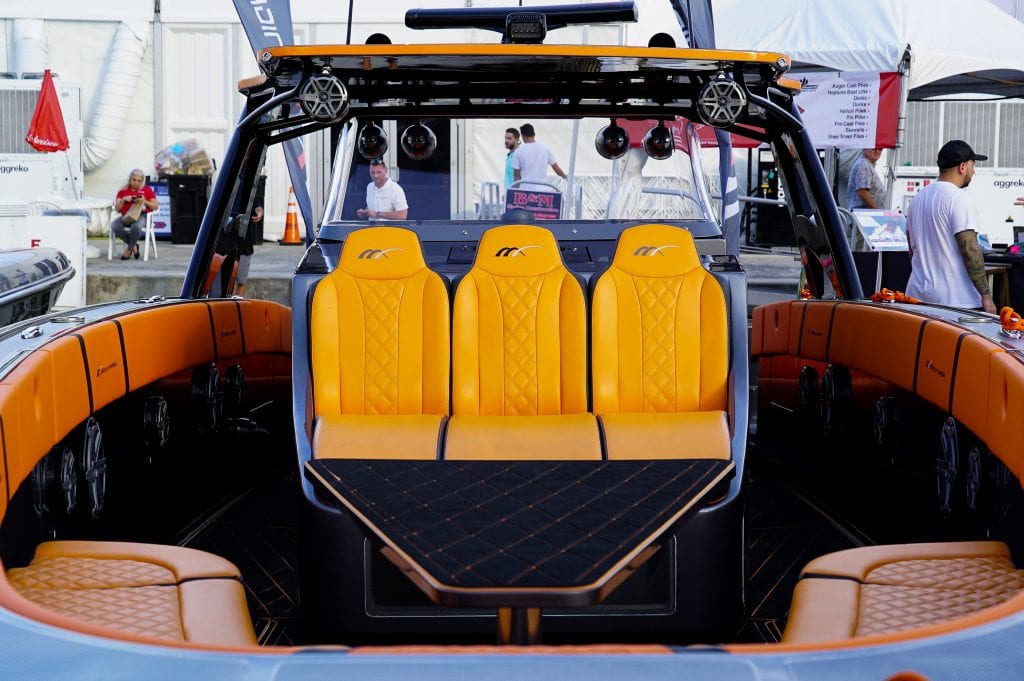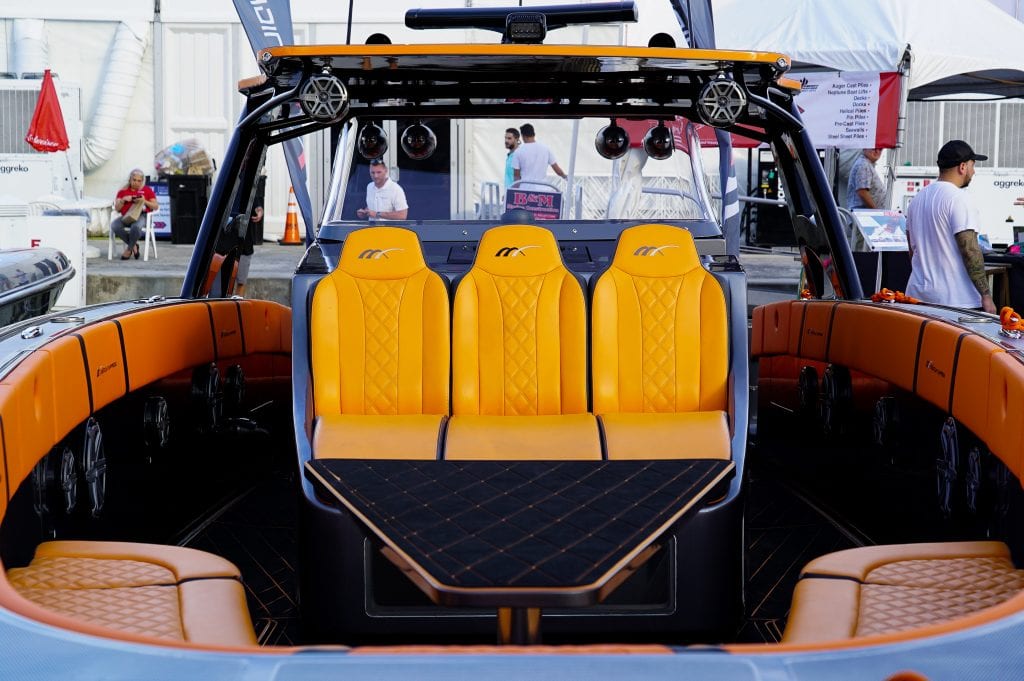 From blue to orange. Midnight Express provides ample seating on this snazzy center console.
Good things, small packages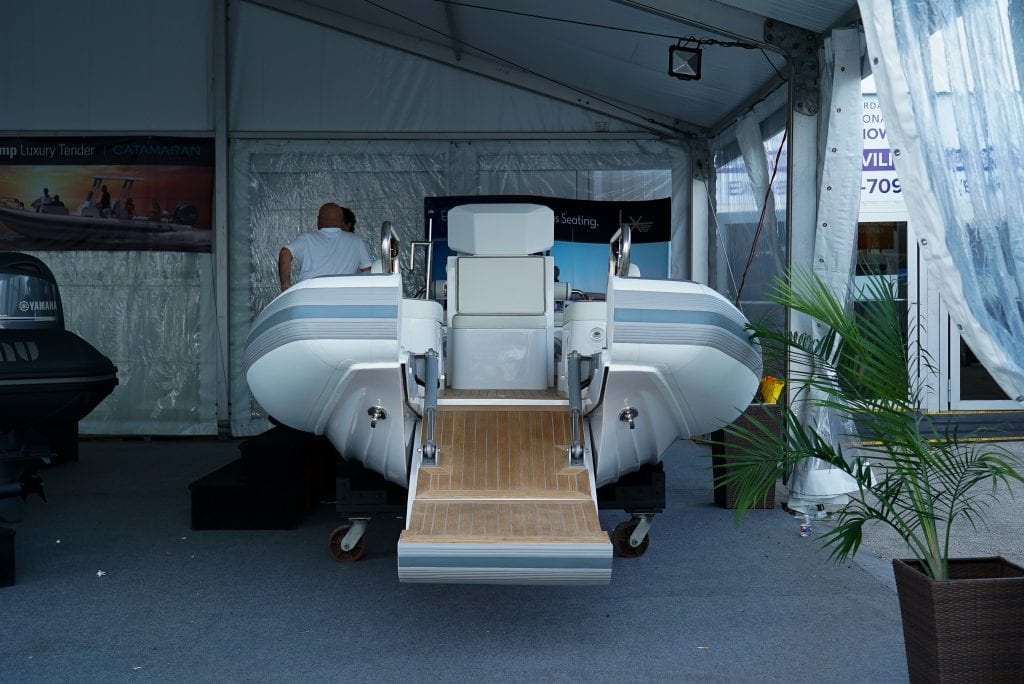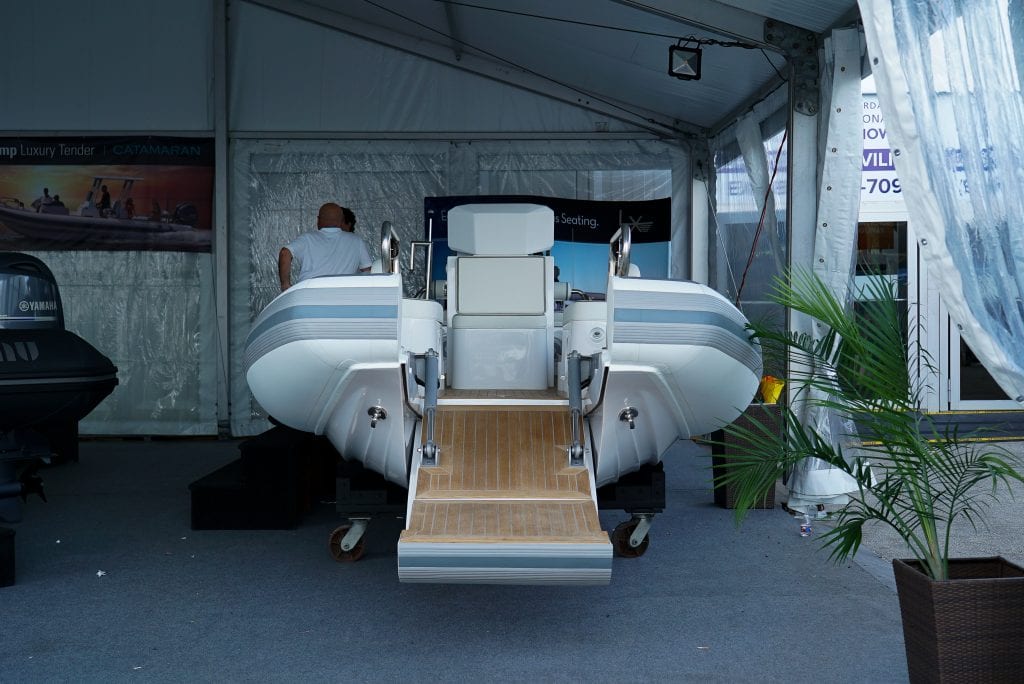 Innovation abounds even in smaller boats. Boarding couldn't be easier with this drop-down boarding system.
What do you call a group of Vikings?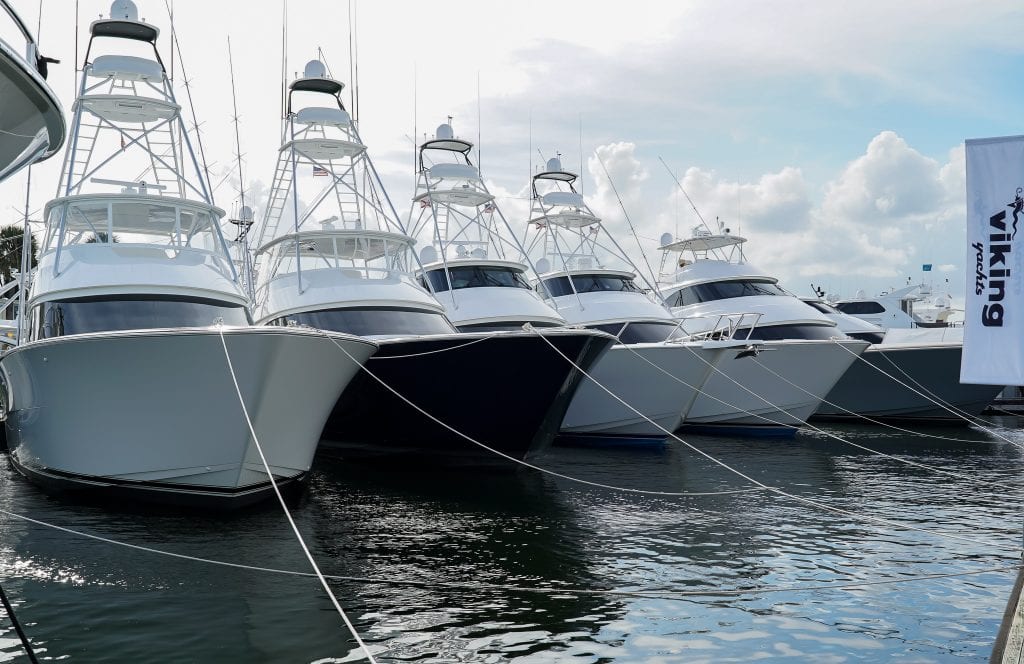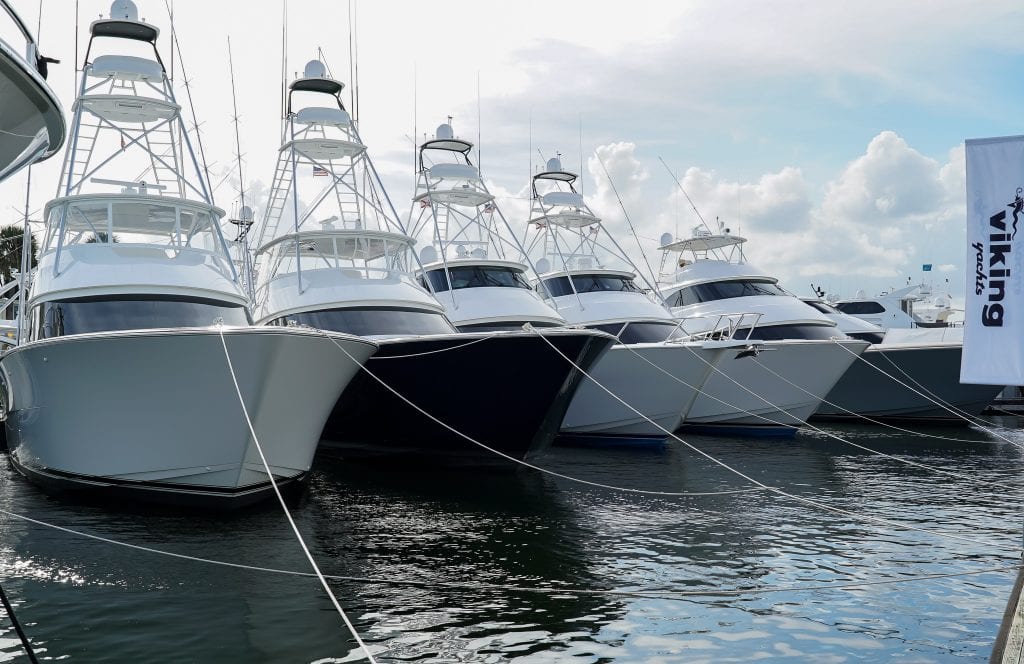 An angler's dream.
Oh, hello Marlow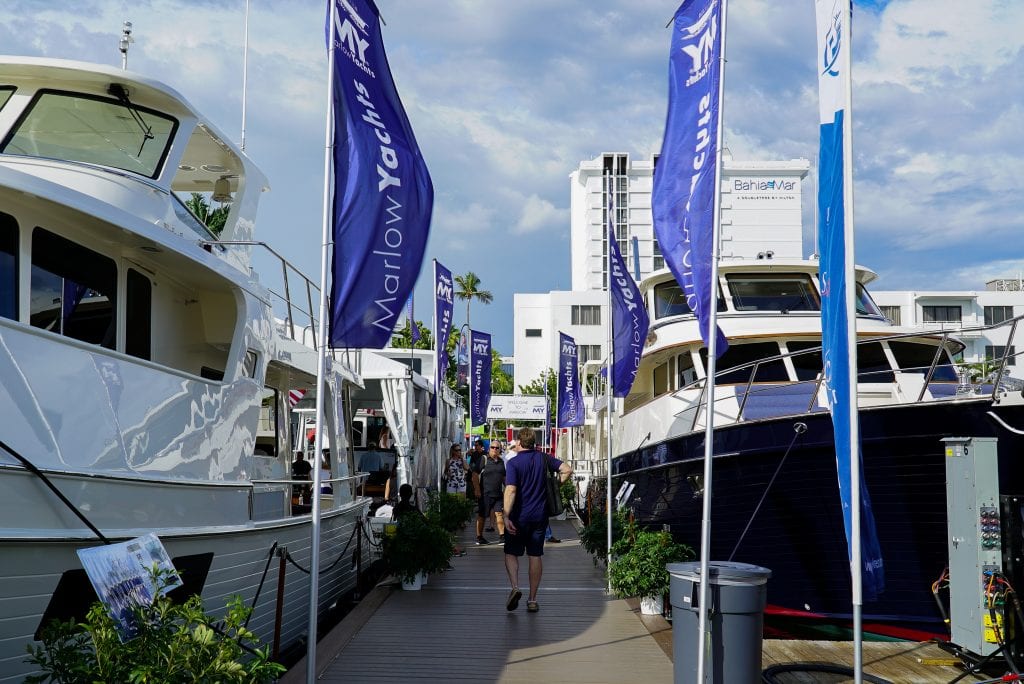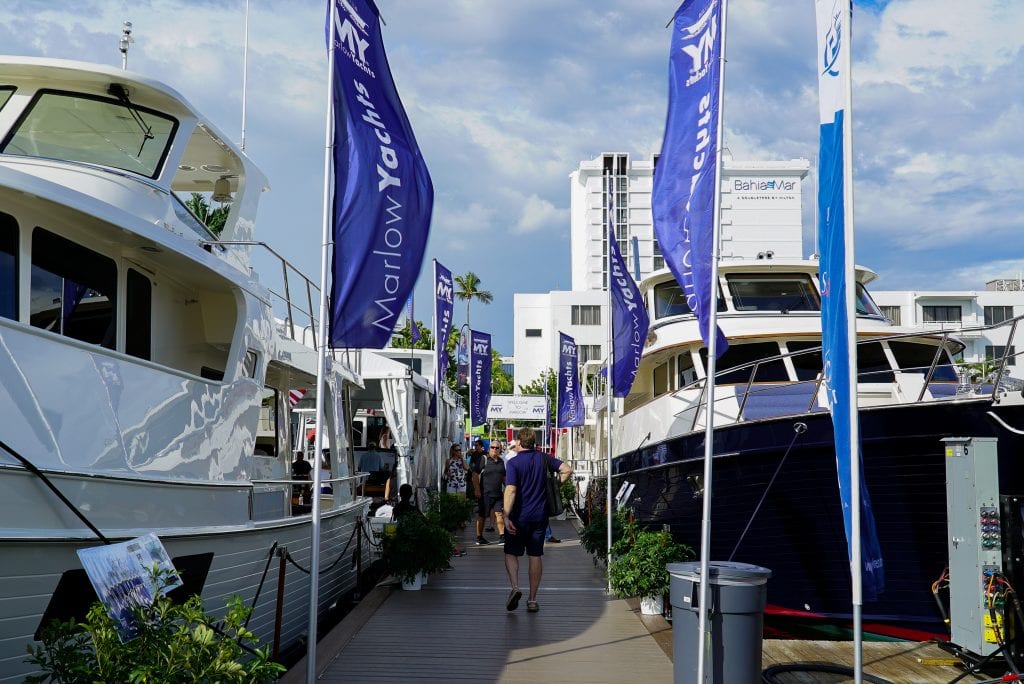 Marlow Yachts brought along a fleet of their classically good-looking boats. marlowyachts.com
Marine Max to the MAX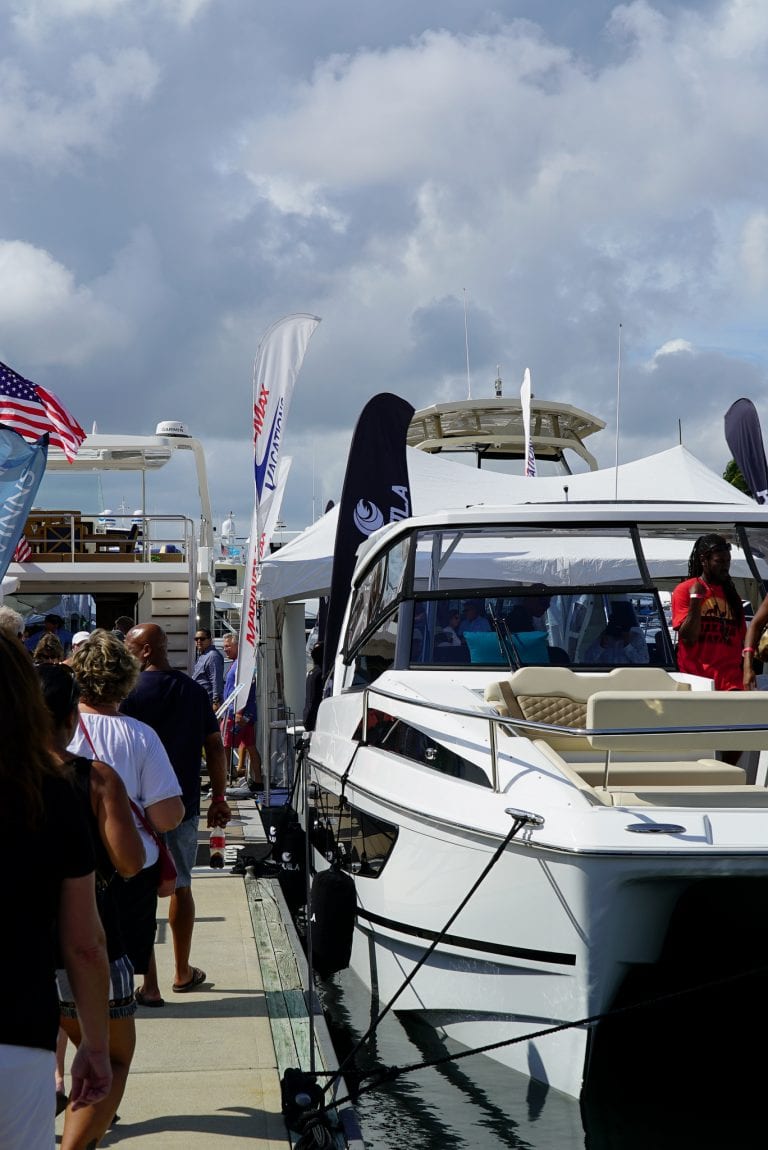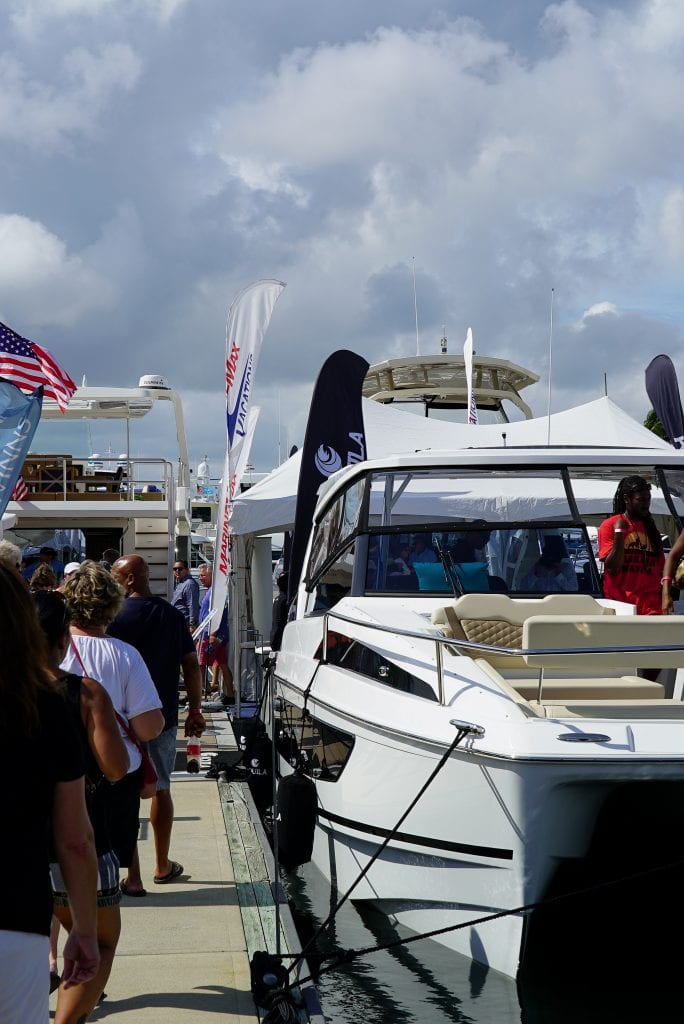 Charter? Own? Both? With MarineMax, you can do it all. And look good doing it. marinemax.com
And most importantly…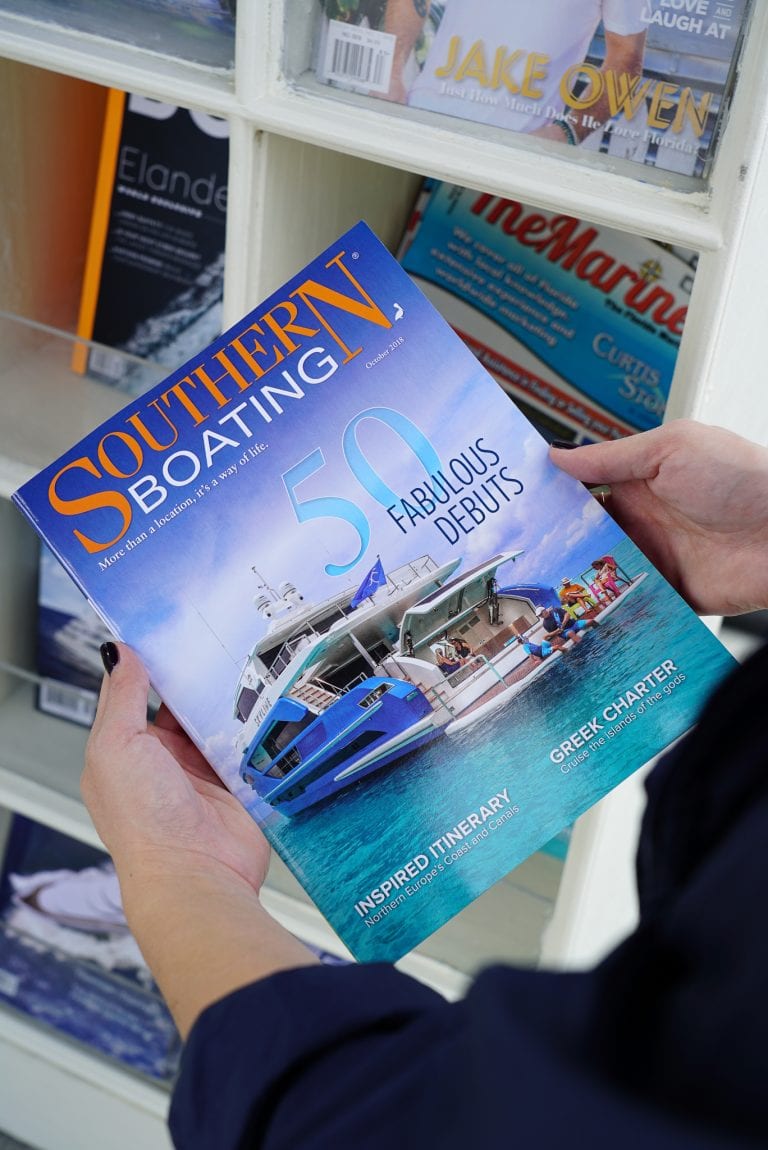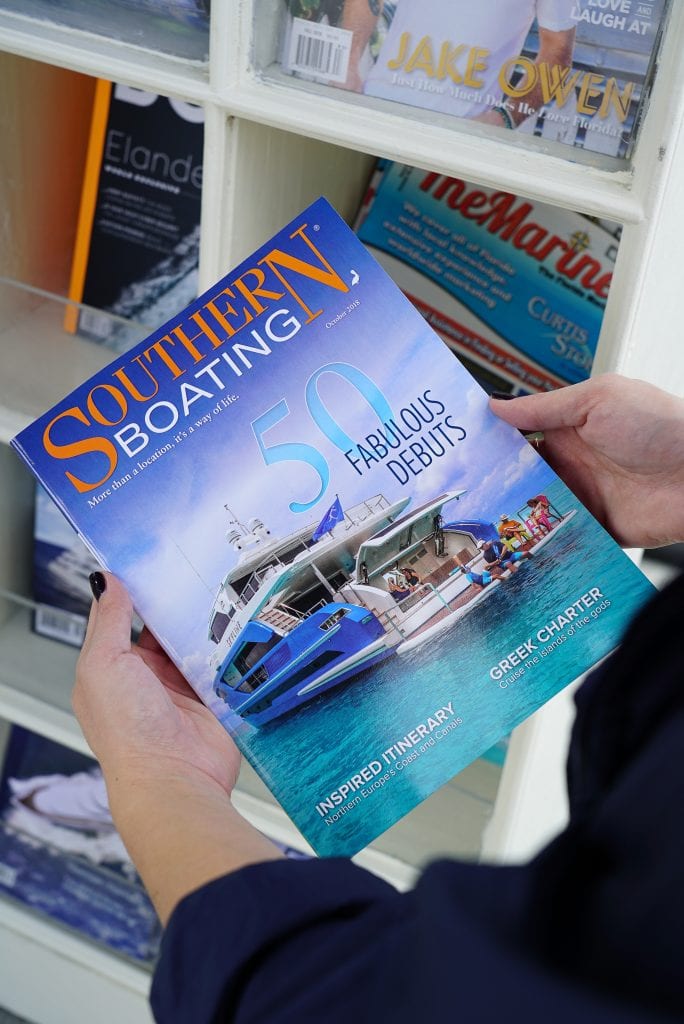 There we are 🙂
All photos courtesy of caynegphoto.com