Exploring the Beauty of Virgin Gorda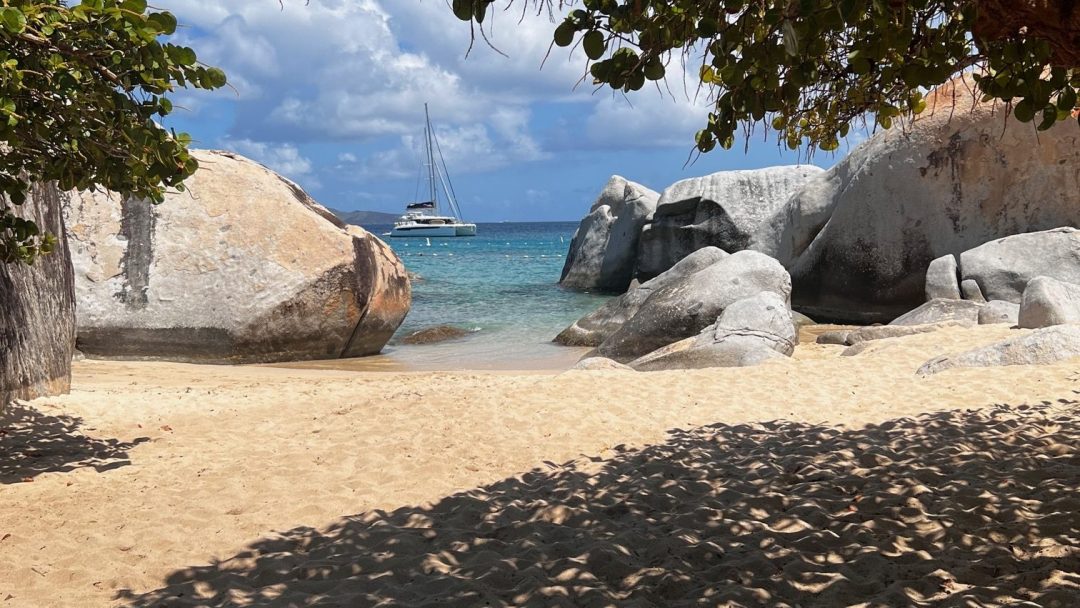 On today's exciting journey, we venture through the breathtaking landscapes of Virgin Gorda, one of the gems of the British Virgin Islands. Our day of exploration included snorkeling and delightful moments onboard with The Moorings.
Discovering The Baths at Virgin Gorda
We set sail at 8:30, embarking on a calming adventure through the Drake Passage. After a quick 45-minute journey, we arrived at The Baths at Virgin Gorda. To secure a mooring ball, we recommend arriving early. With a stroke of luck, we secured the second-to-last one and prepared for an unforgettable experience.
Hiking Through Heaven at Devils Bay
As we explored The Baths, we found ourselves immersed in a captivating landscape of paths, crevices, and shallow pools. Despite its name, Devils Bay proved to be a heavenly hiking destination. To ensure a comfortable journey, we highly recommend wearing hard-bottom water shoes and bringing a dry bag for your valuables.

After our exhilarating hike, we couldn't resist the allure of the crystal-clear waters. Donning our snorkeling gear, we delved into the underwater world teeming with vibrant tropical fish. The colorful marine life added another layer of magic to our already unforgettable day.
To savor the last views of The Baths, we decided to have lunch on board our Moorings vessel. With the stunning surroundings as our backdrop, we enjoyed a delicious meal while reminiscing about the incredible experiences of the day.
After our rejuvenating lunch, we set sail to Leverick Bay. This charming destination provided the perfect opportunity to provision, restock ice, dispose of trash, and refuel if needed. The Moorings ensured that all our needs were met, allowing us to focus on enjoying every moment of our adventure.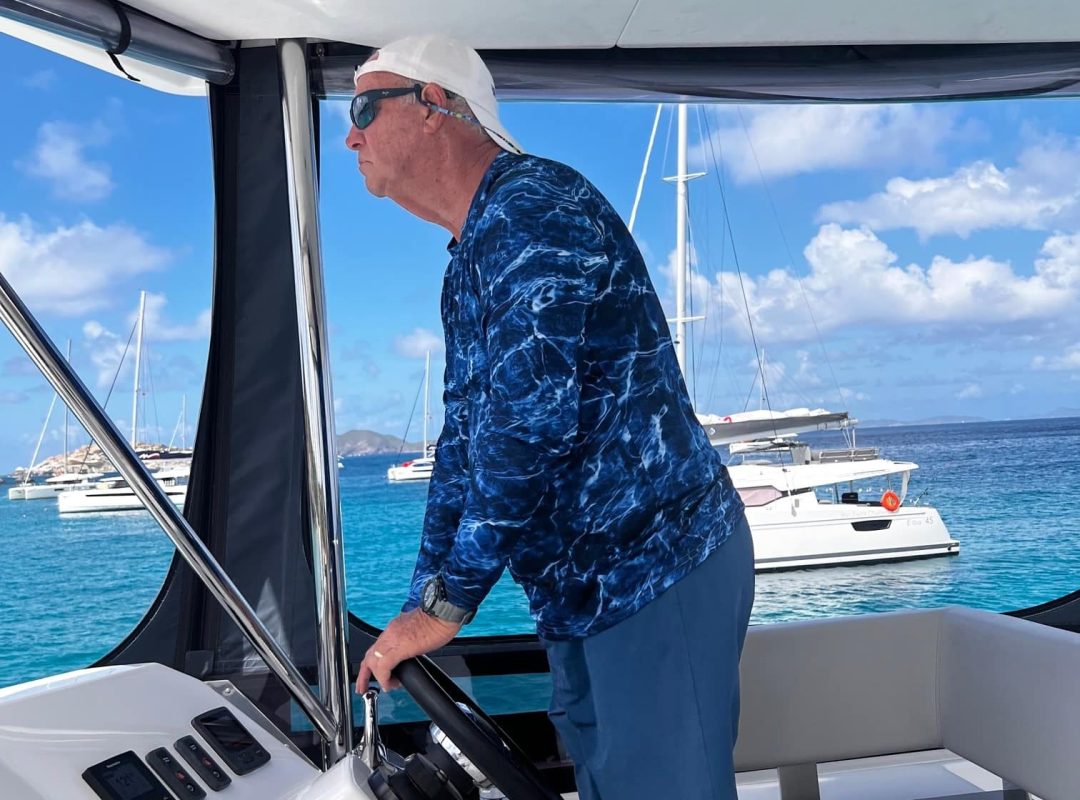 Opting for a cozy evening, we decided to have dinner onboard our vessel. Surrounded by the serenity of the waters, we relished the company of our dear friends. Laughter filled the air as we played games and listened to our favorite playlists, creating cherished memories that will last a lifetime.
The Adventure Continues...
Our day of exploration in Virgin Gorda with The Moorings has left us eagerly anticipating the next leg of our journey. Tomorrow, we'll set our course for Bitter End and Saba Rock, ready to embark on new adventures and create more unforgettable experiences. Stay tuned for the next chapter of our Caribbean escapade with The Moorings.
Also, enjoy this Google map provided by Atlastrax showing our GPS travels from today! Atlastrax is a satellite tracker for boats and assets that can be taken to remote destinations because of its ability to run on batteries. We love using our tracker for safety during excursions like this. Atlastrax can also be used for theft recovery purposes though! It's a wonderful product we love sharing.