Escaping winter weather is more than enough of a reason to cruise warm waters during the holidays. However, cooking while cruising isn't without its logistical challenges, since traditional holiday roasts aren't always achievable.
At Southern Boating, we think the three best components of any meal are drinks (of course), appetizers and desserts. Here are SB&Y's top three holiday-themed treats that can be made right in the galley!
Here are three simple, galley-friendly recipes for Christmas cruising. These tasty delights are just a snippet of our compilation of galley-friendly recipes. 
 "Taste of Summer" Punch*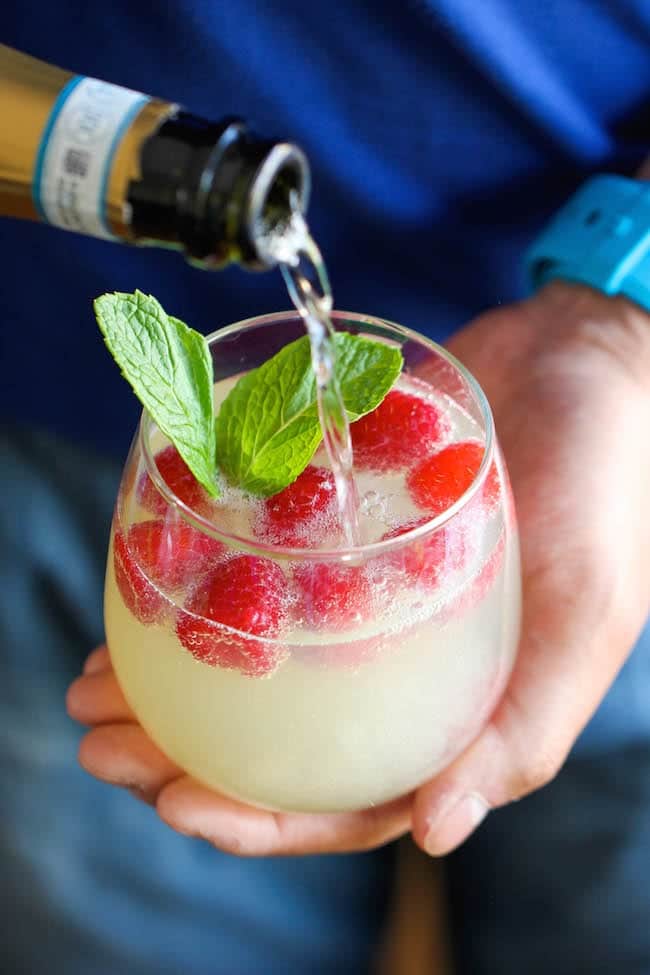 Although this drink is summery, it's sure to warm you right up. Raspberry and mint brighten up any glass with Christmas colors!
Ingredients 
3 cups prosecco, chilled
1 cup limoncello liqueur, chilled
1 cup frozen raspberries
6 sprigs fresh mint
Directions:
1. In a large pitcher, whisk together prosecco and limoncello.
2. Serve over raspberries, garnish with mint.
*adapted from damndelicous.net
Holiday Caprese Bites*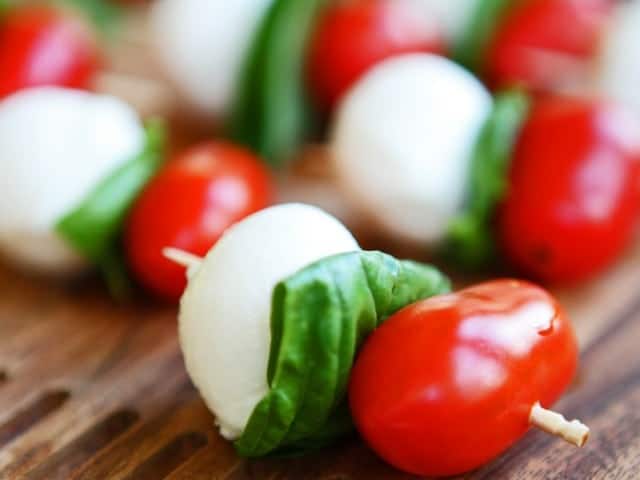 You can put these simple and delicious petite bites together in just minutes. We're guessing that guests will eat these tasty treats faster than you can make them!
Ingredients
1 pint grape or cherry tomatoes, halved
10 to 14 fresh small mozzarella cheese balls, cut into thirds or use ciliegine Fresh Mozzarella
32 (4-inch) wooden skewers or toothpicks
1/4 cup extra virgin olive oil
2 tablespoons balsamic vinegar
1/4 teaspoon kosher salt
1/4 teaspoon pepper
15-16 fresh basil leaves, halved
Thread 1 tomato half, 1 piece of cheese wrapped in basil, and another tomato half onto each skewer. Place skewers in a shallow serving dish.
Whisk together oil and next 3 ingredients. Drizzle oil mixture over skewers; sprinkle with salt and pepper to taste.
*adapted from foodnetwork.com
Red & Green Christmas Fudge*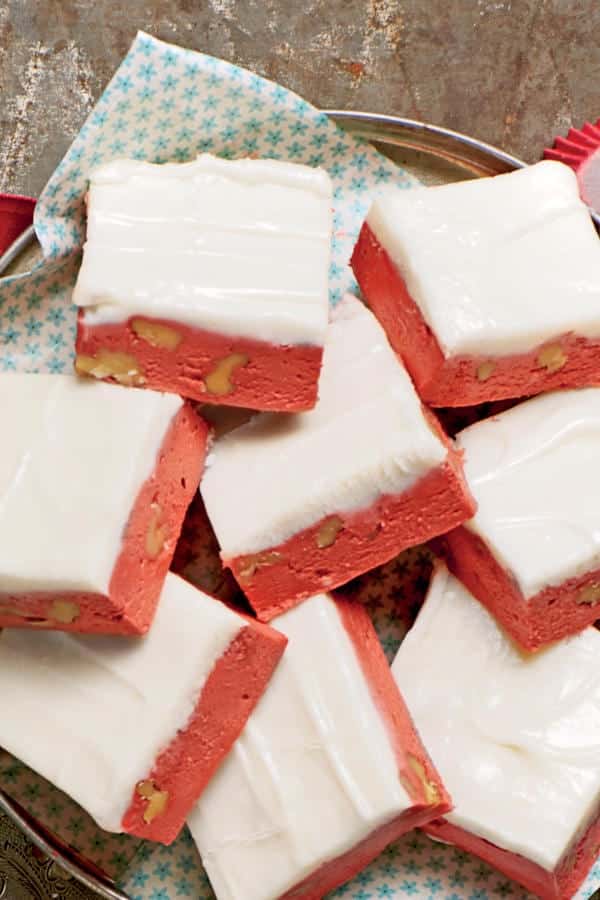 Fudge doesn't have to be complicated. But in this case, it does have to be festive.
Ingredients
12 ounces cream cheese, softened
1 tablespoon milk
1 teaspoon vanilla extract
1/4 teaspoon table salt
1 pound powdered sugar
1 cup white chocolate morsels
2/3 cup milk chocolate morsels
1 (1-oz.) bottle red liquid food coloring
1 cup toasted chopped walnuts
green sprinkles (optional)
Line an 8-inch square pan with parchment paper, extending over sides; coat with cooking spray.
Beat cream cheese and next 3 ingredients with whisk until creamy. Whisk in powdered sugar, 1 cup at a time. Alternatively, beat at high speed 3 minutes with a mixer.
Melt white chocolate according to package directions; beat into cream cheese mixture. Reserve one-third of cream cheese mixture. Melt milk chocolate according to package directions. Stir milk chocolate and food coloring into remaining two-thirds of cream cheese mixture. Fold in walnuts. Pour into prepared pan; tap pan on the counter to remove air bubbles. Freeze 10 minutes or chill for 90 in fridge.
Spread reserved cream cheese mixture over fudge and dot with sprinkles, if desired; chill 4 to 24 hours. Remove fudge from pan. Cut into rectangles, rinsing and wiping knife clean between each slice. Chill until ready to serve.
* adapted from myrecipes.com