There's more to do these days on the man-made Hart-Miller Island. The transition from dredge dumpsite to wildlife habitat and state park for mariners, birders and others will bloom again this month. Starting May 7th, visitors can rent bicycles, hike on newly cleared trails and participate in recreational programs on the south side of the island.
Hart-Miller is a 1,100-acre island located north of Baltimore near the mouth of Middle River. It is accessible only by boat and is a popular summertime raft-up area in the upper Chesapeake. The western shore offers safe mooring, wading and access to a 3,000-foot sandy beach. In the past, visitors have had access to only the perimeter of the island, but now they will enjoy the previously gated-off areas.
Park staff will be on site five days a week from May through September. The park will be open Thursday through Monday to accommodate weekend traffic and closed Tuesday and Wednesday. The 800-acre north end of the island remains an active construction zone. No more spoils are being deposited there, but workers are drying and processing dredge materials. Eventually, it will be planted with trees and shrubs and will also become a part
of the park.
The DNR will be monitoring visitor traffic to develop a long-range plan for the island. It's potentially a major draw for birdwatchers because of the many birds that stop over during migrations. Nearly 300 species have been documented on the island, including killdeer, American oystercatchers, black ducks, tundra swans, and downy woodpeckers. dnr2.maryland.gov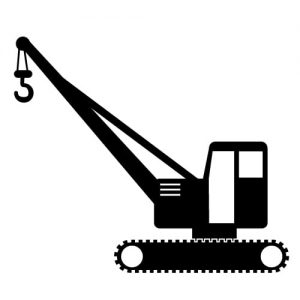 Plans for Hatteras Inlet
The Dare County Waterways Commission met this past winter to review updates on the dredging project for Hatteras Inlet on North Carolina's Outer Banks. The commission's main goal is keeping open the connecting channel west of the inlet gorge, which maritime traffic has been using. A long-term goal of the commission is to reopen the shorter route east of the gorge. The inlet was especially shallow in February and several fishermen voiced their concern with navigating the channel during low tide.
To provide relief, Dare County hired a consultant to help secure permits for the U.S. Army Corps of Engineers, and the process is projected to have permits this spring. The project will commence under a one-year renewable agreement with the state and the corps.
Suds at the beach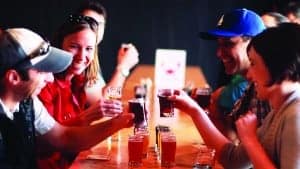 Cruisers overnighting in Virginia Beach can now learn about the fine art of craft brewing, sensibly imbibe some suds and get a ride home without risking a DWI. According to the Taste Virginia website, craft brew tours in Virginia Beach are based on each group's interests and the availability of venues. Tours generally require at least four guests and last around four hours with three stops. A tour guide can pick you up in their motor coach at your marina or another designated location. Guides provide behind-the-scenes information about local breweries and brewpubs, offer some instruction about the evolution, styles and production of beer, and give tips on how to select and pair beer with food. tastevirginia.com