Cruise or race your way from the Caribbean to Bermuda to watch the America's Cup. The Louis Vuitton America's Cup Qualifiers start on May 26th off this British Overseas Territory located 1,000 miles from the coast of the Carolinas. Starting on June 17th, the top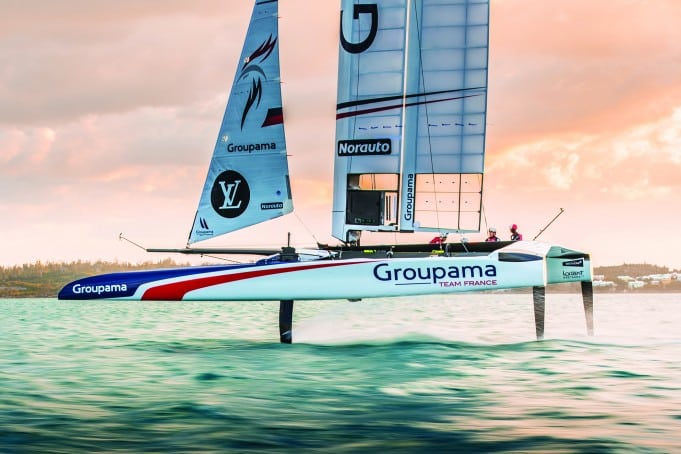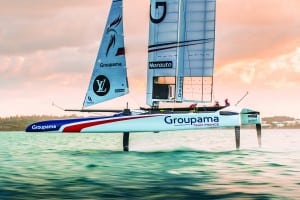 Challenge will meet defending champions, Oracle Team USA, in the 35th Cup. Cruisers can take their start north on the Salty Dawg Spring Rally. The rally starts on May 15th out of the Nanny Cay Marina in Tortola, B.V.I., after several days of parties, boat preparation and weather briefings. Ralliers will then head to their U.S. port of choice. Linda Knowles, Vice President of the Salty Dawg Sailing Association, says that this year several rally participants are planning to stop in Bermuda for the America's Cup qualifiers and finale.
Racers can embark on a trip north via the inaugural Antigua to Bermuda Race, which is organized by the Royal Bermuda Yacht Club. Sailors take their start at 12PM on May 12th off Fort Charlotte, Antigua. "Many boats are planning to be in Antigua for our 50th Anniversary Antigua Sailing Week (ASW), April 29th to May 5th. Following this, there will be a week's grace to make repairs and provision before the start of the 900-nautical mile race to Bermuda," says Alison Sly-Adams, Commercial Director for ASW. Over 40 yachts are expected to compete, including the magnificent Swan 90, Freya. There are also charters available from companies such as Ondeck, Performance Yacht Charters, Global Yacht Racing and the Bermuda Sloop Foundation. saltydawgsailing.org; antiguabermuda.com
National Marine Suppliers opens at Yacht Haven Grande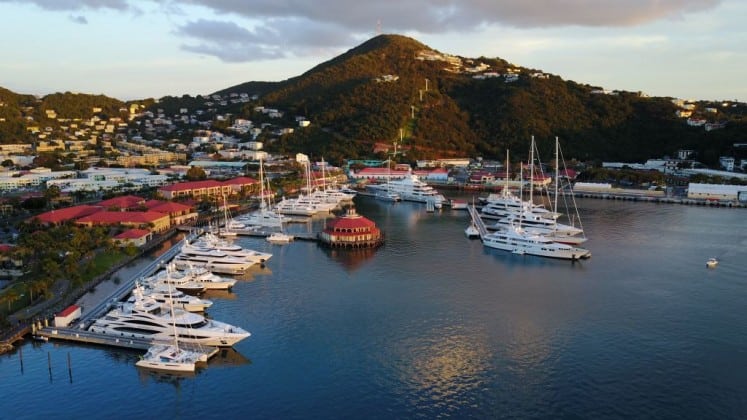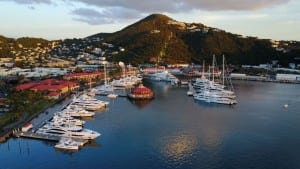 Megayacht crews and grand prix race teams now have a new source for everything from provisioning to engineering and deck expertise when in the U.S.V.I. National Marine Suppliers—the Fort Lauderdale, Florida-headquartered yacht suppliers and logistical support group—has opened an office at IGY's Yacht Haven Grande in St. Thomas. The marina here is a 5-Gold Anchor facility that boasts 46 berths for superyachts up to 656 feet in length and up to an 18-foot draft. Located on the east side of the Charlotte Amalie harbor, Yacht Haven Grande is central to many restaurants, shops and the airport, which offers direct daily flights to several destinations in the U.S. nationalmarine.com; igy-yachthavengrande.com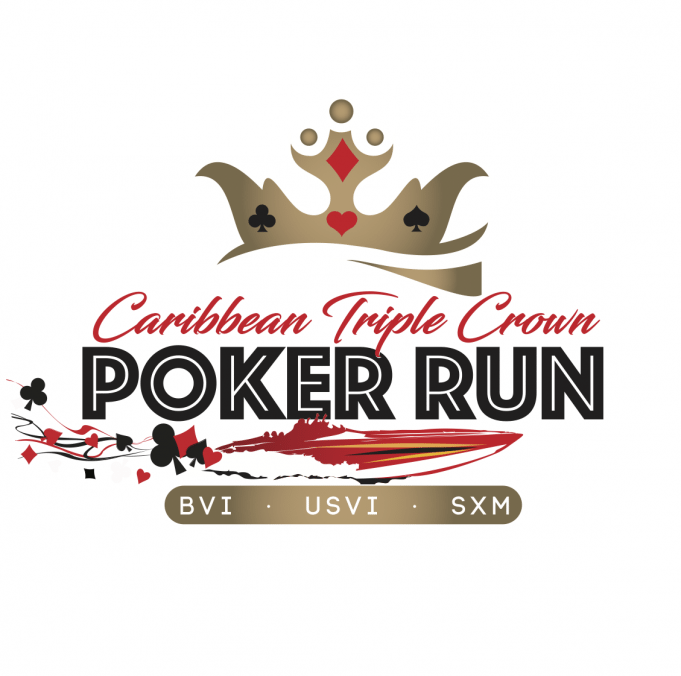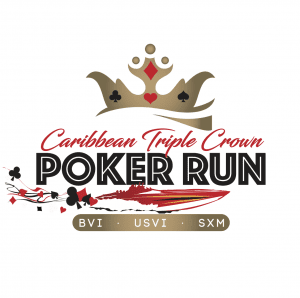 New Poker Run Circuit
Throttle up and get ready for more fun and more winnings in the new Caribbean Triple Crown Poker Run. This year's first-ever three-legged circuit kicks off on May 28th for the Leverick Bay Poker Run held off Virgin Gorda in the B.V.I. Then on July 2nd the Stars and Stripes Poker Run takes place out of IGY's Yacht Grande Marina in St. Thomas, U.S.V.I. The cup wraps up on July 16th at the St. Maarten Poker Run hosted out of Isle del Sol Yacht Club in St. Maarten. The winner of all three events will take home $20,000 in cash and prizes and earns the title of IGY Triple Crown Poker Run Cup champion. Nick Willis, who founded the Leverick Bay Poker Run in 2001, says he never thought the event would garner so much recognition and response from powerboaters. "It's one event, three destinations and the chance to give back to multiple charities," says Willis. The Caribbean Triple Crown Poker Run is an official member of the Florida Power Boating Club & Poker Runs of America. For more information, contact Javier Lopez at (787) 529-8064 or
j.lopez@caribbeanpokerrun.com.