Digital subscribers can view or download Southern Boating Magazine two ways: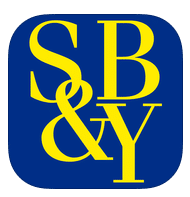 1. Download the free SB&Y mobile app. Search for "Southern Boating & Yachting" in the iTunes App store, GooglePlay Store, or the Amazon Kindle Store and enter your account information. Note: the app is free to download, but you must have a digital subscription to view the magazine.

• IF A CURRENT PRINT SUBSCRIBER: Once in the SBY app is installed on your device, open the app, and click the "Subscriptions" button. Then click on "Current Subscribers".
PLEASE NOTE: If you had an existing subscription with Zinio in the past and would like to continue your subscription with our new platform, please visit our renewal page.
• You will be prompted to enter your account number (this can be found on your mailing label) OR your email and ZIP code.
• This will give you access to your subscription anytime.
• If you are a new subscriber, click "Subscription Options", and choose the subscription option right for you.
If you need assistance, visit our Customer Service Page.
2. Access through our website portal. 
• For first-time registration, you will subscribe to our digital platform with the above instructions.
• Once registered, you will be able to view your issues any time by logging into the portal with your email and zip code for each issue you wish to view.
If you need assistance, visit our Customer Service Page.