Elevate Your Cocktail Party with the Ultimate Snack Platter
Looking for a chic way to serve finger foods to your guests? Turn to an unexpected source: the Snackle box, a repurposed tackle box. Traditionally used for storing hooks, baits, and lures, it's the perfect compartmentalized container for an array of snacks. You can find a variety of tackle boxes and discover the right water equipment for your needs at WestMarine.com!
The brilliance of the Snackle Box isn't just its convenience and space-saving design. It's also about the delightful array of treats you can present to your guests. And for those evening gatherings? Consider curating a cocktail-inspired Snackle Box, pairing each compartment with a different savory or sweet treat.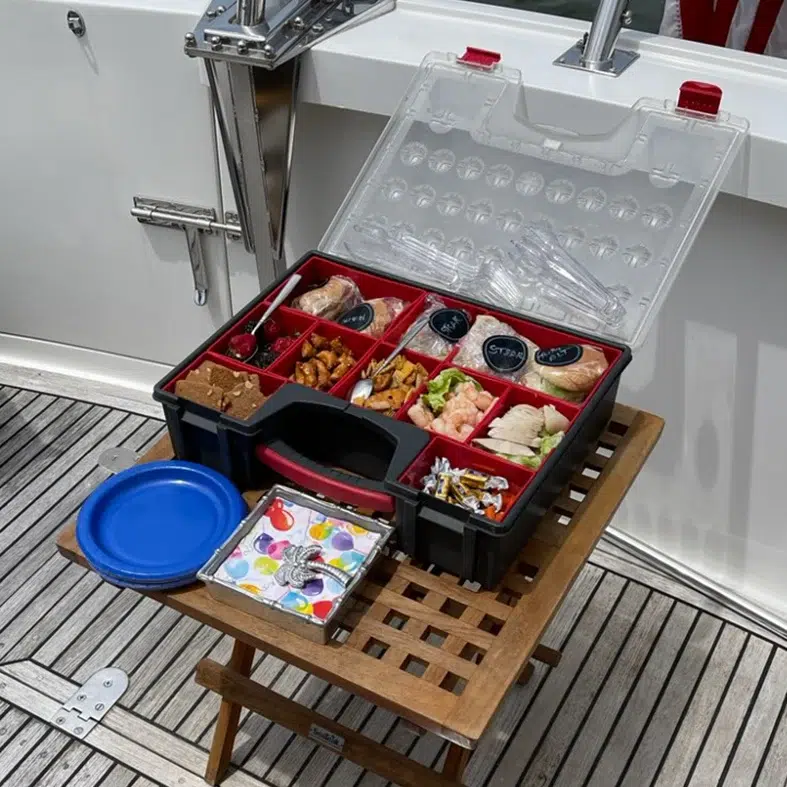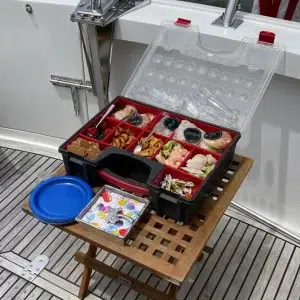 The Cocktail Nibble Snackle Box:
Fill each compartment to the brim with ingredients:
cubed salami, ham, smoked sausages

 

cheese cubes or slices
nuts
crackers
pretzels
chips
cheese straws
skewers of cocktail shrimp
crab claws
smoked salmon slices
caprese anchovy skewers (cherry tomato, small ball of mozzarella, anchovy slice, and basil)
jars or tins of smoked fish dip or fish salad

 

sushi rolls
small containers of cocktail sauce, tartar sauce, wasabi, and soy sauce along with toothpicks and spreaders
The snack hack isn't just a novel idea; it's a reflection of modern, innovative hosting. In a world where every gathering is an opportunity to create memories, why not make them unforgettable? By introducing the Snackle Box at your next event, you're not just serving snacks; you're offering an experience. Each compartment becomes a conversation starter, each treat a testament to your attention to detail. Plus, the eco-friendly aspect of repurposing a tackle box aligns with today's sustainable living ethos.
So, the next time you're planning a cocktail party, remember the Snackle Box. It's not just about the food; it's about crafting moments that linger long after the last bite.