Tom and Katia Bates
Bontona Peninsula provides luxury waterfront living with a dock to match. Tom and Katia Bates made sure of that.
Fort Lauderdale, Florida, is home to 165 miles of navigable waterways. Aside from the New River that winds through the downtown area and into the Atlantic Ocean, the multitude of canals that make Fort Lauderdale the "Venice of America" are man-made,
including parts of the Intracoastal Waterway. Developers began dredging and clearing the swampland in 1920 to create the island subdivisions surrounding the downtown area.
In 1928, the Port Everglades channel opened, and the "Boating Capital of the World" was never the same. The canals are now lined with beautiful homes, many with boats docked
alongside…the best of both worlds.
Bontona Penninsula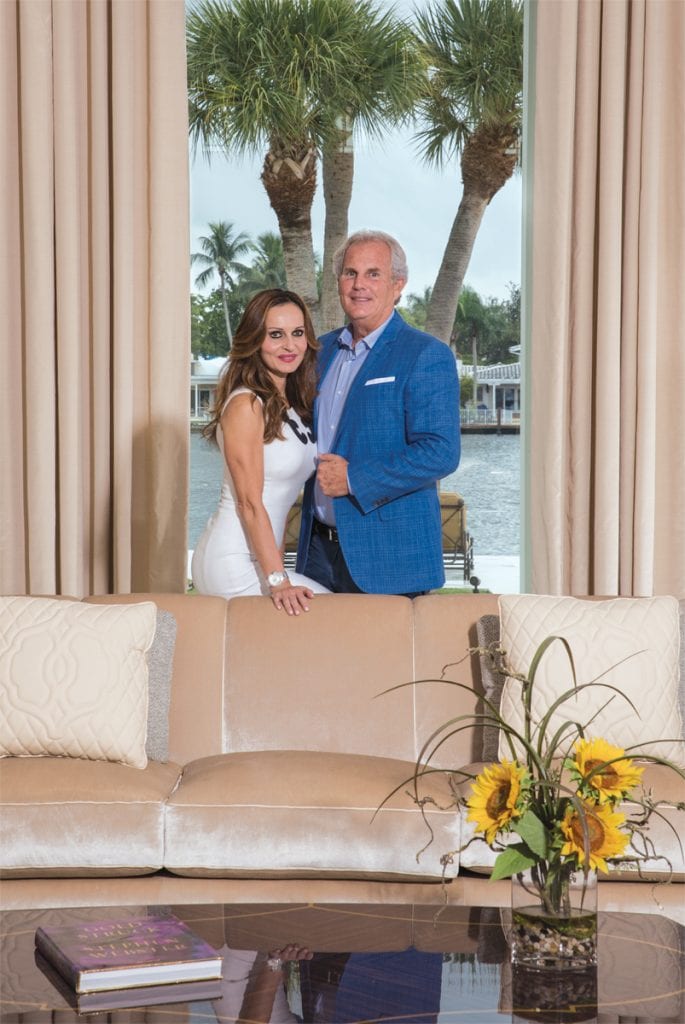 For Tom and Katia Bates, it's the location that made them decide to purchase Bontona Peninsula, one of the few pieces of property in Fort Lauderdale that is surrounded on three sides by water. "We look at how many feet you have on the water, closeness to the ocean and southeast exposure," says Katia.
The property is only minutes away from the Atlantic Ocean by boat, which ups the property value. Another key location feature is its proximity to the downtown area. The home is a block off the famed Las Olas Boulevard and less than a mile from the eclectic shops, galleries, and restaurants to one side and the beaches to the other, yet the home offers a secure, private setting.
Tom was born and raised in South Florida. His father is dad bought him a JU-class hydro-powerboat at age nine. He continued to race through his teens with offshore and
superboats and was throttle man for Spirit of America, Bandit and Caliente. He refit boats before he focused on home construction and worked with Herb Postma who had the Hatteras of Fort Lauderdale dealership before starting Westship Yachts. Through his career, Tom has become an award-winning builder with expertise in project planning and management, remodeling and designing custom coffee tables made with high-powered engines.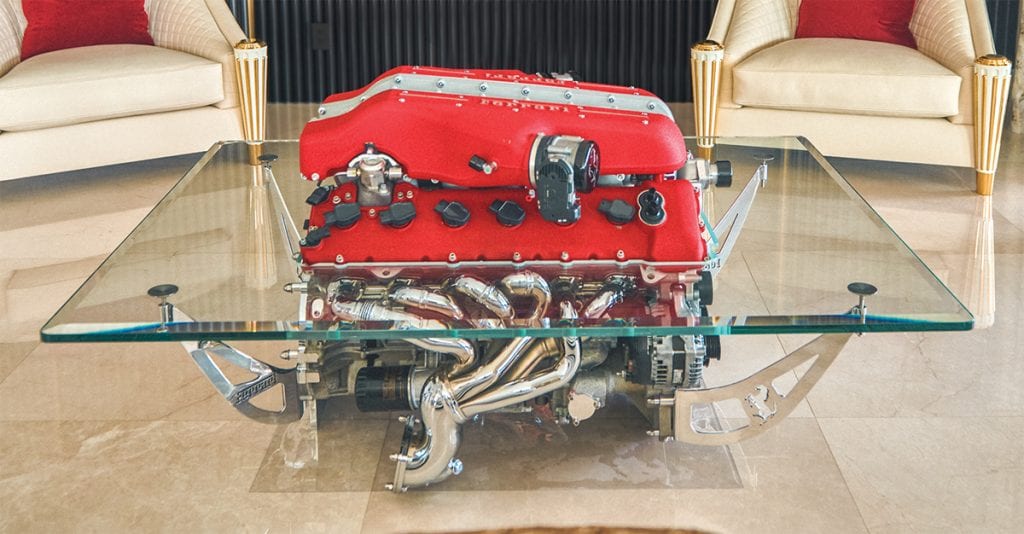 Eye for Design
Katia is the designer of the family, born in Italy and a second-generation member in the interior design industry. She has an in-depth knowledge of Italian and European styles as well as contemporary and transitional designs and is recognized for her work on Casa Casuarina, the former Versace Mansion.
She's particular about her work and her unique trait is that no two locations are designed the same. "You're not paying me to do something I've already done," she says. "You're paying for my ideas that are new….For me, it has to be authenticity. The market that I work with can't repeat itself. My clients pay the price of their interiors, not so much my fees, my fees are equal to everyone else. It is the money they invest in the material that
they buy that is superior to other standard projects….When you get into that type of quality of work, there is not just an artisanship at the level of an artist; you can't do what you did for the other guy because you don't give exclusivity to this one, and you rob from that one, so I never repeat myself."