On the Air and On the Sea
When he's not in the studio, radio talk show host Paul Castronovo spends his time fishing and boating.
Paul Castronovo loves fishing. So does his son, his friends, many of those who listen to the Paul Castronovo Show on iHeartRadio's BIG 105.9, and most of all, his wife. She loves the peace and quiet at home while he's out on the boat. "I use fishing like a lot of people use golf, to get away from my wife because I drive her completely crazy, especially since I've been working from home," Castronovo says laughing. "Some days I'll walk out in the back yard and she's loading the rods in the boat, and I'm like, 'What are you doing?' She's trying to get rid of me! But all kidding aside, it is my relaxation. It's my hobby."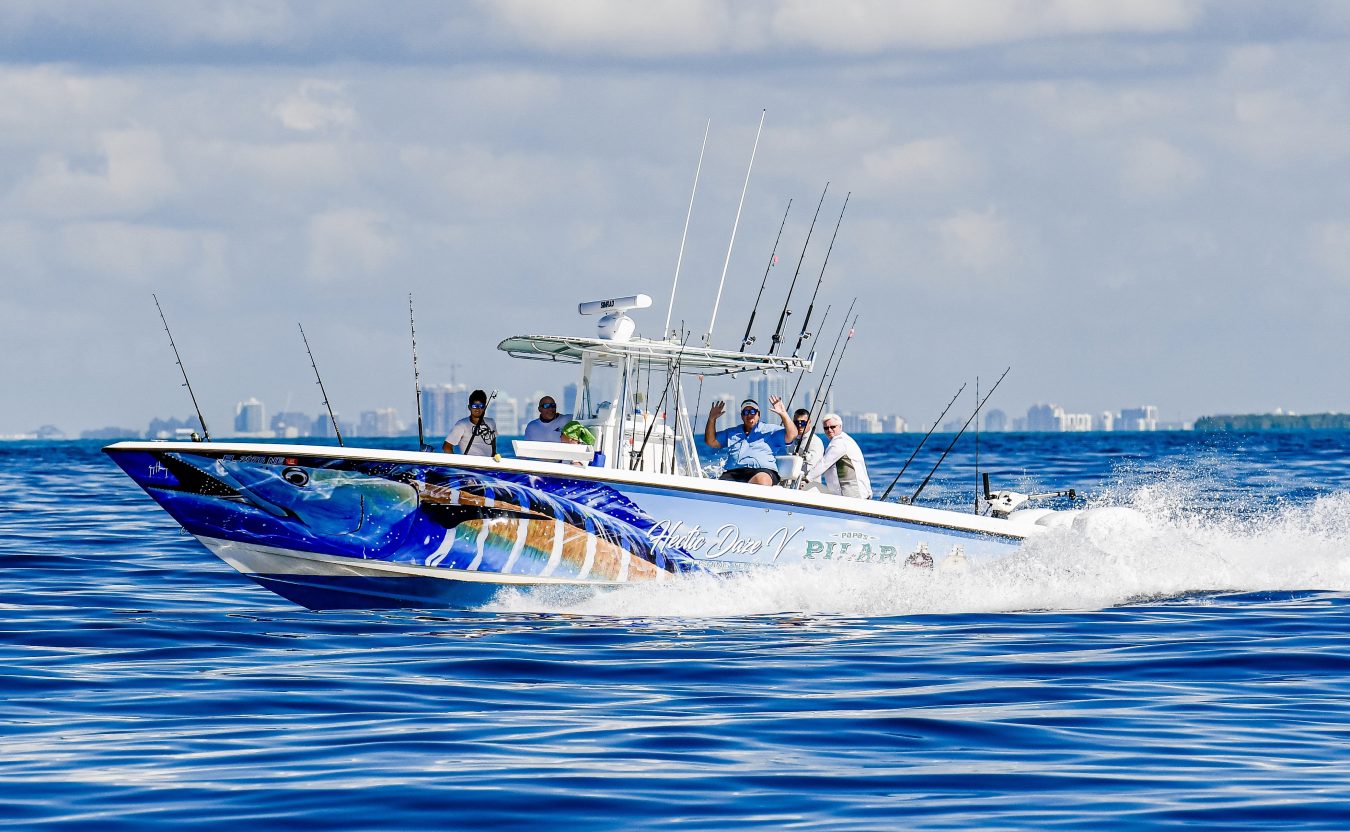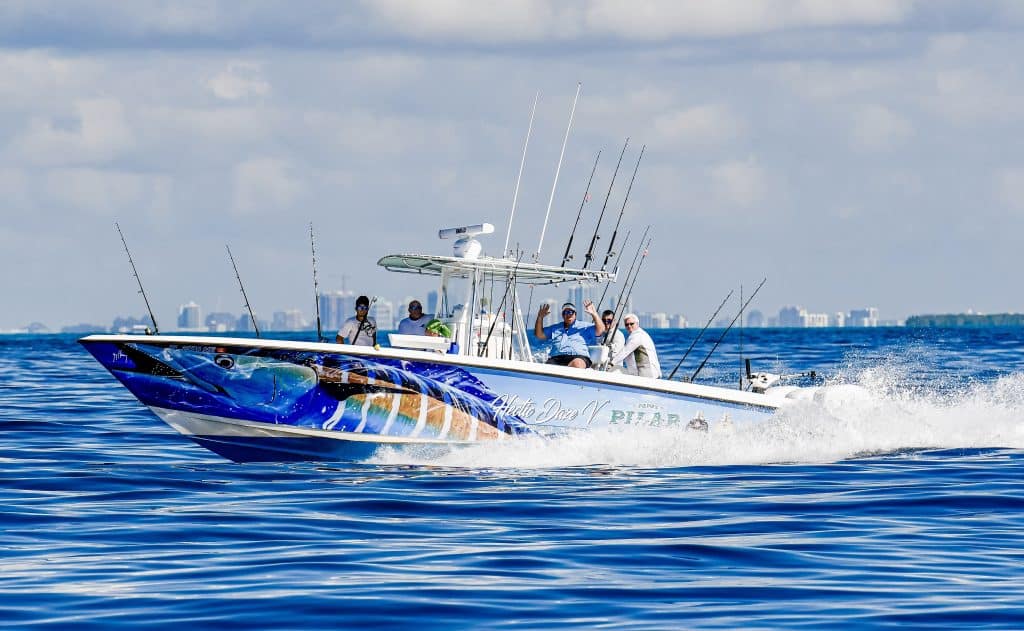 That seems like a description that echoes the sentiment of most fishermen. Yes, fish make for a healthy, nourishing meal, and there's a lot of money involved when the big one is caught in a tournament, but it's getting out in the fresh air, being out on the water, spending time alone or with friends that gives one a well-deserved break and time to unwind from everyday life.
Castronovo has been on the radio for more than 30 years with stints from Florida to Alabama to Tennessee and back again in the Miami-Fort Lauderdale area where his talk show airs weekday mornings on WBGG. He started as a DJ on ROCK 104 as a student at the University of Florida in Gainesville and moved around the dial including the original WSHE in South Florida, Orlando's WHTQ, WZZR in Birmingham, and Nashville's WGFX. In 1990, he came back to South Florida and WSHE, teaming with a newsman he barely knew, "Young" Ron Brewer. The "Paul & Young Ron Show" became a mainstay in morning talk radio until 2016. Beyond the radio, Castronovo appeared on screen in the movies The Awakened and the documentary Skum Rocks as well as an episode of Airport 24/7: Miami, a series about the Miami International Airport. Now the namesake for the "Paul Castronovo Show," with co-hosts Heather and Mike, he has renewed his "top-ranked morning show with listeners ages 25 to 54" with iHeartRADIO for another five years. He has told many a story of his fishing exploits on the show and is an avid fisherman who enjoys every moment he's out on the water, even if the big one gets away.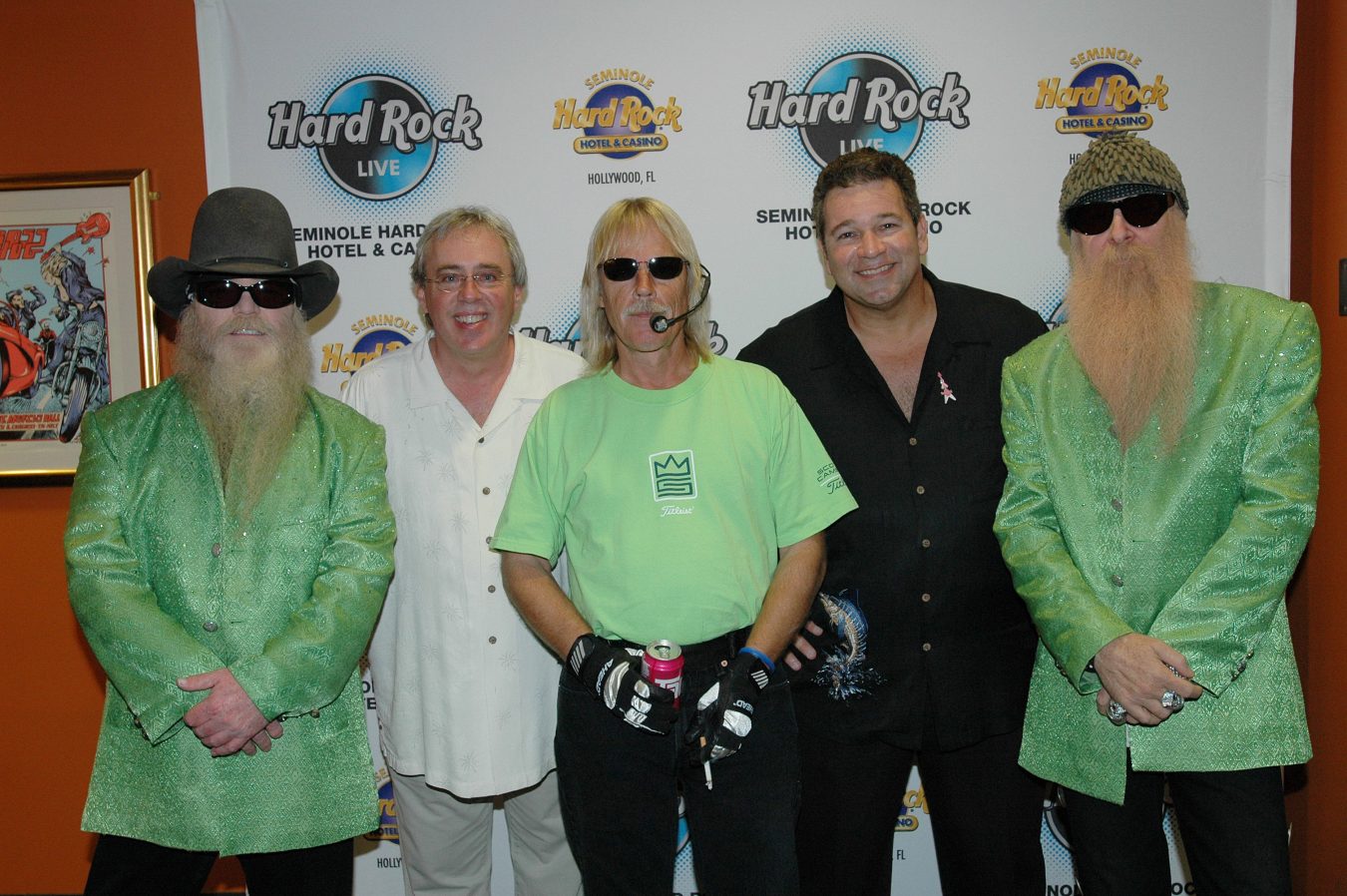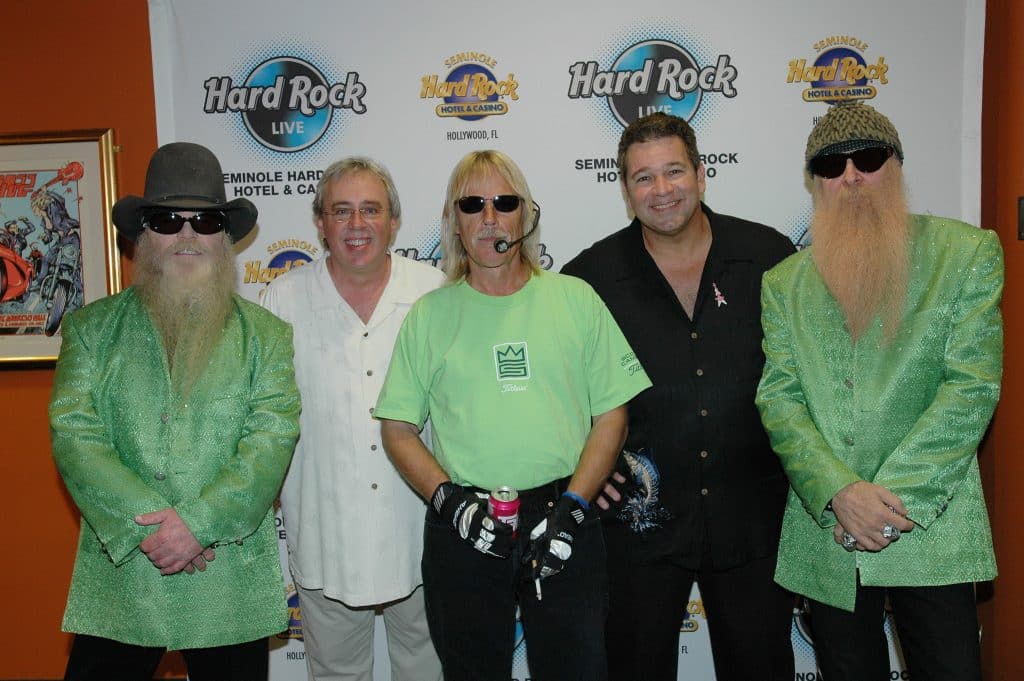 "I'll never forget it," he begins. "I actually have two, but the one that sticks out the most is when I was fishing in Panama at the Tropic Star Lodge, which is the holy grail of fishing. The captain said there was a school of porpoises about five miles away and they swim with the giant yellowfin tuna in the one hundred/one hundred-fifty-pound range. We got to them and sure enough, I hooked a giant yellowfin tuna. I fought it for an hour. When we could finally see the fish, it was holding below the boat, about thirty-forty feet below, and as I was reeling it up, someone said, 'Oh my God!' I said, 'What?' And they told me, 'Just keep reeling, just keep reeling!' My buddy leans over and says, 'There's a giant mako shark below the boat.' I invested an hour or so and nearly killed myself trying to reel this fish in, and that shark finally came up and ate it like a potato chip right in front of me. Talk about heartbreak and dejection. It's funny because it happened on my boat a decade earlier in the Miami Dolphins' fishing tournament. My friend, Kevin, hooked a giant yellowfin tuna, about a hundred pounds, and fought it for an hour, and lost it right next to the boat. The line just popped, and we watched it sit there for a second, and we're like, 'What do we do?' and he just swam away. You know, sometimes the fish win, but boy, you know it's funny, and I knew. He didn't say another word the whole day, and I didn't understand why he was so upset until it happened to me."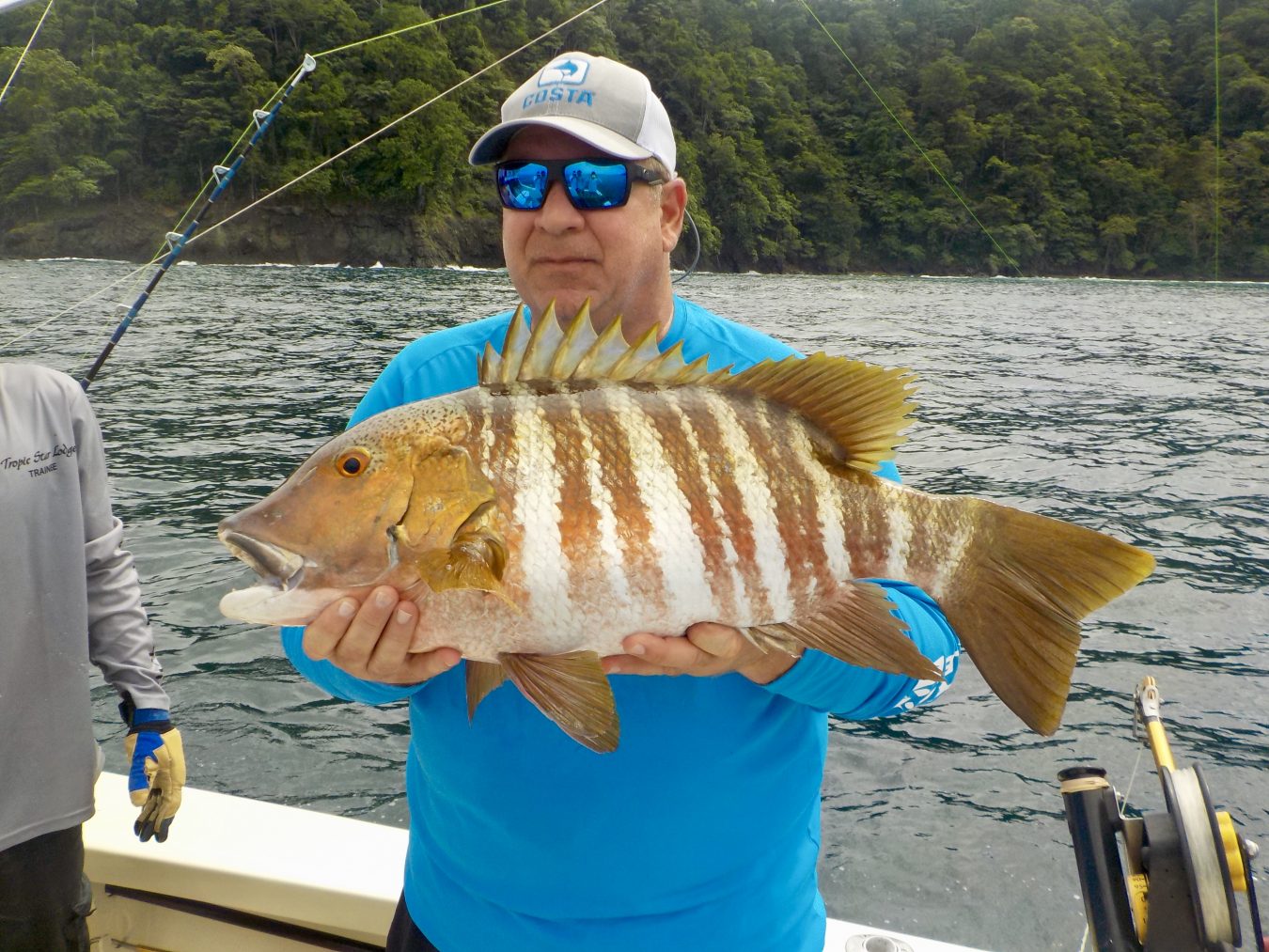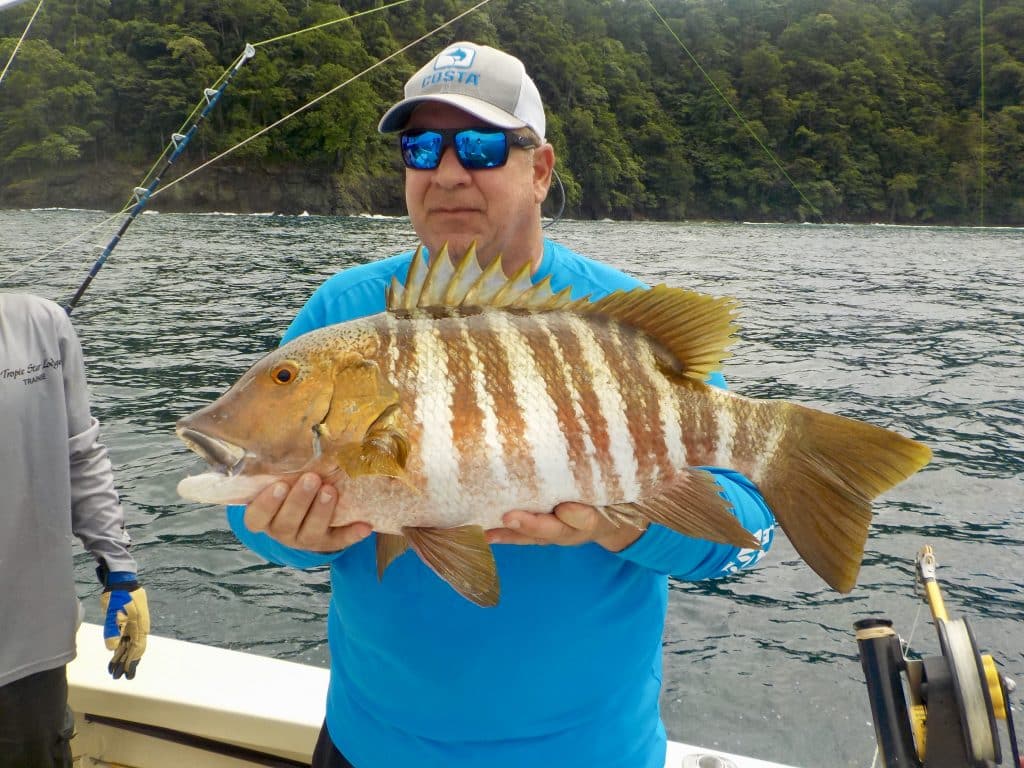 Castronovo moved down to Florida from New York when he was 11 years old. "We left New York in 1971 and moved down here, and my grandfather was living down here, so we moved to Lake Worth and lived on Lake Osborne," he recalls. "For whatever reason, I said, well, I wanna learn how to fish. Our neighbor said, 'All you need is bread, and a hook.' So, my first day, I walked to the lake, which was down the street, and I came home with about thirty bluegill. My mother was like, 'We're from New York! What do we do with these things? I don't even know what to do, do we clean them?' That started my love affair with fishing.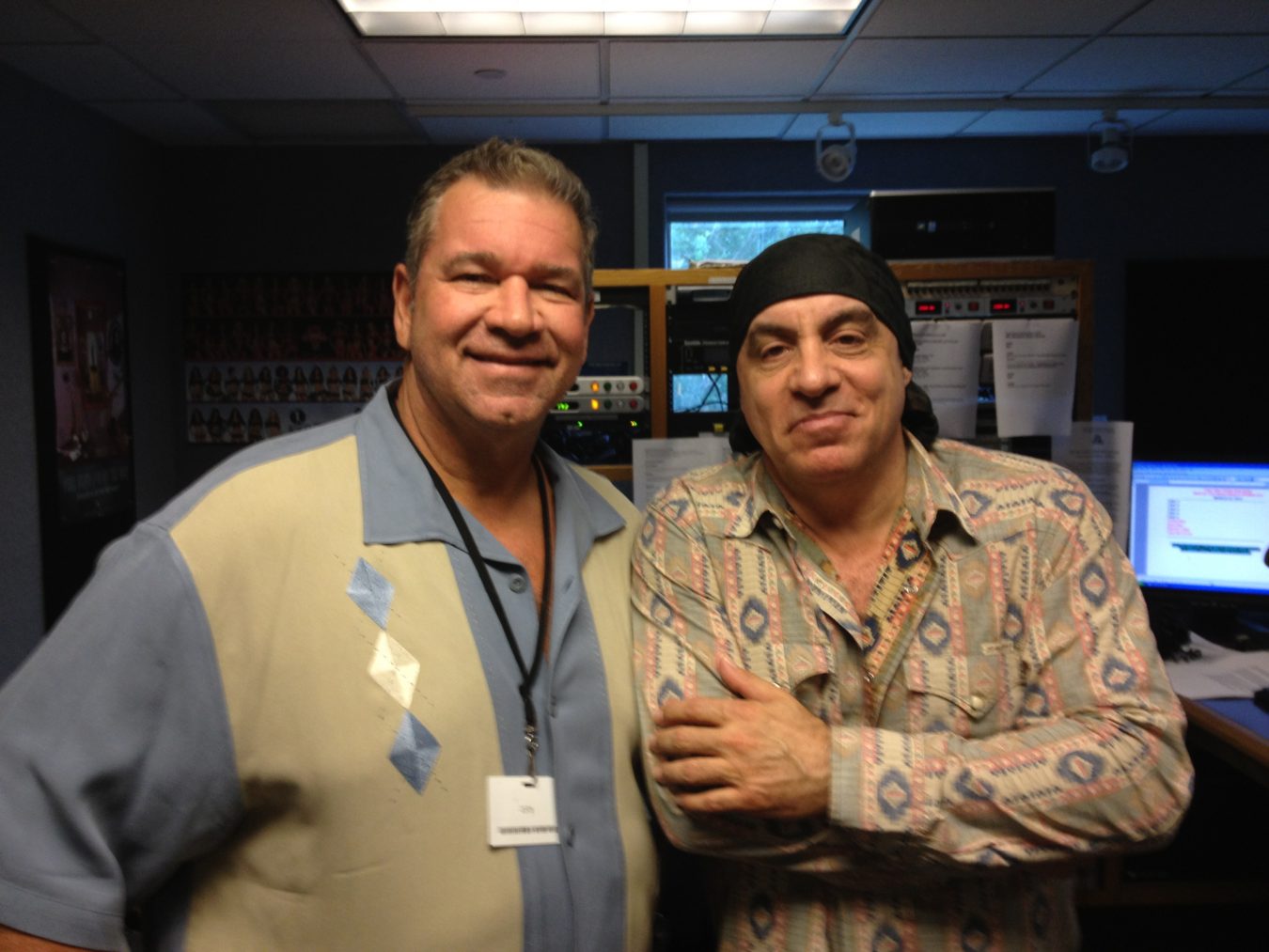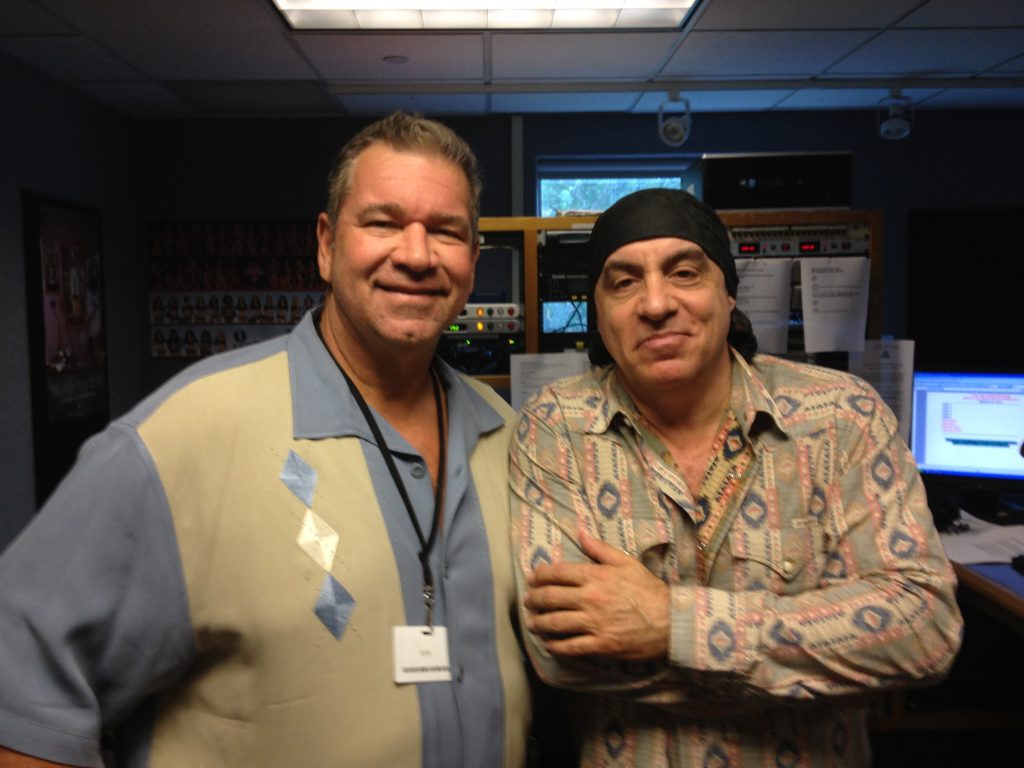 "My grandfather took me out on a drift boat, the B Love, out of Boynton Beach, and I think the first time—and I tell this to people a lot— the first time I saw the Gulf Stream and that color blue…I've never seen anything quite like it. To this day, I love that rich, blue color of the Gulf Stream." Hanging out with his dad and grandfather, fishing on the drift boats, and going to the Lake Worth pier and Boynton Inlet solidified Castronovo's love for fishing.
"I had a paper route and I was sixteen years old," he continues. "I came home one day with a boat. My parents were like, 'You bought a boat?' Well, I bought a boat for two hundred dollars, but I was in high school and that's what started my love affair with boating." That was his first boat, but college stifled that project, so he hooked up with friends and their families who had boats and started going to the Keys and lobstering and… "I traded my surfboard in for a boat as I got older."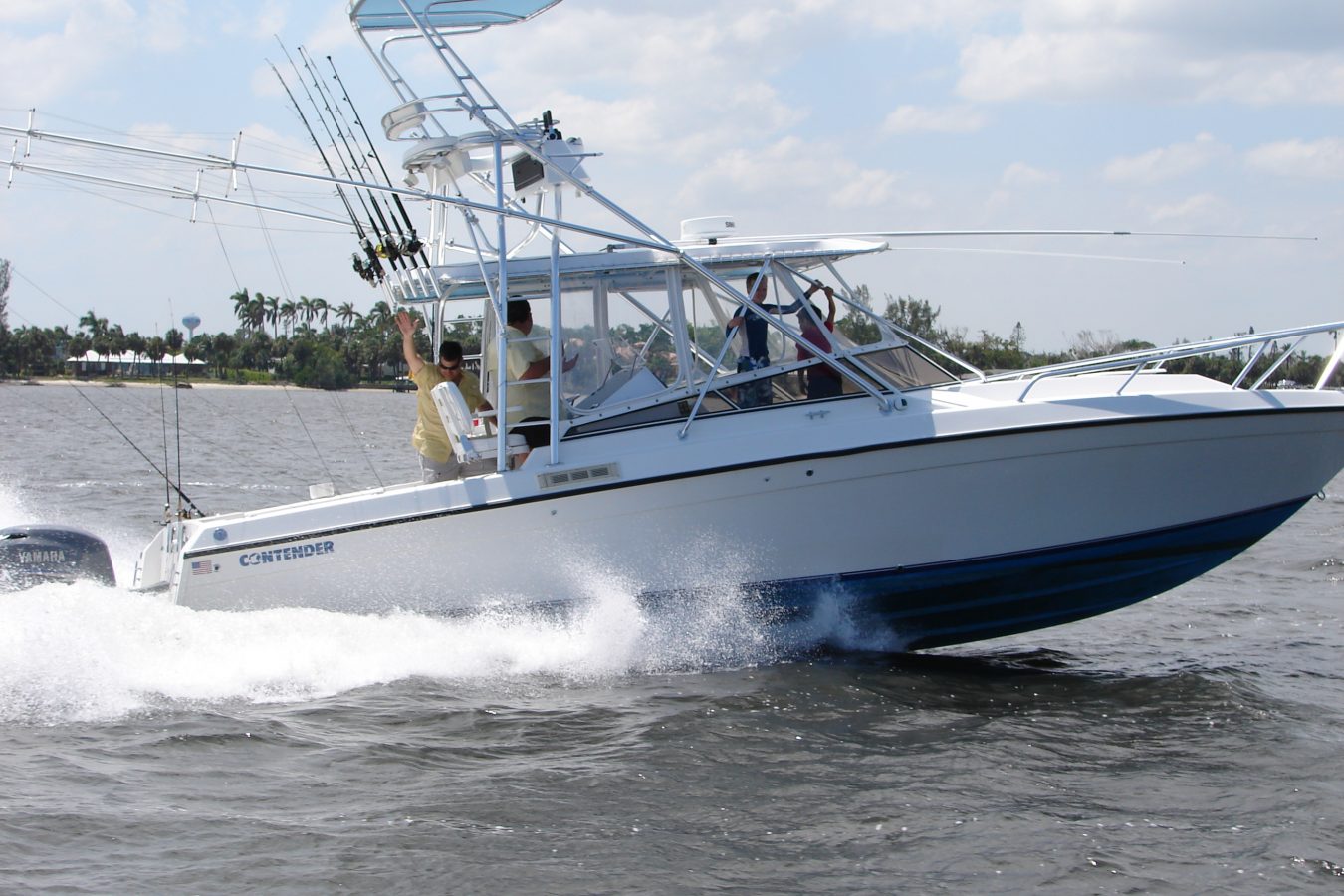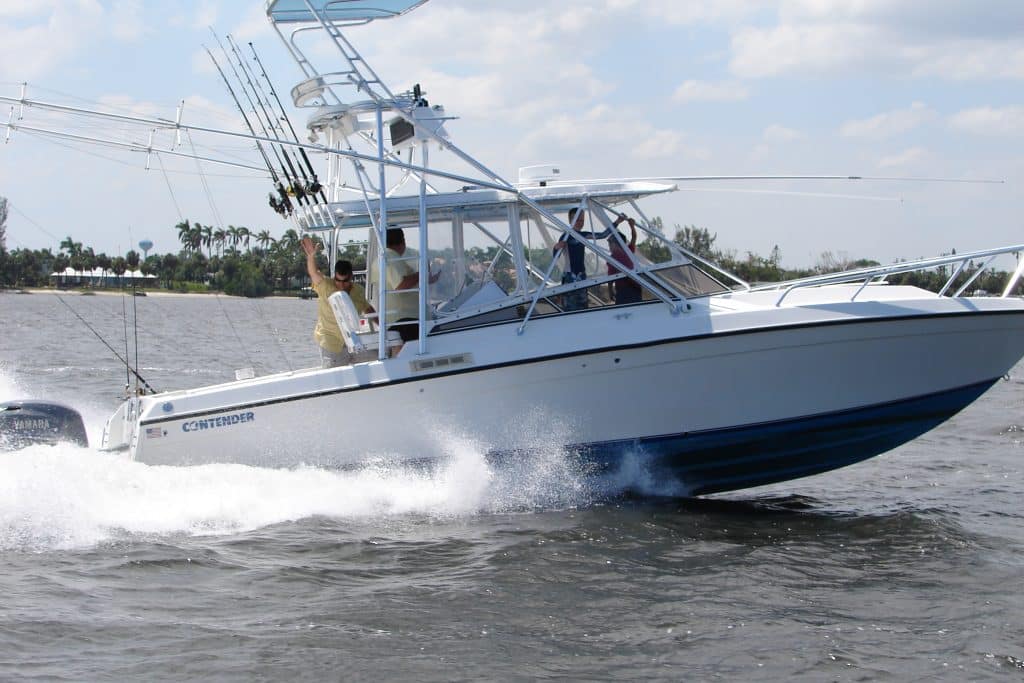 Castronovo's first boat was a 16-foot wooden hull with a 50-hp outboard that had a wheel with the old cable steering system. "I wasn't allowed to take it out in the ocean, but I was in the ocean and the steering wheel broke, so we had to steer it by hand pushing the motor coming back into the inlet. That was fun," he says. "When I got to Tennessee early in my radio career, the radio station had a ski boat that they used for the summer, and they decided at the end of the summer that they were going to sell it, and I'm like, 'I'll buy it.' I bought it. So when I got my radio job back in South Florida, I trailered that boat down and I immediately put it in the ocean, and we went offshore fishing…on a ski boat. The boat had carpeting, so you can imagine that blood and carpeting don't mix.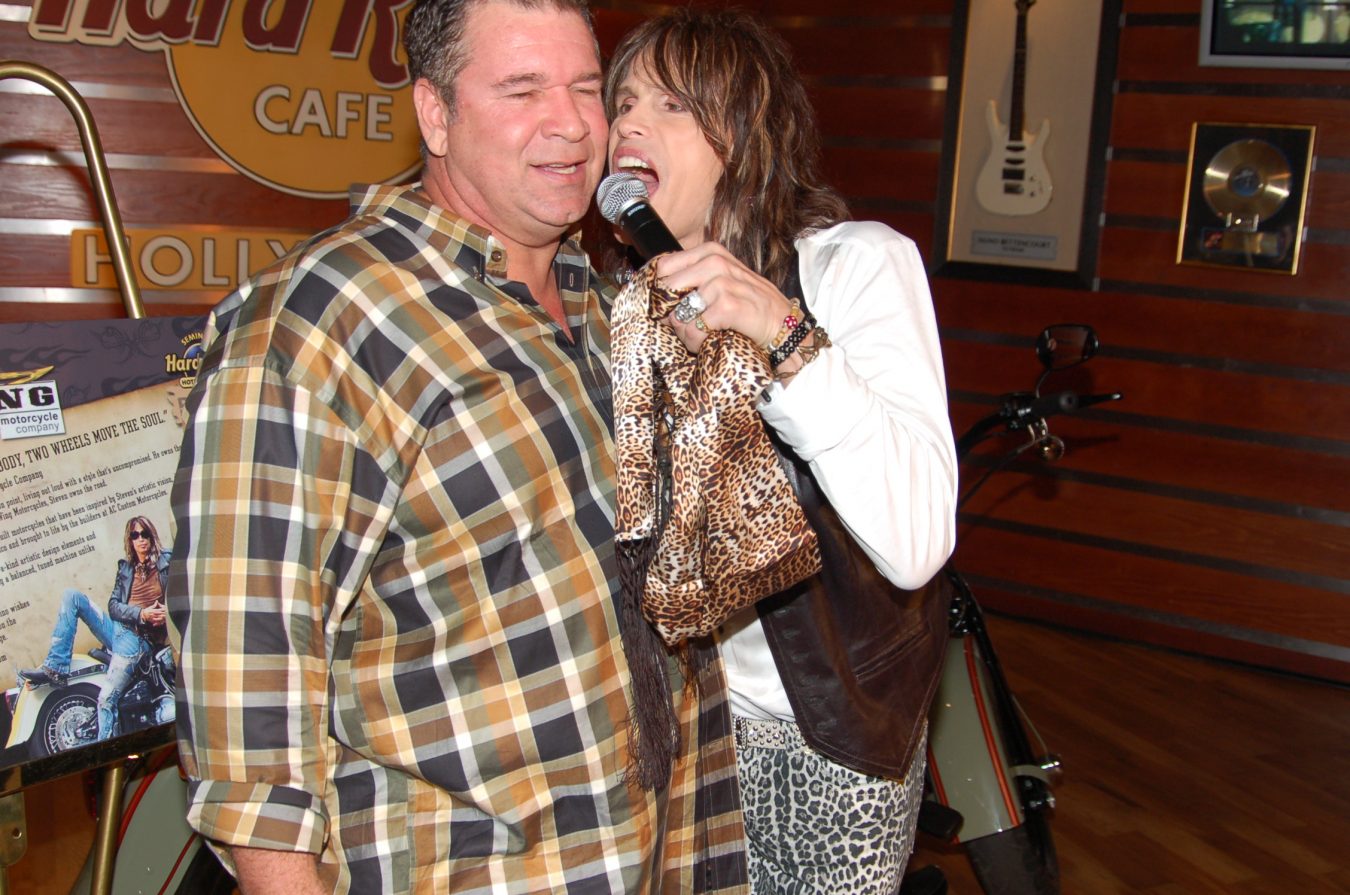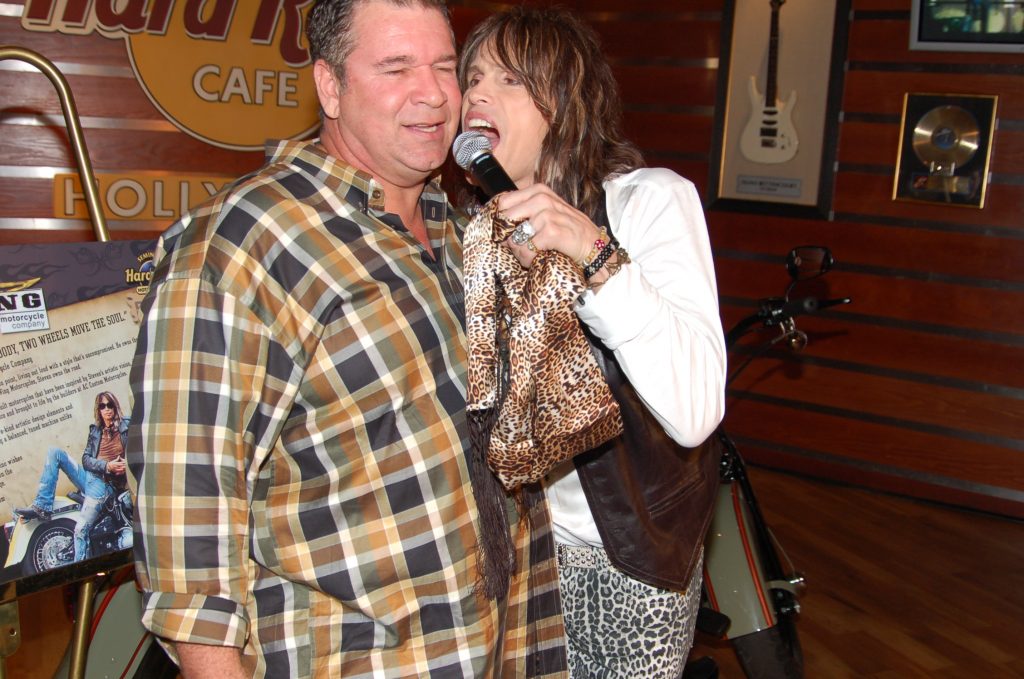 "After two or three trips, I was ruining the ski boat," he continues. "It was an inboard, you know, it was a nice boat, but I ended up taking it to the boat dealership in Pompano and traded it in for a 21-foot Aquasport, which was my first extensive foray into boating. I had that for a couple of years and we killed ourselves, you know, a bunch of guys on a twenty-foot boat running all over the ocean in six-foot seas. We used to be six feet tall and now we're five-eight."
Castronovo then upgraded to a 24-foot Aquasport and that's when the disease took hold…he needed a bigger boat. "I moved on to a thirty-one Contender fish around. I kept that for a little while, then moved on to a thirty-five-foot Contender, and now I have a thirty-six-foot Contender. So, yeah, it's funny, I have an open center console with triple Mercury Verado 350s on it. It's a rocketship. My wife's like, 'Can't we get a boat with a cabin or something like that?' You know, as we get older, comfort is important, but I have a twenty-one-year-old son who's like, 'No way, man, we're tournament fishermen, Dad!' I love the boat, I love going fast, but there's something about air conditioning that really comes in handy when you're in the Bahamas yellowtail fishing."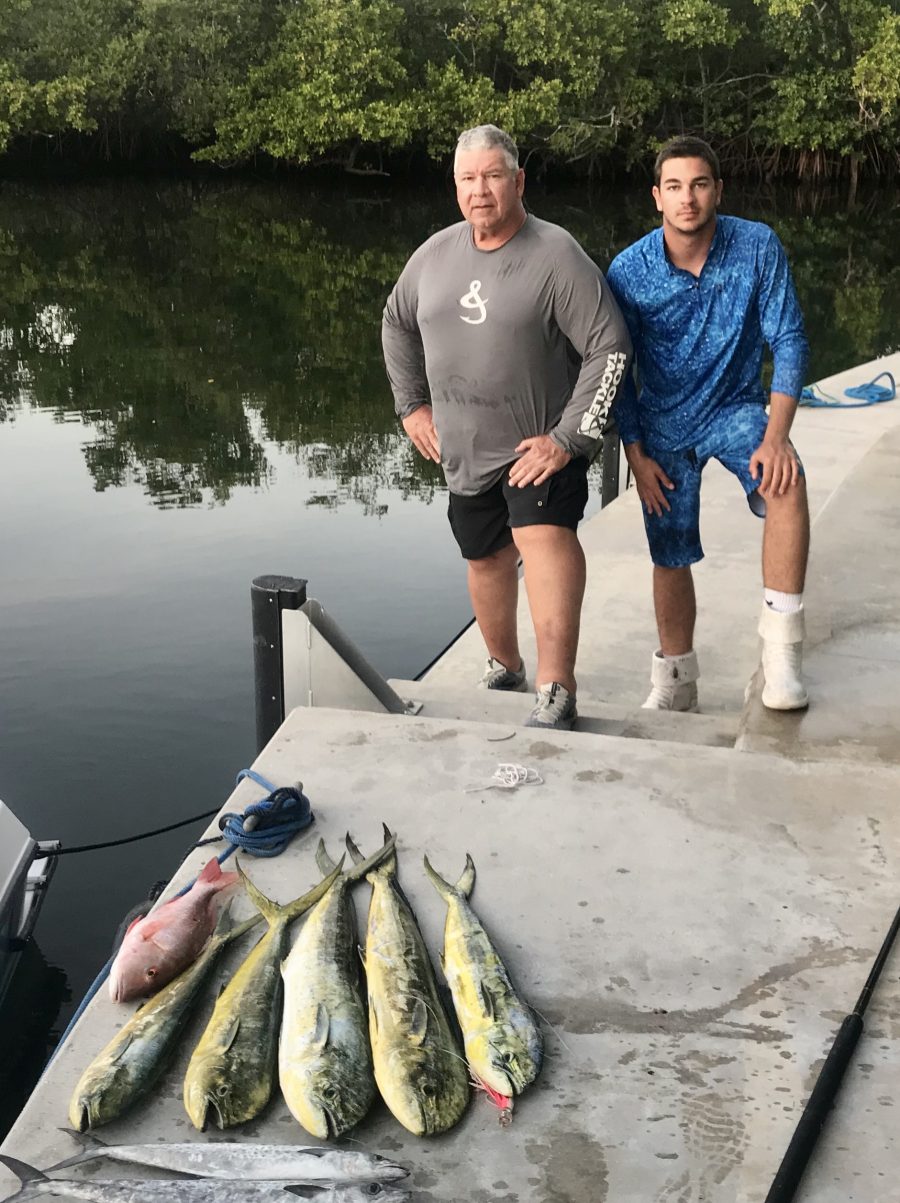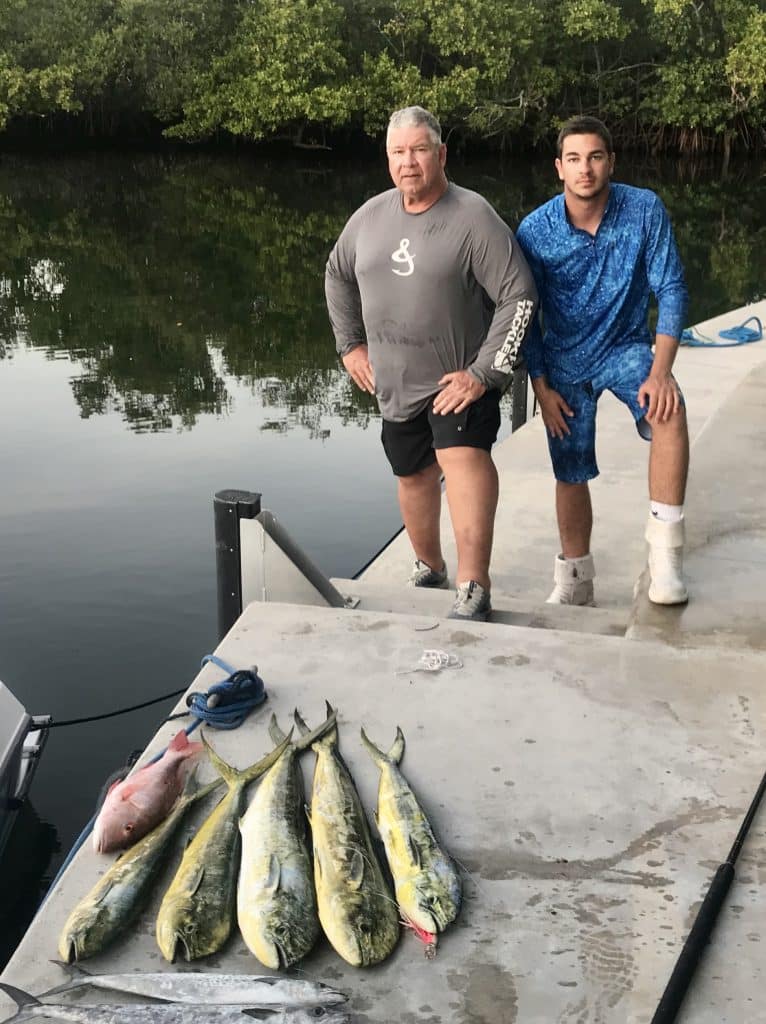 Speaking of which, aside from going out to dinner, fishing is what Castronovo really looks forward to on the weekends. "When the weather's good, what I'll do is say, 'Okay, it's March or April and the blackfin tuna are in, so our goal is to go out and catch a blackfin tuna. We do all the things we need to do to catch a blackfin tuna. Whether we kite fish or go to a certain depth, we fish with mono leader. We do those things, but we're also trying to catch whatever else is swimming by at the same time. We might be out trying to catch blackfin tuna, but catch a sailfish or a nice mahi mahi. That's a nice bonus."
As for his favorite fish to eat, Castronovo says, "Locally, to me, there's nothing like grouper. A grouper sandwich is my favorite thing in the world, but then again, if someone said have a swordfish steak or a piece of grilled wahoo, it's really hard to argue those, but man, if I had to pick one on a deserted island, I'm going grouper." He recalls a trip where the highlight was the delicacy of eating fish right from the catch.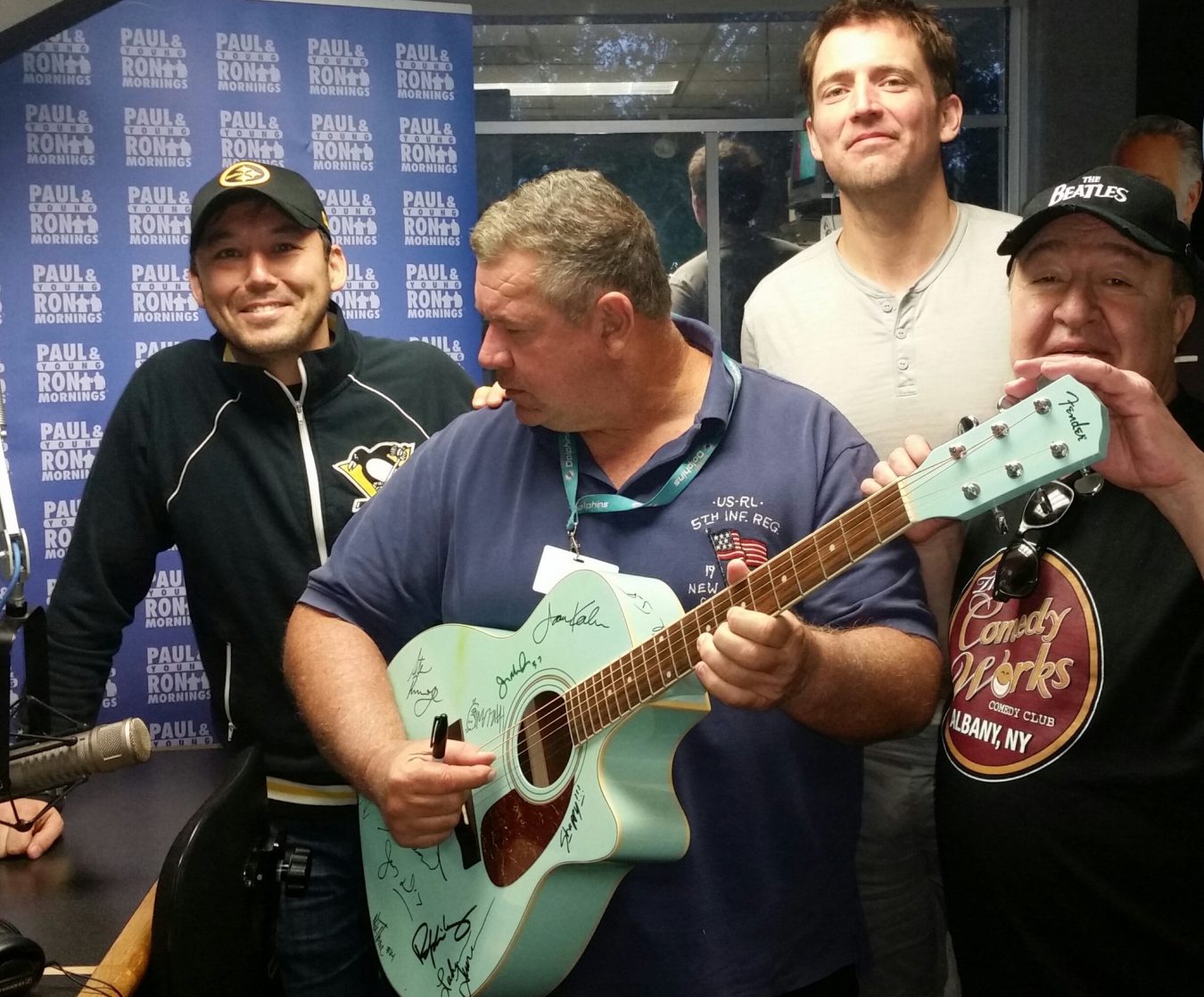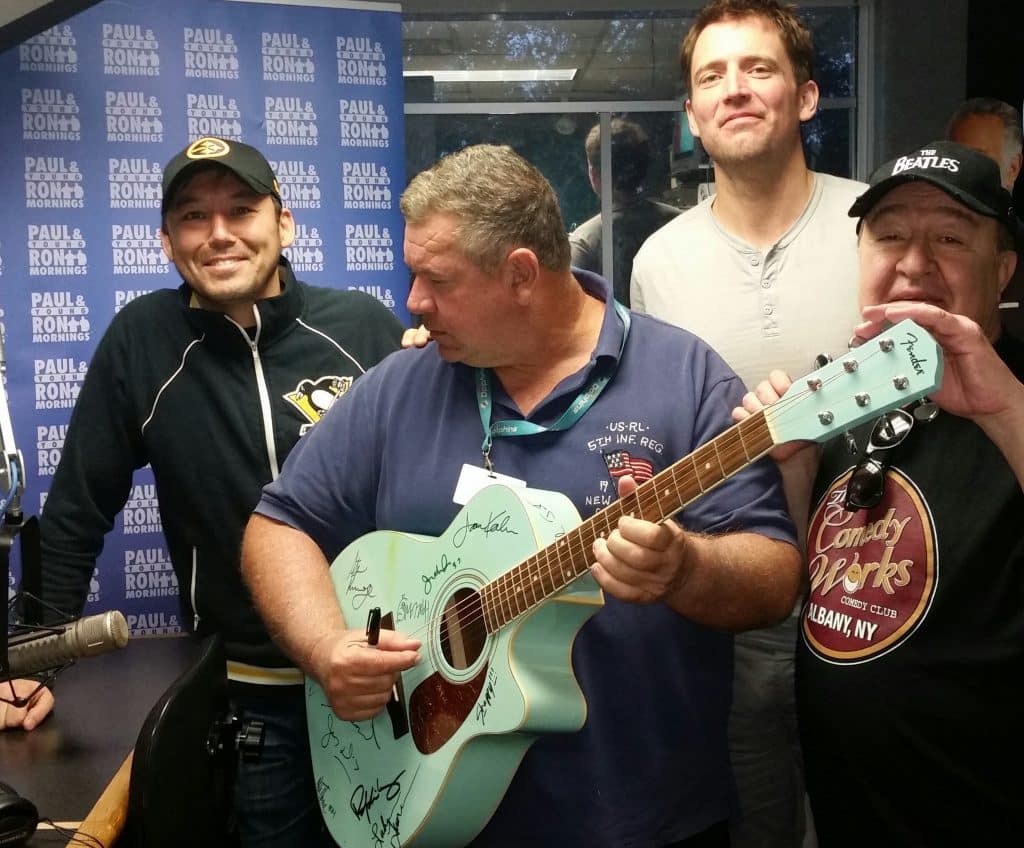 "My wife and I, when we were dating, were on a cruise, and we ended up down in Barbados," he says. "We met another couple on board and decided to charter a fishing boat. It was really, really rough and I said to the captain, 'Look man, everybody's miserable. Can we go somewhere where it's calm, like the lee side of the island?' He said yeah, but the fishing's not as good over there. Well, it's really rough and we're not catching anything here, and as soon as we got to the lee side of the island, we caught a wahoo. We went nuts. The captain said, 'Hey, would you guys like to eat the wahoo for lunch?' Yeah! So he pulled over to a beach and moored the boat in five feet of water. We swam to the beach and the captain and mate cooked the wahoo and brought us pina coladas on the shore. I thought to myself, 'Okay, this is as good as it gets. Eating a piece of fresh wahoo in Barbados on a beach with my soon-to-be wife? Yeah, that's a good day."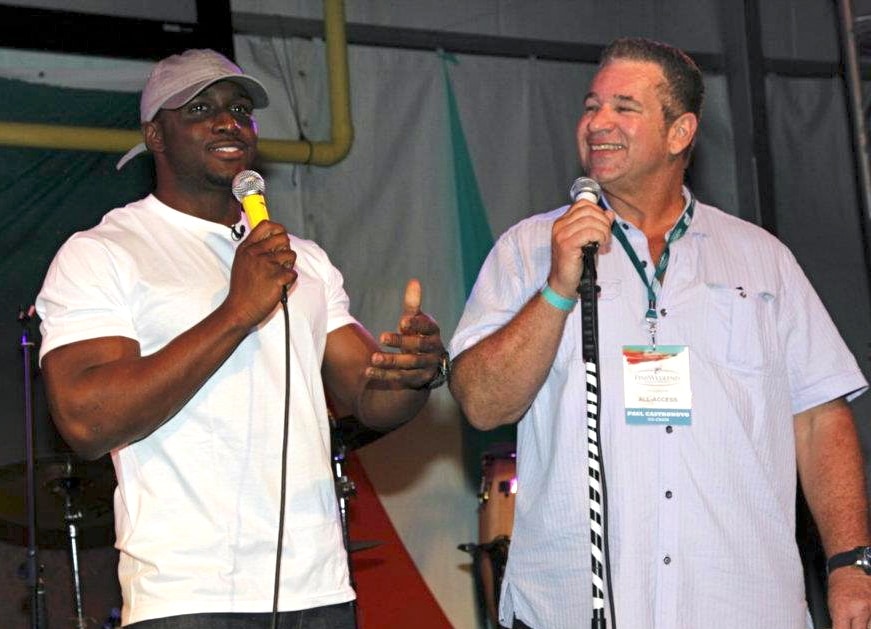 Barbados isn't the only place beyond the Florida fishing grounds that draws his passion. In fact, it was a conversation with legendary artist and marine biologist Guy Harvey that lead him to his most favorite place. Castronovo serves on the board of directors for the Guy Harvey Ocean Foundation, and one day over cocktails, he asked Harvey where his favorite spot was. "He said, without question, it's the Tropic Star Lodge in Panama," says Castronovo. "I've always heard great things, and if you watch any of the fishing shows, that place always comes up on everybody's bucket list as where to fish. About fifteen years ago, Guy said, 'Hey, we're taking a crew down there, why don't you join us?' So I went, and the first fish I caught and released was a four hundred-fifty-pound black marlin. I was hooked. …You're a hundred miles from the nearest road, so you fly into Panama City. They've been doing this since the fifties at this place, so they got it down to a science. All the boats are Bertram moppies. They do everything. They're in the middle of the jungle, but there's an airstrip and once a week, the fuel supply boat comes in. They're constantly reworking the boats, painting the boats, they even build their own furniture. So you fly into Panama City, you get a nice meal, and they pick you up the next morning, take you to the hangar and fly you into the Darien Jungle where the Tropic Star Lodge is on Pinas Bay. It's an amazing bay because it's really close to the famed Zane Grey Reef where so many world records have been caught. Within minutes, you're fishing, and you know, it's funny, the first time I went, they go, 'We gotta catch bait.' Well down here when we go catch bait, it's ballyhoo, goggle eye, and we were fishing with ten-pound tunas and bonitas as bait! Someone said it's like fishing in Jurassic Park. It's really neat.
"Then you come back to the dock," he continues. "All the boats come back at the same time, three o'clock in the afternoon, unless someone's hooked up to a marlin. They meet you with cocktails and fresh mahi mahi fingers and they're like, 'Okay, guys, everybody's going to meet up at the pool,' so you meet up at the pool and tell fish stories and smoke cigars and have cocktails and hors d'oeuvres, then you go to dinner, more stories, but by eight-thirty, nine o'clock, you're done. The next morning, they knock on your door at five-thirty with coffee, breakfast, and you're on the boat by seven-thirty to do it again. It's quite the experience."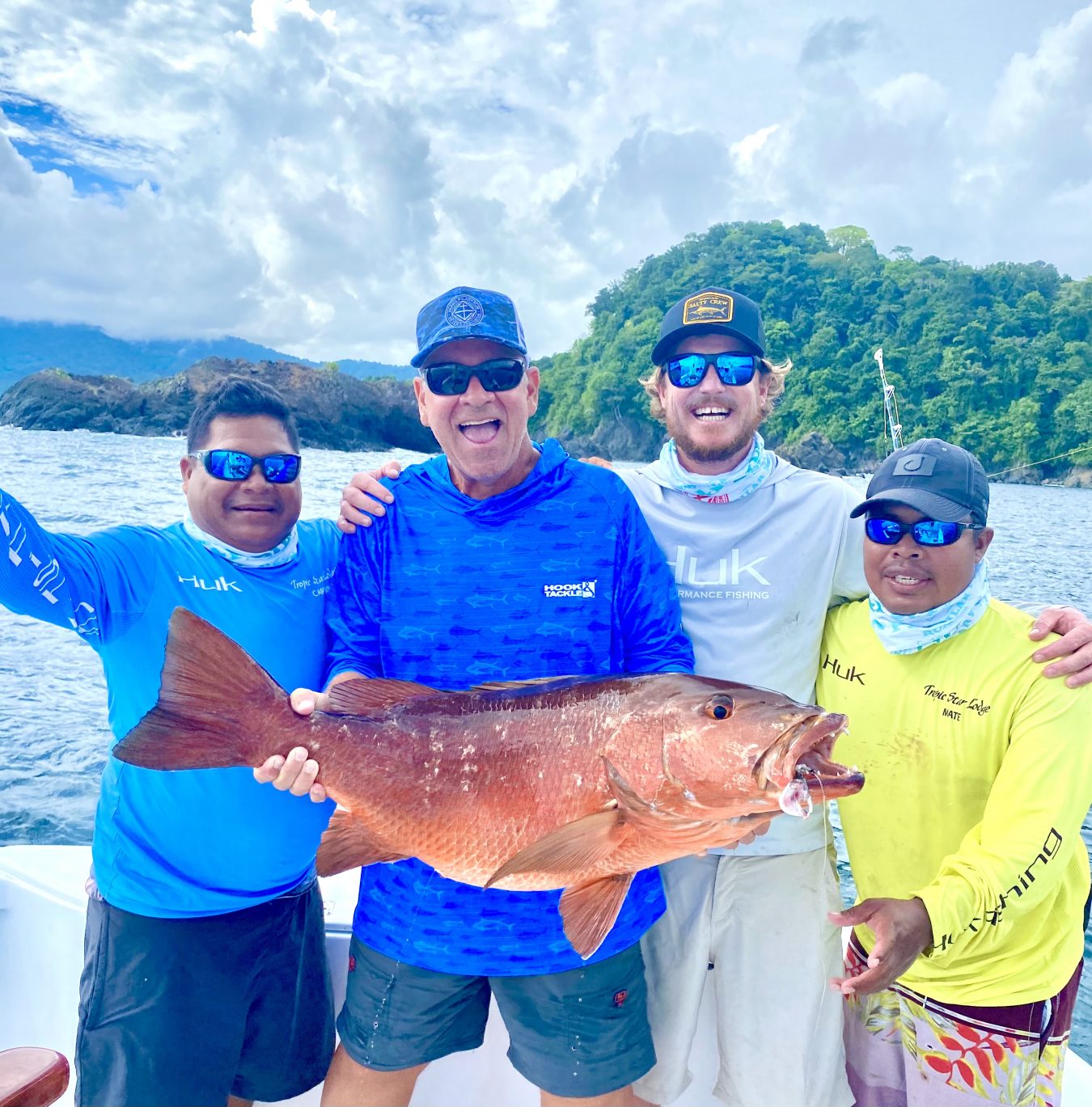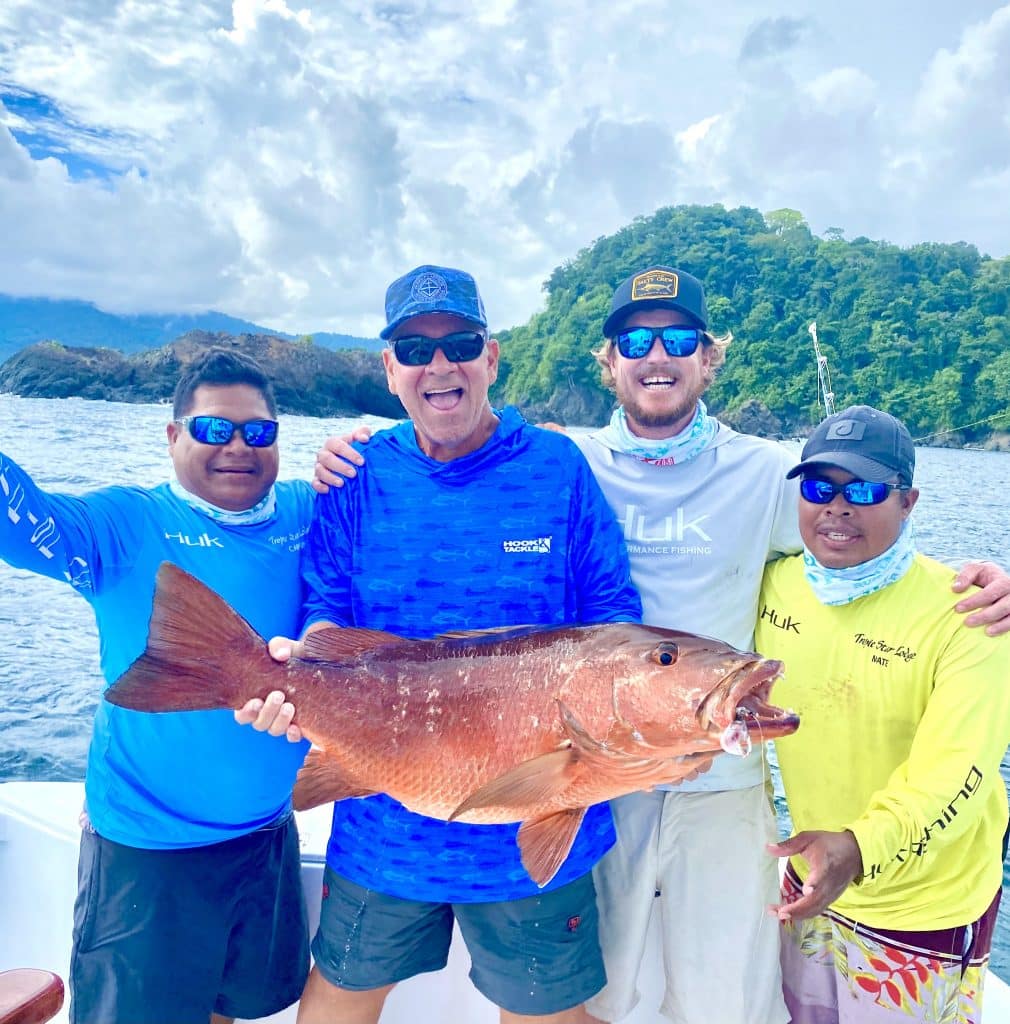 Castronovo recently spent a week at the Tropic Star Lodge to celebrate his son's 21st birthday. The pics on his Facebook page tell the story. He spends every chance he can out fishing, which is difficult with his time on the radio and, more importantly, his volunteer work. He's active with the Guy Harvey Ocean Foundation, chairman of the Miami Dolphins Fishing Tournament that benefits the Dolphins Foundation, helps with the Dolphins Challenge Cancer bike ride, and raises funds and awareness to battle hunger. "While I have pet charities, I really do believe in feeding people here in South Florida," he says. Through the years, Castronovo has raised the equivalent of 20 million pounds of food for Feeding South Florida through events such as his annual Meatballs & Martinis extravaganza with Anthony Bruno and his radio show's annual holiday food drive. As for other charity participation, one that is close to his and his family's heart is cancer. "My wife's a cancer survivor," he adds, "so that's always a big deal."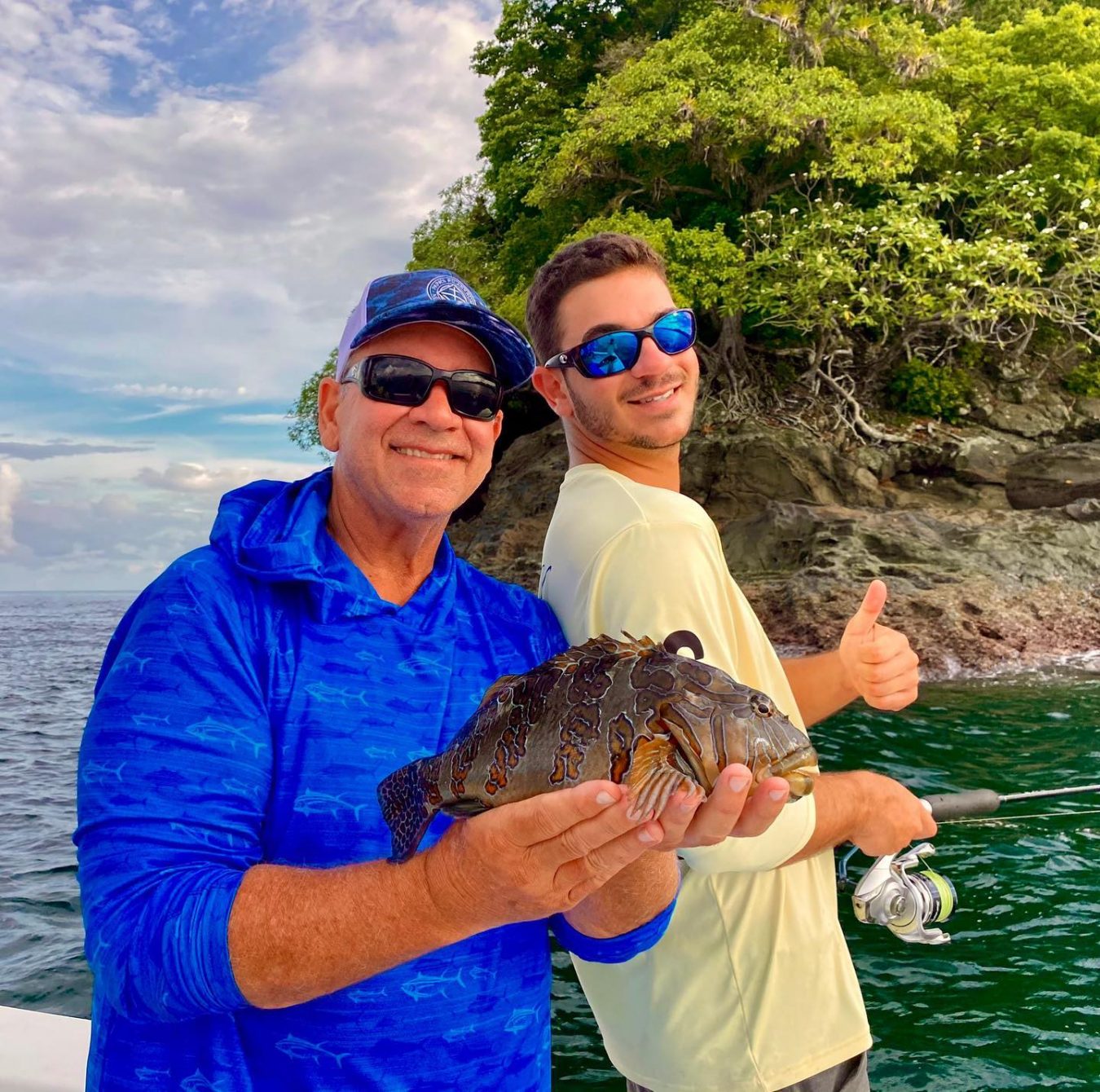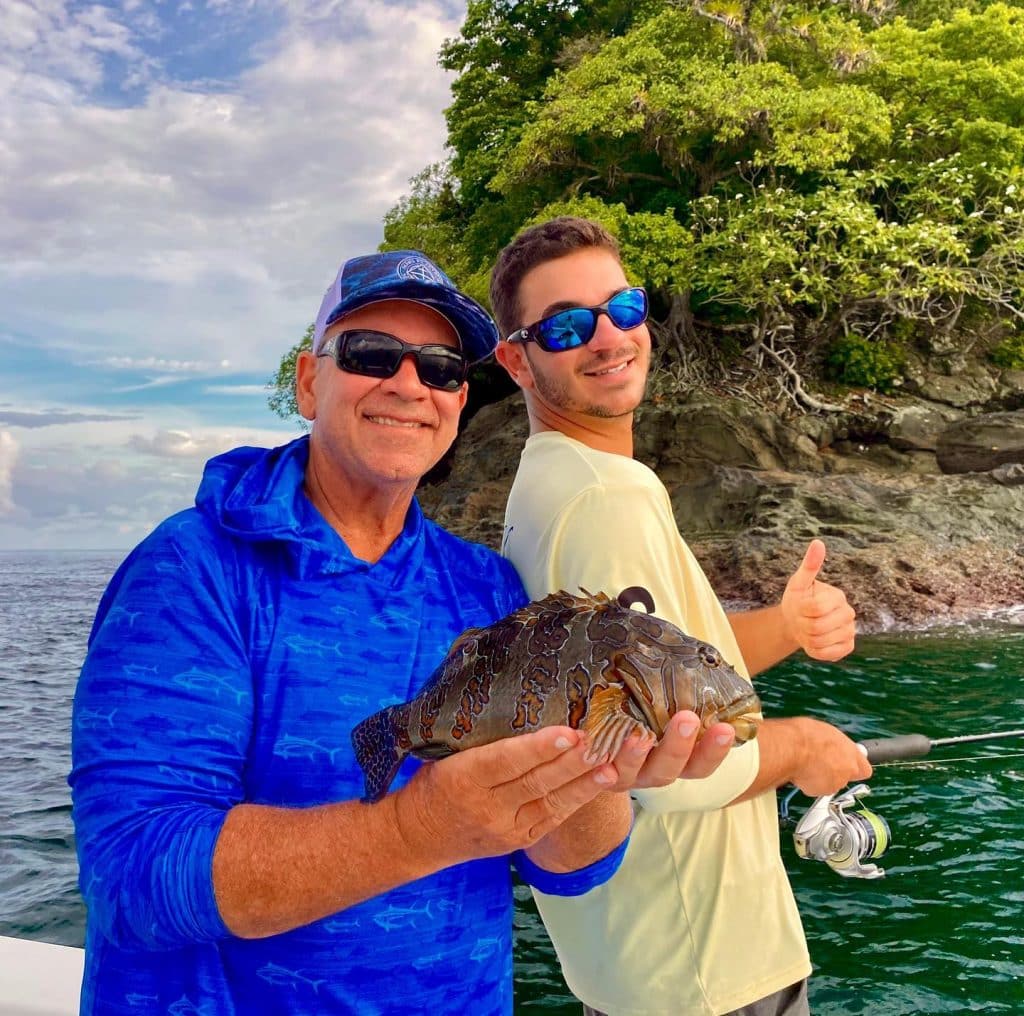 He works hard and is the quintessential entertainer. With the show, his hand in the restaurant business with Tacocraft, and dabbling with wine (look for Castronovo Vineyards), it's no wonder that when he wants to get away, heading out for a little fishing is good relaxation therapy. On his boat Hectic Daze V, he's learned a few things. "I've always heard this, and it's very true because a lot of times my friends will go out and don't catch anything, and they say, 'Ten percent of the fishermen catch 90 percent of the fish.' If you were thinking about learning how or beginning a journey into saltwater fishing, charter a captain," he advises. "Go out and fish with them. Then you'll get the experience because if you try to do it on your own, a lot of you will get frustrated. Read the magazines, look at the videos, watch the fishing shows, learn as much as you can. I've been fishing since I was eleven years old, and I learn something new every day. My son has far surpassed me and everything I've known about it, but one thing I tell him, 'Use fishing as a hobby, not as a career…unless you're George Poveromo and host a TV fishing show." As he said, it's his hobby, his relaxation from the stresses of everyday life, but one bit of advice he gives to all anglers is this: "I'm really good at fishing if I'm fishing where the fish are. That's the key, fish where the fish are!"