Host A Summer Boat Party
Enjoy this menu whenever you have a gathering for 6-8.
Summer Sundays are a great time for hosting an onboard party. Some of my fondest memories are from hosting small parties when we had our trawler in Coconut Grove, Florida. One meal stands out in my memory. I slow-cooked a pork shoulder in a disposable aluminum pan in our galley oven, made a spicy chimichurri sauce, and a sharp, tasty cabbage slaw. I served the pork with slider rolls and fresh tortillas while we enjoyed our company in the main salon of the boat. Guests brought appetizers, rice and beans, and beer and wine. The beautiful weather, the food, and the company certainly were memorable! Here's how you can enjoy these same meal options for your summer boat party.
Cuban pork (Lechon Asado)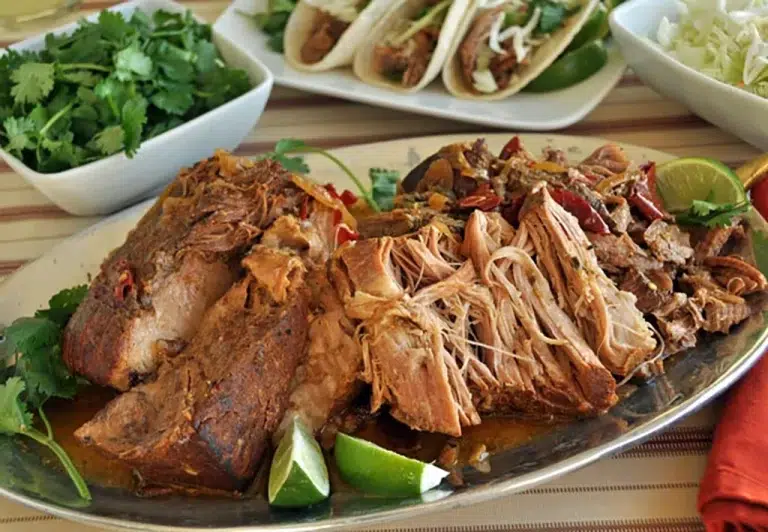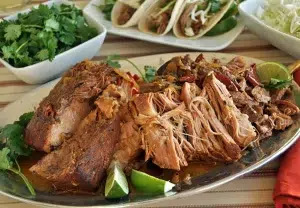 1 pork shoulder (ideally bone-in with some fat), about 4-5 lbs.

1½ cups store-bought Mojo Marinade (or recipe below)
12-16 small tortillas or slider rolls (or both)
Mojo Marinade
8-10 cloves garlic, chopped
1 large onion, sliced
1 cup orange juice
½ cup lime juice
1 tsp. oregano
1 tsp. ground cumin
2 tsp. salt
1 tsp. pepper
Mix all ingredients well. 
Place pork in mojo marinade in the fridge for at least 2 hours or, ideally, for 24 hours. To cook, place pork in roasting pan or foil pan with the mojo marinade. Set oven to 350 degrees Fahrenheit and roast (covered tightly in foil) for 1 hour, then reduce oven temperature to 300 degrees Fahrenheit and cook for two more hours. Uncover; cook at 325 degrees Fahrenheit for the last hour to brown the top.*
Let the pork rest for 10 minutes, and strain pan juices. Pour half of pan juices over pork, then slice or shred pork. Serve with the remaining juices and chimichurri sauce on the side, along with slider rolls or tortillas, rice and beans, and slaw.
*Grill or Stovetop
Grill: Use indirect heat (light front and rear burners only) in a covered grill.
Stovetop: Place the pork shoulder and mojo marinade in a large Dutch oven or a covered pan. Bring to a boil, then set heat to low, cover, and cook until pork reaches 185-190 degrees Fahrenheit or until fork tender. Add more marinade if liquid is below one inch at the bottom of the pan.
Chimichurri
4 cloves garlic, chopped
2 Tbsp. onion, chopped
2 cups parsley, chopped
¼ cup cilantro, chopped (optional)
¼ cup oregano leaves, or 1 tsp. dried 
2 Tbsp. lime juice
2 Tbsp. vinegar
½ cup oil
¼ tsp. salt
¼ tsp. red pepper flakes, crushed
Combine all ingredients by hand or in a blender or food processor. Serve as a sauce with pork.
Sweet and Sour Slaw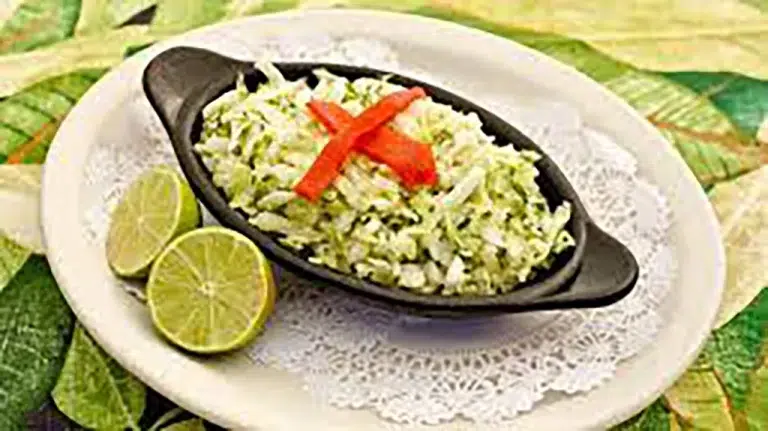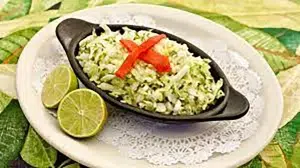 ⅔ cup cider vinegar
6 Tbsp. sugar 
2 tsp. salt 
1 tsp. pepper
1 medium head cabbage, sliced thin
Mix first 4 ingredients and add to cabbage. Serve cold.
Cuban Black Beans and Rice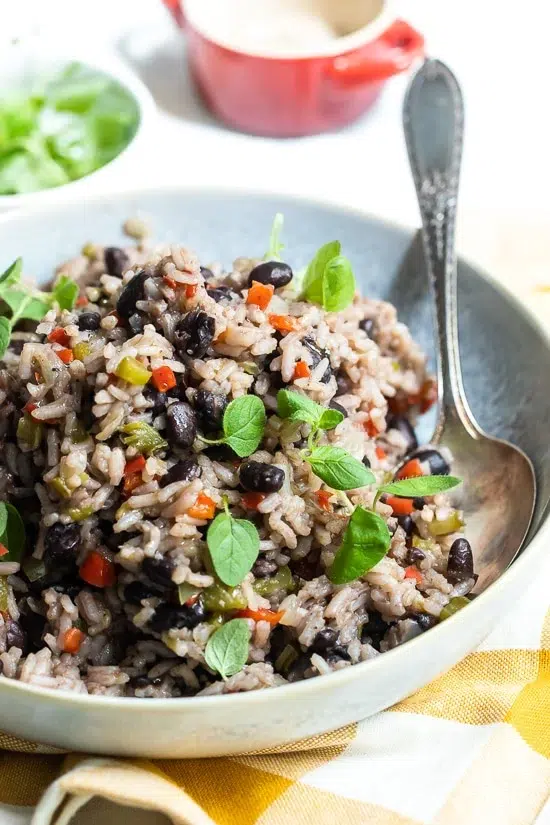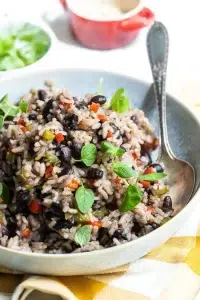 1 cup each diced onion and diced sweet pepper
2 cloves garlic, chopped
2 Tbsp. oil
2 Tbsp. tomato paste
2 cups cooked black beans
3 tsp. ground cumin
1 tsp. dried oregano
3 Tbsp. vinegar
1 cup chicken stock
2 cups cooked rice
2 tsp. salt
½ tsp. pepper
¼ cup parsley or cilantro, chopped
Sauté onion, pepper, and garlic in oil for 5 minutes. Add tomato paste, black beans, cumin, oregano, vinegar, chicken stock, rice, salt, and pepper, and cook on medium-low for 5 more minutes. Garnish with parsley or cilantro.
-by Lori Ross