The Fort Lauderdale International Boat Show is always an incredible time. You'll find everything there–superyachts to tenders; electronics to décor; fuel injectors to galley supplies; FLIBS is a completely different experience than any other show.
Photos cannot always do the event justice. But we'll do our best to try. Here's the Best of FLIBS. Enjoy!
First Stop: Formula One 
The stern of this boat boasts ample space on the swim platform for water activities.
Crisscross, oh my gosh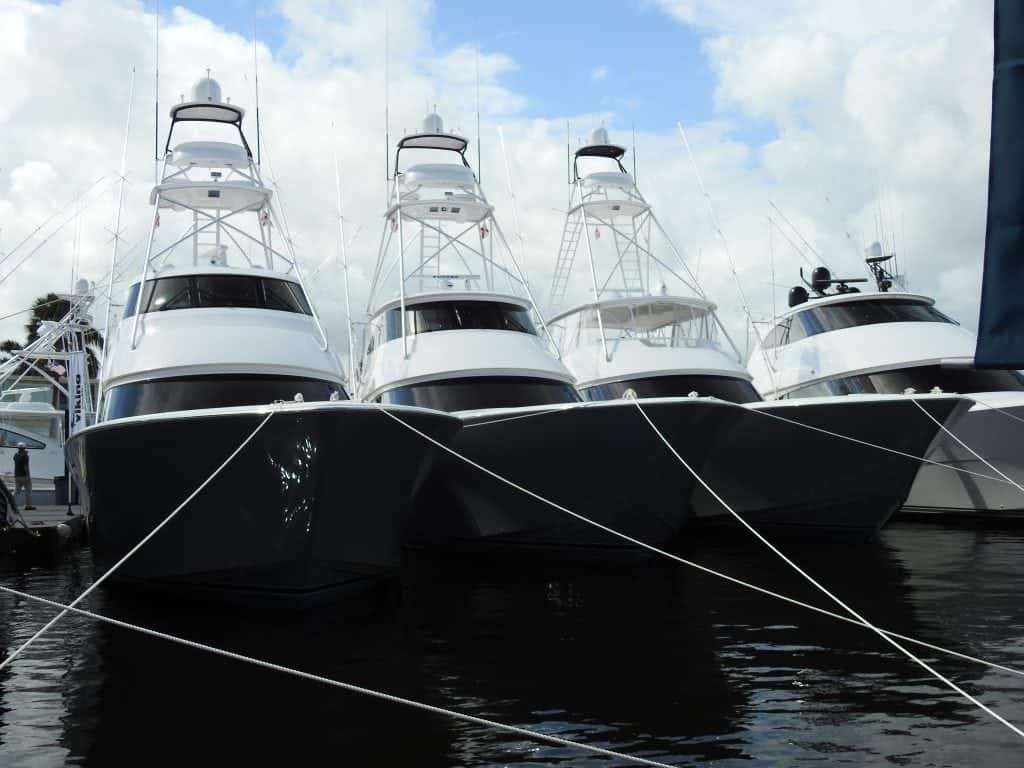 This Sportfish trio stays tight to the dock with crisscrossed lines.
Megayachts, Mega Swim Platforms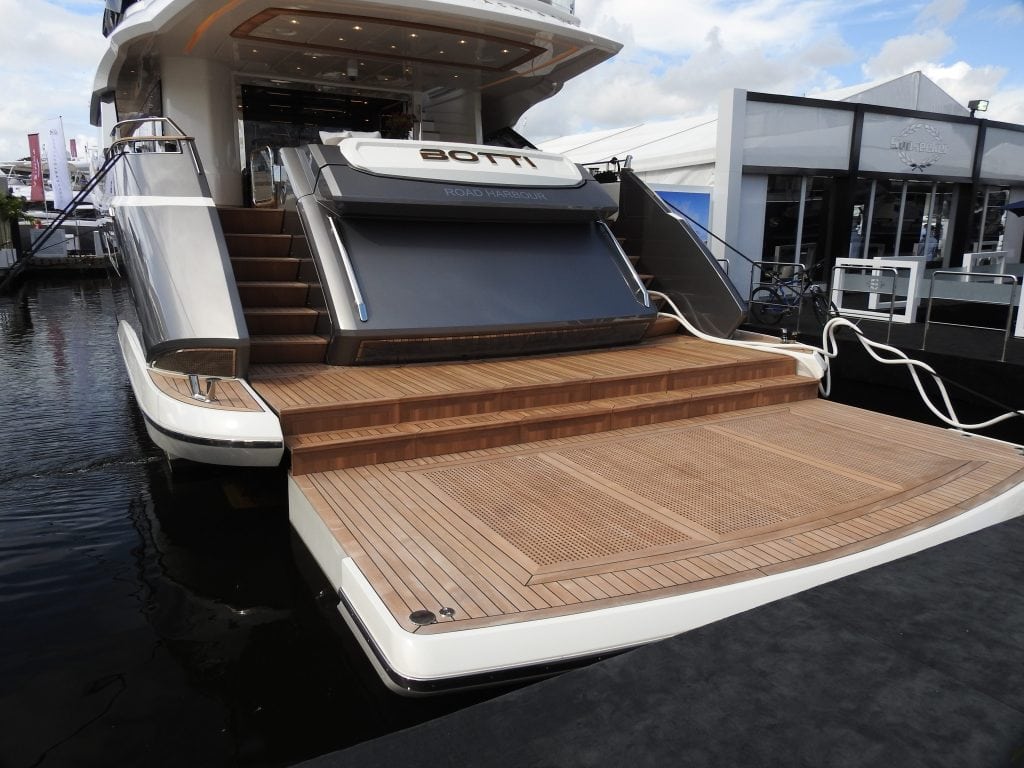 Here's a neat trick: push a button, get an enormous swim platform.
I spy with my little eye…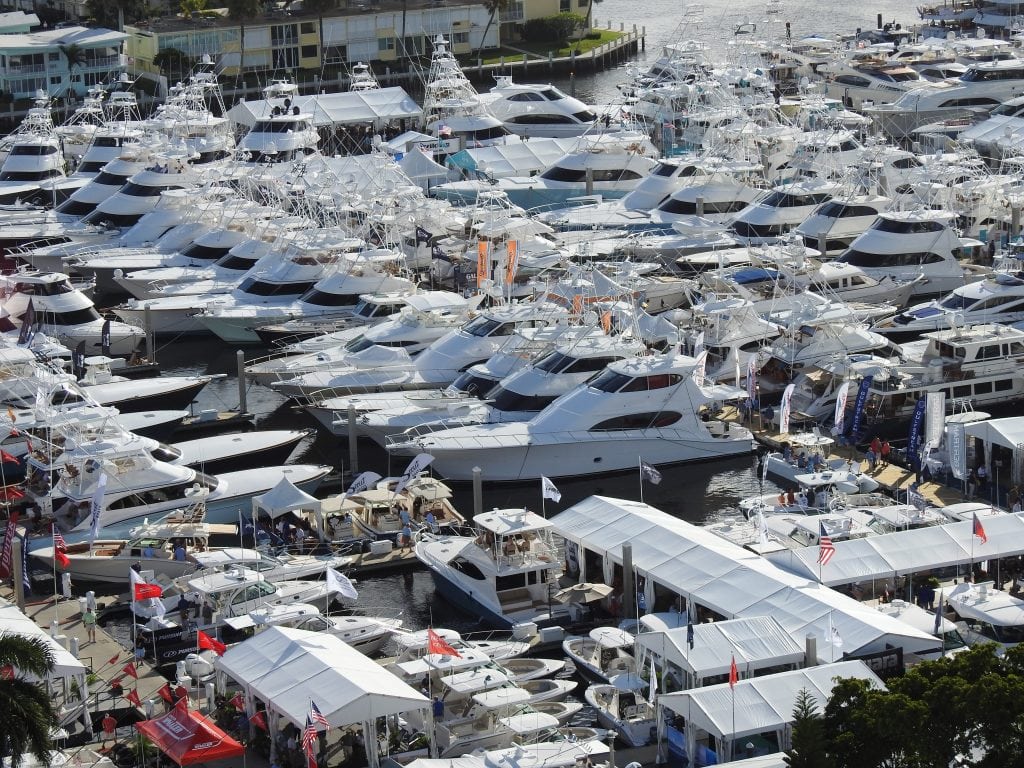 This section of boats explains why Fort Lauderdale is the Yachting Capital of the World.
Tender Storage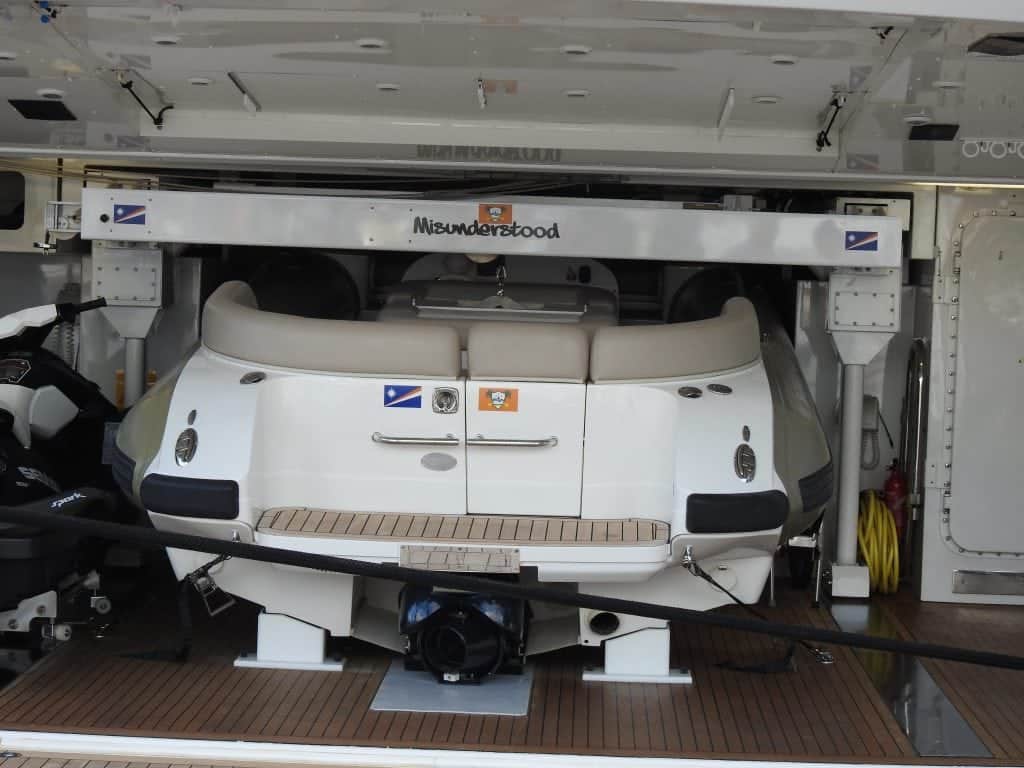 It's just my boat's boat.
Boat Shows: not just for boats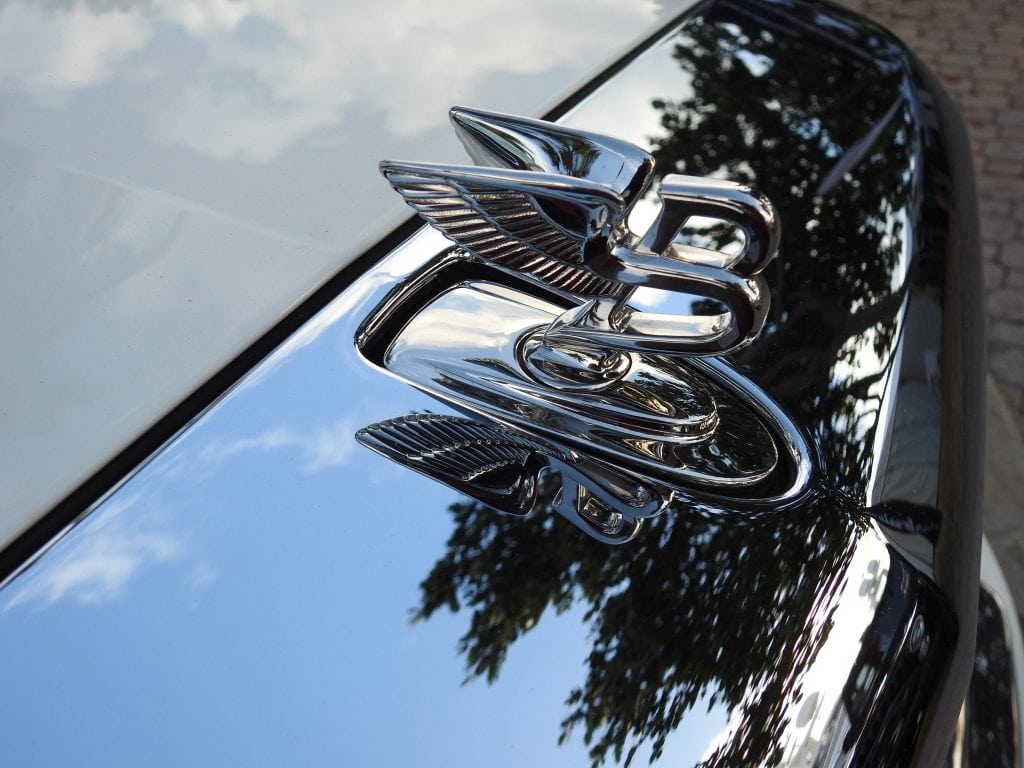 Lions, Jaguars, Lamborghinis, oh my!
More is More
If the yachts weren't enough for you.
Another day, another $256,445.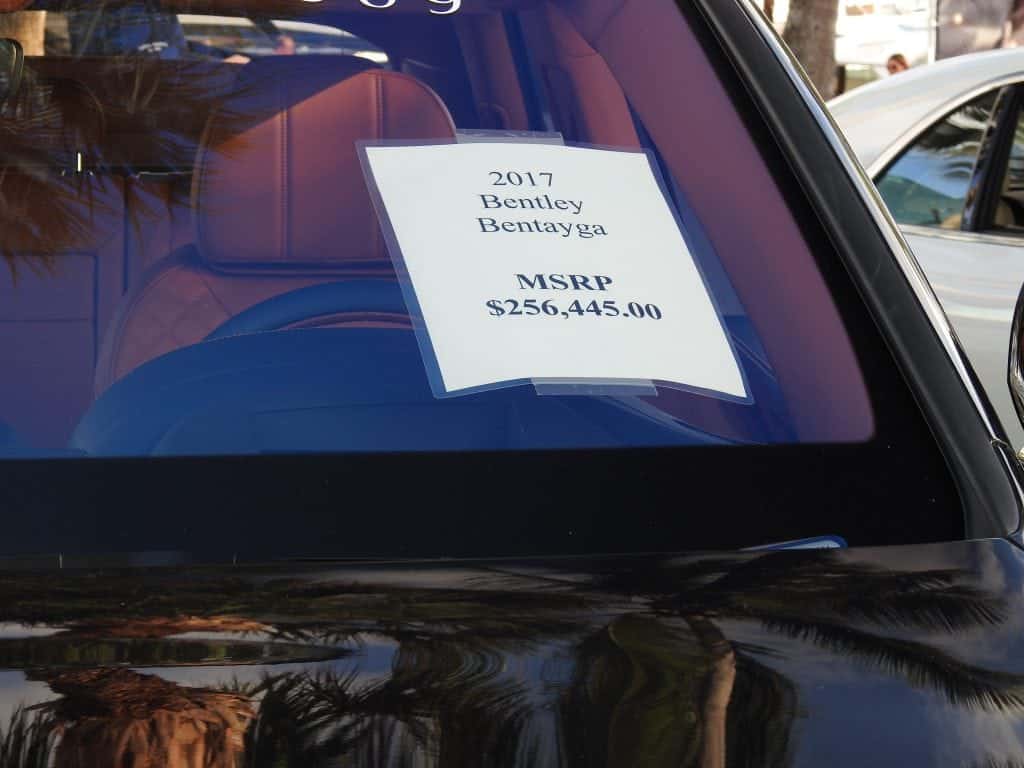 This Bentley Bentayga is a pricey beauty.
SB&Y interviews Pershing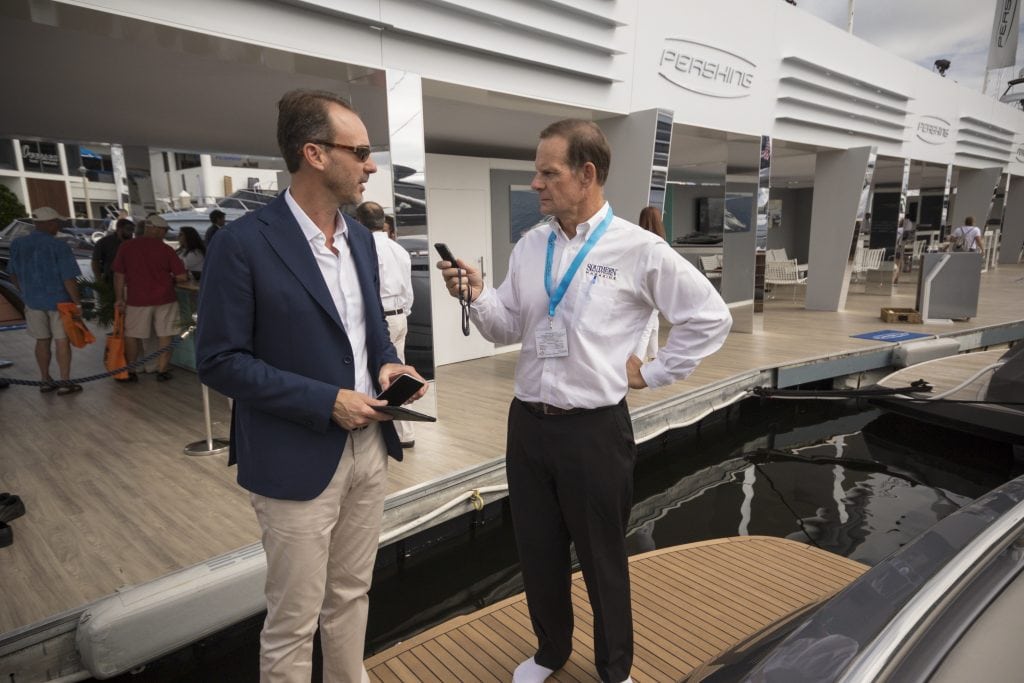 Southern Boating's writer Doug Thompson conducts an interview.
It's a Luau Party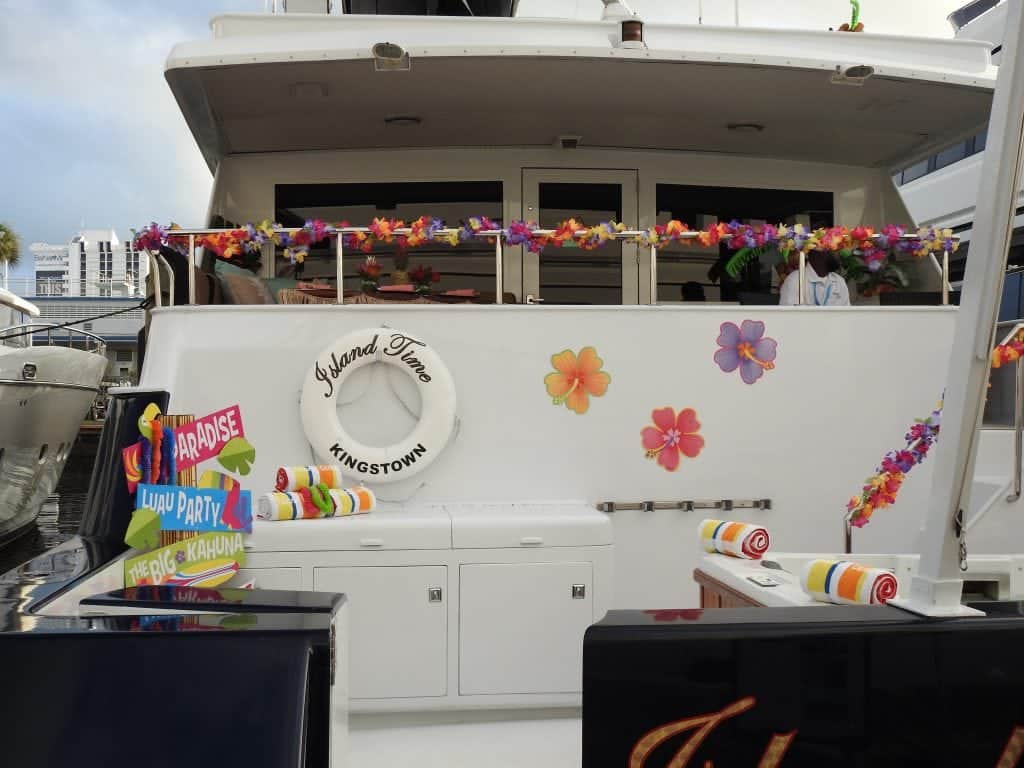 Some boats really get into the festivities!
Big and Beautiful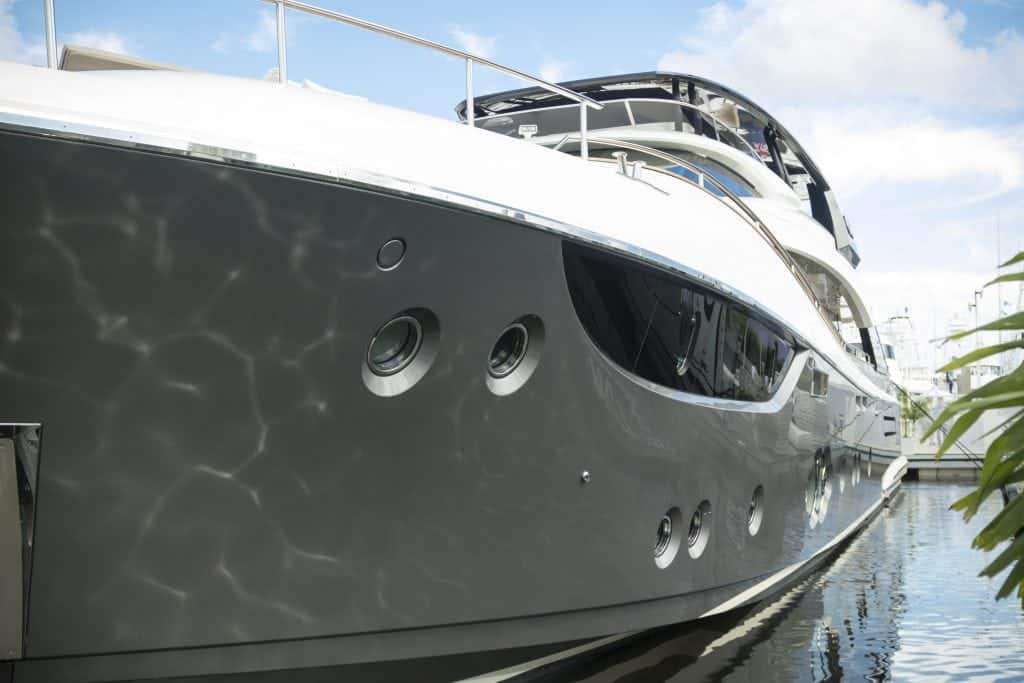 Stunning from all angles.
Members of the media enjoy the show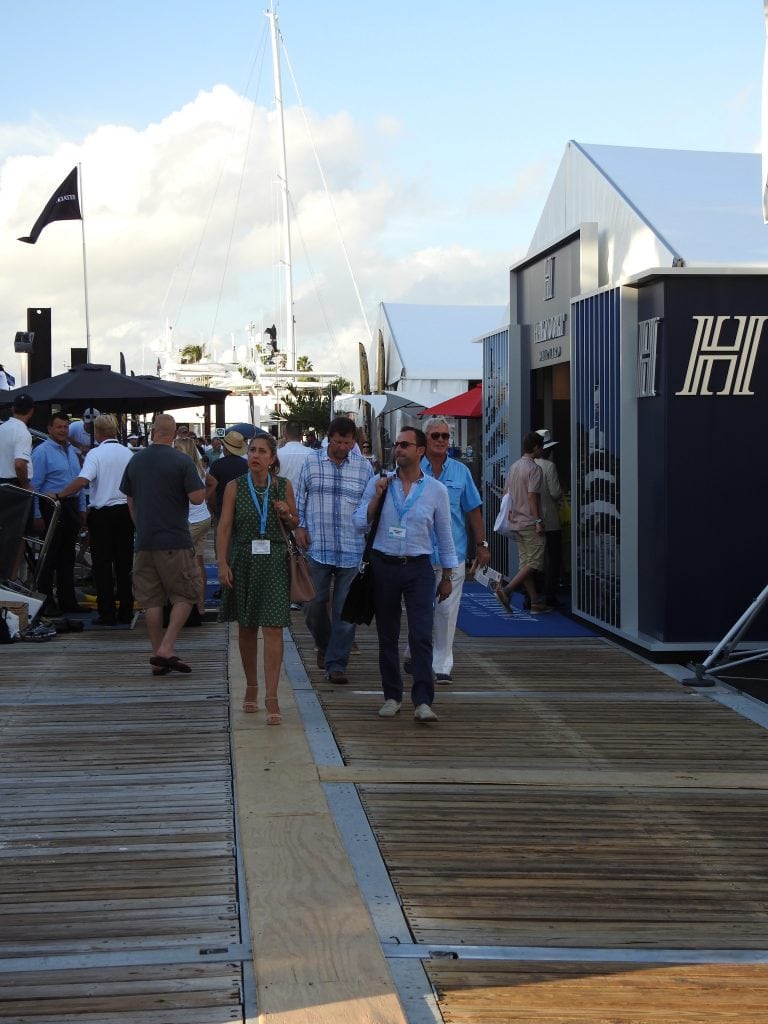 Members of the media walk the docks and see the sites.
 Home gyms, I mean… yacht gyms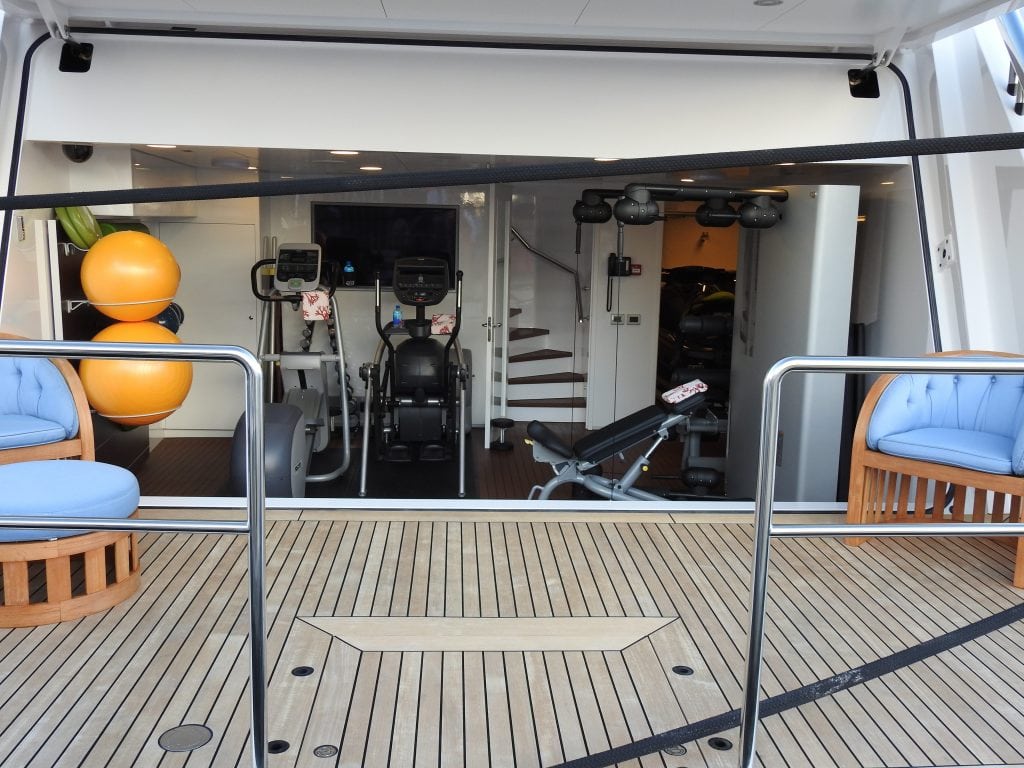 I guess there's no excuse for not working out on board.
It's On My Radar
You're coming in loud and clear.
Exhibitors Walk the Show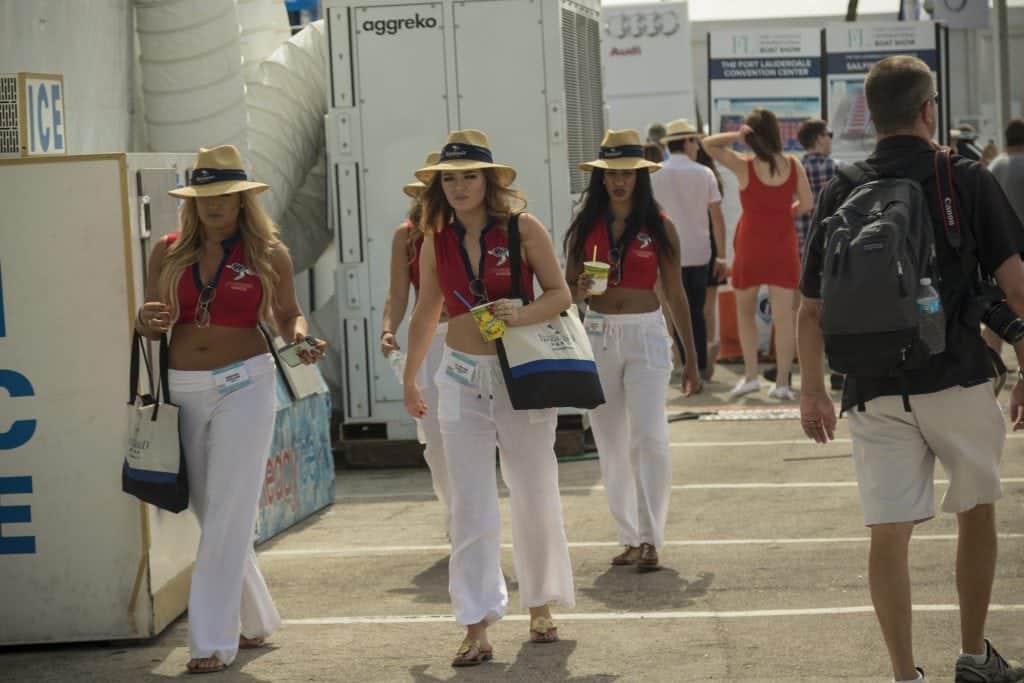 Exhibitors get a much needed break with some frozen lemonade.
An Engineering Marvel

Miles of additional floating docks make this many boats possible.
The Super-est of Superyachts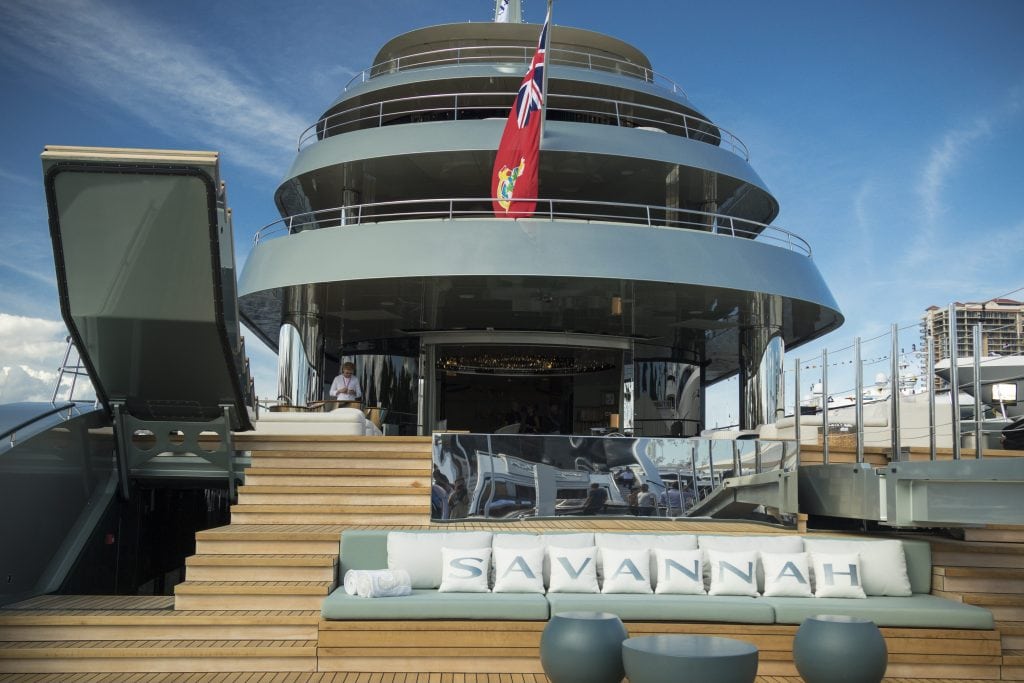 At 273 feet, the M/Y Savannah was the largest at the show.
More is More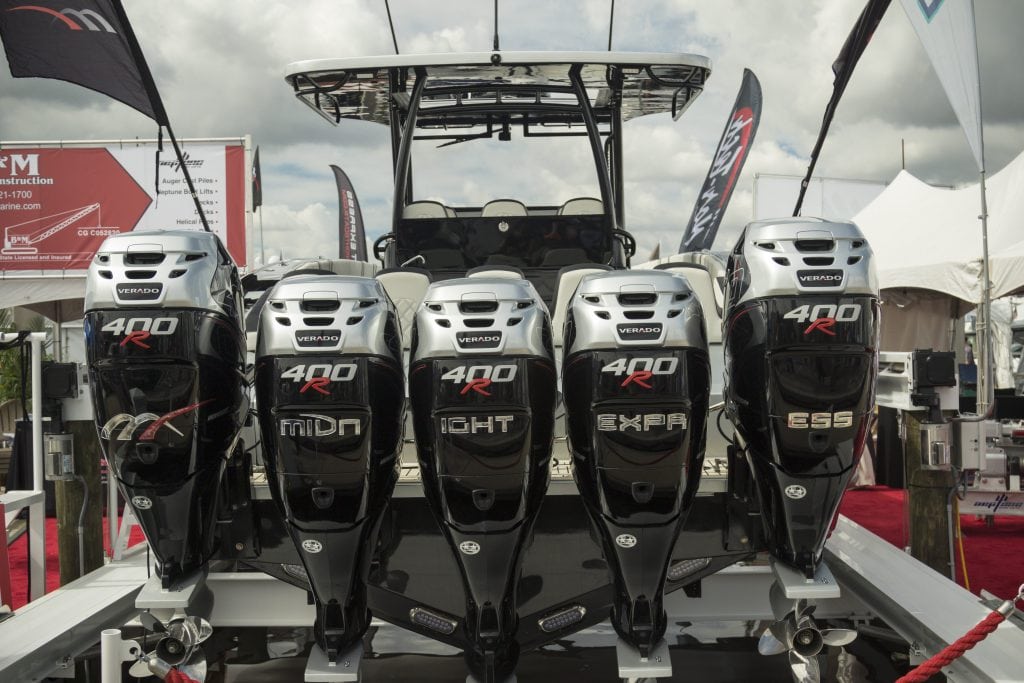 This center console boasts FIVE, yes FIVE, outboards.
Coming in for a Landing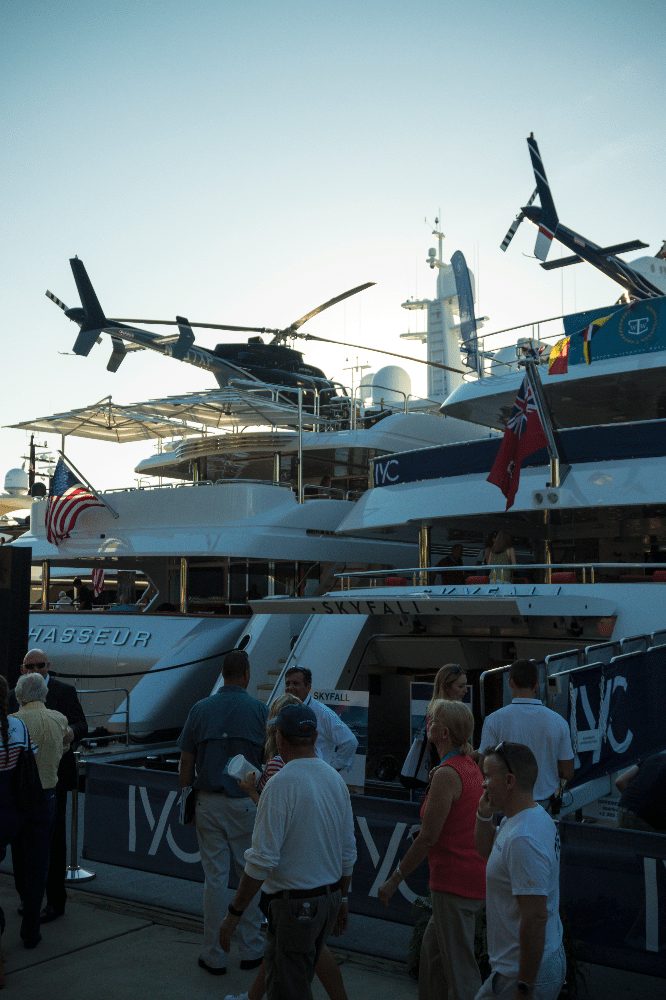 Panorama

Boats, beaches, city, and sky: The Fort Lauderdale International Boat Show.