Swapping a Sterndrive for an Outboard
Older boats are getting a new life as outboard repowers soar.
When the sterndrive engine, aka inboard/outboard (I/O), gave out on Kevin Peterson's Chaparral, he was faced with either buying a new boat or replacing the I/O engine. Neither option was appealing, but Peterson didn't want to spend the summer in Florida without a boat. Some may not know a Sterndrive to Outboard conversion may be their answer, but here was Peterson's experience.
"Finding a mechanic willing to work on an older (sterndrive) was getting harder and harder," says Peterson. "I had no problem finding shops in the St. Petersburg area that serviced outboards, so I took that as a sign."
After shopping for new and used boats, Peterson decided to stick with his decade-old runabout after a friend told him to repower with an outboard. Peterson spent nearly $23,000 on the outboard conversion, but the improved performance, additional cockpit room, and five-year outboard warranty has been priceless.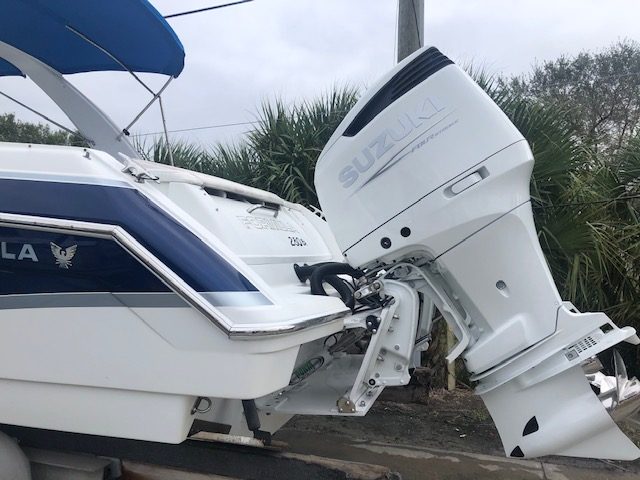 Cost Effective
As the price for new and used boats continues to climb, more boaters are opting for the repower market because of the substantial savings. Outboard sales have grown for nine straight years, and 2020 was the highest in two decades which came at the expense of the inboard market, according to the National Marine Manufacturers Association.  
"The I/O stuff has become very rare from the low volume, and the prices have gone up sharply," says Adib Mastry, a propulsion engineer with Mastry Engine Center in Clearwater, Florida. "Even if they were going to repower that boat with another sterndrive, it's still economically better to go to an outboard."
With 13 Suzuki Repower Centers around Florida, Mastry has done its share of converting sterndrives to outboards. Mastry points out that the best candidates for repowers are hulls built after 2004 because of the higher quality.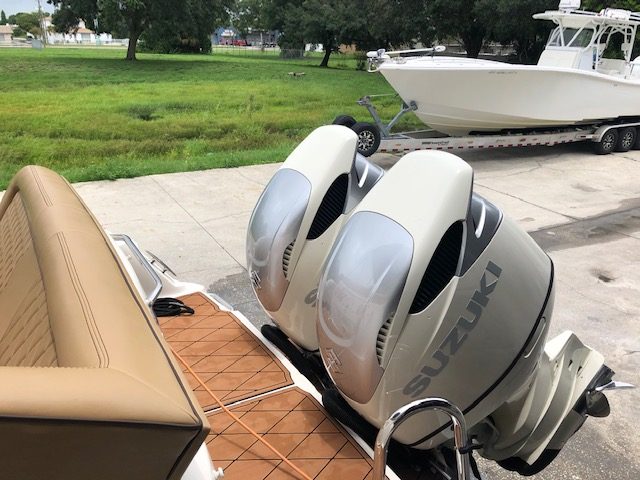 "You're not having to replace a fuel tank, and the boats have fiberglass floors, not wood floors that were just carpeted or glassed over," he says.
John Tomlinson, an owner in TNT Custom Marine, a full-service, high-performance shop in Miami, takes a more cautious approach about converting a sterndrive to outboard. Tomlinson says his shop has only done a few repowers over the years because it can be too time and labor intensive. His biggest concern is the fuel tanks, especially when a boat hits the 20-year mark.
"If water gets down in the foam, and its saltwater, it could have sat down there for years and years," he says. "You've got to change the fuel tanks on one of those boats, so the console comes out, the floor gets cut out, and they're big, big jobs."
The shop should inspect the stringers and transom for signs of rot, fixing any problems before starting the repower. Surprisingly, most retrofits don't require fiberglass work to fill the holes on the transom. Mastry provides a bracket that not only seals the former outdrive's cut through the transom, but also provides a place for the outboard's rigging to run. Aluminum supports are bolted from the new bracket on the transom to the old motor mounts for more strength.
The engine compartment is typically turned into stowage, but some customers will enlarge the cockpit. In that case, Mastry has contracts with companies that do the interior work. The repower work usually includes the new outboard, rigging for the throttle and shifter, and updating the gauges and electronics.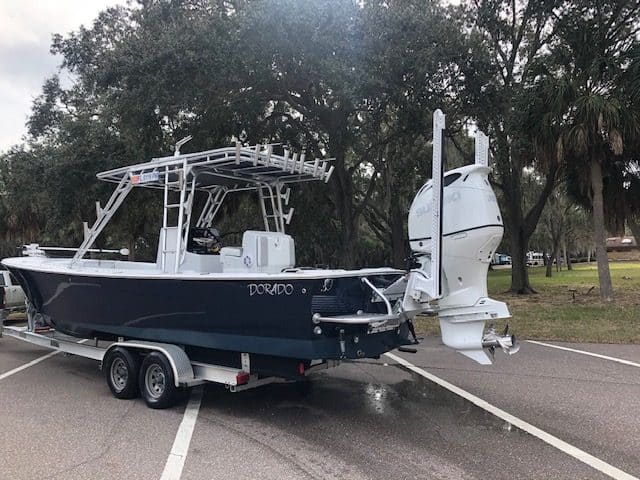 Value
When it comes to changing the sterndrive for an outboard, it's not always an even horsepower swap. Boaters can go with a lower horsepower because of the weight savings compared to a sterndrive. Mastry recently repowered a Formula runabout that had twin MerCruiser 350 MAG MPI engines with a pair of 300-hp Suzuki outboards. The boat reportedly picked up 7 mph on the top end and more than doubled the fuel economy to 2.2 miles per gallon.
The sterndrive engine still has value whether it's running or not, so don't let the marine shop take the engine off your hands for free.
"In a lot of cases, the (sterndrive) engines actually bring pretty good money as a trade-in," says Mastry. "We'll always give the owners something for their engine and drive, no matter what condition they're in, because of the lack of new ones around and our ability to sell them."
Mastry explains that a repower takes about two to three weeks and consumers can expect to spend about $20,000 for a typical 200-hp conversion.
Tomlinson says Mercury is backlogged a year or longer for their higher-horsepower outboards, so boaters should plan far ahead. He suggested going for a ride in a boat that's been converted and doing your research to make the best repower decision.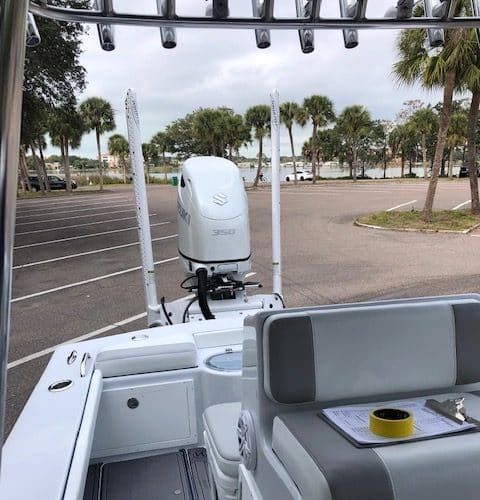 "Be open-minded that fiberglass lasts a long, long time, and don't be afraid of an older boat," he says. "The quality has improved so much that it's worth doing this."
Tomlinson says an owner has to decide if it's worth the cost, especially if the boat needs significant transom or stringer work. "What I tell people is if you're going to keep it, it's worth it because you can't replace it for that," he says. "But if you're not going to keep it and dump all this money into it and sell it in two years, you aren't going to get (the money) back. Everyone's a little different, but when (a boat) gets that old, you have to look beyond just putting a set of engines on it."
Peterson is glad he repowered his Chaparral with an outboard but admits he missed the rumble of the sterndrive engine. "When it was a sterndrive, people would ask me how old the boat was," he says. "Now people ask if it's a new boat just because of the outboard. It's interesting how people's perceptions can change."
-by Gregg Mansfield