Power Struggle: Looking At A Generator Overhaul
Should you repair or say goodbye to your old generator?
Your old, unreliable generator has failed yet again, dashing plans for that long-planned family cruise. It's not the first time the generator has done you wrong, and a day of reckoning in the form of a complete overhaul is long overdue, but is repair or replacement the better option? Here's a look at what to seriously consider when deciding whether to overhaul or upgrade your old Edsel of a generator. 
Generator Overhaul Factors to Consider: Repair or Upgrade?
In general, if facing major engine or electrical repairs to a generator more than five years old, replacement should at least be considered. Depending on the extent of the repairs, you may find that the cost of replacement versus repairs is not that far apart. Here are some other factors that can effectively reduce this gap even further.
Parts and Service Availability
Locating parts for an older, outdated generator can be an ordeal. The same is true finding someone with the knowledge to install them, as well as work on your generator in the future. 
Old School Vs Cutting-edge Technology
Replacing an old generator lets you enjoy the latest technology, from greener footprints and improved fuel efficiency to less vibration and quieter operation. These benefits will typically be delivered in a smaller, lighter package than your existing generator, one providing easier access for maintenance, such as having all service points located on one side. 
"Compared to five years ago, diesel generators are cleaner," says Northern Lights spokesman Scott Putnicki. "Being a U.S. manufacturer, we use the EPA as our emissions compass which keeps us steps ahead of all other global emissions regulations." 
In addition to the green side of things, one of the most visible benefits offered by a new generator is the use of digital remote-control panels. Simple on/off switches have gone the way of mustache wax as manufacturers hop on the digital panel express.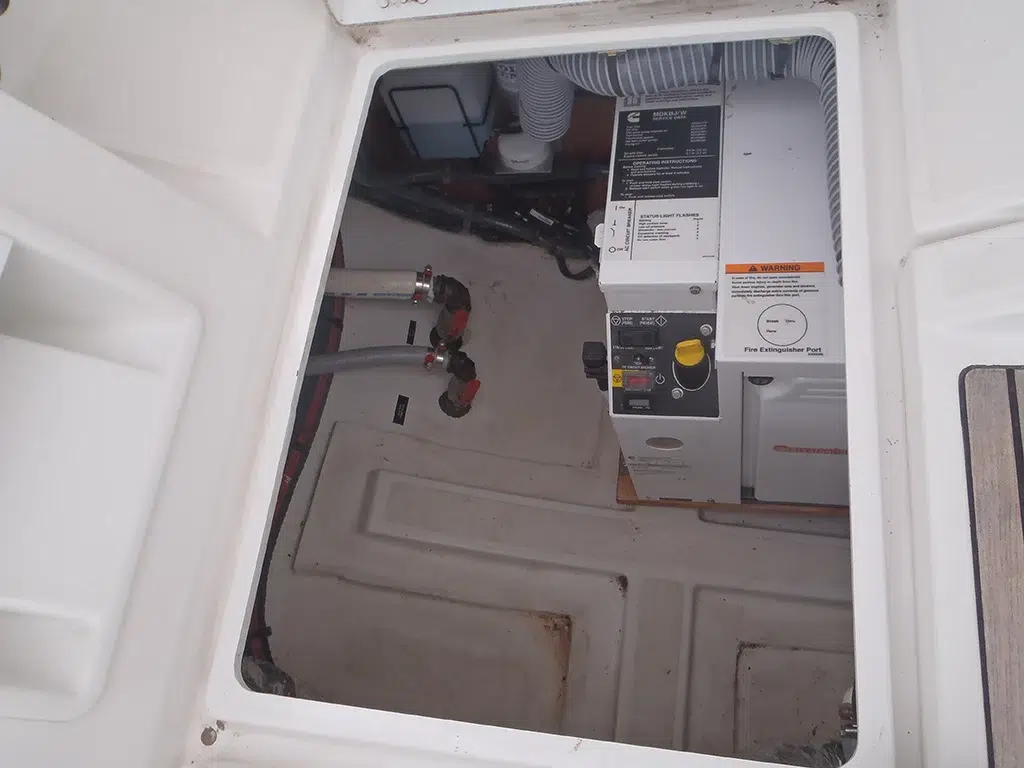 "One of the greatest advantages of the modern, electronic generator set over the traditional generator set is digital technology," says Robert Westerbeke of Westerbeke Corporation. "This technology has enabled standardized methods of communication such as NMEA 2000 to be developed. NMEA 2000 technology allows 'electronic' (digital) generators and other products that are NMEA 2000-certified to communicate across the same network. Westerbeke Corporation was the first manufacturer to offer marine diesel generators with NMEA 2000 certification."
Digital technology means more information is available to the owner/operator of today's generators. Ease of installation coupled with the plethora of information provided by these modern panels (precise monitoring information, error codes to assist with troubleshooting, etc.) are two instant benefits.
Other Vessel Upgrades
If your plans include installation of new, power-hungry equipment (another air-conditioning unit, gyrostabilizer, etc.) your existing generator may not be able to meet the additional power requirements. If you decide to replace your generator, always consult the manufacturer or an authorized representative as part of the selection process to determine which model best suits your current (and future) power needs. A generator that's too small will constantly labor to meet demands, leading to poor performance and a shorter service life. Conversely, installing a generator that's too large (the bigger is better syndrome) will lead to "underloading" problems, such as carbon buildup in the engine, incomplete fuel combustion, and overall inefficient operation. How long you plan on keeping the boat, as well as your intentions (such as extended cruising), are also things to consider. 
The Bottom Line: Repair or Buy a New Generator – Making the Right Decision
While important, the decision to repair or replace extends beyond simply comparing the price of installing a new generator with the cost to repair your current unit. After all, if you do a complete rebuild on a 10-year-old generator, at the end of the day, you still have a 10-year-old unit—without the warranty that comes with a brand-new one.  
-by Frank Lanier