Watermaker Woes
Ensuring Freshness: The Art of Watermaker Maintenance
Most water-making equipment on boats today use the reverse osmosis (RO) technique for converting sea water into drinking water. These RO watermaker systems remove solids, bacteria, and most viruses, and the water produced is often better quality than from a city water supply. 
Today's yachts will often have a washer and dryer on board, and with freshwater toilets, showering, doing the dishes, and cleaning the boat, large amounts of freshwater are consumed. A good rule of thumb for water consumption is 20 gallons per day per person. A reliable watermaker that can produce 20-30 gallons per hour will more than handle the requirements of two to four people on board. While most systems start out as dependable, neglect or improper use of the equipment can soon make them problematic. 
Two factors can severely limit or destroy a watermaker's ability to produce ample quantities of clean drinking water:
exceeding the maximum operating pressure range, and
lack of proper flushing after every water-making cycle.
There are a few other aspects of operating the water-making equipment that will improve the life of the system, but these two are paramount.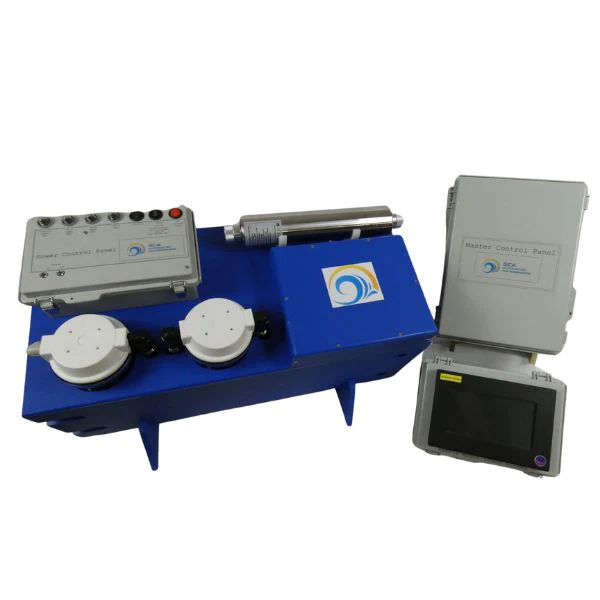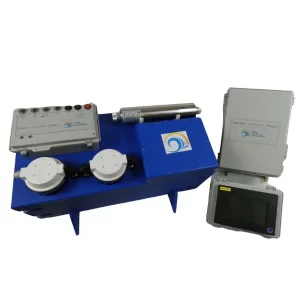 Watermaker Maintenance: Your Key to Reliable Fresh Water
Operating Pressure
Most systems are designed to operate at 800 psi back pressure. Excessive pressure, even for a few seconds, can cause issues. While most membranes can handle a bit more than 800 psi, the O-rings in the end caps and the hydraulic seal on the membrane are pushed to their design limits when exceeded.  
If the hydraulic seal on the membrane leaks-by or fails, the system won't be able to build pressure, so water production volume can be affected, or in some cases, if the failure is substantial, it will not produce any water. Reducing the pressure will usually allow the hydraulic seal to hold it, but every time that method doesn't work, a little damage is done which can be an issue down the road. Although failure of the hydraulic seal will limit the amount of water produced, the water will not be bad because of it.
However, if the O-rings in the membrane housing end caps leak-by or fail, the system WILL produce water that has excessive dissolved solids. When those O-rings leak or fail, raw water is allowed to enter the freshwater side of the system and into the freshwater tank. The entire tank can be contaminated in a matter of minutes.
We have seen O-ring leak-by cause a Total Dissolved Solids (TDS) reading to jump from 190 ppm (parts per million) to 840 ppm within a few seconds (the EPA suggests not to consume water with TDS above 500 ppm). There are typically two O-rings in each end cap, so the redundancy should protect the system, but excessive pressure can damage them. Failed O-rings will also impede the system's ability to come up to operating pressure. Those little O-rings are all that stand between you and bad water. 
Excessive pressure spikes, on the other hand, can rupture or damage the interior of the membrane, which will then allow raw water to enter the freshwater side of the system. Although this is rare, repetitive pressure spikes can cause a rupture. After you have set the pressure, it's a good idea to monitor it because pressure can have momentum in some systems. We have seen pressure continually increase as the high-pressure pump comes up to operating temperature, so we recommend an initial setting between 725 psi and 750 psi as a safeguard. 
The Importance of Flushing
Remember, raw water contains bacteria and possibly viruses in addition to salts and minerals. These are all normally removed by the RO process. If the water from your watermaker tastes salty or is discolored, raw water, including bacteria, is likely getting to your tank. At the end of the water-making cycle, when the pumps stop, whatever raw water is remaining in the membranes, tubing, pipes, and pumps still houses those contaminants.
In addition, the membrane is a structure with lots of little crevices where bacteria can hide. If the equipment is not flushed out, those leftover bacteria and viruses can grow, which can limit your system's ability to produce water and possibly get through the membrane into your water system. Flushing after each water making cycle will push most of those contaminants out thus protecting your system.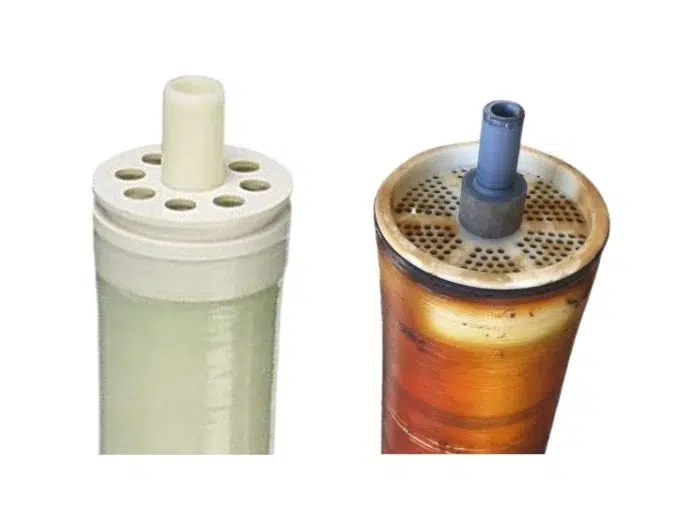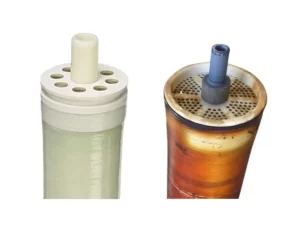 Dispelling Watermaker Rumors
Some folks believe that making water every couple of days negates the need to flush. We don't subscribe to that thought process and believe that the continual buildup of contaminates will lead to a shortened membrane life. Typical systems will need 4-8 gallons of freshwater to properly flush the entire system.
Watermakers are an expensive investment. Caring for that investment will make sure the system performs as it should. Your health depends on safe, clean water.
-by Glenn Adams, GCA Automated Watermakers