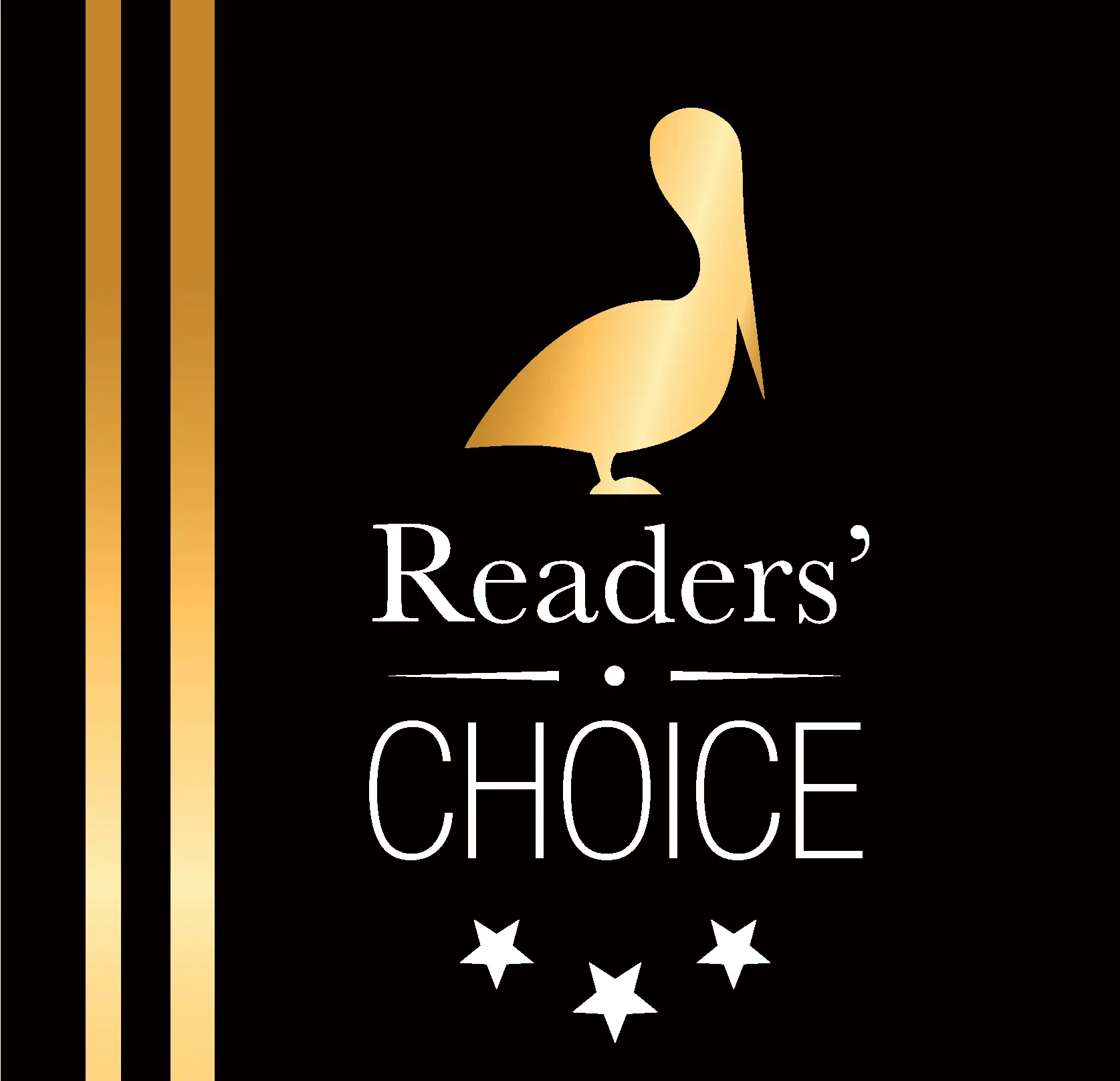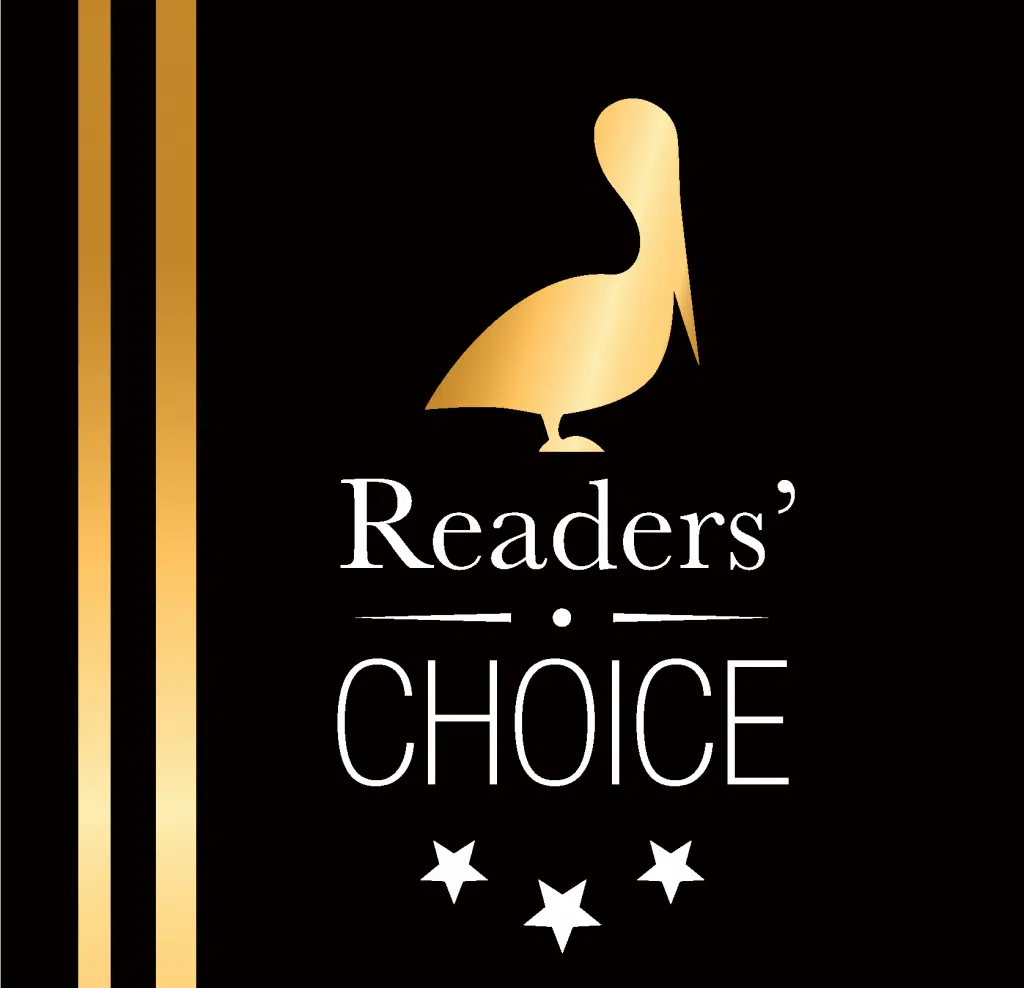 You cast your votes, and the results are in for Southern Boating's 2022 Readers' Choice Awards. Every vote was counted, including the write-in candidates, and tallied in a secure location without any bias…or stuffing of the ballot box. More than 75,000 readers voted for their preferences in 40 categories from favorite center console to long-range cruiser and must-have galley item to favorite fishing reel. Safety products, best boatyard, favorite marina (both domestic and international), navigation equipment, marine audio speakers, and sunglasses are a sampling of what's included in this year's choices. In some categories, first and second place were separated by only a few percentage points, but overall, there was a definite winner. Thank you to all of our readers who participated. Once again, your input made this event a huge success.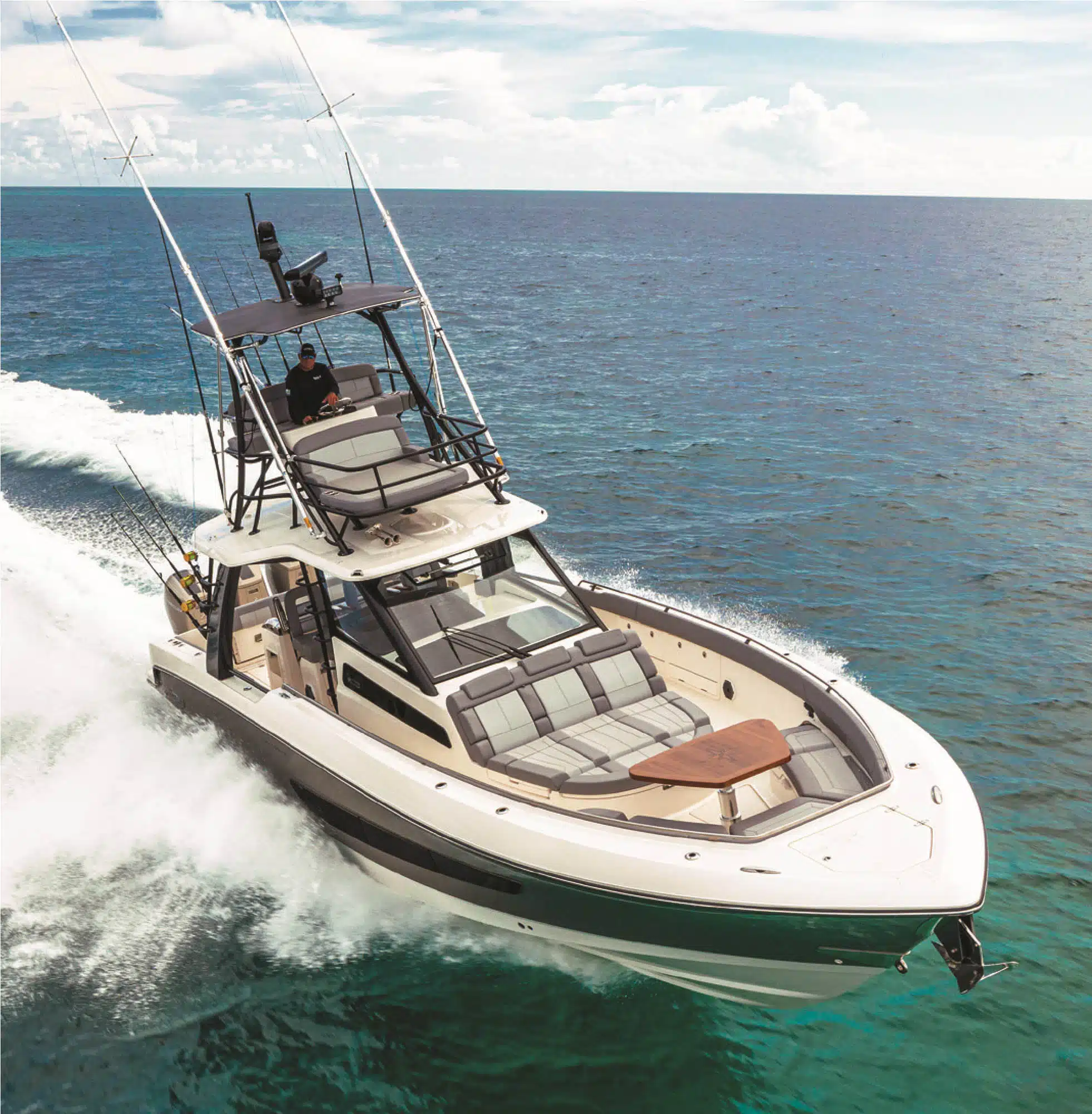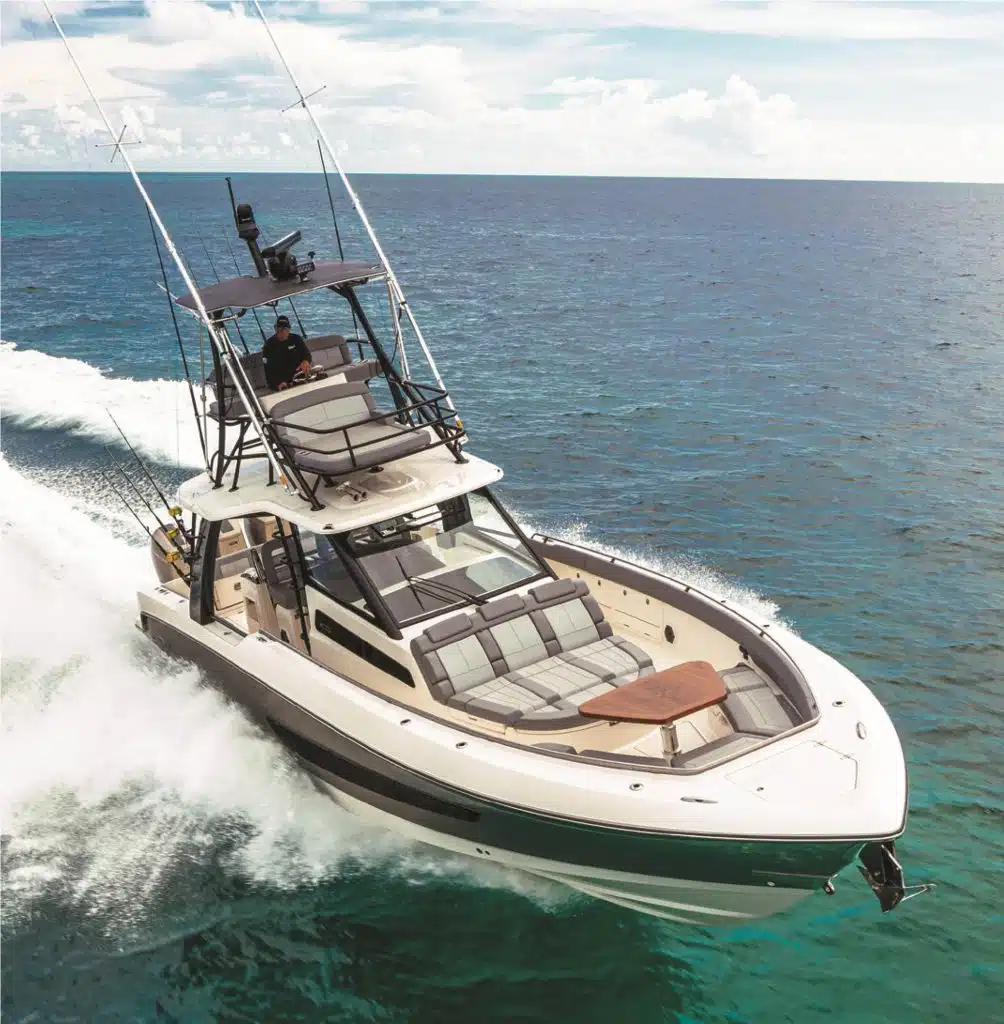 1st place: Boston Whaler 420
Outrage Anniversary Edition
2nd place: Tiara 48 LS
3rd place:  Formula 500 SSC
The Boston Whaler 420 Outrage Anniversary Edition sports the revolutionary Mercury 600-hp V12 Verado outboards with two-speed transmission and the first-ever independently steerable gearcase. Besides cruising at 38 knots, Joystick Piloting for Outboards, Skyhook/autopilot functionality, and Seakeeper's gyrostabilization system are a few of the features and options, including a flybridge with full helm controls. bostonwhaler.com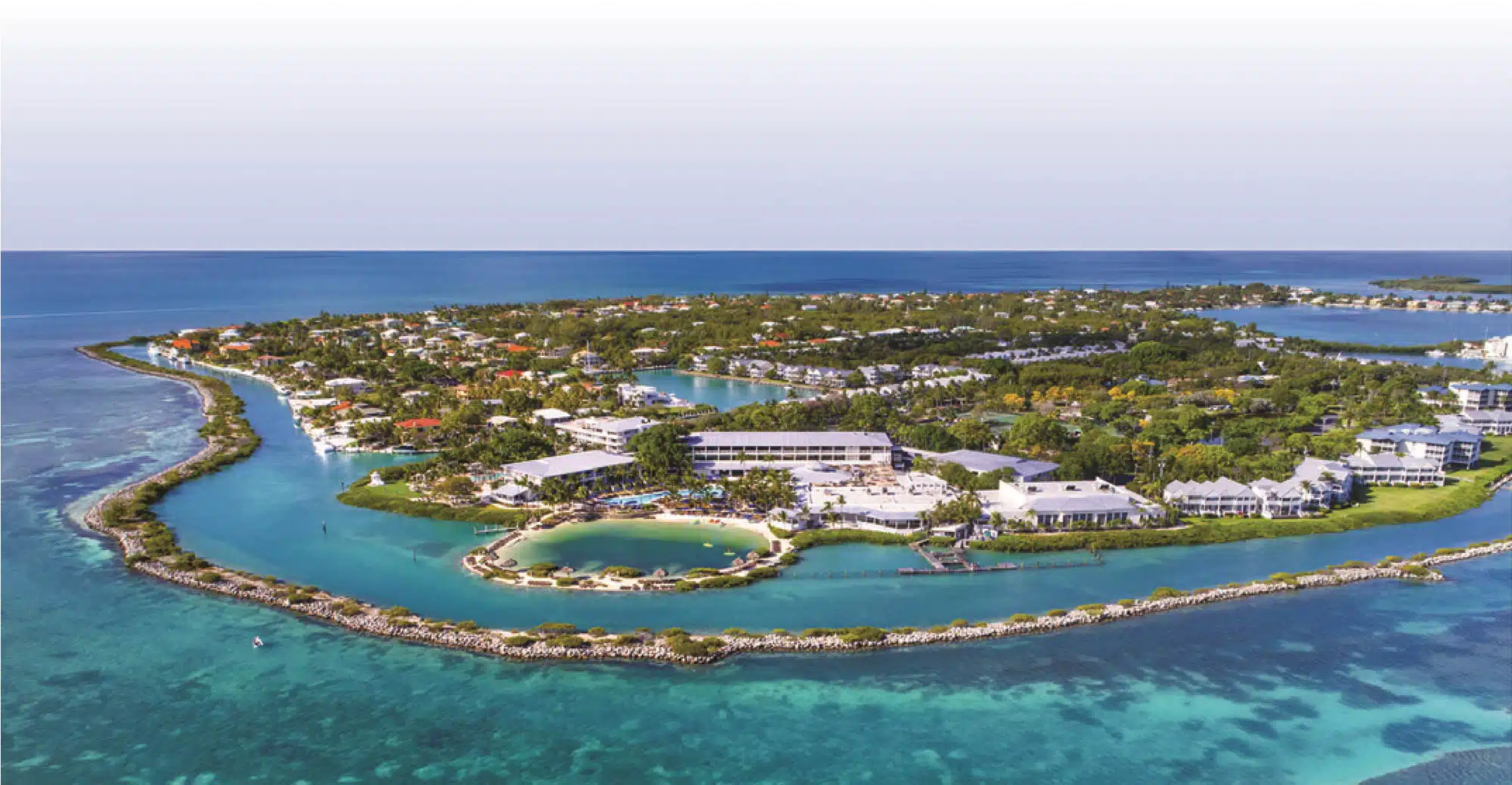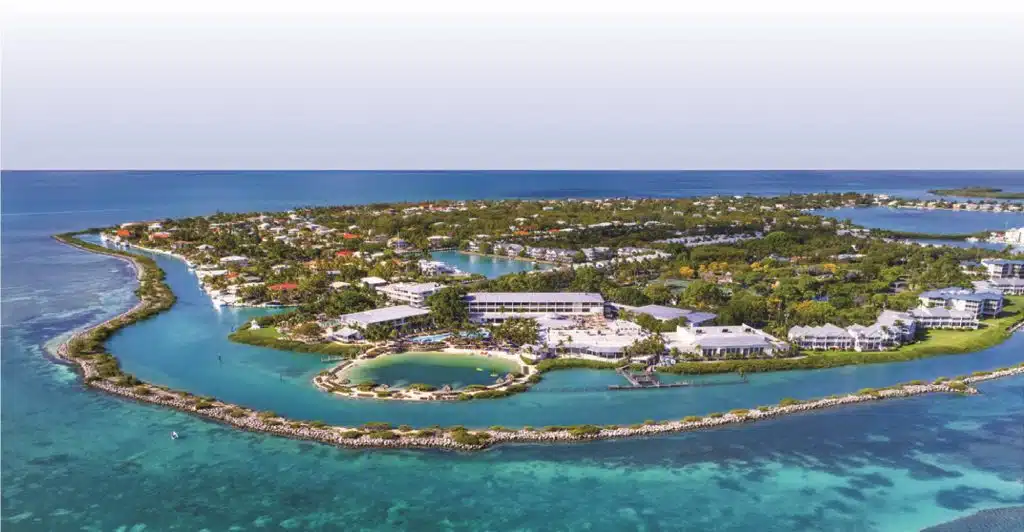 1st place: Hawks Cay Resort
2nd place: Abaco Beach Resort
3rd place: Marlin Bay
Seakeeper eliminates up to 95 percent of boat roll on vessels 23 feet and longer to ensure a smooth ride for all. seakeeper.com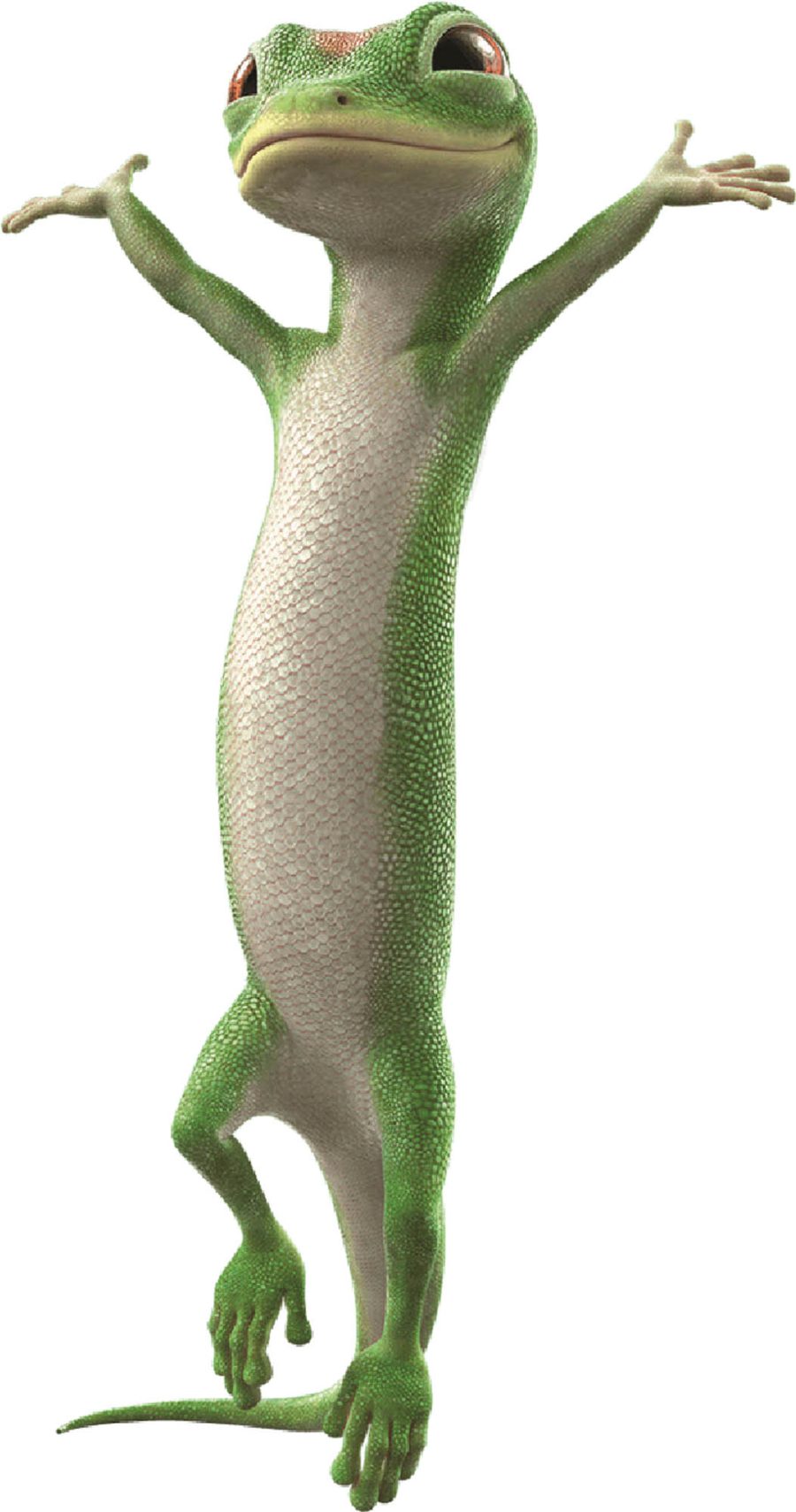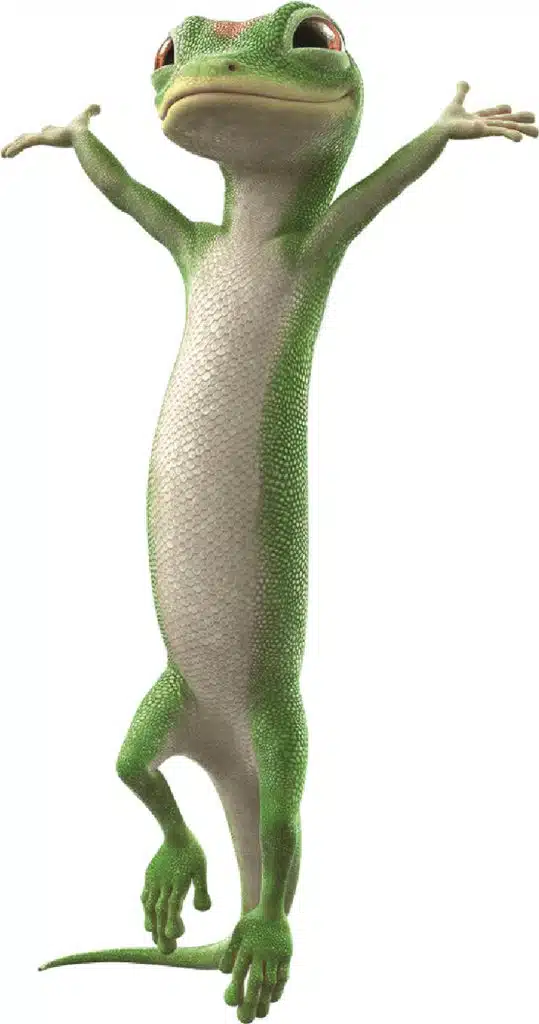 Favorite Boating Insurance Company
1st place: GEICO
2nd place: Progressive
3rd place:  Chubb
GEICO lets you customize your boat insurance and offers a discount if you take a boating safety course. Customer service is available 24/7 for claims and boat towing assistance. geico.com
1st place: Penn
2nd place: Shimano
3rd place: Abu Garcia
High-tech style, durability, precision, reliability, and corrosion-resistance in saltwater make Penn reels the favorite among boaters. pennfishing.com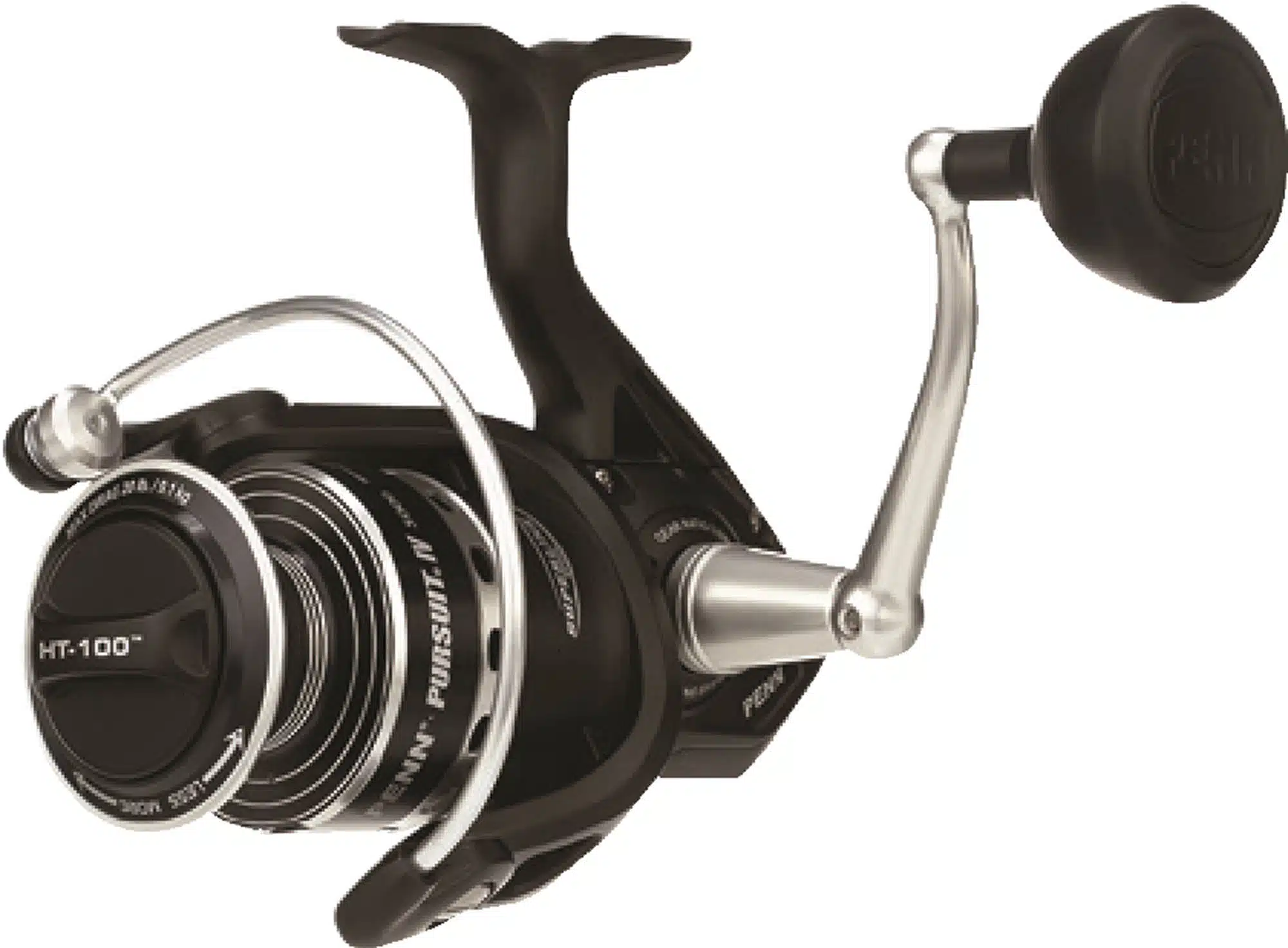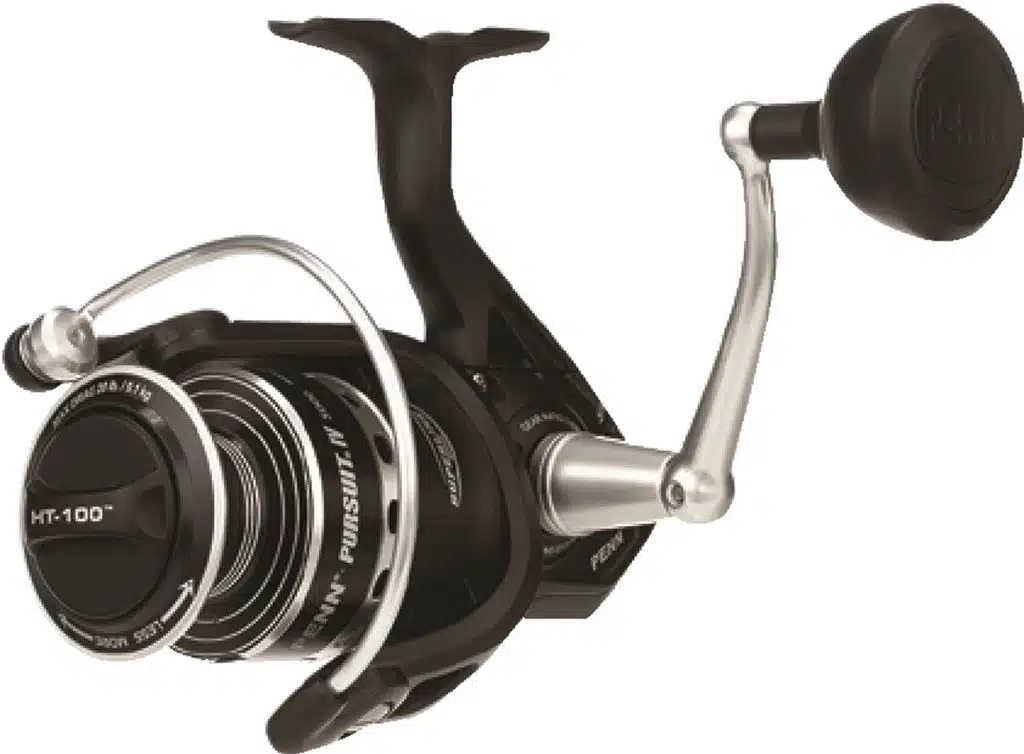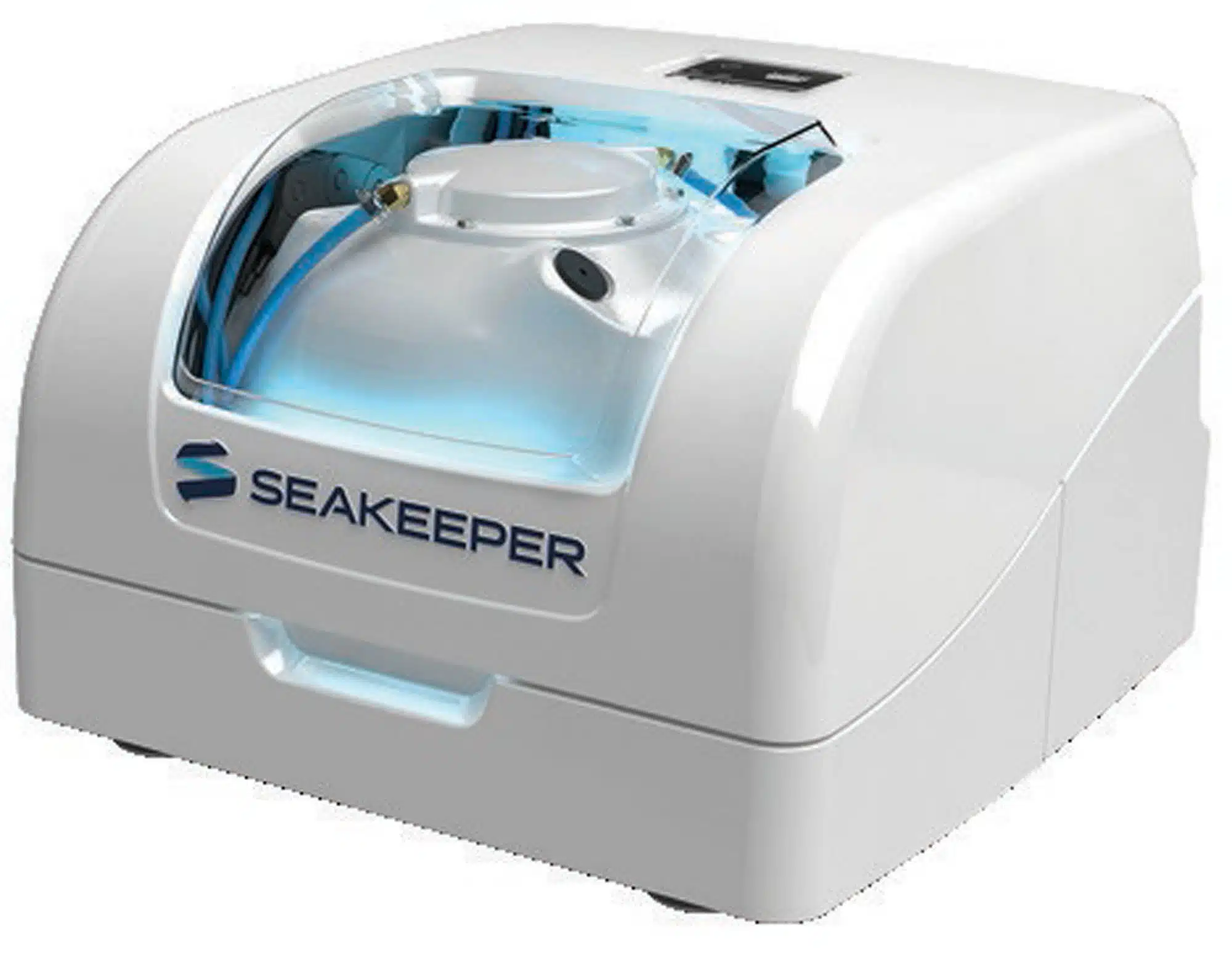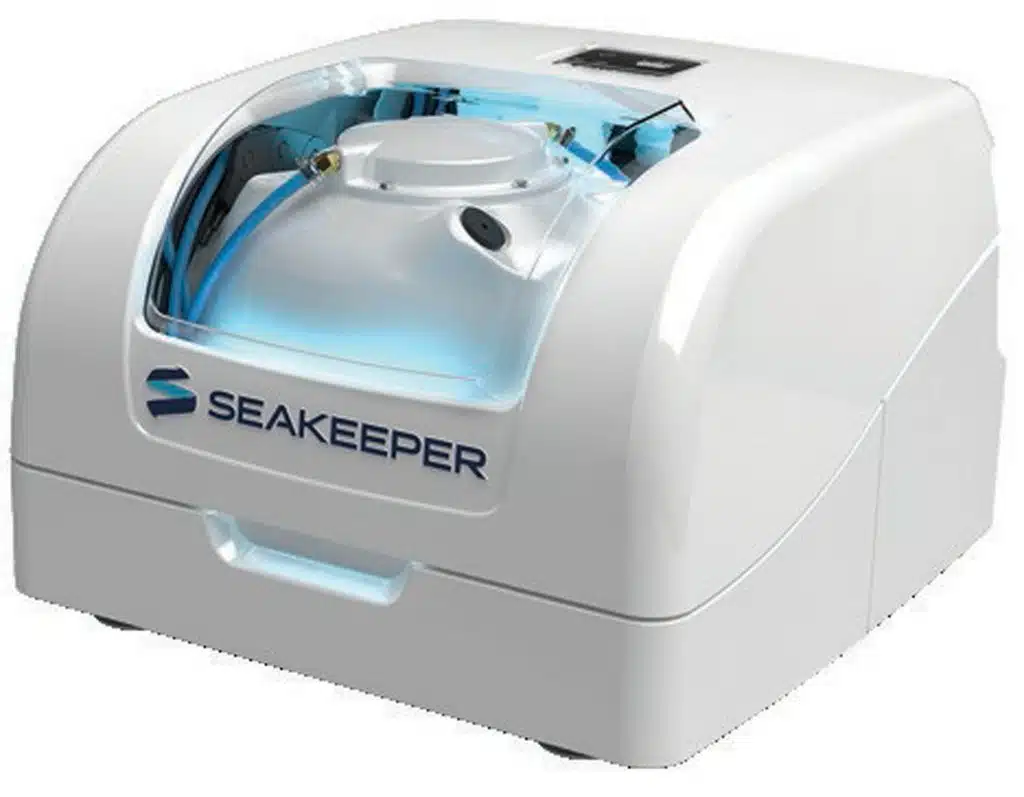 1st place: Seakeeper
2nd place: Naiad
3rd place: Smart
Seakeeper is designed to eliminate up to 95 percent of boat roll on vessels 23 feet and longer to ensure a smooth ride. seakeeper.com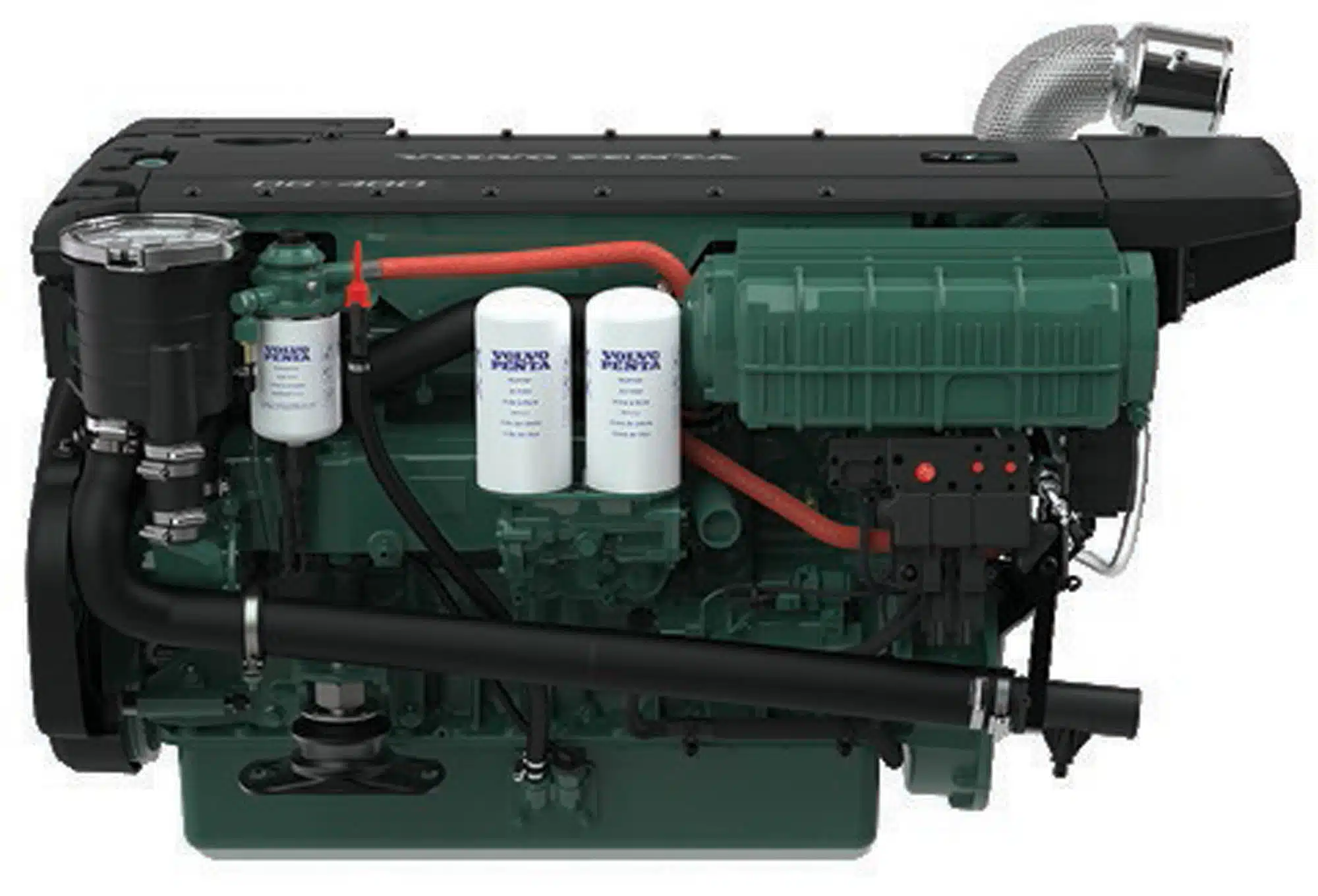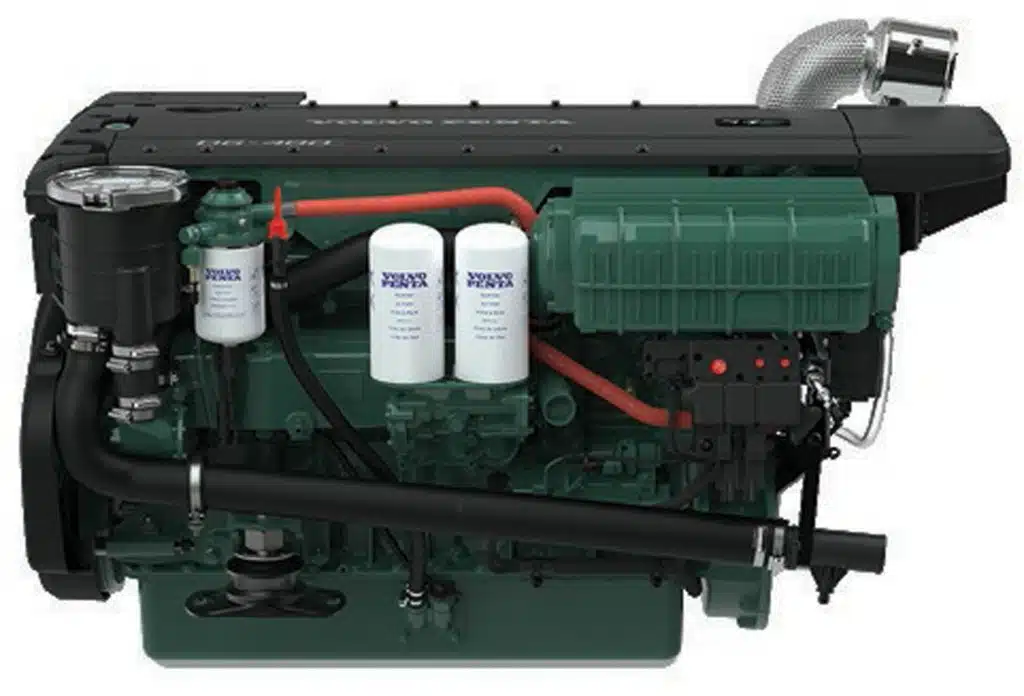 1st place: Volvo Penta
2nd place: Caterpillar
3rd place: Cummins
Volvo Penta inboard engines deliver powerful acceleration, comfortable cruising speed, and an extended range. volvopenta.com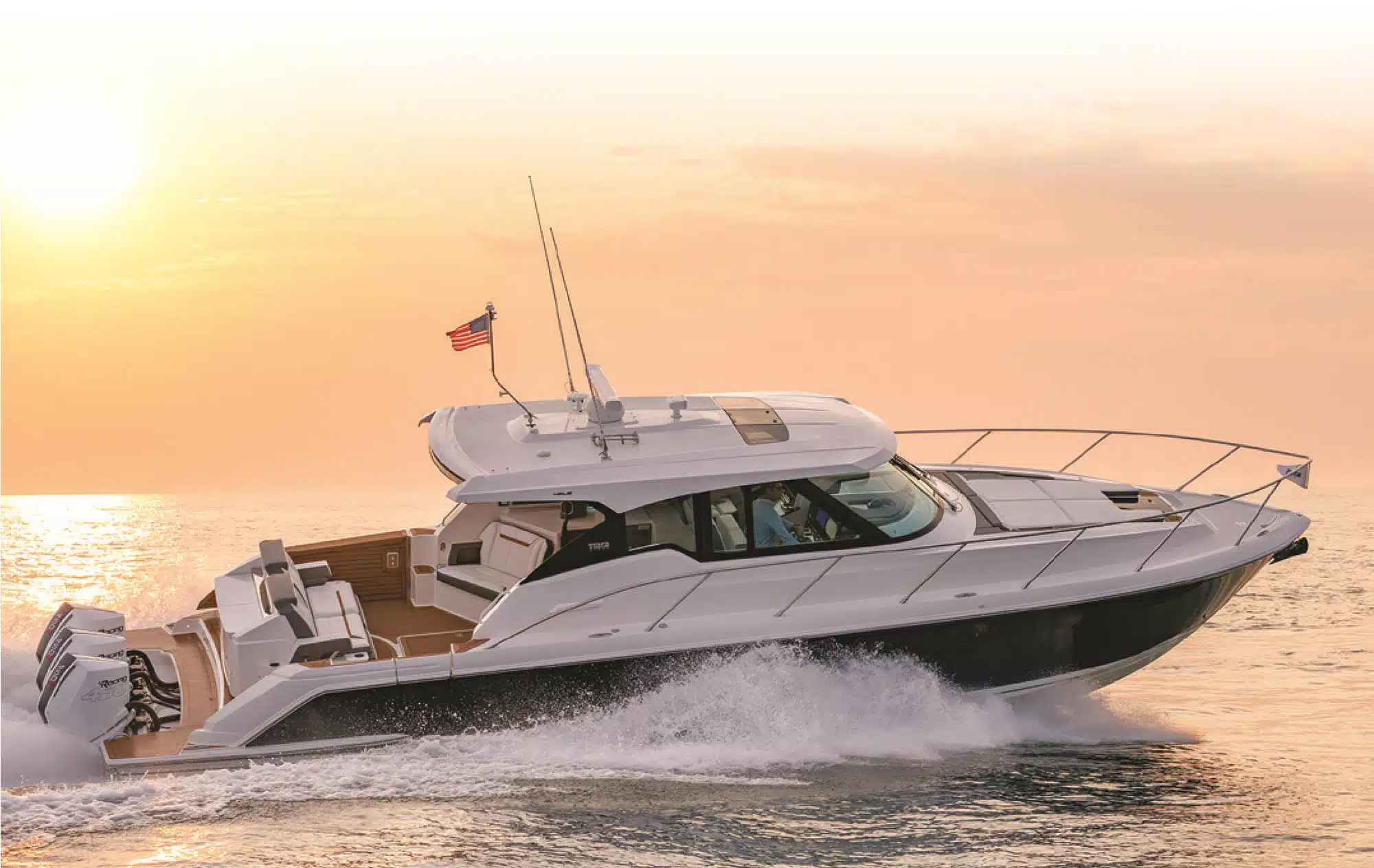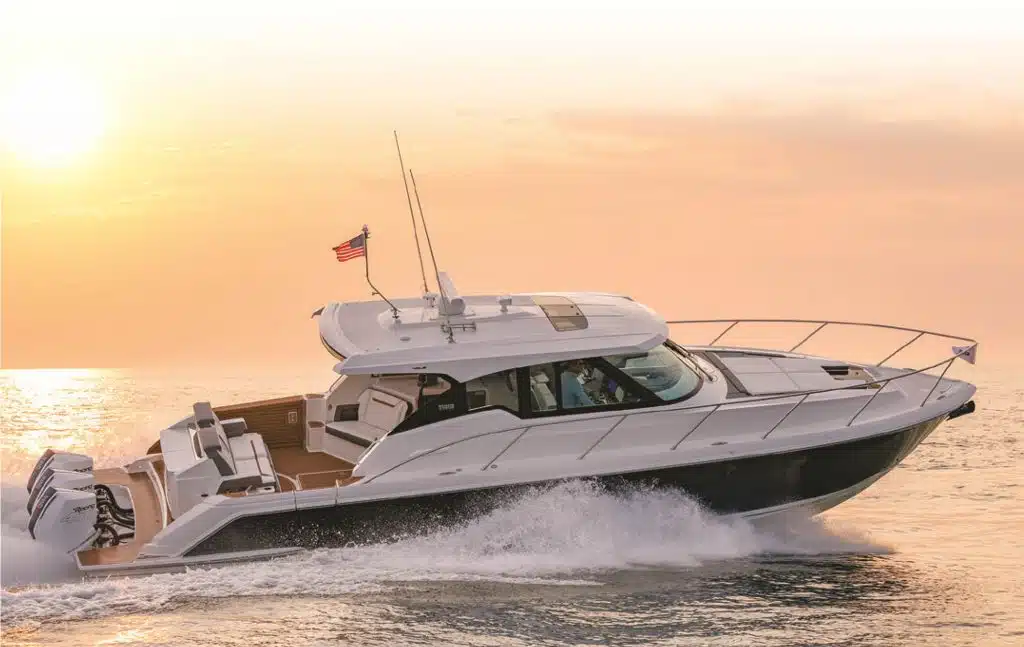 1st place: Tiara
2nd place: Sea Ray
3rd place: Cruisers Yachts
Tiara's model lineup, including the 43 LE (below), combines sport styling, luxurious amenities, and thrilling performance in a yacht that is ready to meet the demands of a day cruise. tiarayachts.com
Favorite GPS Navigation Equipment
1st place: Garmin
2nd place: Raymarine
3rd place: Simrad
Garmin's navigation equipment lets you pinpoint your location, mark points of interest, find fish, and pilot safely. garmin.com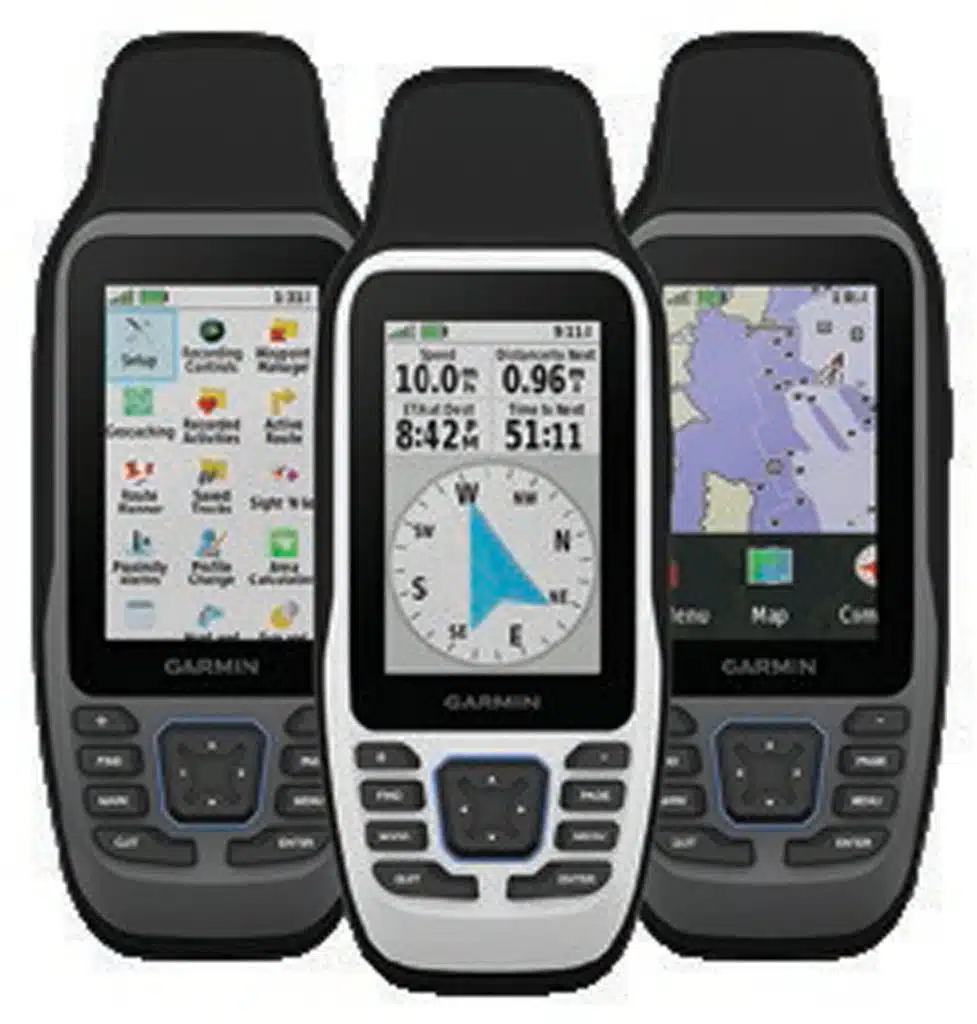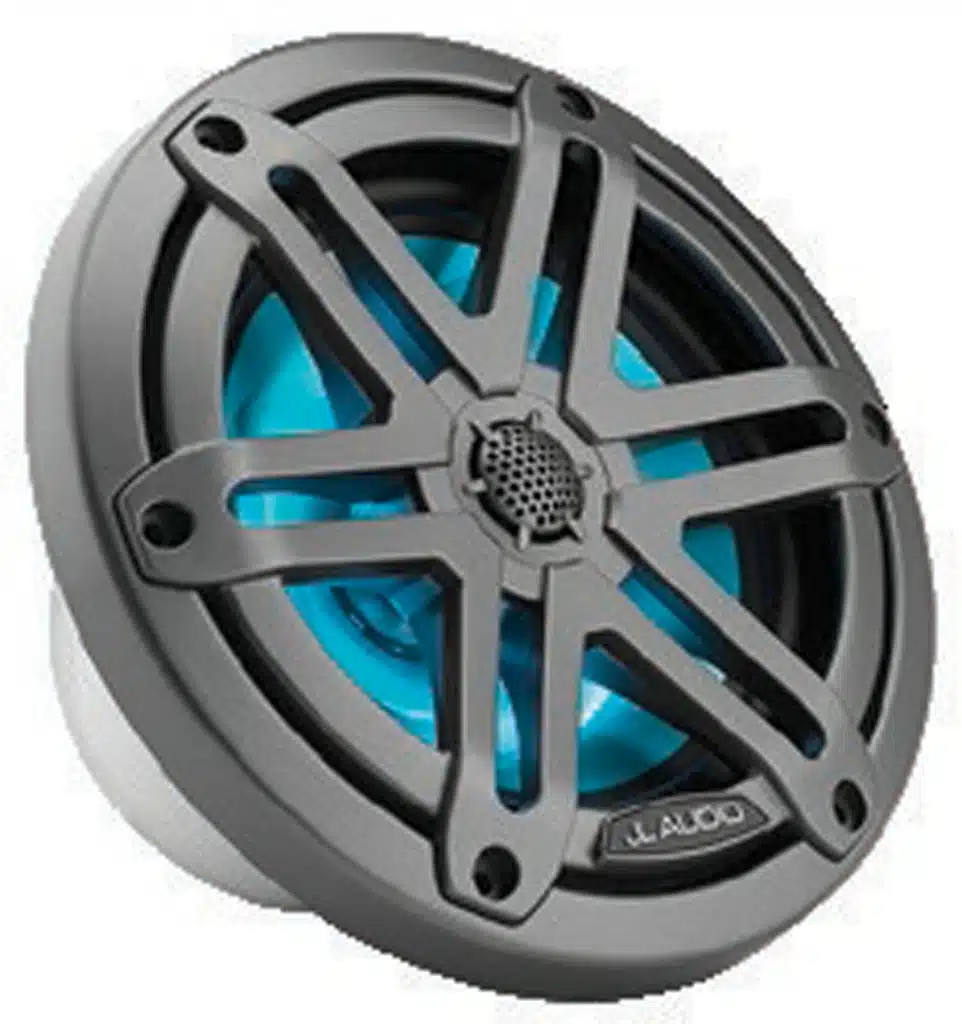 Favorite Marine Audio Speakers
1st place: JL Audio
2nd place: Fusion
3rd place: Kicker
JL Audio marine speakers are optimized for all boating conditions. You will get perfect sound quality for enjoyable listening at any volume. jlaudio.com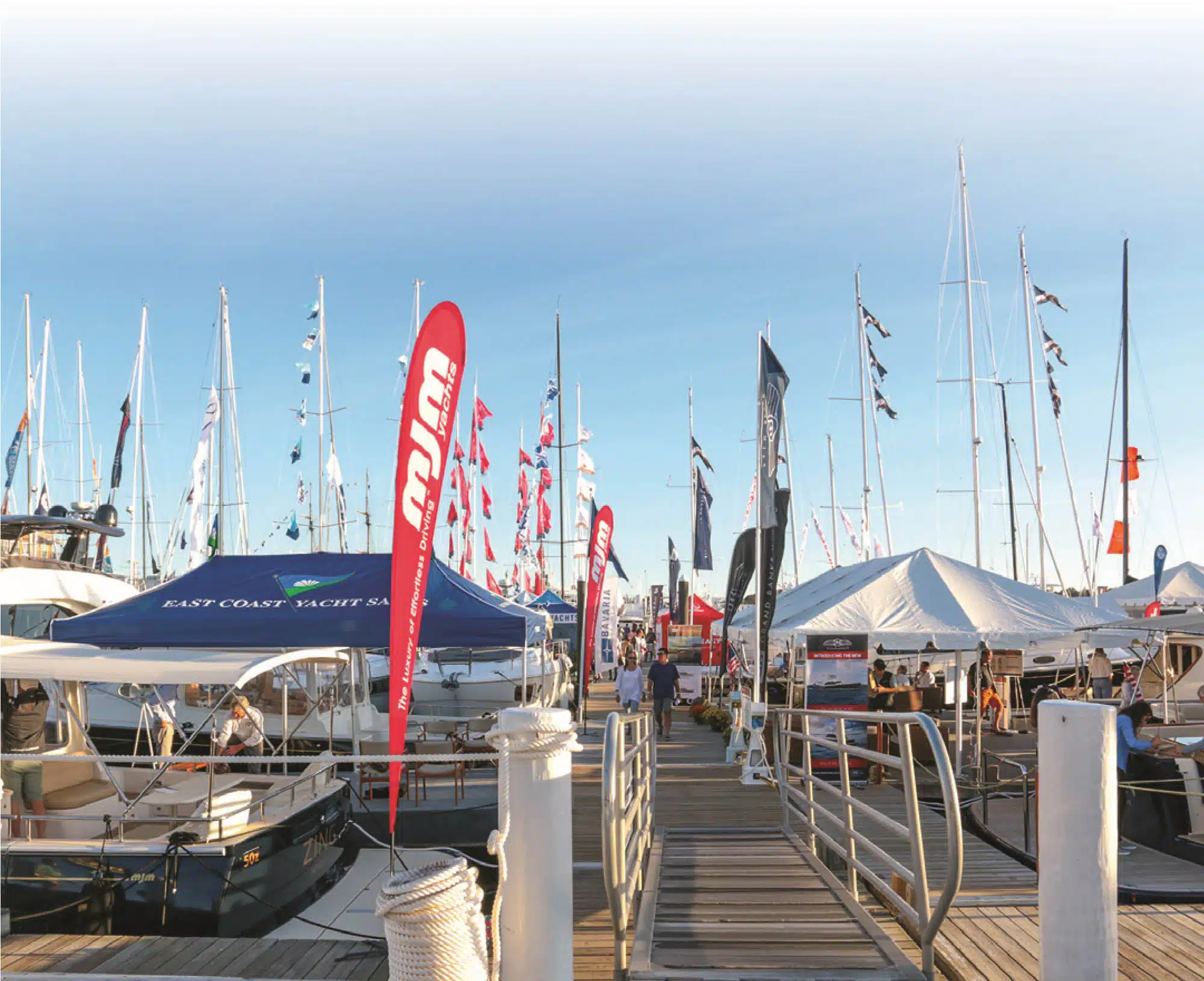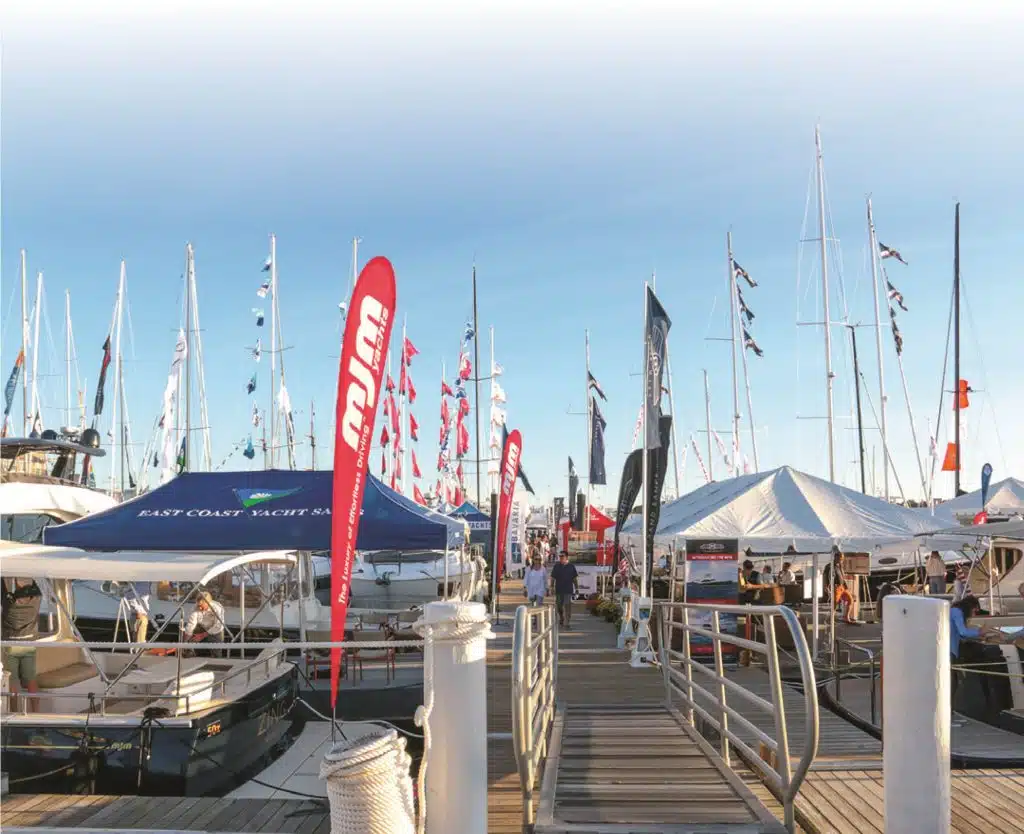 1st place: Newport Yachting Center
2nd place: Palm Harbor Marina
3rd place:  Marina Jack
Well-known for the numerous events held there, such as the Newport International Boat Show, the Newport Yachting Center has dockage service and amenities, and is just steps away from many of Newport's attractions. newportyachtingcenter.com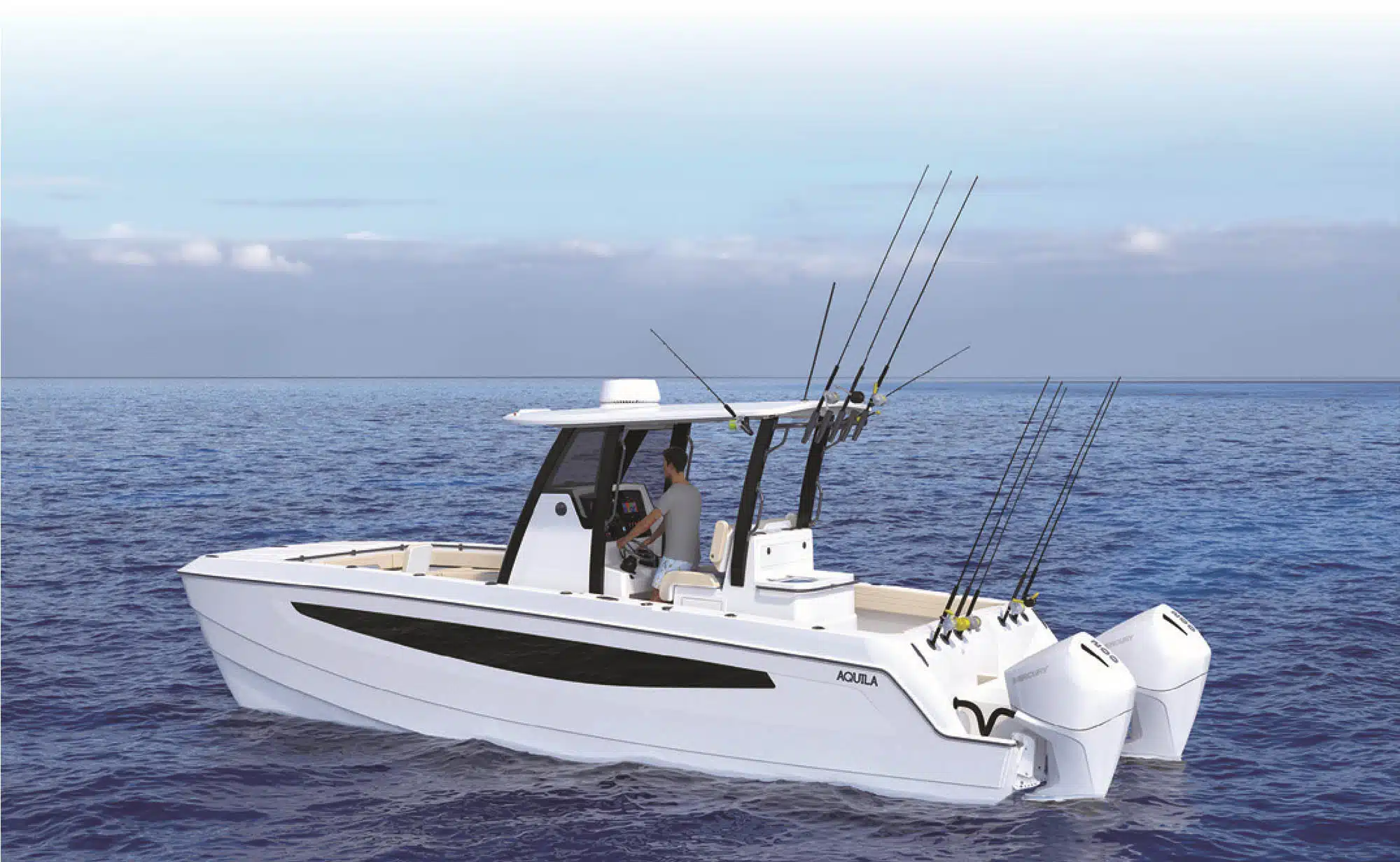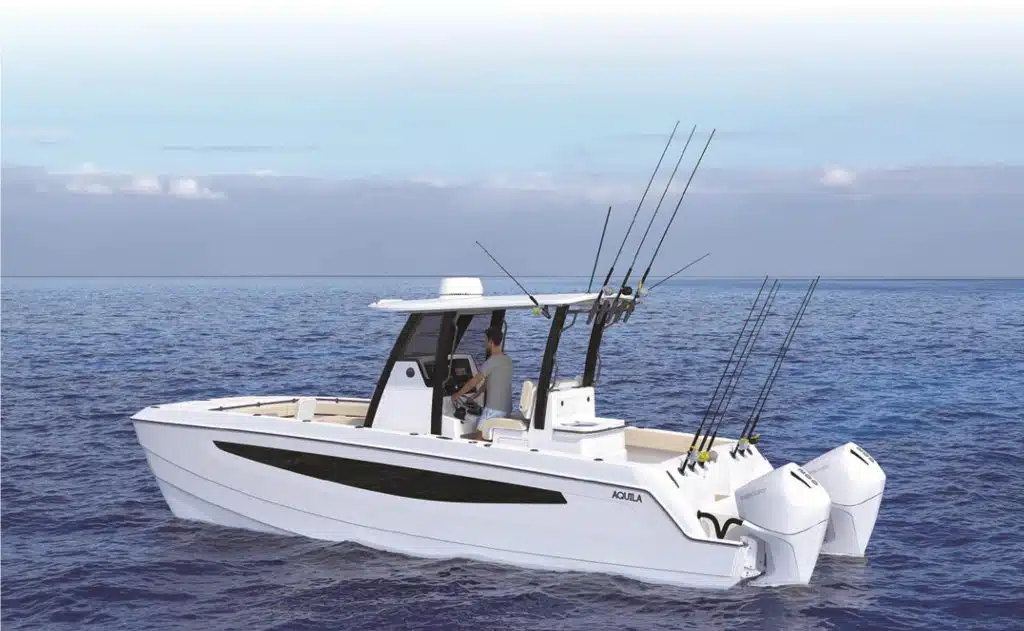 1st place: Aquila
2nd place: Leopard Catamarans
3rd place: World Cat
With models ranging from 28 to 70 feet, every Aquila Power Catamaran delivers exceptional performance and reliability and offers best-in-class features. The latest design is the 28 Molokai (below). aquilaboats.com
1st place: ICOM
2nd place: Garmin
3rd place: Standard Horizon
Boating enthusiasts choose ICOM VHF marine radios for their durability and ease of use. icomamerica.com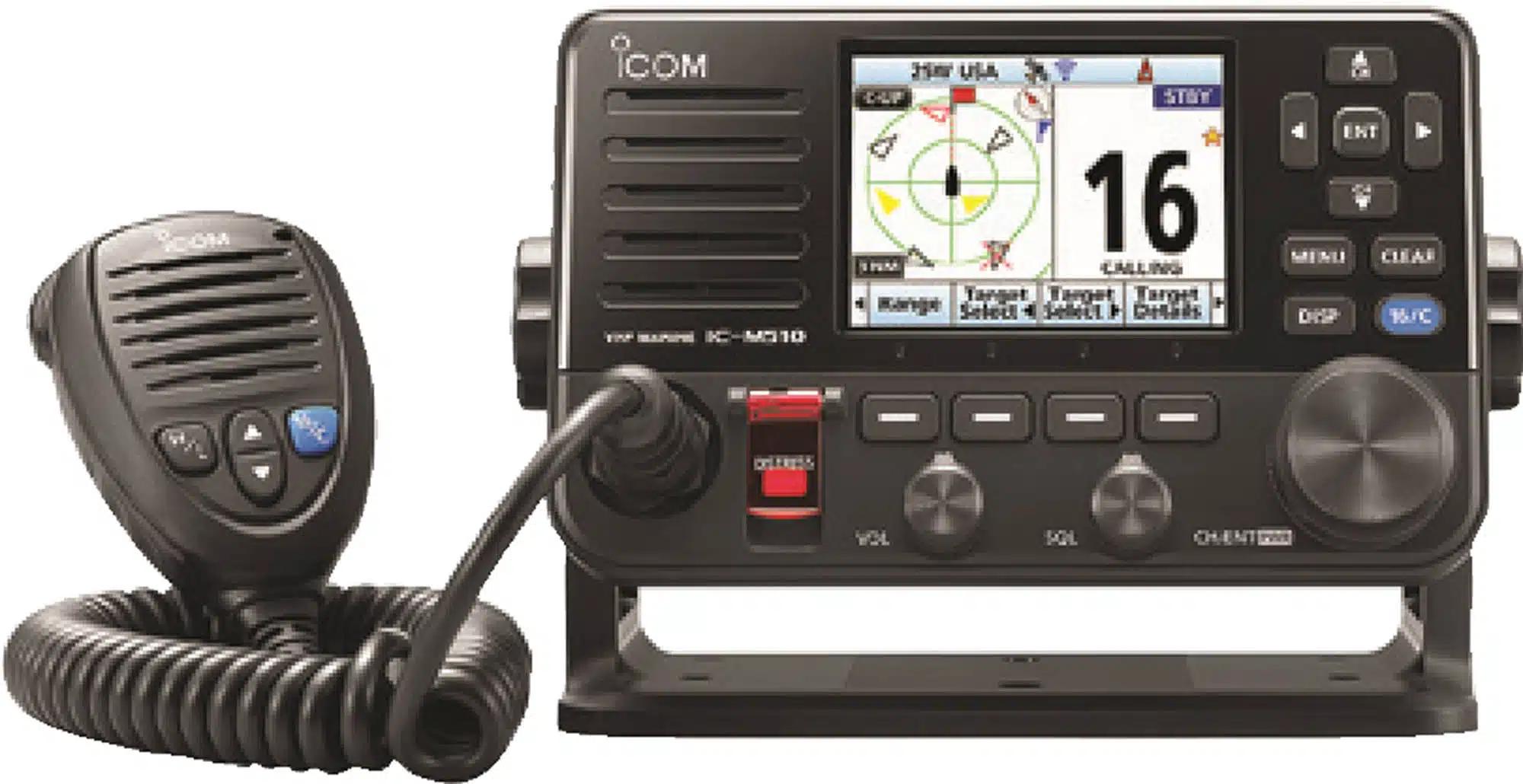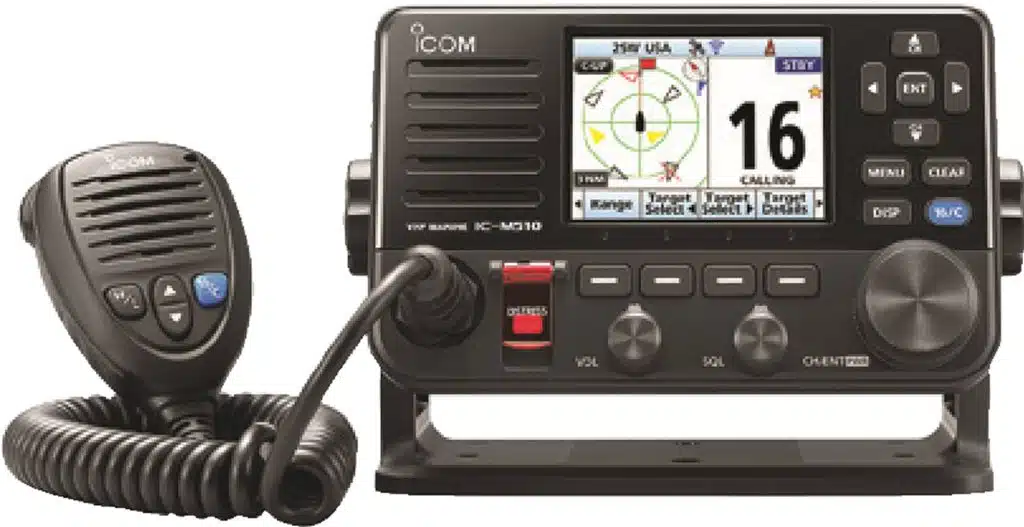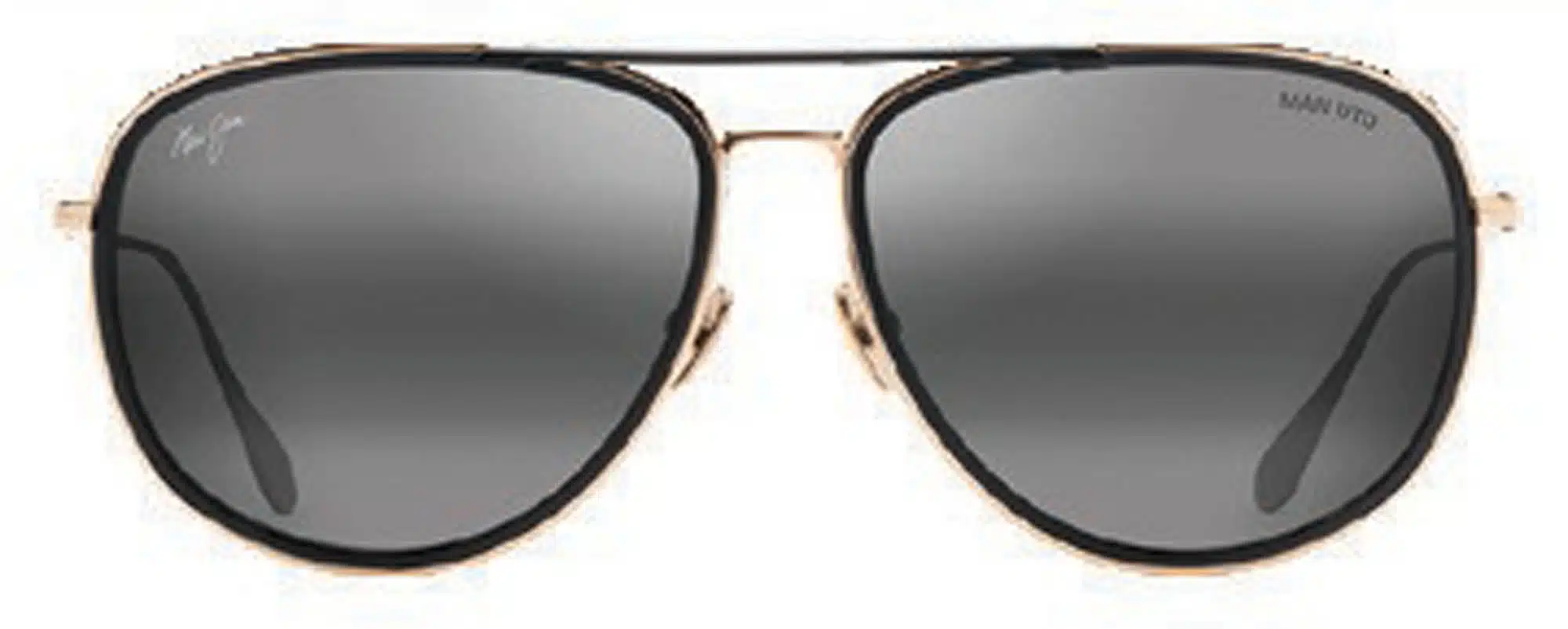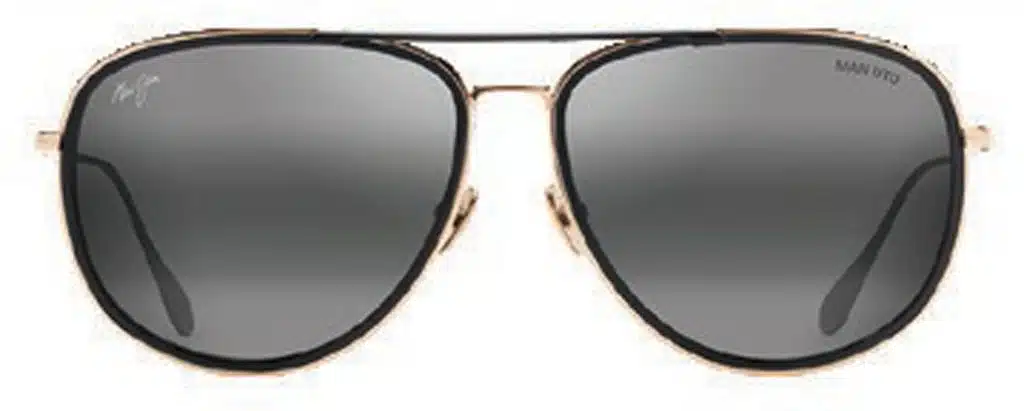 1st place: Maui Jim
2nd place: Ray-Ban
3rd place: Costa
Maui Jim offers hundreds of different styles of polarized sunglasses with 100 percent protection from UVA and UVB rays. mauijim.com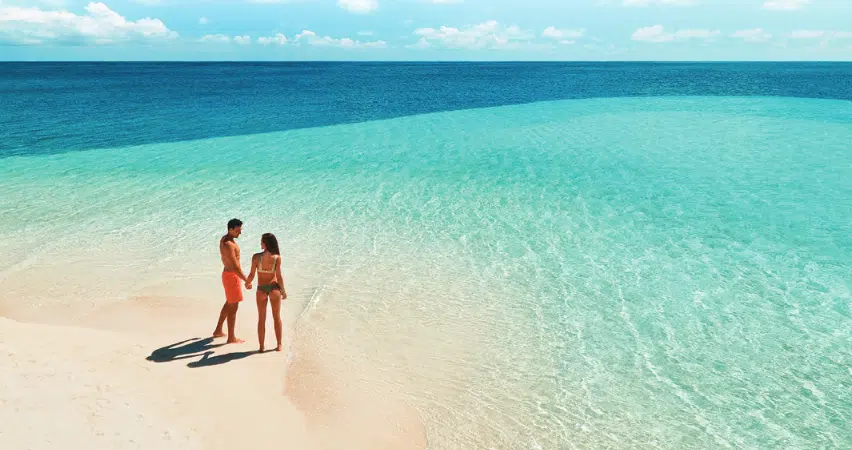 Favorite Cruising Itinerary
1st place: The Bahamas
2nd place:  Florida Keys
3rd place:  BVIs
From fishing to diving to ecotourism, The Bahamas is still a fan favorite. Comprising 700 islands and more than 2,000 rocks and cays, the archipelago is easy to reach from the East Coast. There are plenty of places to explore, so boaters can make a cruising itinerary for a few days or a few weeks. bahamas.com
1st place: Rolex
2nd place: Garmin
3rd place: Tag Heuer
Rolex watches are crafted from the finest materials and assembled with precise attention to detail. The Sea-Dweller (right) is among the ultra-resistant divers' watches for deepsea exploration. rolex.com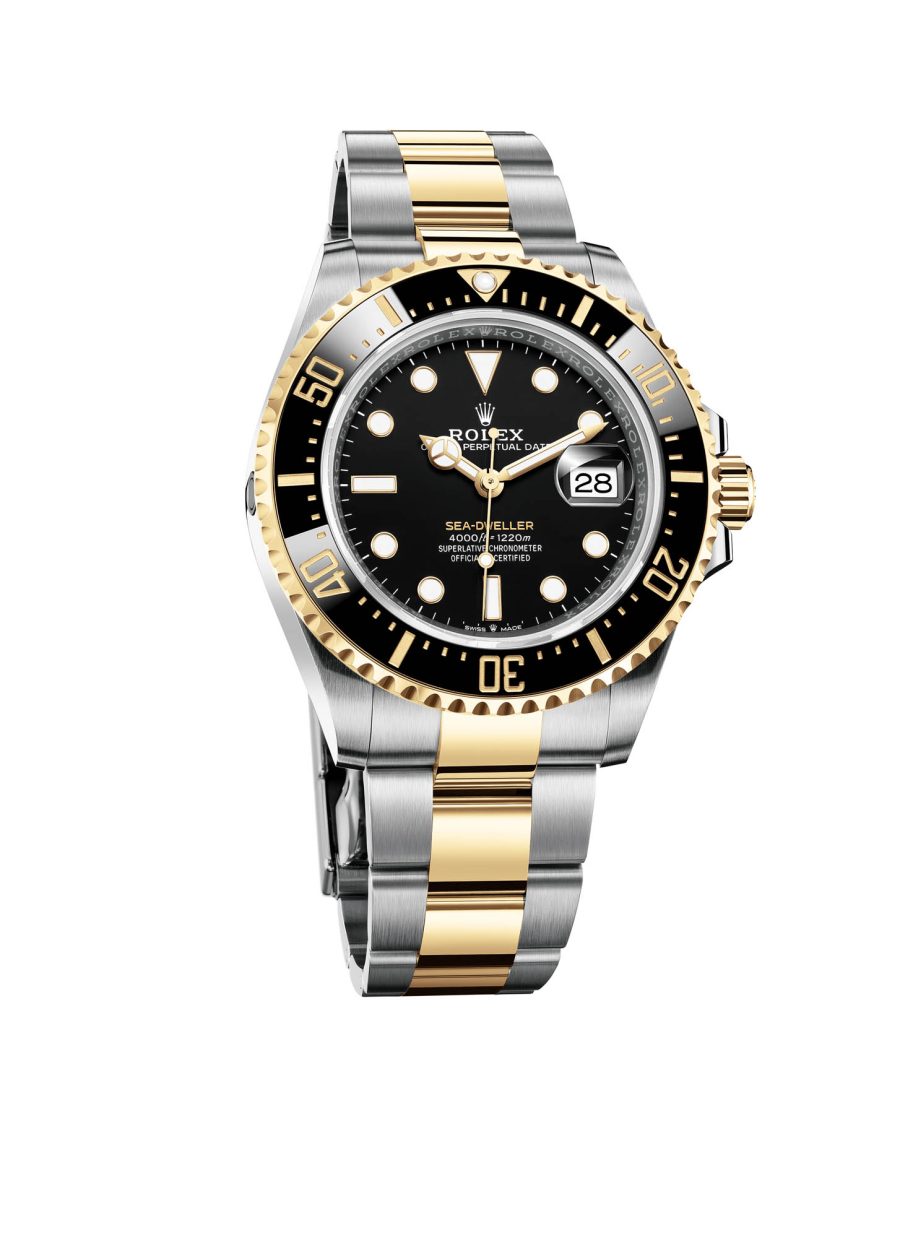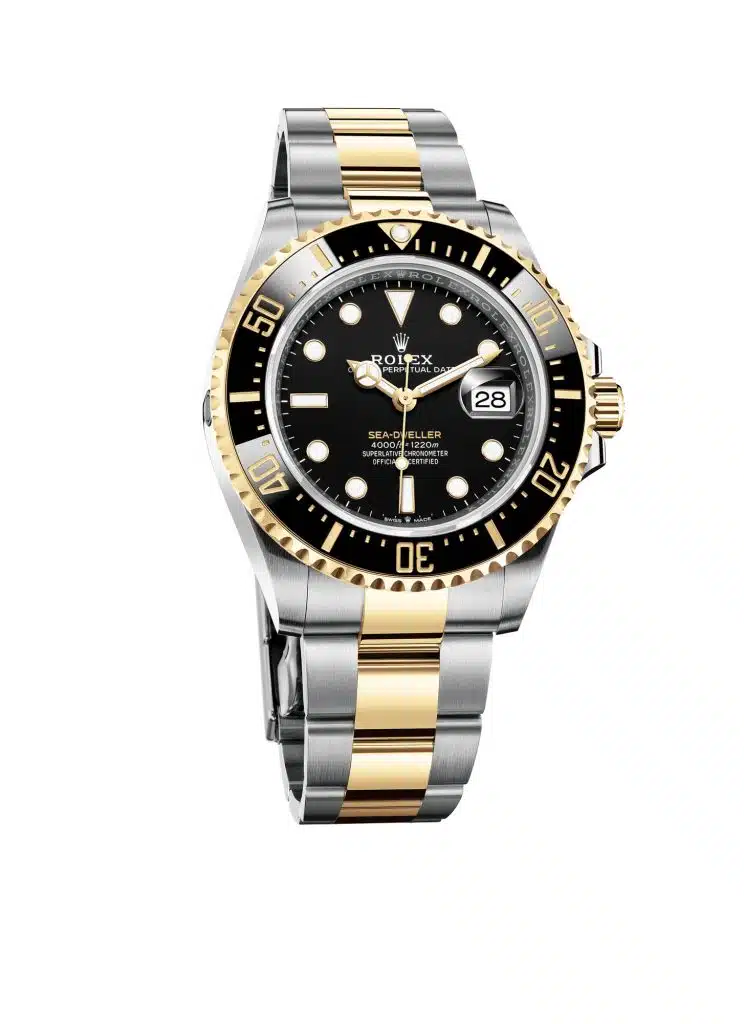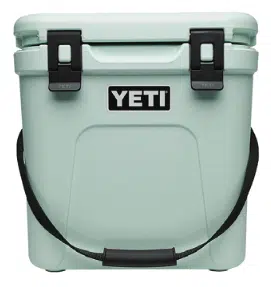 1st place: YETI
2nd place: Igloo
3rd place: RTIC
YETI's hard- and softsided insulated coolers are extremely durable and ready for any outdoor adventure. Available in a variety of sizes and colors, they are built to be by a boater's side for each catch or cruise. yeti.com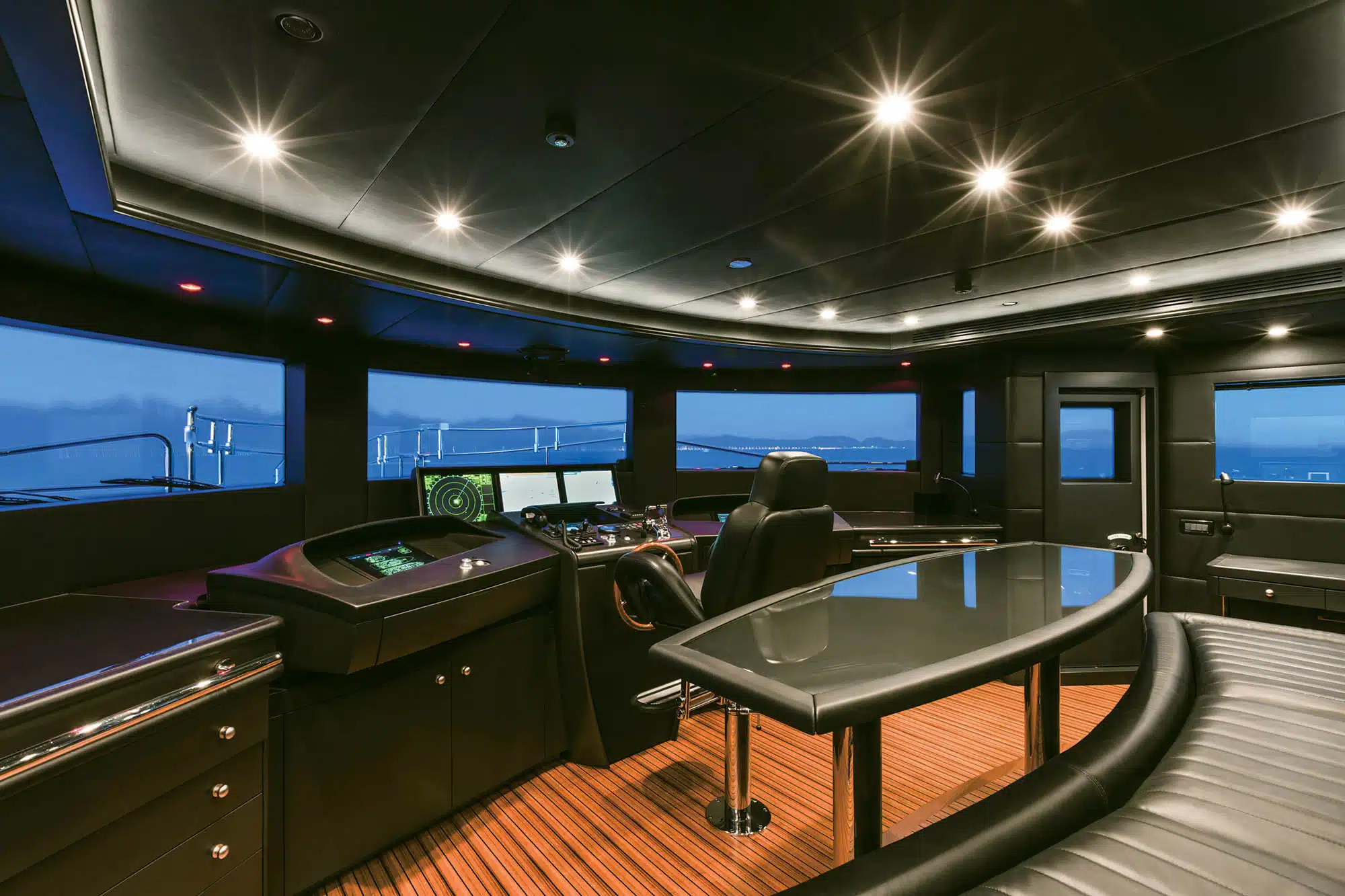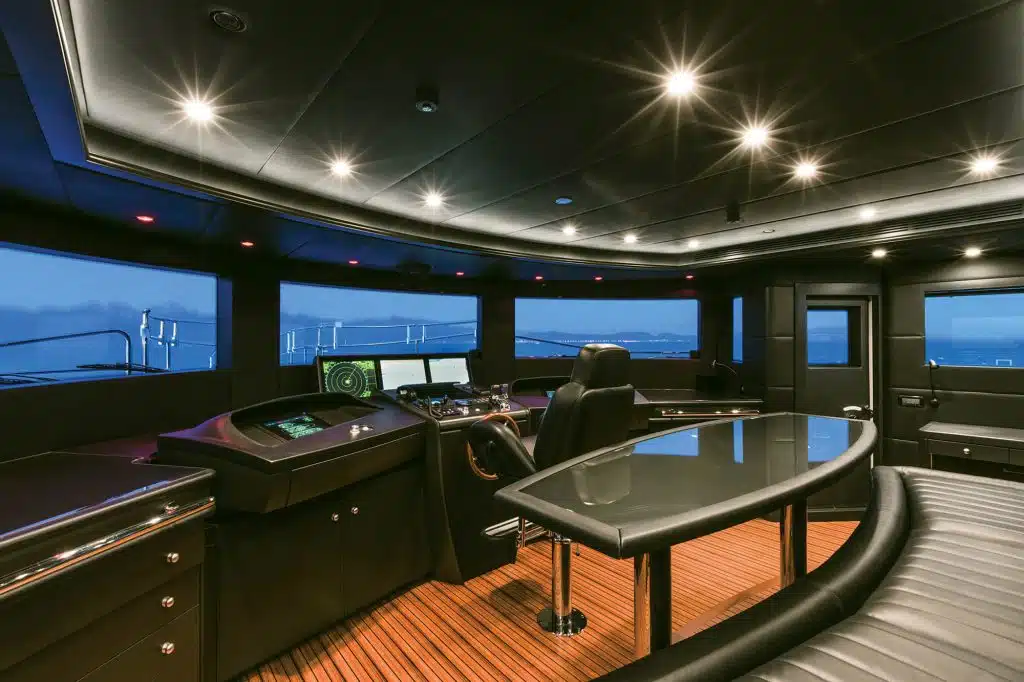 Favorite Lighting for Boat
LED (light emitting diode) lighting produces light up to 90 percent more efficiently than incandescent bulbs. These stylish lights give your boat a radiant glow both inside and out.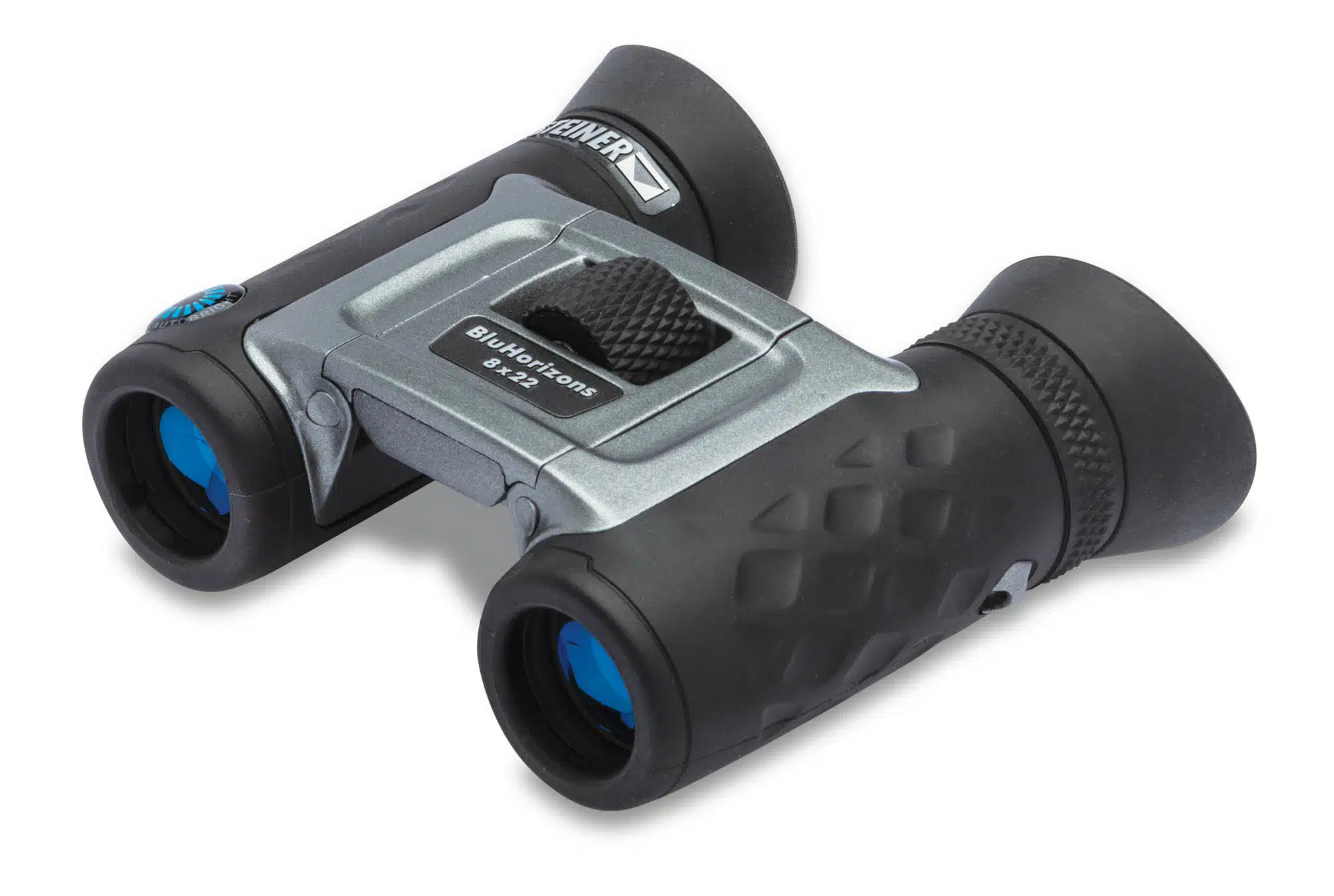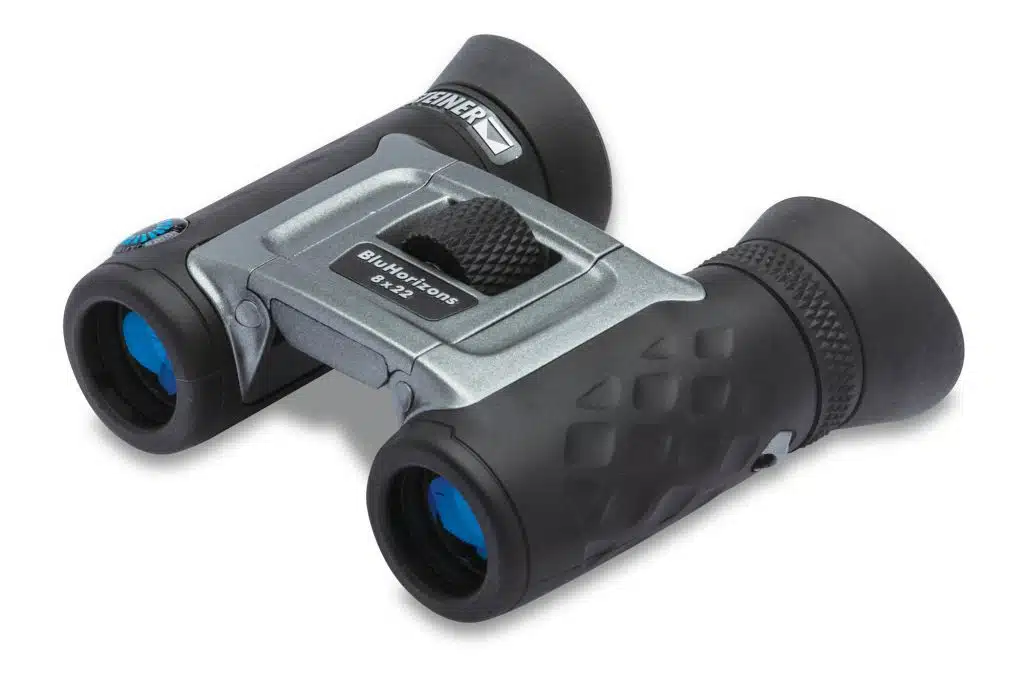 1st place: Steiner
2nd place: Bushnell
3rd place: Fujinon
Waterproof, corrosion-proof, and crystalclear with special coatings and capabilities, Steiner binoculars are specifically created for a water-borne life. steiner-optics.com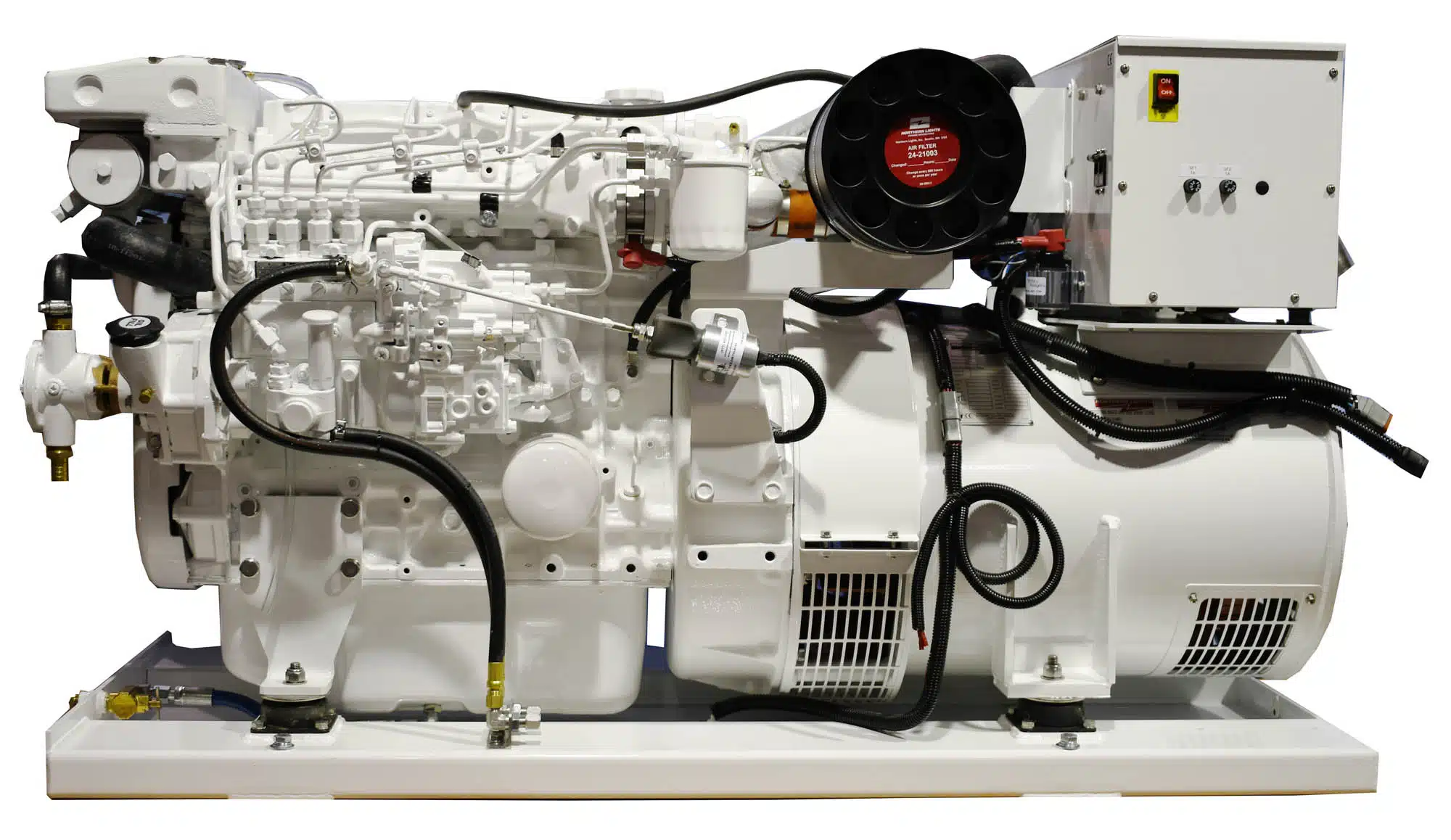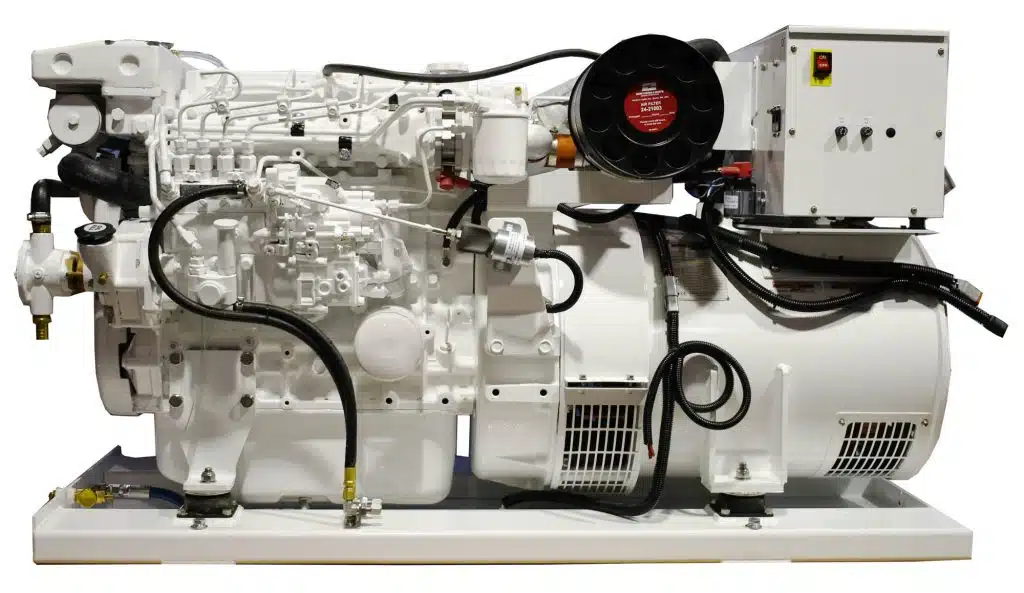 Favorite Marine Generator
1st place: Northern Lights
2nd place: Cummins/Onan
3rd place: Westerbeke
Northern Lights generators are designed for easy installation and long life and durability in the harshest marine environments. northern-lights.com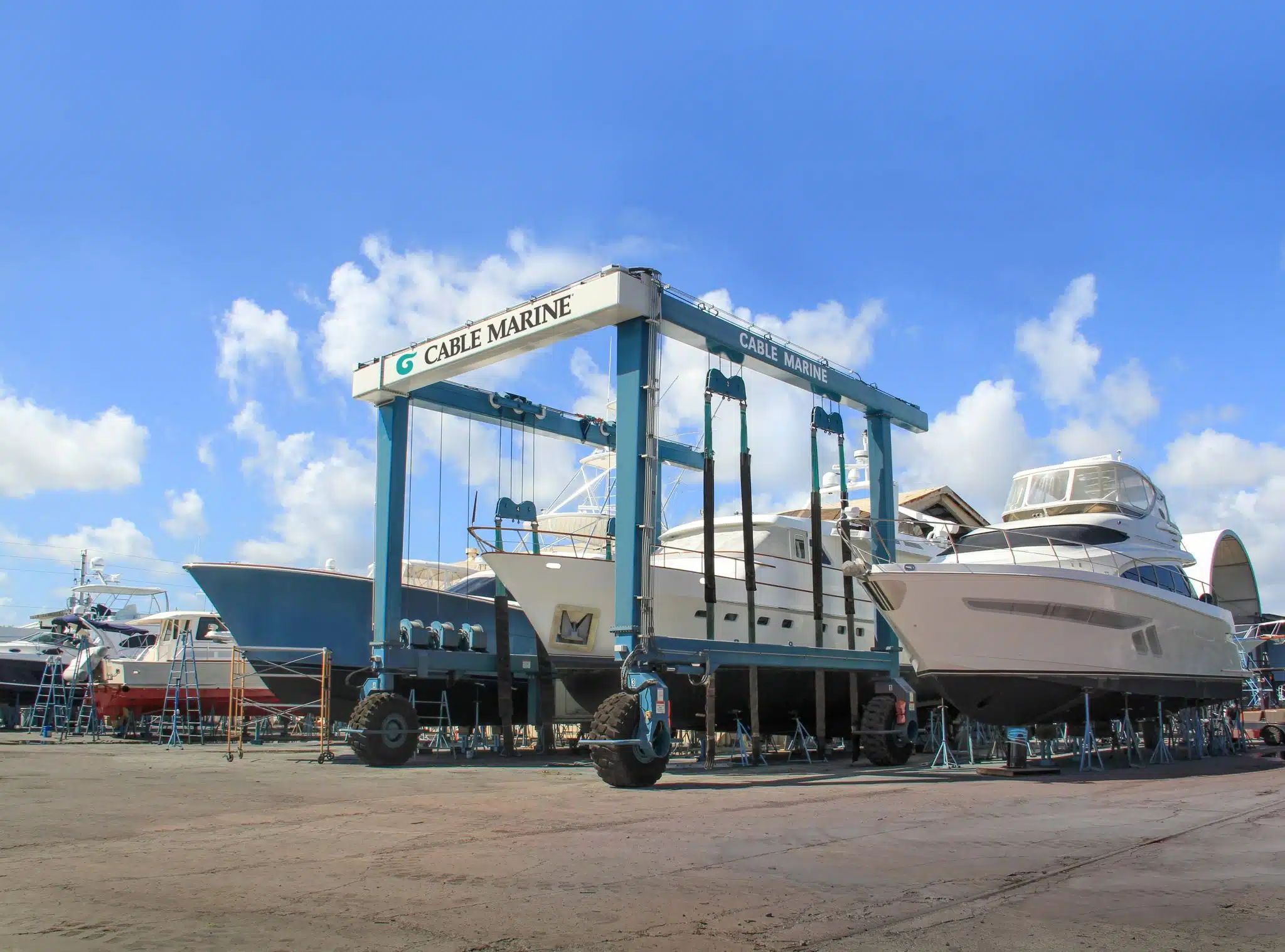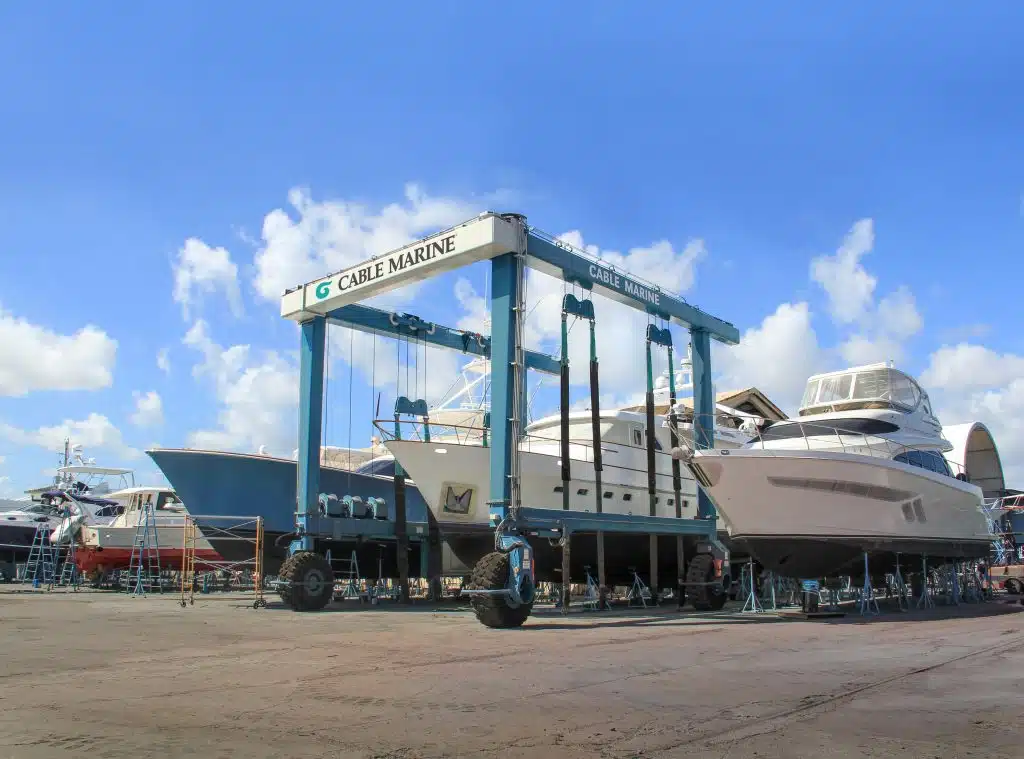 1st place: Cable Marine
2nd place:  Lauderdale Marine Center
3rd place:  Safe Harbor
Cable Marine is a full-service boatyard with two locations in Fort Lauderdale, Florida, specializing in painting, refits, fire restoration, haul-outs, and all other services. cablemarine.com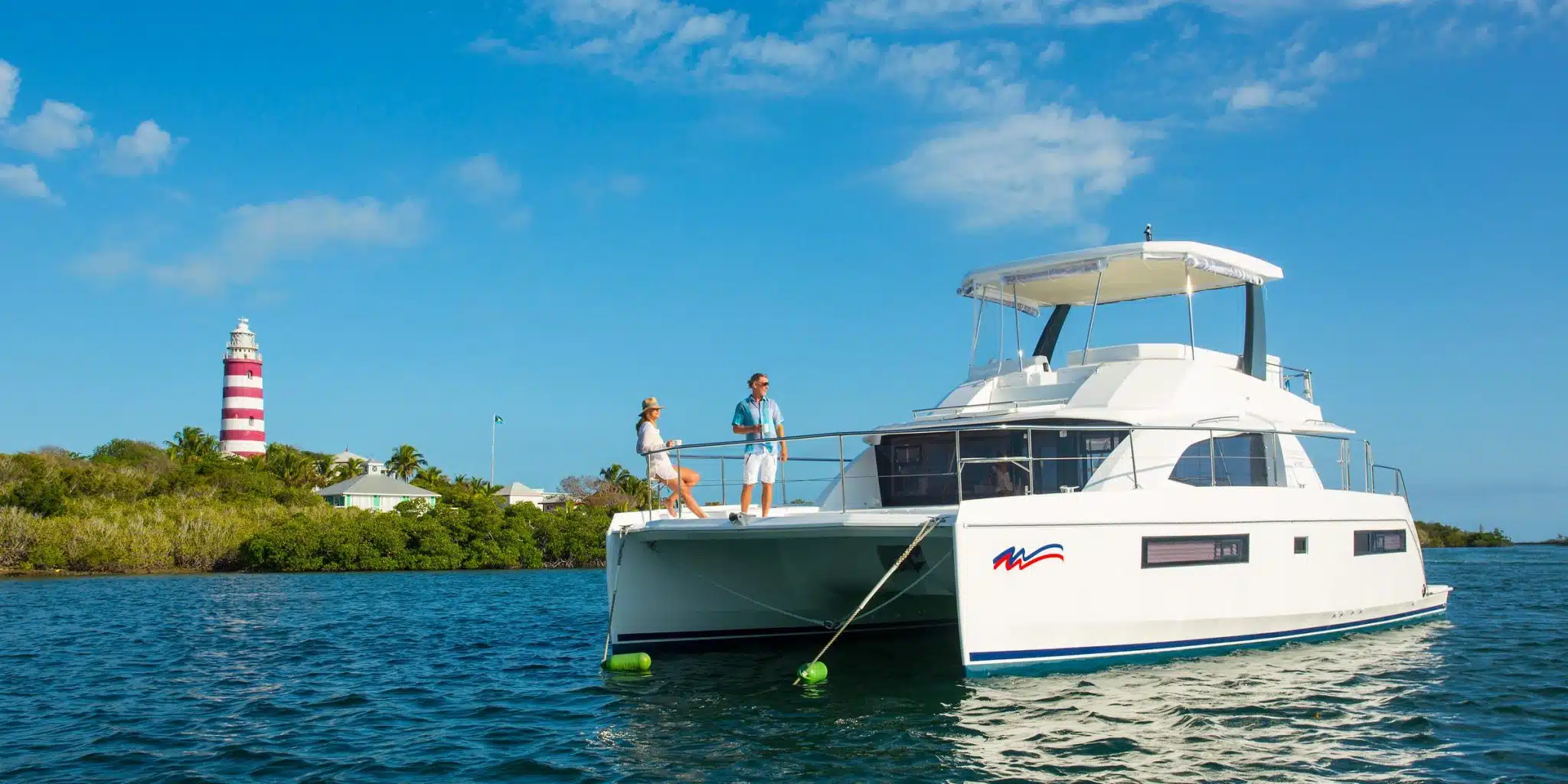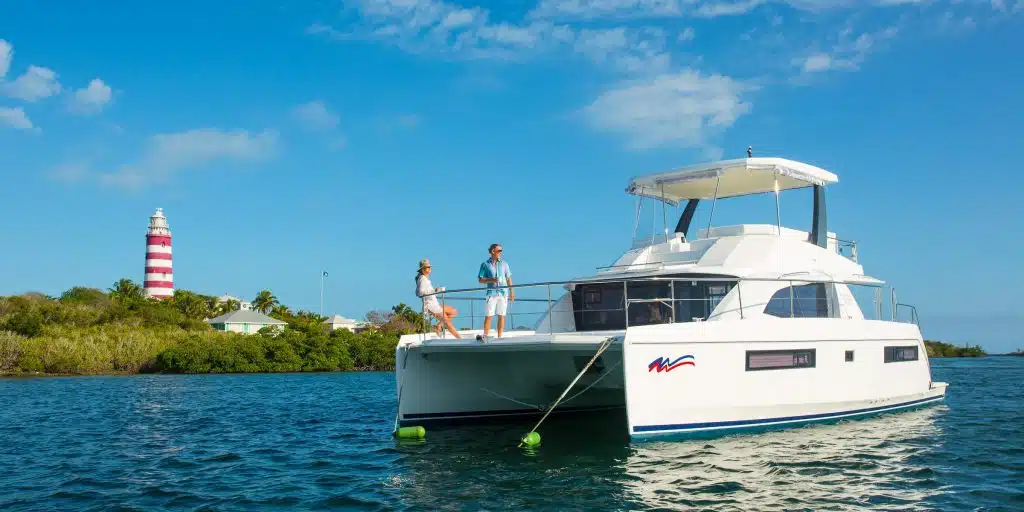 1st place: The Moorings
2nd place: MarineMax Vacations
3rd place: Sunsail
With a fleet of more than 400 yachts in 20 destinations worldwide, The Moorings creates unforgettable charter vacations ideal for boaters of all skill levels. moorings.com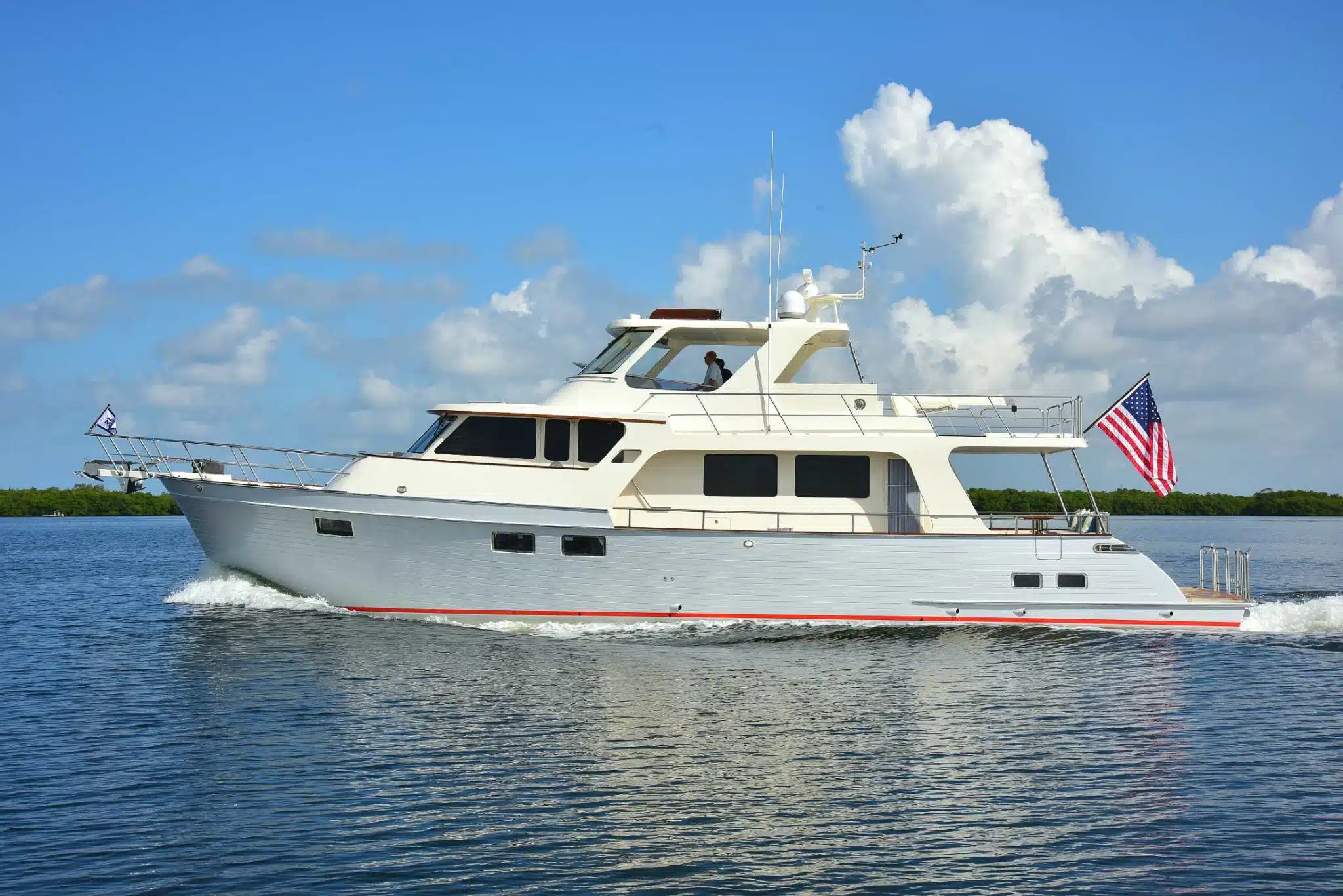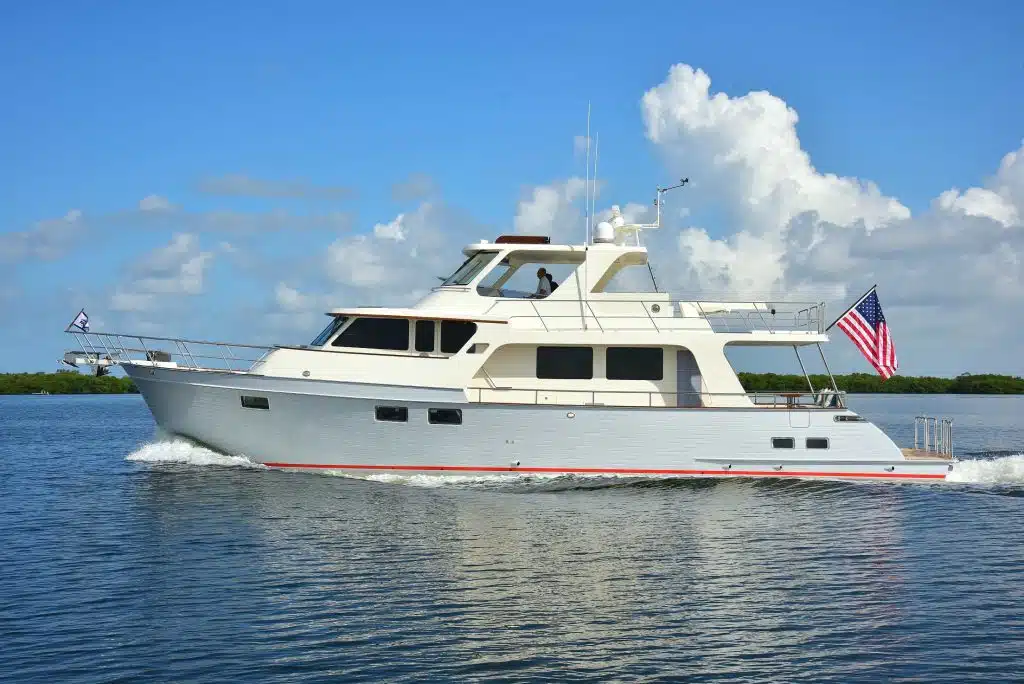 Favorite Long-Range Cruiser
1st place: Marlow
2nd place:  Grand Banks
3rd place:  Ocean Alexander
Marlow Yachts, such as the Explorer 58E (below), can cross the oceans in luxury, comfort, and reliability. These yachts shine in performance and appearance. marlowyachts.com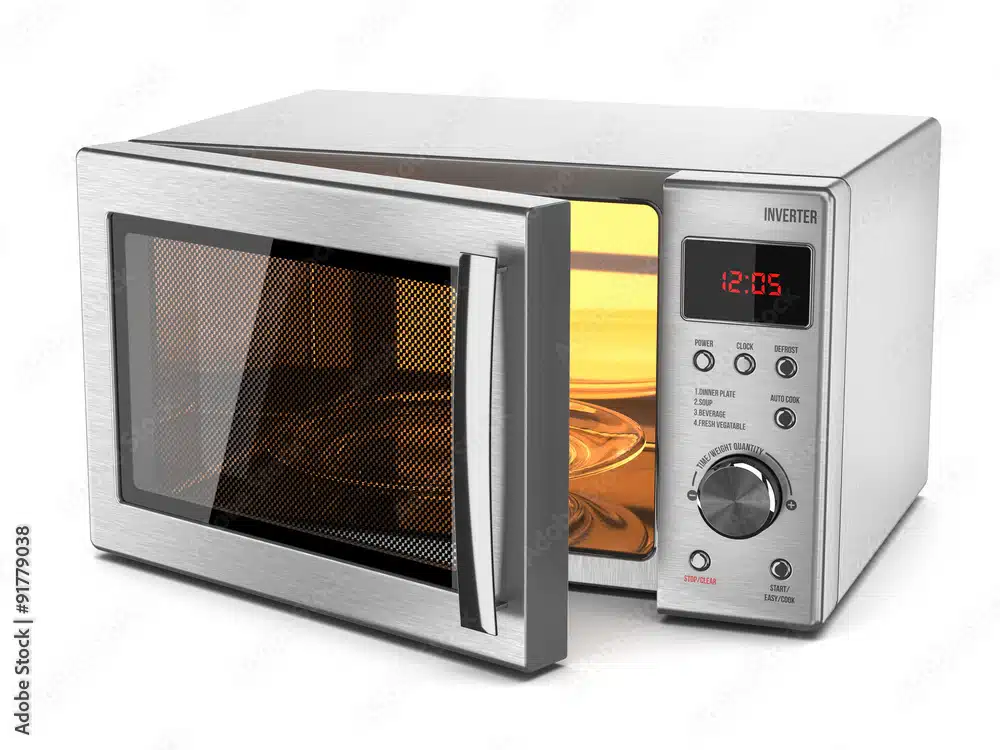 1st place: Microwave
2nd place: Keurig Coffee Maker
3rd place: Icemaker
A microwave can be used to cook fish, chicken, and veggies in minutes, so it's no surprise that it was voted the No. 1 must-have galley item.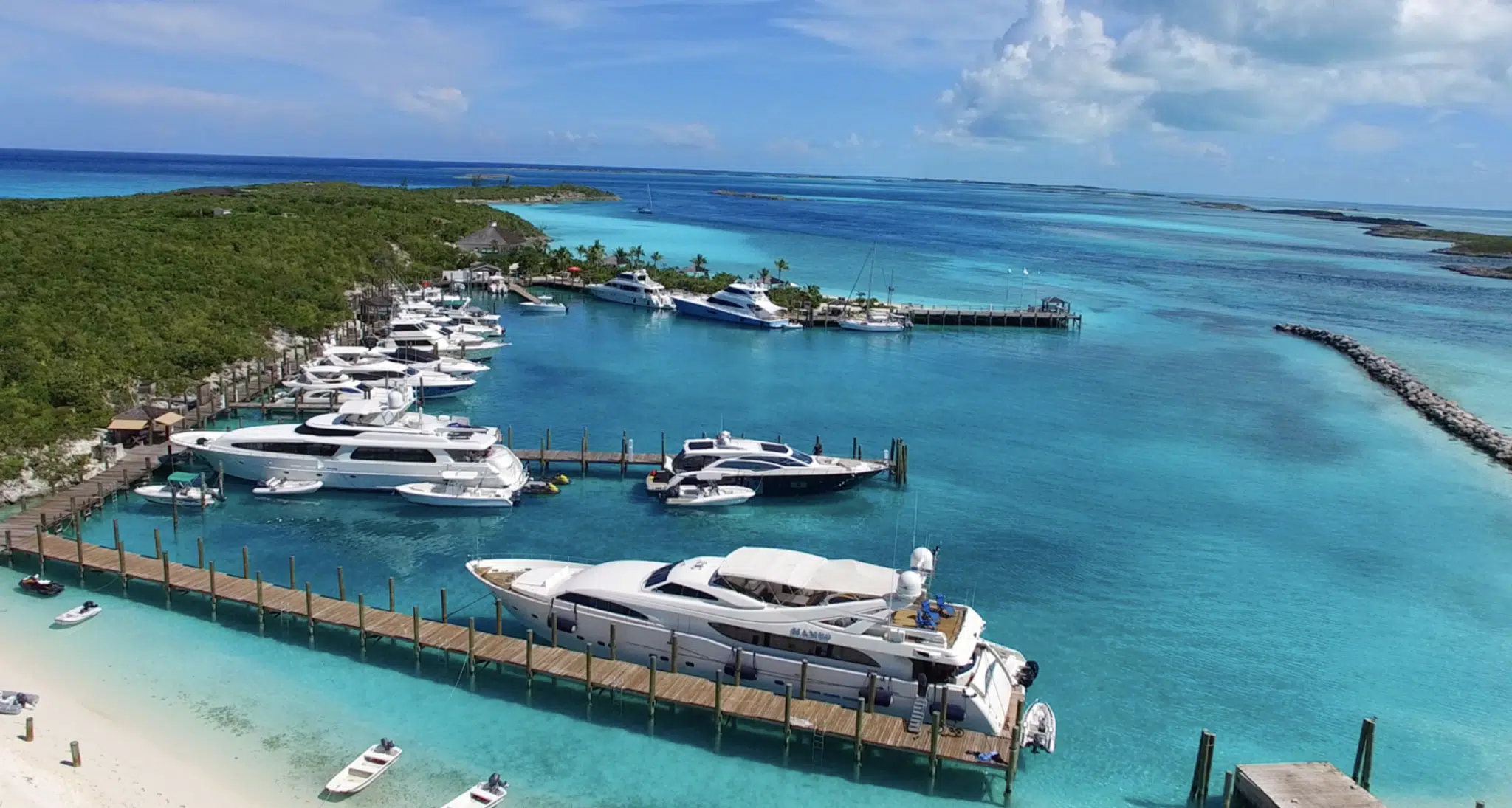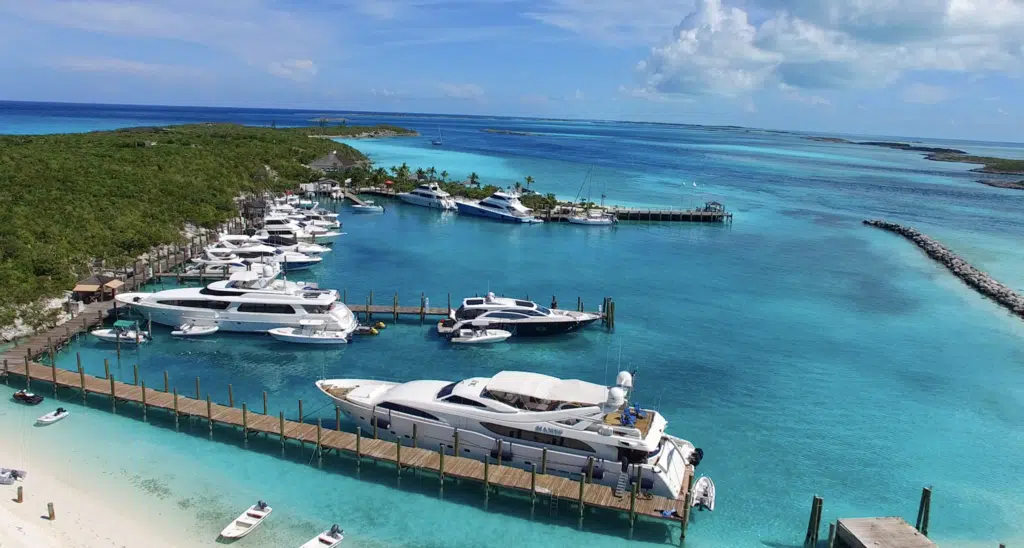 Favorite Marina (non-U.S.)
1st place: Highbourne Cay Marina
2nd place: Resorts World Bimini
3rd place:  Abaco Beach Resort
Highbourne Cay Marina features 750 feet of face dock for yachts up to 180 feet and 16 back-in slips for boats up to 75 feet. Amenities include fuel, water, ice, Wi-Fi, and more. highbournecaybahamas.com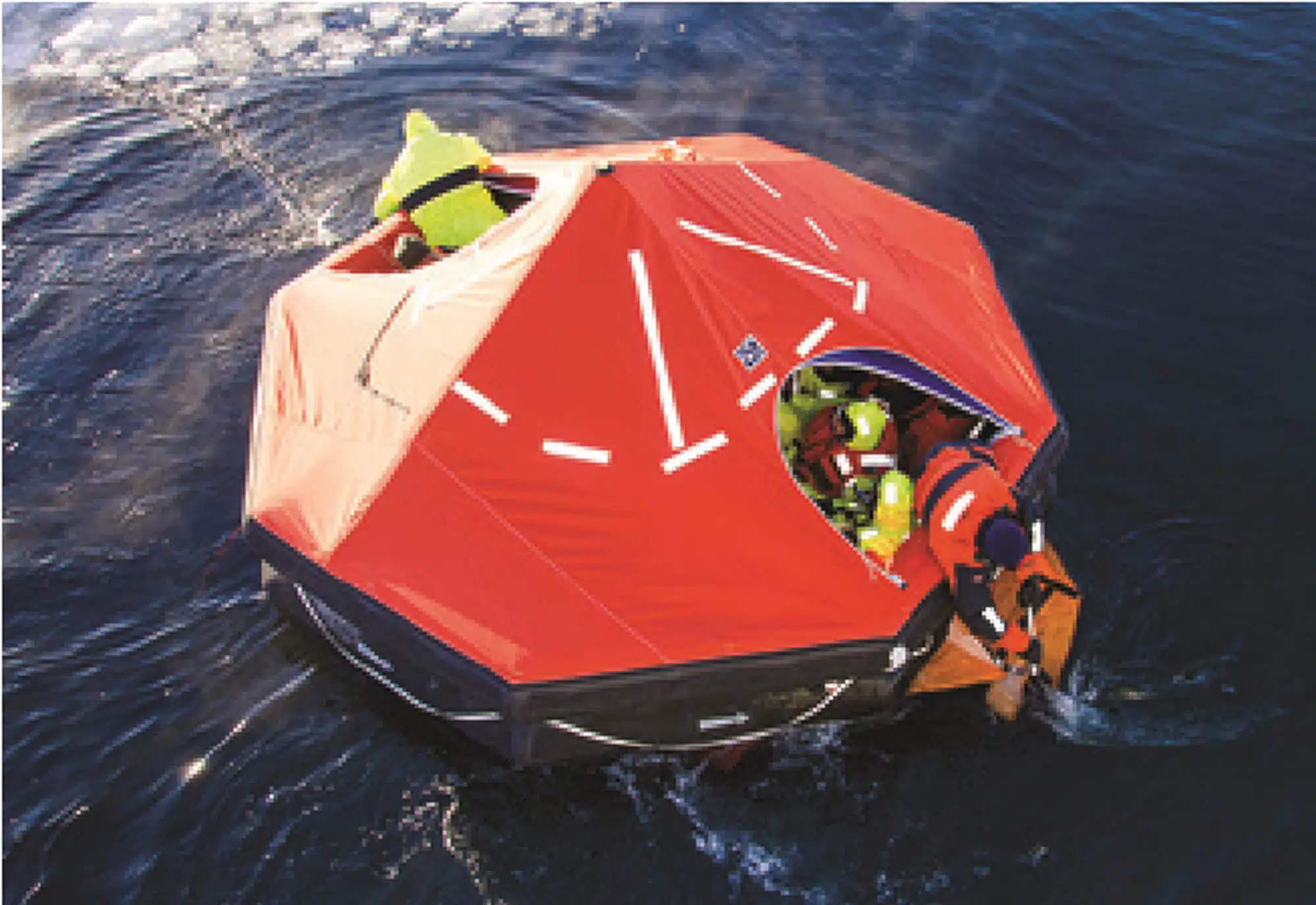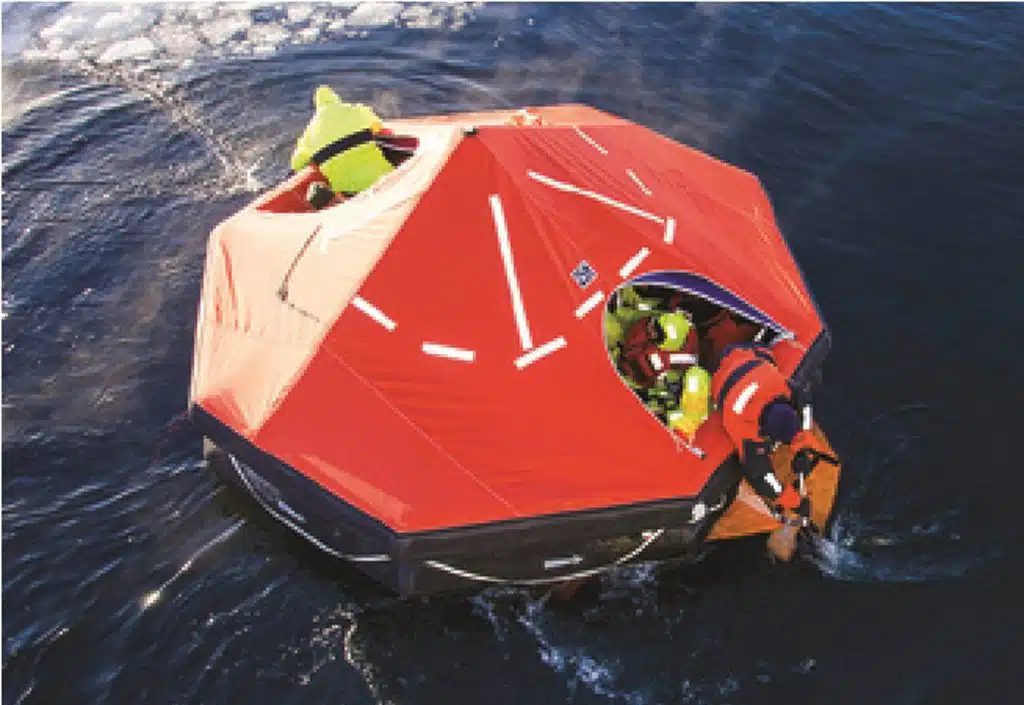 1st place: Viking
2nd place: Winslow Marine
3rd place: Revere Survival
Viking life rafts of the throw overboard type, like the 25DK+ (above), are essential when it comes to safety at sea. viking-life.com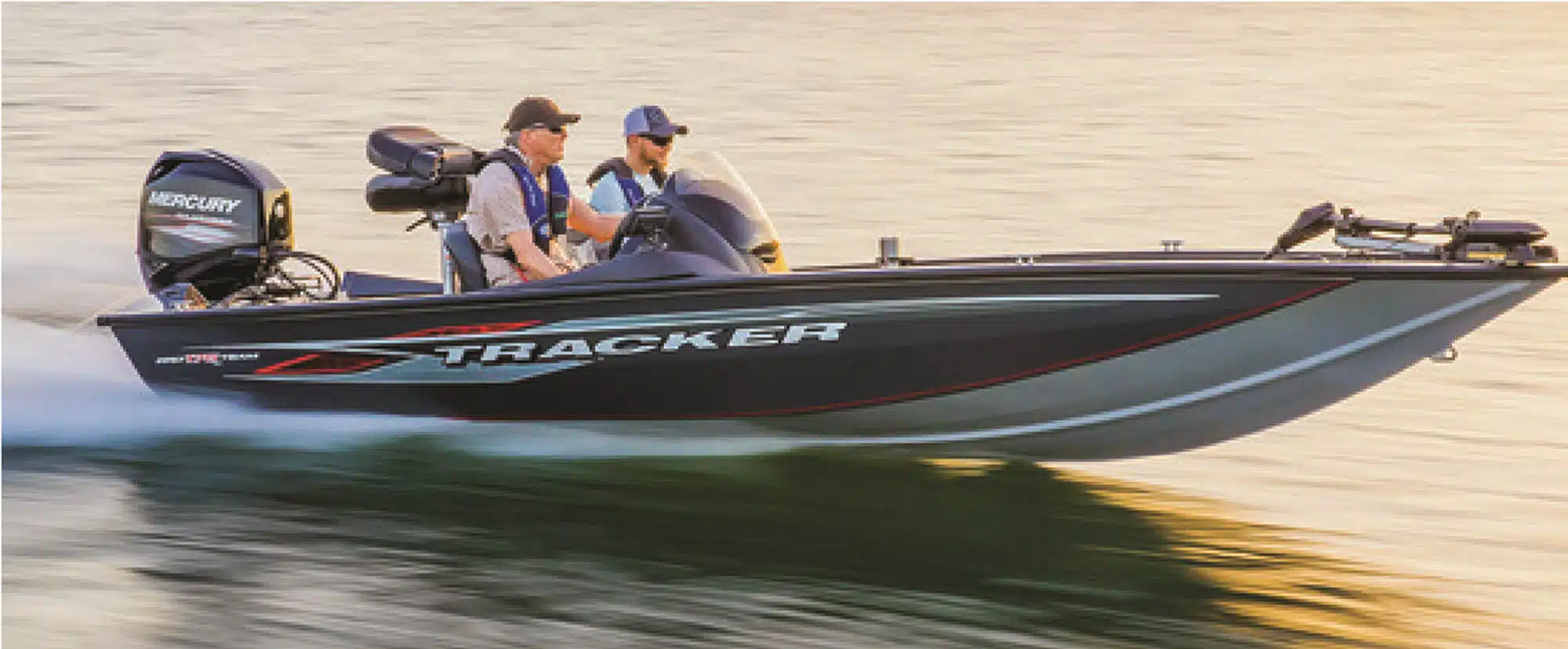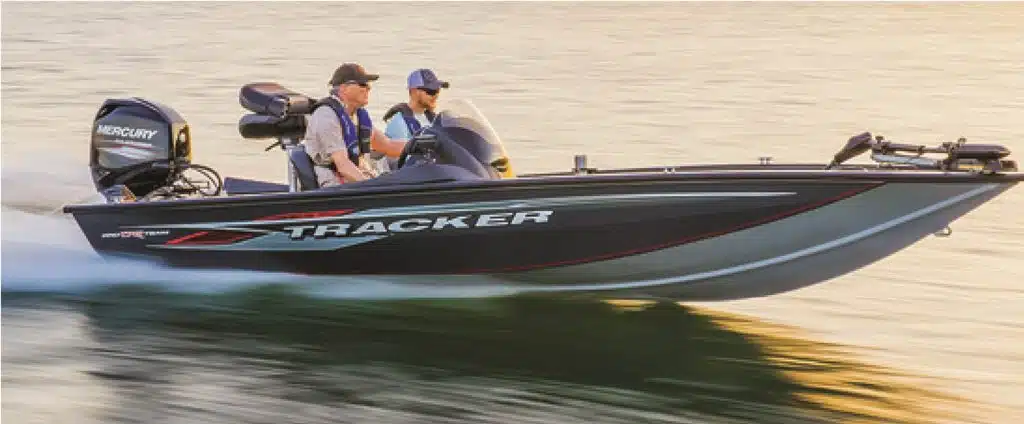 Favorite Aluminum Fishing Boat
1st place: Tracker
2nd place: Ranger
3rd place: Triton
Tracker aluminum boats are designed to be dependable fishing machines that deliver unmatched performance and trouble-free maintenance. trackerboats.com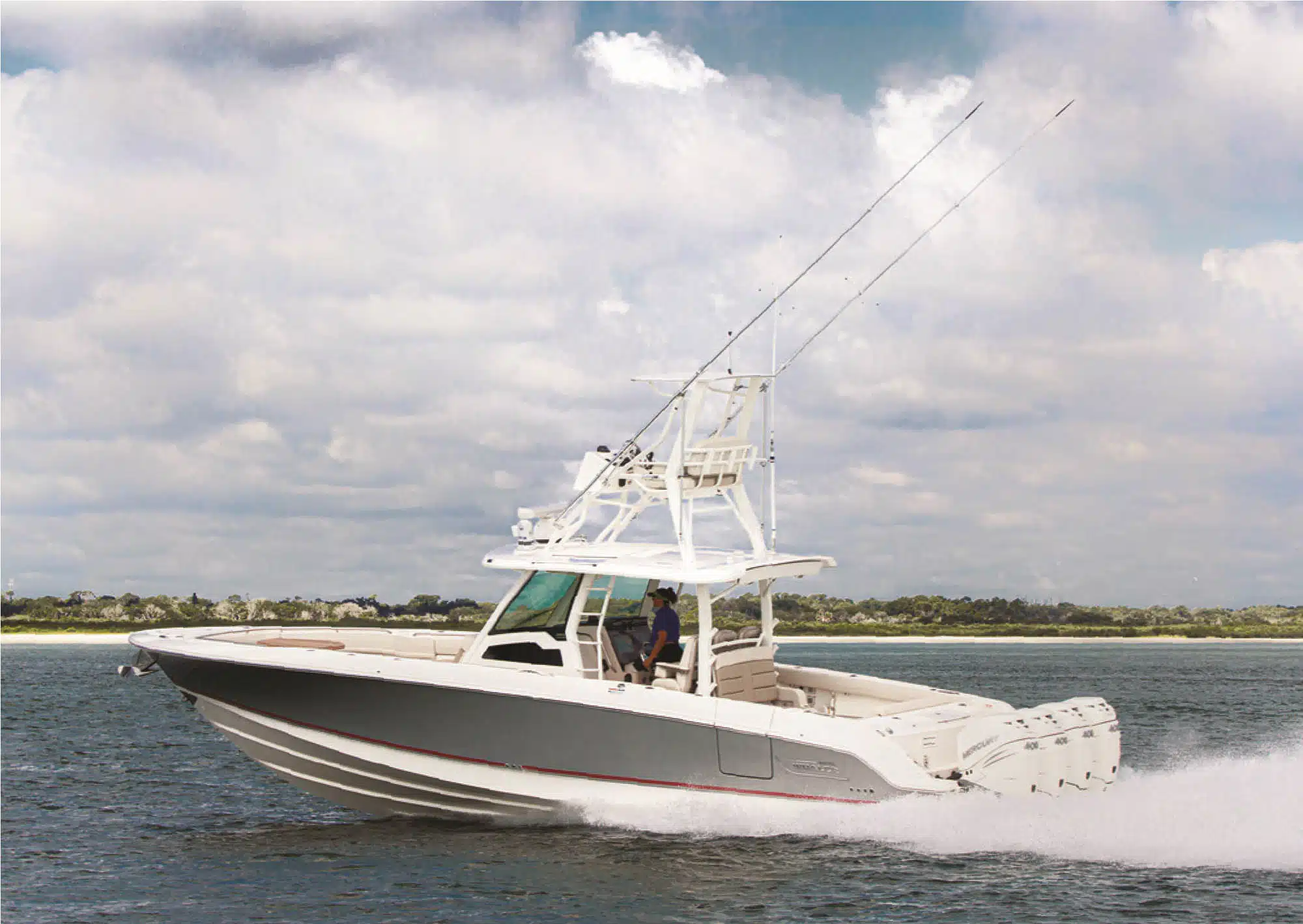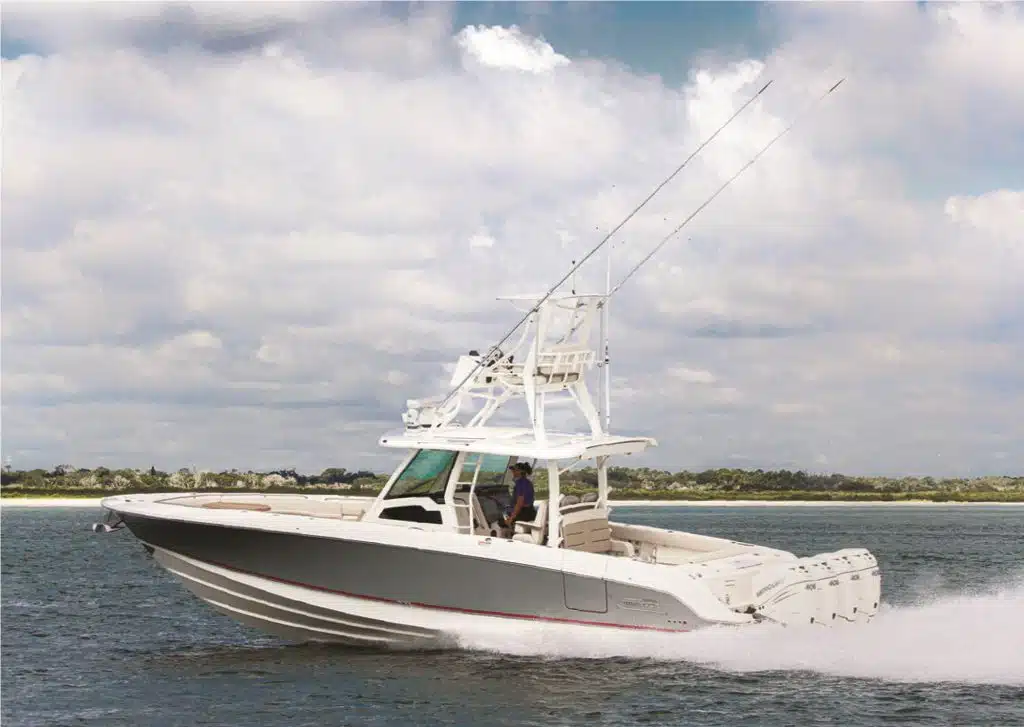 1st place: Boston Whaler
2nd place:  Grady-White
3rd place: Intrepid
Boston Whaler center consoles, such as the 380 Outrage (below), feature a cutting-edge design and first-class amenities for offshore cruising, water sports, and fishing. bostonwhaler.com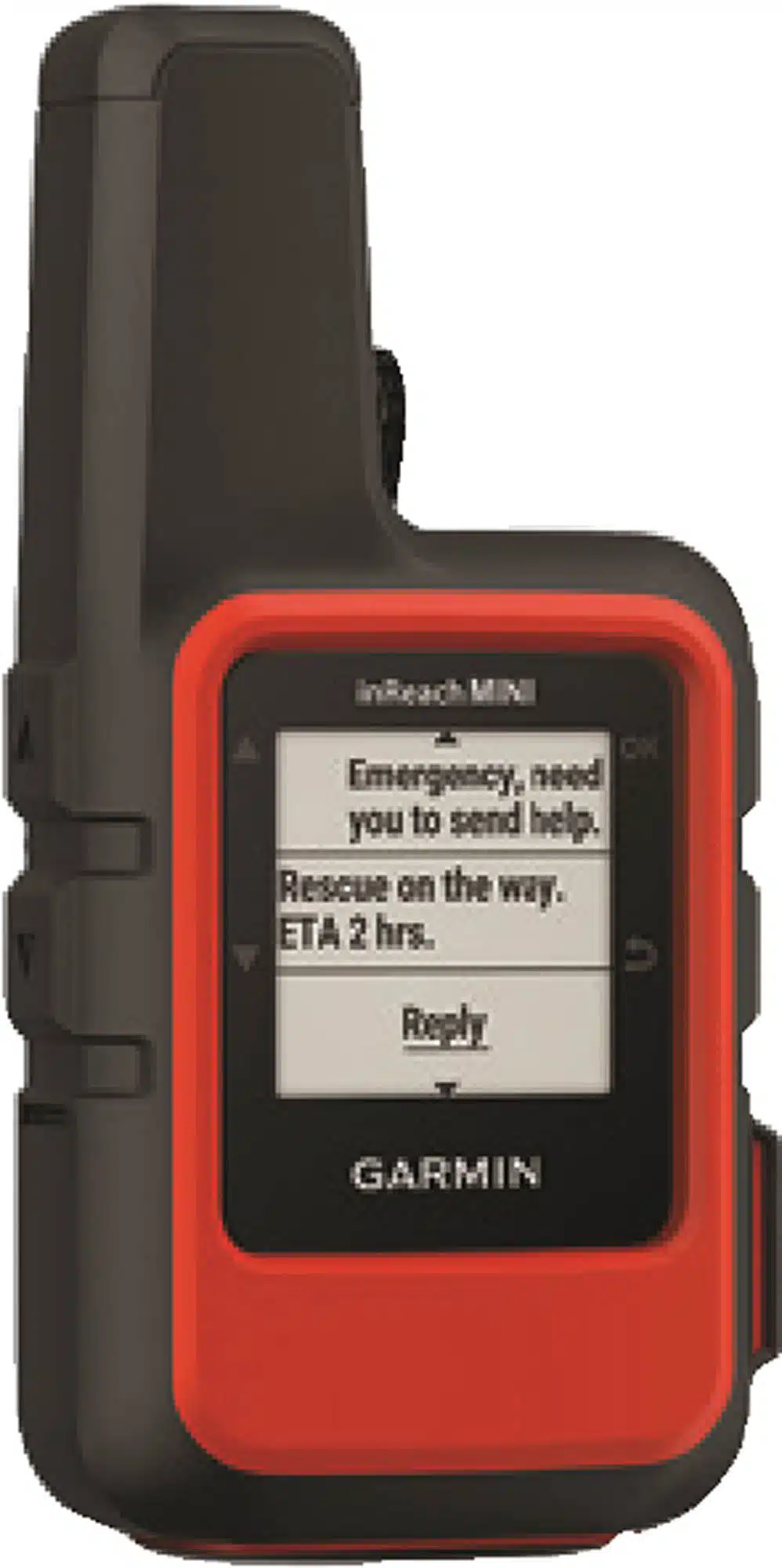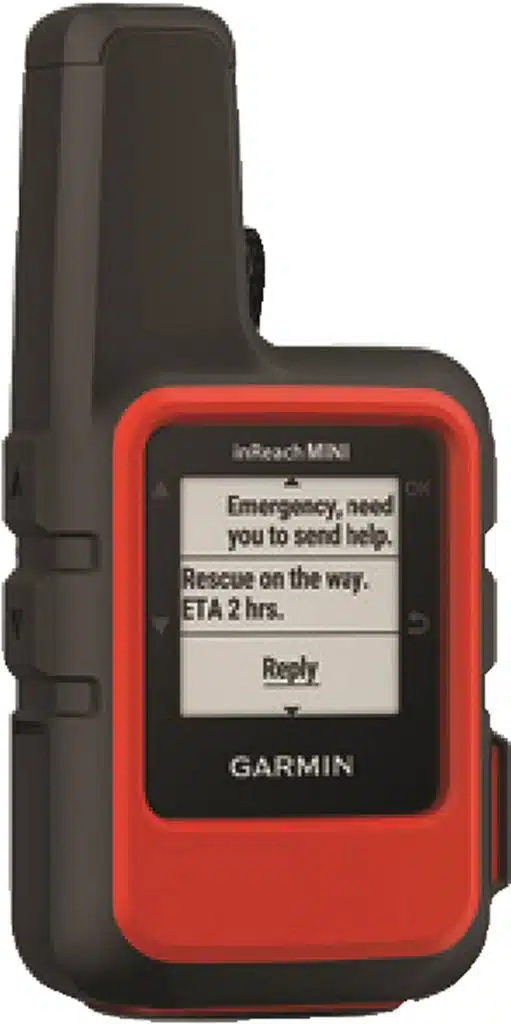 Favorite Personal Locator
1st place: Garmin
2nd place: ACR
3RD PLACE: Spot
Garmin's InReach Mini is a palm-sized satellite communicator for maintaining off-the-grid contact. It allows two-way messaging, interactive SOS alerts, and location sharing via a global Iridium satellite network. Weather forecasts are provided upon request. garmin.com
1st place: Cheese and crackers
2nd place: Snacking nuts
3rd place: Beef jerky
Relaxing on your boat can give you the munchies. From salty to sweet, there are many types of snacks, but our readers chose cheese and crackers as their favorite treat.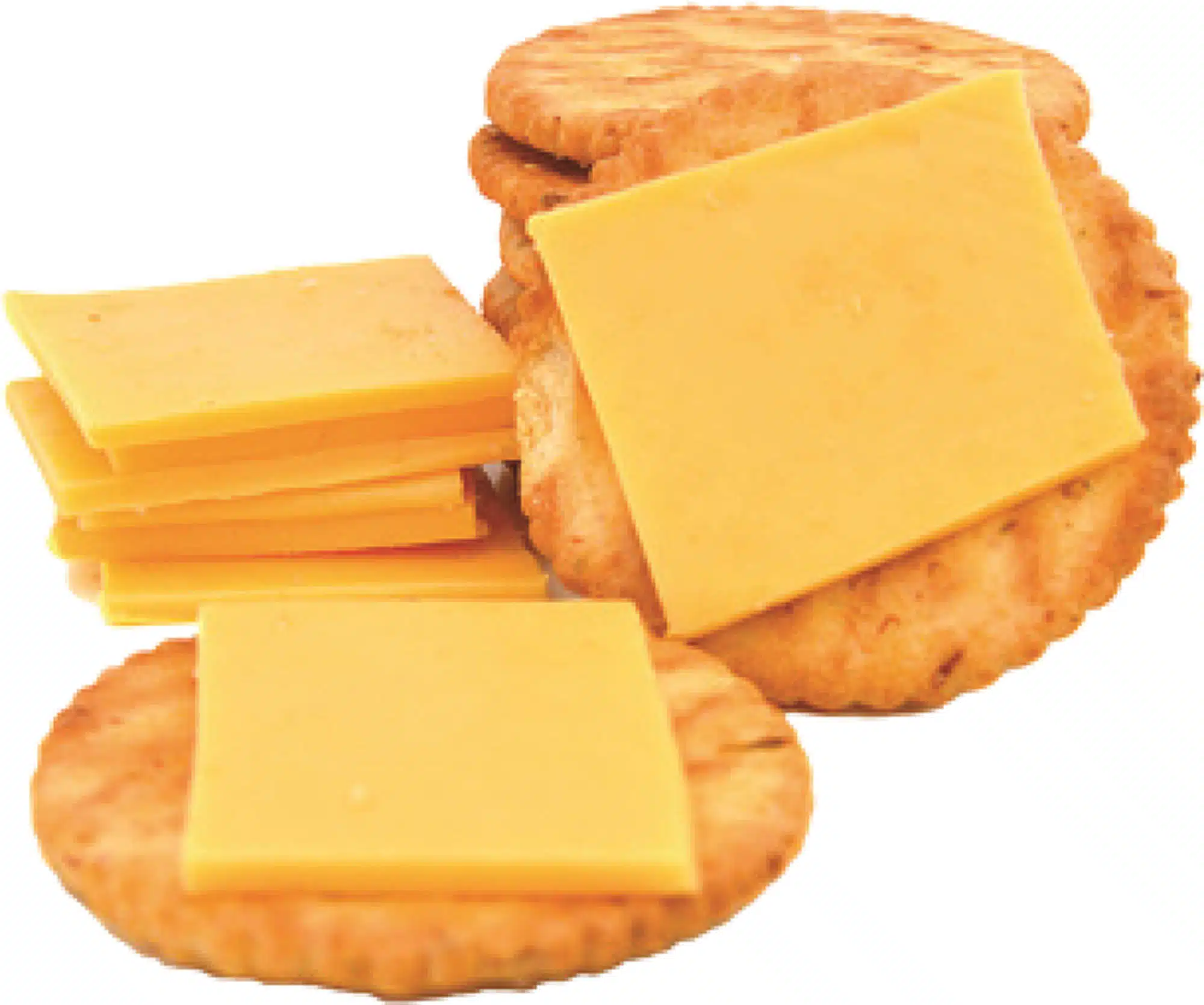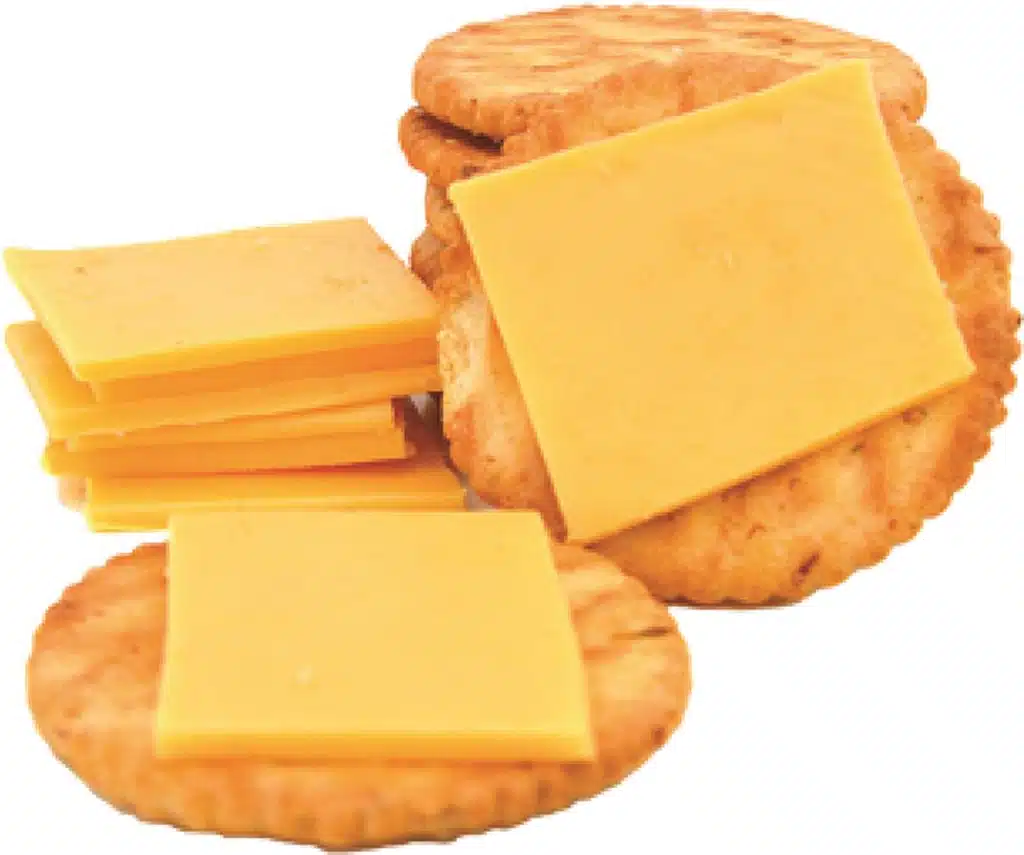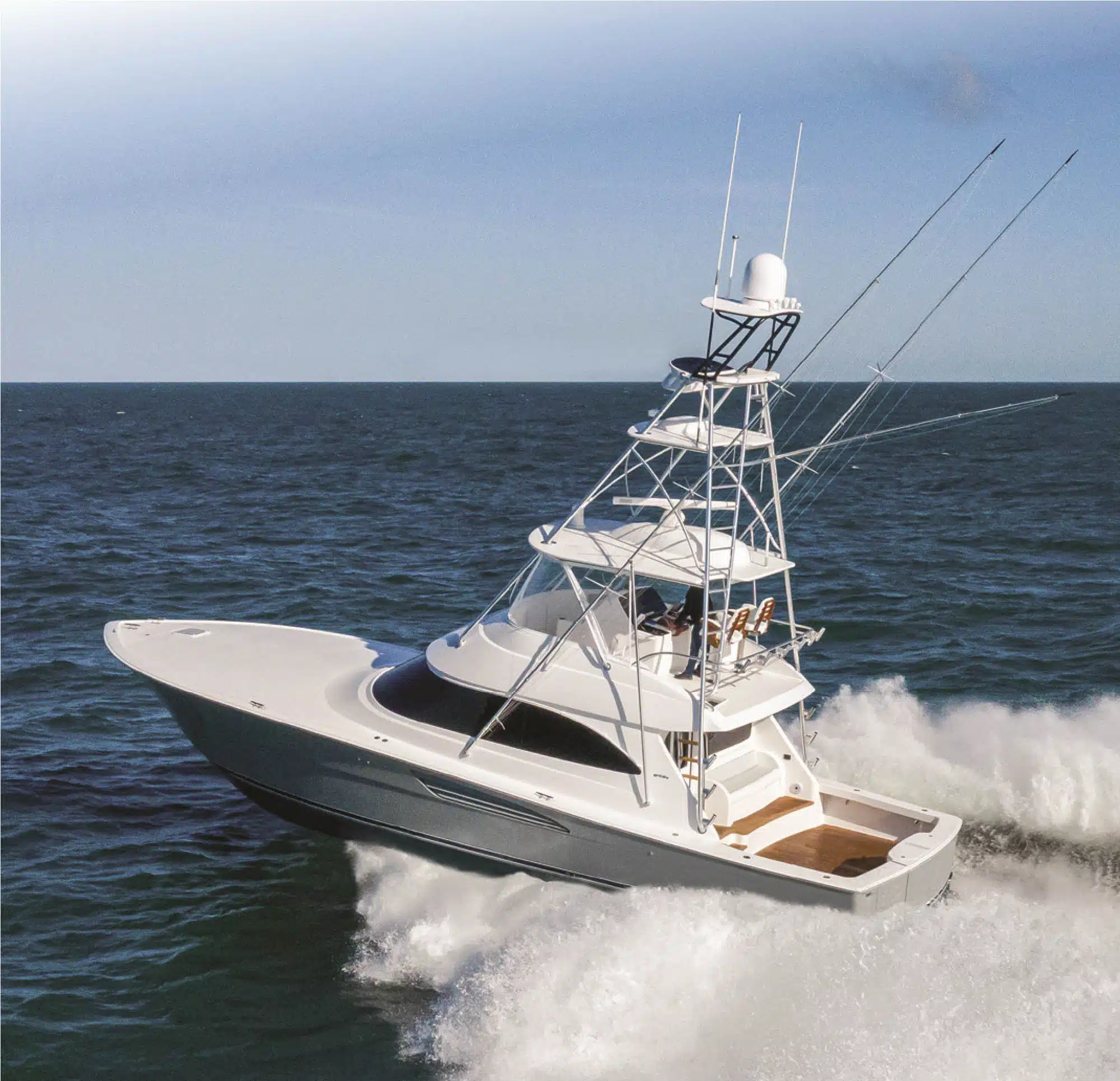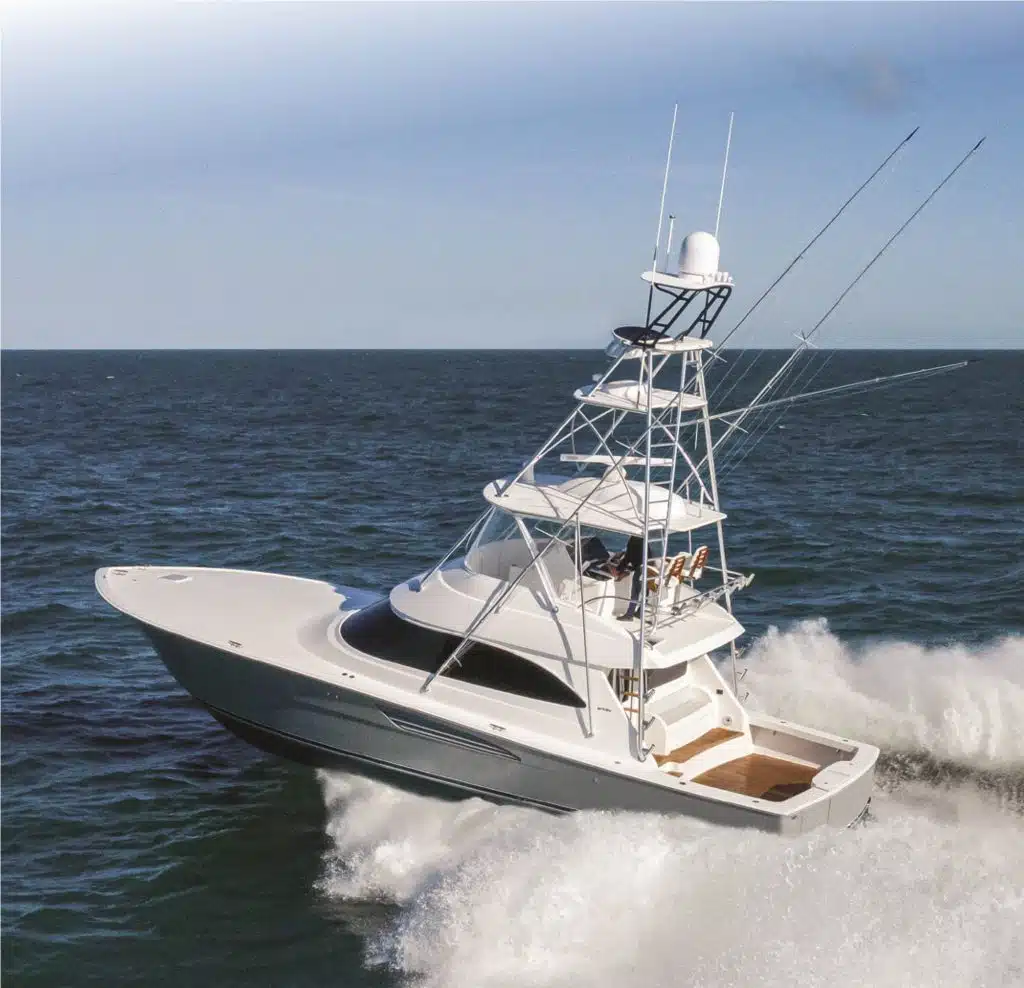 1st place: Viking
2nd place: Bertram
3rd place: Hatteras
Viking sportfishers, like the new 54 Convertible, (below), are designed for the ultimate luxury tournament fishing and yachting experience. vikingyachts.com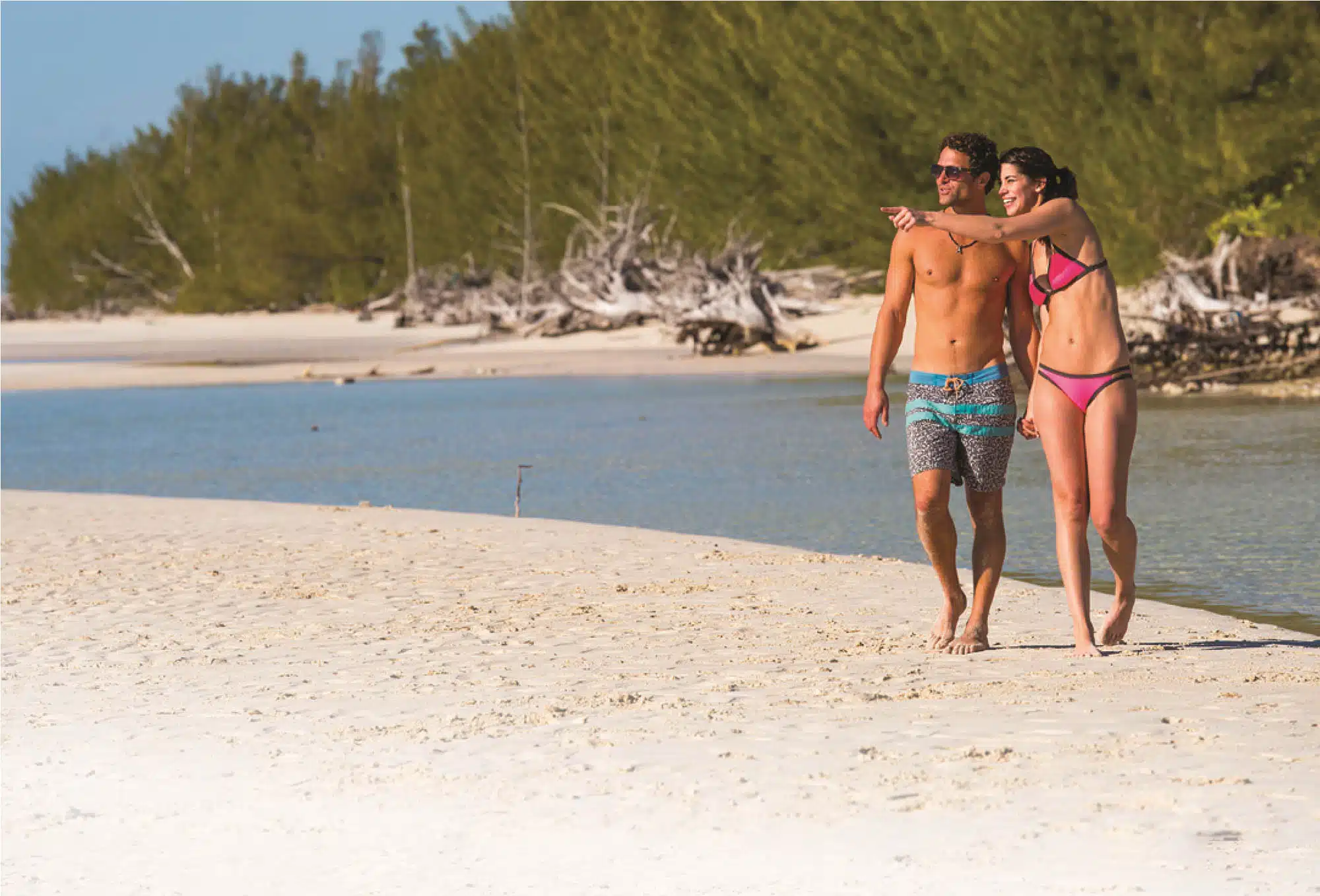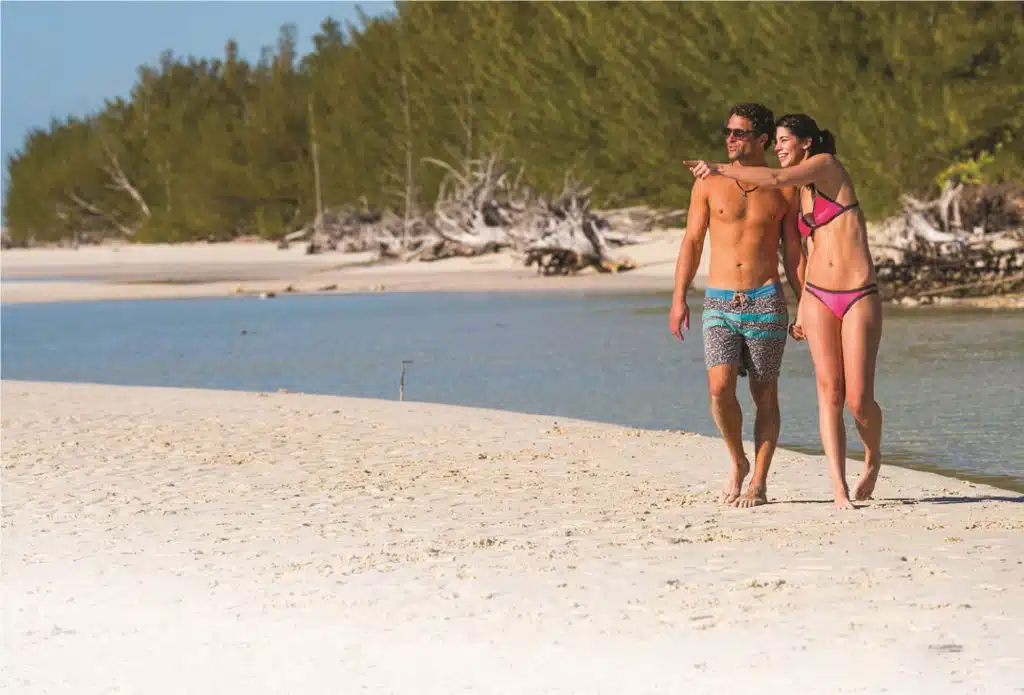 Favorite Vacation Destination
1st place: The Bahamas
2nd place: Florida Keys
3RD PLACE: British Virgin Islands
With crystal-clear blue waters, gorgeous white-sand beaches, and plenty of islands to explore, there's no doubt The Bahamas is the No. 1 vacation destination! bahamas.com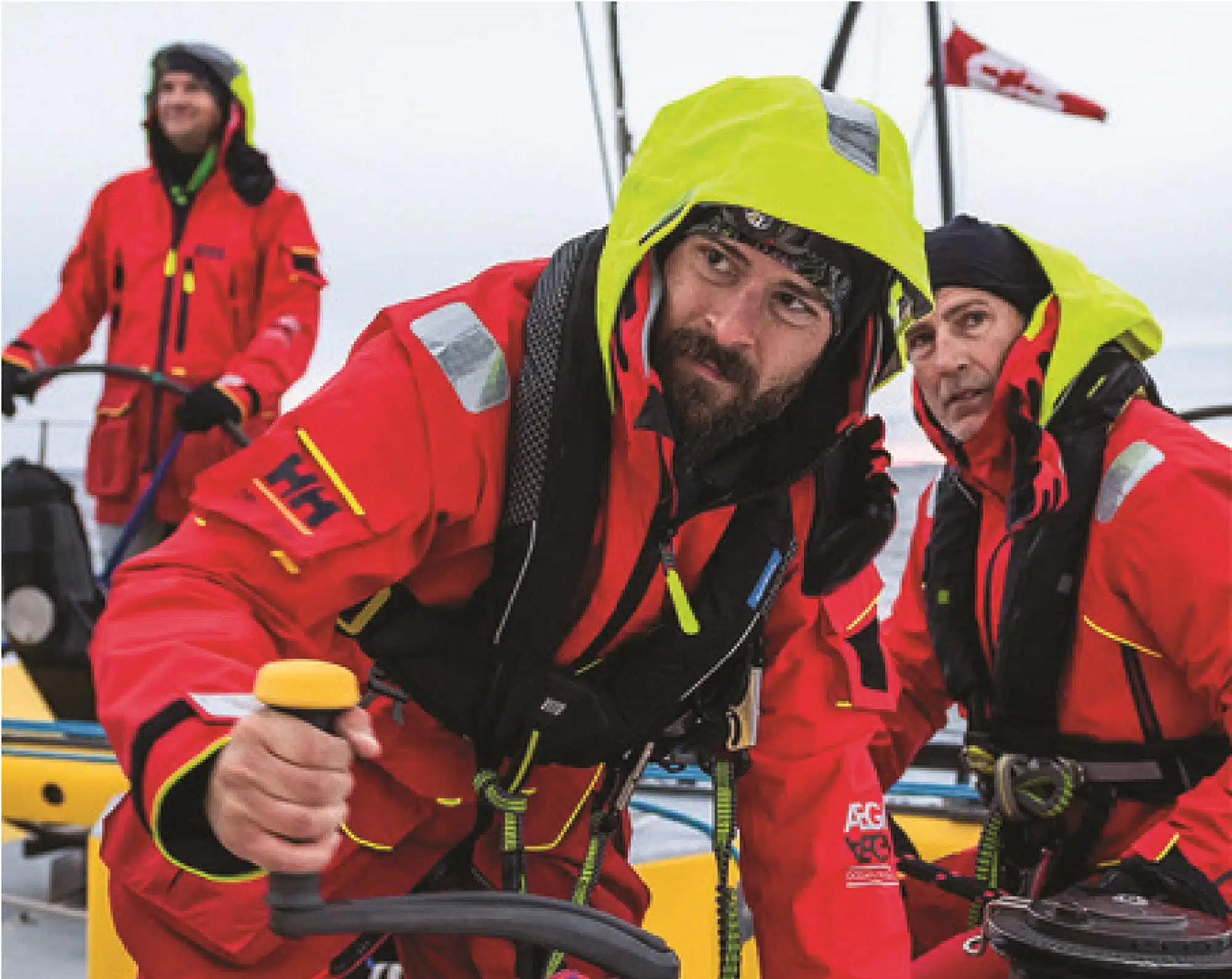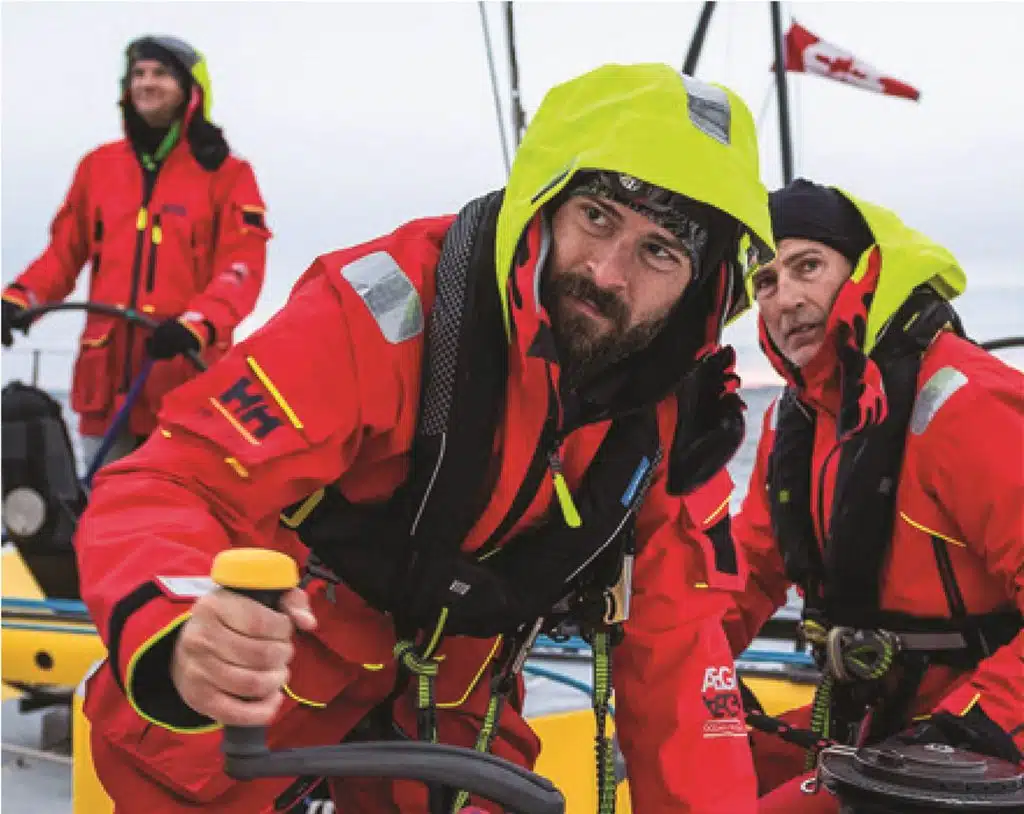 Favorite Foul-Weather Gear
1st place:  Helly Hansen
2nd place: Grundens
3rd PLACE: Gill
Diesel is the boaters' choice because the engine is more fuelefficient and tends to last longer.