The Power of Innovation: Introducing the Mercury V8 500R
Mercury Racing has introduced the powerful and technologically advanced V8 500R outboard engine for high-performance luxury sport boats. With more than 500 horsepower and upgraded components, the 500R sets a new standard for outboard power density. Its 4.6-liter, 64-degree V8 FourStroke powerhead is boosted by an exclusive Mercury Racing supercharger. Other key features include humidity compensation technology and an Advanced Racing Core (ARC) midsection for durability and performance. The engine also offers a new gearcase design, improved steering system, and compatibility with Mercury Racing technology solutions.
Boaters can choose from various color options and benefit from a three-year limited factory warranty. The 500R is available in four lengths—20-inch, 25-inch, 30-inch, and 35-inch—to accommodate any single- or multi-engine performance application. The 26-inch center-to-center mounting distance on multi-engine transoms enables seamless installations on new boats and repower applications.
Experience Unmatched Performance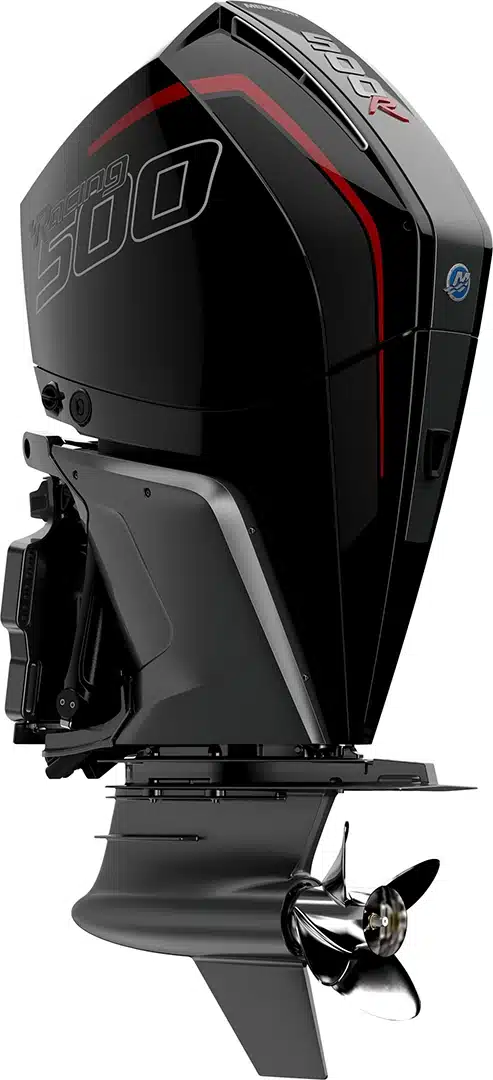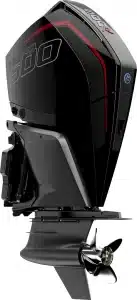 "Capable of delivering more than five hundred horsepower in a wide range of conditions, and weighing as little as seven hundred and twenty pounds, the 500R establishes a new benchmark for outboard power density," said Stuart Halley, Mercury Racing general manager. "This motor offers incredible mid-range punch and pulls with unrelenting authority all the way to wide-open throttle. This is the most exciting production outboard to ever emerge from the Mercury Racing shop."

Watch this space for more about the all-new Mercury Racing V8 500R engine. mercuryracing.com