Hinckley's SilentJet: A Hybrid Future
Hinckley's SilentJet propulsion will be a viable hybrid option. Running a 40-foot cruising boat solely on all-electric power may still be a dream, but the big day is coming. To get there, today's marine engineers utilize increasingly powerful batteries, lighter hull materials, and more efficient electric motors.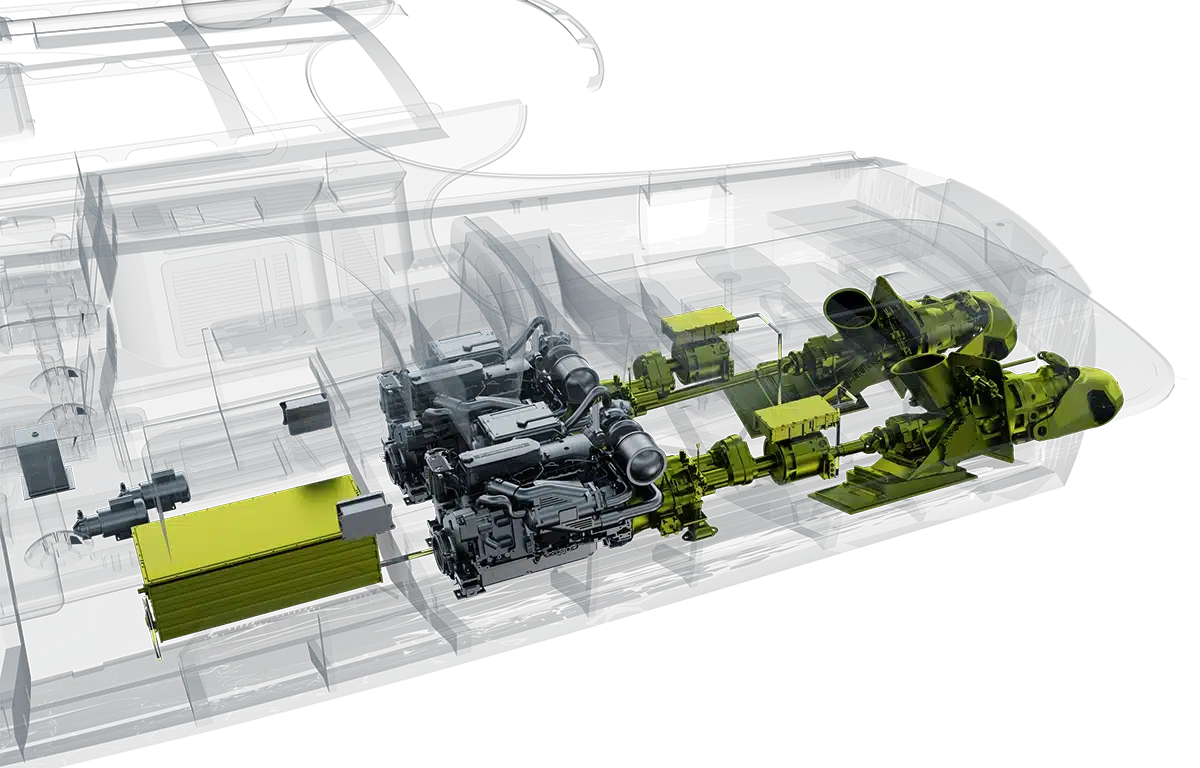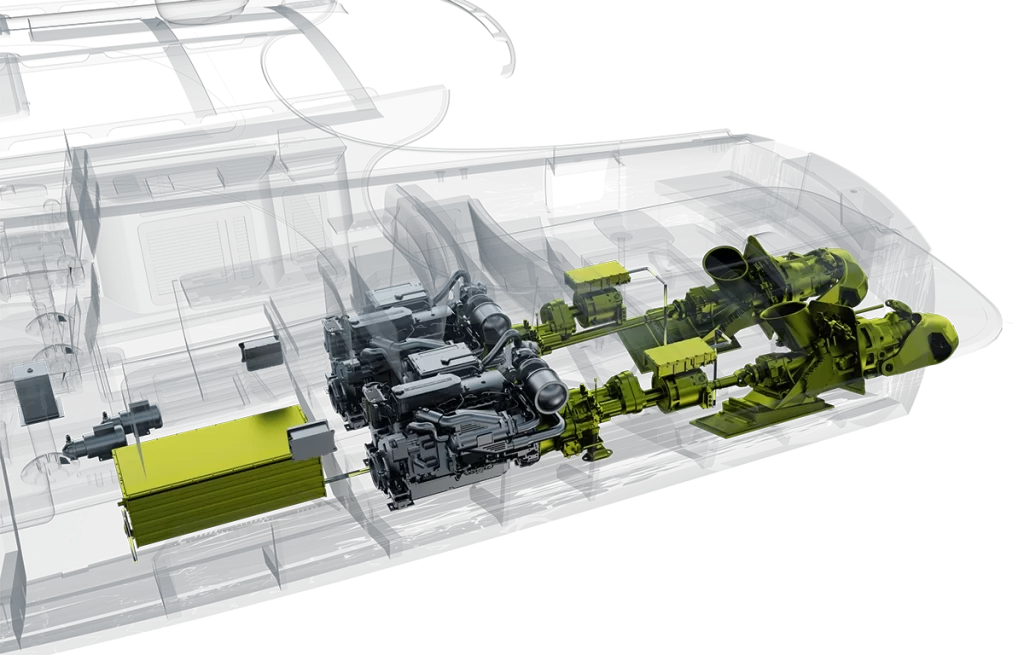 Those engineers have also faced up to the scary monster in all-electric boating: range anxiety. If you think running out of juice in your Tesla on the highway is frightening, imagine going dark aboard your boat 30 miles offshore. The dream becomes a nightmare.
The Hinckley Company of Portsmouth, Maine, has been slowly solving the electric riddle for years. The builder boldly launched the all-electric Dasher concept boat in 2017. While it was expensive and only a few were sold, Hinckley's resolve and can-do attitude led to lots of press and, more importantly, knowledge gained.

That wisdom and experience helped create the SilentJet Propulsion system, a diesel-electric hybrid combination. In the Hinckley Picnic Boat 40 S, the SilentJet offers customers the best of high-performance diesel running, coupled with battery-electric cruising at 7 knots.
"Customers leave their marina in total silence and experience one to two hours of peaceful, sailing-like running," explained Scott Bryant, who noted the hybrid version retails for about 30 percent more than the diesel-only boat. 
The boat carries a single 80 kW battery which weighs 1,200 pounds. Adding more batteries would increase the all-electric cruising range, but Bryant said that wasn't an option they pursued.
"The ninety minutes of harbor cruise running time on the battery is the sweet spot for our customers," Bryant said. "Our customers want that quiet experience, and that's why this new project is using water-jet propulsion, as opposed to propellers which we had in the 2017 Dasher. By design, jets have superior vibration resistance because of their impeller/nozzle geometry and built-in thrust bearing."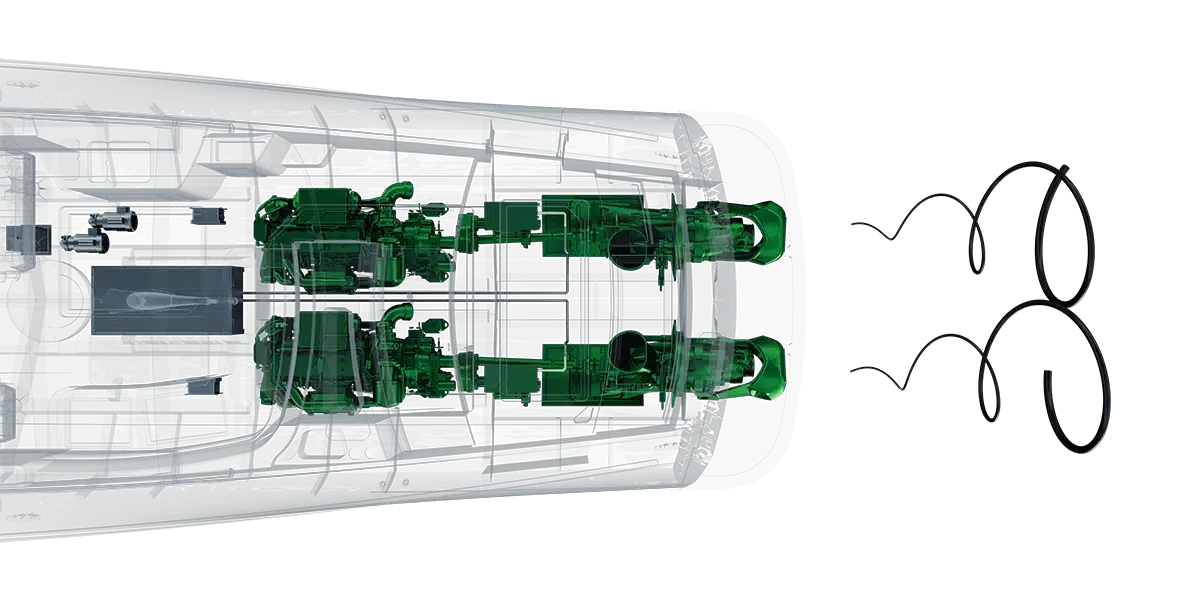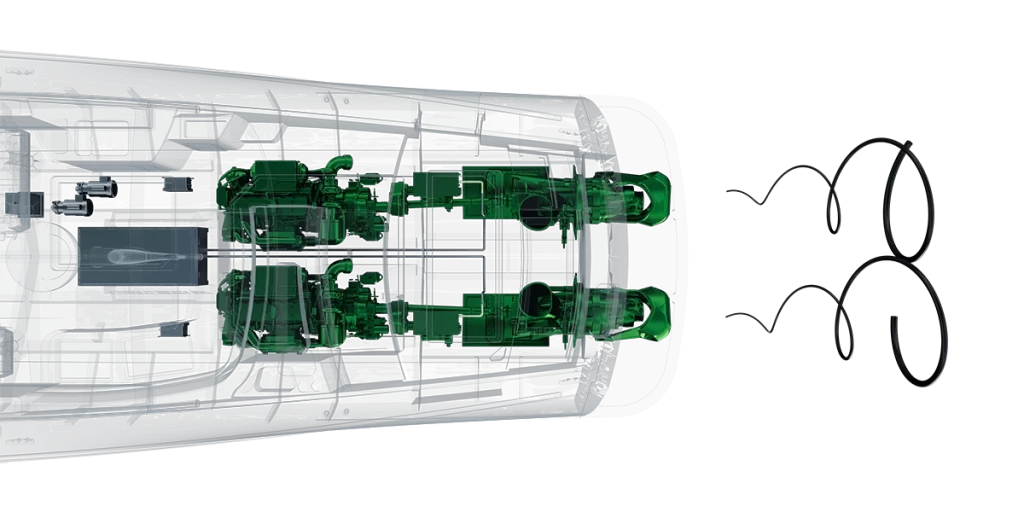 SilentJet Propulsion System: A Blend of High-Performance and Silence
Hinckley's long history with water-jet propulsion and developing dedicated control systems, like the builder's Jetstick 4, provided a high-level of confidence that its system would deliver the best possible automated customer experience and the most silent.
"Twin Disc was an incredible partner for this project," Bryant said. "Their expertise relative to drivetrain and software development is an example of Twin Disc's engineering prowess."
The Twin Disc system's functionality complemented Hinckley's already existing user-friendly Jetstick 4 control system, which allows unparalleled maneuverability and improved navigation through tight turns.
"By collaborating with Hinckley to implement a complete hybrid solution, we advanced our development with a proven builder who embraces electric and hybrid technology," said Mike Gee, vice president of hybrid engineering at Twin Disc. "Twin Disc focused on Hinckley's needs and tailored our technology and software to provide an automatic mode that seamlessly manages diesel/electric operation."
Inside the Hinckley Picnic Boat 40 S with SilentJet Propulsion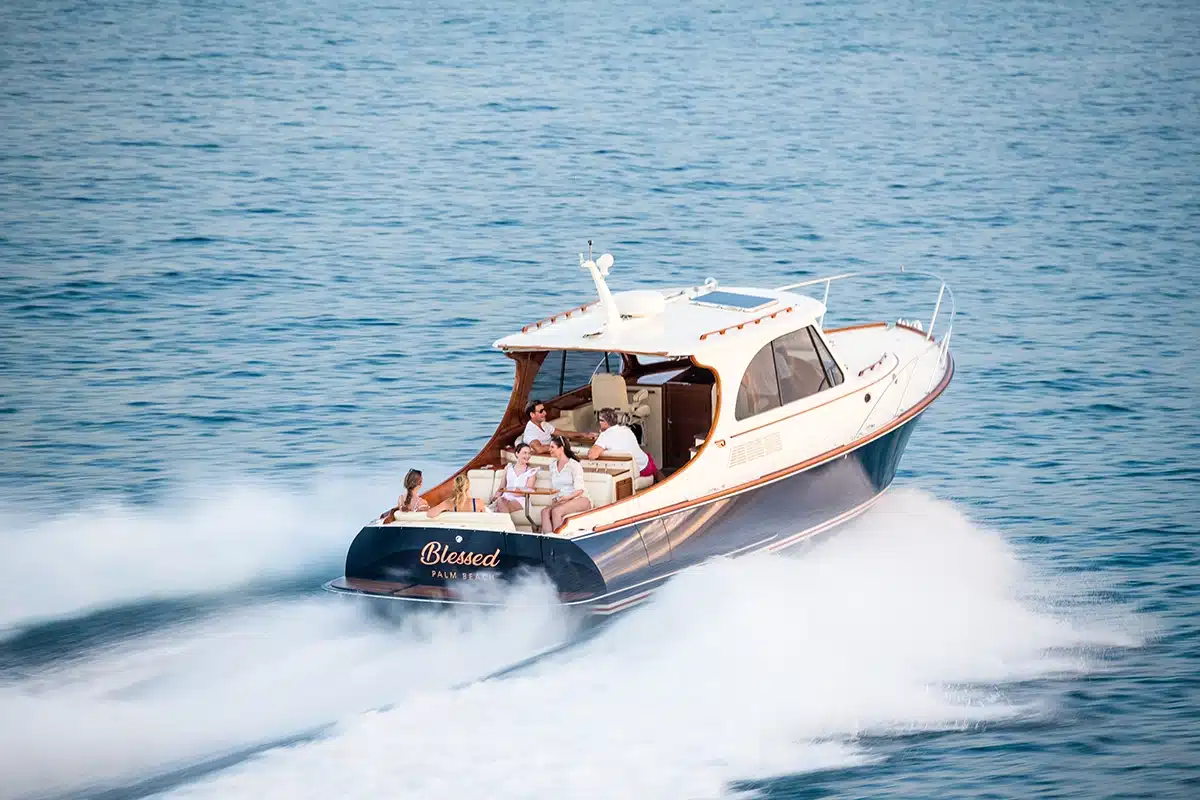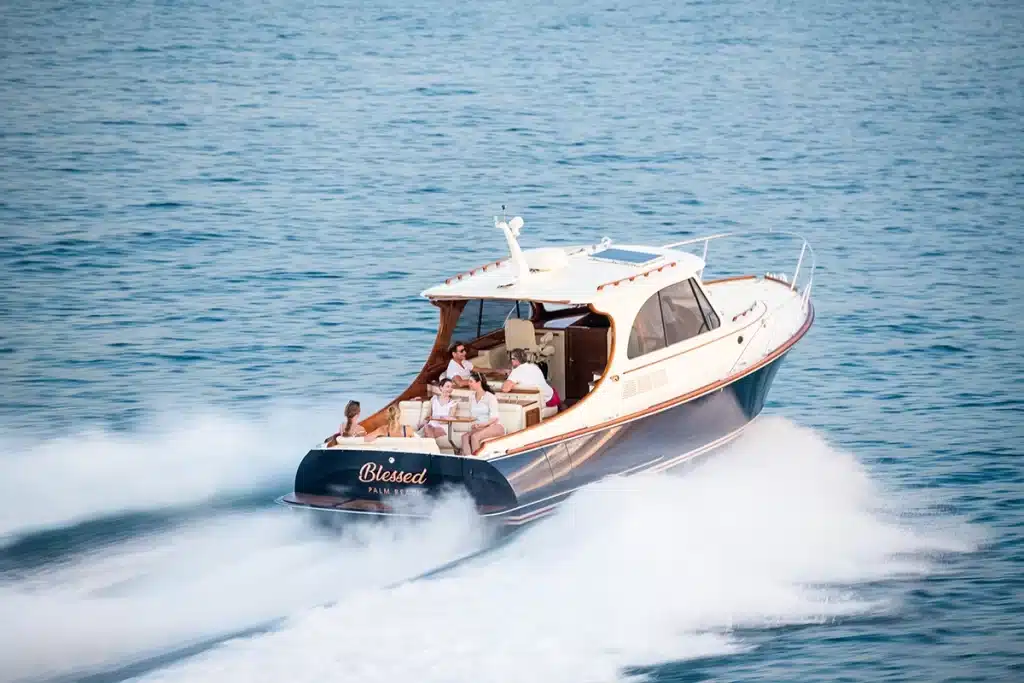 Inside the 40 S, the layout offers a large lounge space, a lounge in the V-berth that converts to a bed for afternoon naps, a wet bar, and aft sun protection by SureShade. In the cockpit, the captain utilizes dynamic steering that adjusts the steering tension and controls lock to lock range as you change speeds. Additionally, the diesel engine will automatically turn on when the battery runs low or the customer requests faster speeds.
"If the customer decides to anchor, all of the A/C loads on the boat can be supported by
the SilentJet Battery for over twenty-four hours depending on actual loads—without the sound or smell of a generator," Bryant said. "In short, the SilentJet captures the entire onboard experience."
Although Hinckley's prototype Picnic Boat with SilentJet was completed earlier this year, Bryant said the first Picnic Boat 40 S will be delivered in the summer of 2025. The new owners will take their vessel silently into pristine coves, utilizing the 25,000-pound boat's shallow 2-foot, 2-inch draft, and bringing us all closer to realizing the all-electric dream.