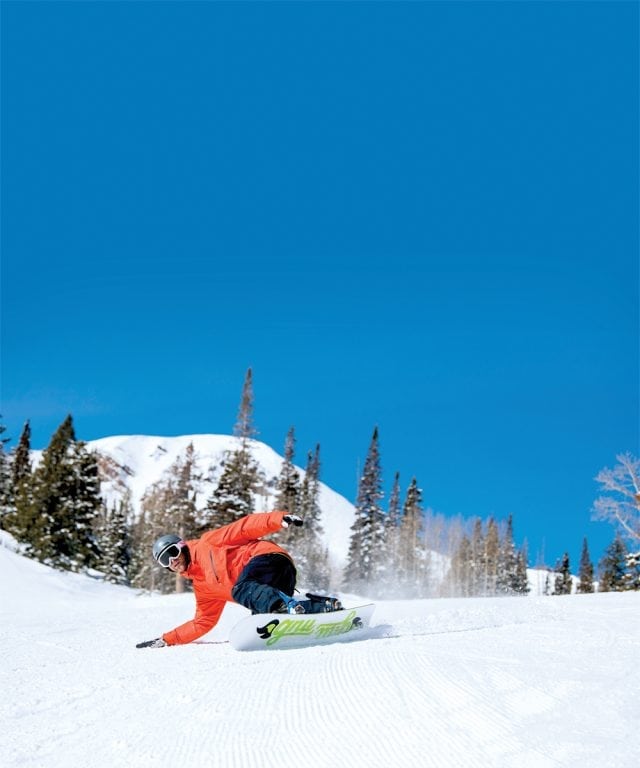 Our planet offers seemingly endless boating destinations, each of which provides a different experience. Consequently, I prefer to visit new places just once. The few times I've taken repeat trips, the experience never quite compares with the first. Perhaps the marina, resort or nearby town has become rundown, or the exact opposite has happened and became overdeveloped.
Maybe the owners of my favorite, quaint coffee shop or eating spot succumbed to the lure of big money offered by the big chains in big cities. Or maybe it's just that no repeat experience can compare with the first one; sometimes memories have a way of doing that. But, if the scenery is completely different from your
home port and has a stunningly grand landscape that changes with the seasons, repeat visits at different times of year offer colorful layers to your initial experience. These are the kinds of experiences that motivate people to uproot from their current lives and move across the country. Park City, Utah, is one such place with the capacity to do just that.
Each season in Park City offers its own set of larger-than-life outdoor experiences, all of which benefit from the Wasatch Mountain Range as a backdrop. Here's a list of what
to do, see, eat, and drink in every season. The list is far from complete, however, because we want to leave something for you to discover on your own!
What to Do