Spring on the Texas Gulf
Waterfront towns around Corpus Christi Bay welcome spring on the Texas Gulf with live music, good food, boat shows, sand sculptures, and lots of fun.
Mariners at Corpus Christi Municipal Marina hear the music. As the sun fades, the adjacent Marina Arts District comes alive with street musicians, artists, vendors, and food trucks on the first Friday of April. Be there on the first Friday in May, too.
The little beach town of Port Aransas on Mustang Island draws families from all around to its annual Wooden Boat Festival at Roberts Point Park April 12-13 for wooden boats in and out of the water rigged with power, sail or oars. You can even bring your own at no charge. Admission is free for this hands-on, family-fun event that includes a class on how to build and treasure your own wooden boat. Kids get to row boats in the harbor and can also build a model boat.
portaransaswoodenboatfestival.org
Texas Sand Fest
Port Aransas also hosts the Texas Sand Fest April 26-28 said to be the largest Native-Sand Sculpture Competition in the U.S., and it brings in the best sand sculptors from around the world. Thousands drive or cruise over from the mainland to watch pros and
amateurs shape their sandy creations. You can even try it yourself.
Buc Days
Back on the mainland, the town of Aransas Pass will host the popular Rock the Dock
Boat Show at the Redfish Bay Boat House and Aransas Pass Civic Center May 2-5.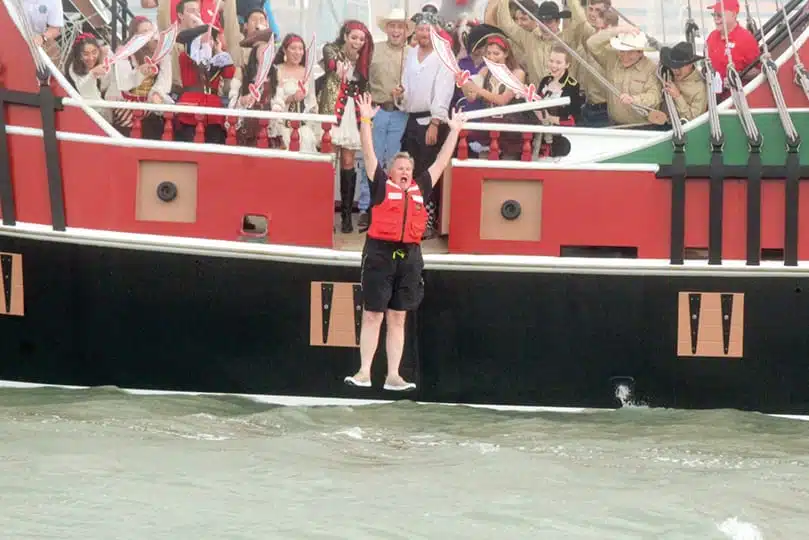 The 10-day Buc Days Carnival kicks off on May 2nd at Water's Edge Park with
carnival rides, tasty food, parades, pirate shows, movie nights, and bands performing
on Buc Stage. But before that, the mayor of Corpus Christi officially opens the
carnival when pirates make him walk the plank and splash into Corpus Christi Bay.
Spring has sprung.
By Bill Aucoin, Southern Boating April 2019