Antigua Sailing Week
Antigua Sailing Week Launches into Second Half-Century
Big is the word for the 52nd Antigua Sailing Week (ASW).
This granddaddy of Caribbean regattas set for April 28th to May 3rd will be notable for both the quantity and quality of entries.
For one, more than 100 yachts are expected to compete in everything from racing to cruising, spinnaker to non-spinnaker, monohull to multihull, and privately owned to chartered bareboat classes.

Second, this year's event features some spectacularly large yachts. One of these is the Dovell 100 SHK Scallywag with Australian Volvo Ocean Race skipper, David Witt, at the helm. Scallywag will be flying the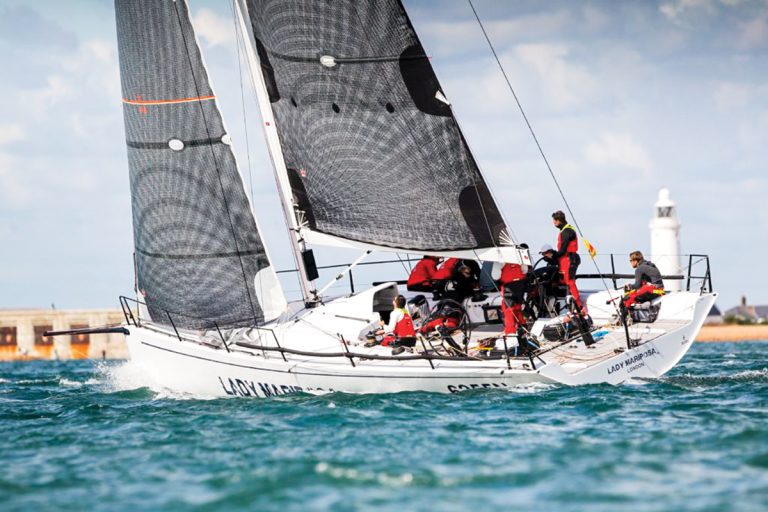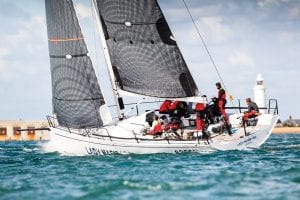 Royal Hong Kong Yacht Club burgee. A second is another super maxi, Great Britain's Sir Peter Harrison's Farr 115 Sojana. Harrison, a regular entrant, has hoisted the overall winner's Lord Nelson's Trophy twice before, including in 2018, proving his Farr and its crew are as capable as they are attractive.
If you're not racing, the best way to enjoy ASW is via a big view from Shirley Heights, an 18th-century military lookout that sits on a nearby hill at a nearly 500-foot elevation. The vantage point from here spans from English Harbor south and east to the Caribbean Sea. Armchair sailors can also follow the racing with real-tim scoring online at yachtscoring.com.
By Carol Bareuther, Southern Boating April 2019
More Caribbean Updates:
Antigua Sailing Week of Year's Past
2018
The Grandaddy of Caribbean Regattas kicks off its next half-century of competition and camaraderie. The 51st Antigua Sailing Week (ASW) sets sail April 24-May 4.
On the water, the Club Class returns after its successful debut last year. This class is open to sailors who want to compete in the regatta, but not take their racing too seriously. Correspondingly, there's a reduced entry fee for this class and scoring is based on a progressive handicap system. More competitive racers can enter Racing, Cruising, Bareboat, and Multihull classes. More than 100 entries are expected with everything from a Volvo Ocean 70 and Melges 24 to a Gunboat 60.
There are also several sleek yachts available for race charter with or without skippers, including Dream Yacht Charter's Antigua fleet: Sun Odyssey 379s and 519s, a Dufour 405 and a couple of Oceanis 41.1s.
On land, spectators get in on the Antigua Sailing Week fun, says ASW's commercial director Alison Sly-Adams. "This includes watching the action from the Shirley Heights lookout, where on Sunday, April 29th, the restaurant serves its famous local-style breakfast. It's also possible to head out on a catamaran to literally 'Chase the Race' and see the action up close for a couple of hours followed by a leisurely lunch and snorkel. Events like the nightly parties, lay day beach party and final awards ceremony are free and open to the public."
By Carol Bareuther, Southern Boating April 2018
Even More Caribbean Updates: