New Hope Found
For more than 55 years, the tug New Hope was presumed lost. Now, New Hope is found, thanks to NOAA. And some deep-diving robots.
In 1965, the tugboat New Hope was taking on water in 20-foot tropical storm waves in the Gulf of Mexico south of Louisiana. A leak in the stern didn't help. When the seven crew members realized they couldn't pump out water fast enough, they abandoned ship. A few hours later, the Coast Guard rescued them, cold and shivering but okay. New Hope sank, and no one knew exactly where…until now.
Early in 2018, during a deep-water exploration of the Gulf, NOAA's Okeanos Explorer team located what is believed to be New Hope. The tug was upright on a sandy bottom 2,700 feet below the water's surface. It was just about 80 miles south of the mouth of the Mississippi River.

New Hope was one of many discoveries—anthropological, geological, biological—by the NOAA team. During their April 11th to May 3rd exploration, they took on the deepest parts of the Gulf across all bordering states. Besides discovering New Hope, the team also took images of other previously located sunken vessels, including the World War II German submarine U-166.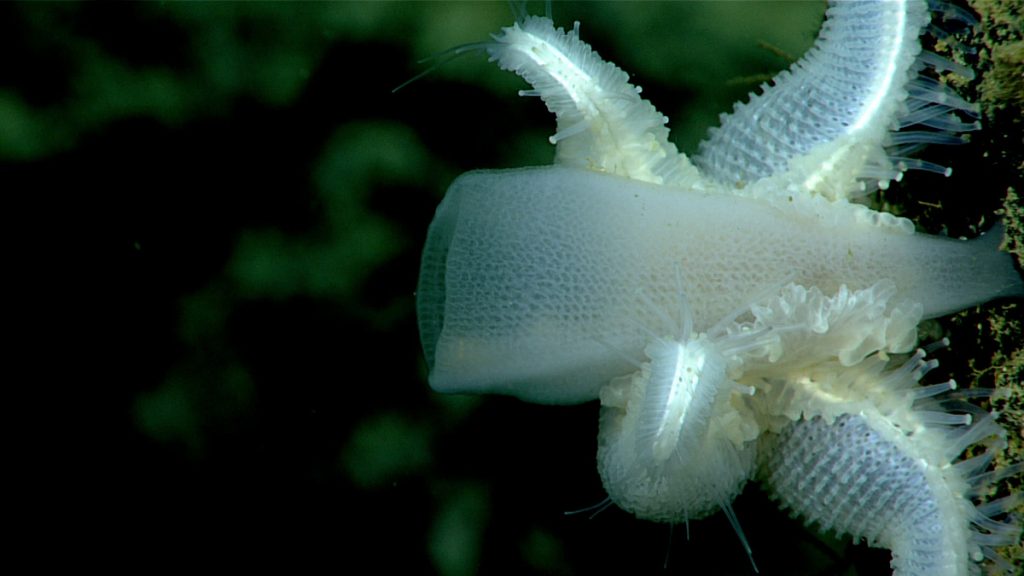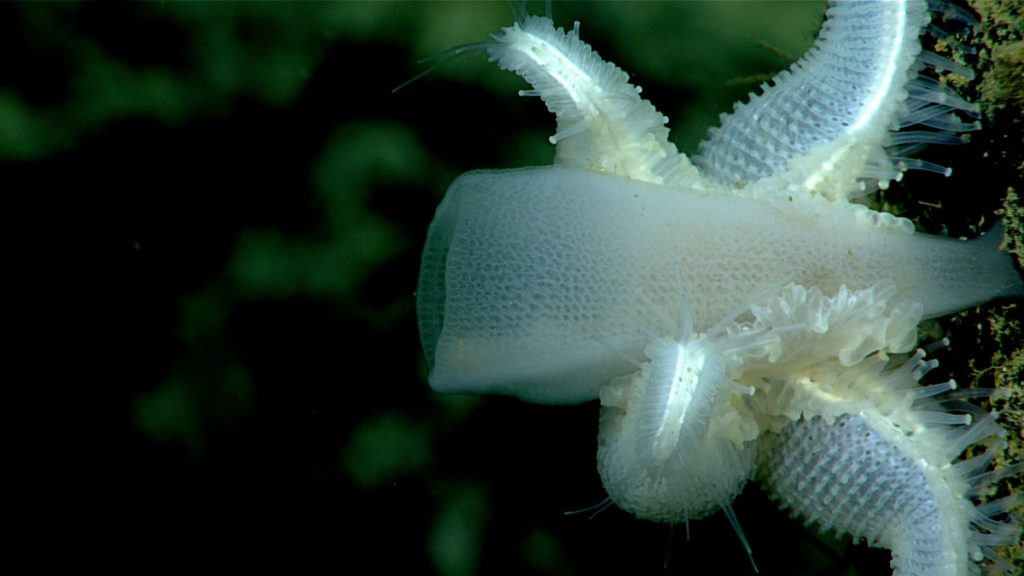 Two of their most valuable searching tools were remotely operated, deep-diving vehicles: ROV Seirios and ROV Deep Discoverer. Because of the ROVs' ability to go deep, the team documented five new deep-sea coral communities and found what might be a new squid species.
They also surveyed unexplored areas of Perdido fold belt in the northwestern Gulf and gathered imaging and data for two areas along the offshore bank south of Texas and Louisiana being considered to expand the Flower Garden Banks National Marine Sanctuary, one of NOAA's 14 federally designated underwater sanctuaries.
By Bill AuCoin, Southern Boating October 2018
More Gulf Coast Report: