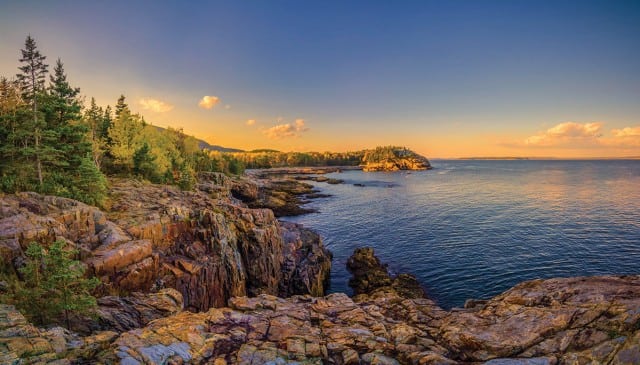 Fjord or Fjard?
No matter how you spell it, Maine's Somes Sound may well be the highlight of your summer cruising schedule.
Somes Sound—the only fjord on the east coast of the U.S.—almost splits Maine's Mount Desert Island in half, providing a unique, protected and enormously appealing cruising destination. Way up in Maine, close to the bustling summer resort of Bar Harbor, Somes Sound is a long way to go for most cruisers. But once you're there you're bound to agree that it's well worth the trip not only for cruising in the sound itself—some of the most beautiful, unspoiled surroundings on the entire east coast—but also because of the extra benefits it offers. Somes Sound is next to Acadia National Park, with 55 miles of hiking, biking and even horse-carriage trails, and two quintessential Down East towns flank it—Southwest Harbor on the near side and Northeast Harbor on the far.
For summer cruisers exploring the Northeast, Somes Sound is an ideal final destination before turning around and heading back south, particularly in late summer and early fall when there's generally less fog than in June and July. From the popular ports of Rockland and Camden, follow the east shore of Penobscot Bay and turn down Eggemoggin Reach, a classic Maine cruise in its own right. Then head over to Bass Harbor at the tip of Mount Desert Island. Follow the peninsula up about 7.5 miles and you'll find a wide-open approach to Southwest Harbor.