Americans can once again go to the Bahamas, and when you do, don't skip Grand Bahama. Too many yachtsmen clear into the Bahamas at West End and then blow through on their way to the Abacos or elsewhere.
Don't.
Grand Bahama is arguably the closest of Ernest Hemingway's "islands in the stream" at just 55 nautical miles due east of Palm Beach and, though technically not a part of the Caribbean, the beaches, marinas, and resorts sure have that unmistakable Caribbean "feel."
Grand Bahama is often overlooked because it has always been a big cruise ship destination with numerous liners pouring thousands of tourists like a brightly colored flood onto the streets of Freeport, the largest city.
In part because of its "cruise ship" reputation, many skippers from Florida have bypassed this island, perhaps not realizing how many attractions are found here. But with a handful of delightful marinas, not to mention restaurants and attractions, Grand Bahama should be a waypoint on every skipper's GPS.
There is, of course, the cruise ship stuff: duty-free shopping, casinos, golf, watersports, and nightlife. But nature lovers will find no less than three national parks, including one smack in the heart of Freeport. The 100-acre Rand Nature Center offers visitors a nature trail rich with rare tropical birds. Another, Peterson Cay National Park, lies just offshore with squadrons of brightly colored fish and rays, all hanging out in soft corals and sea fans.
The crown jewel, however, is Lucayan National Park, which has an eclectic array of ecosystems ranging from mangroves to tropical ferns and even pine forests. Who would have thought? Even better, it is home to one of the world's longest underwater cave systems that you can explore (carefully).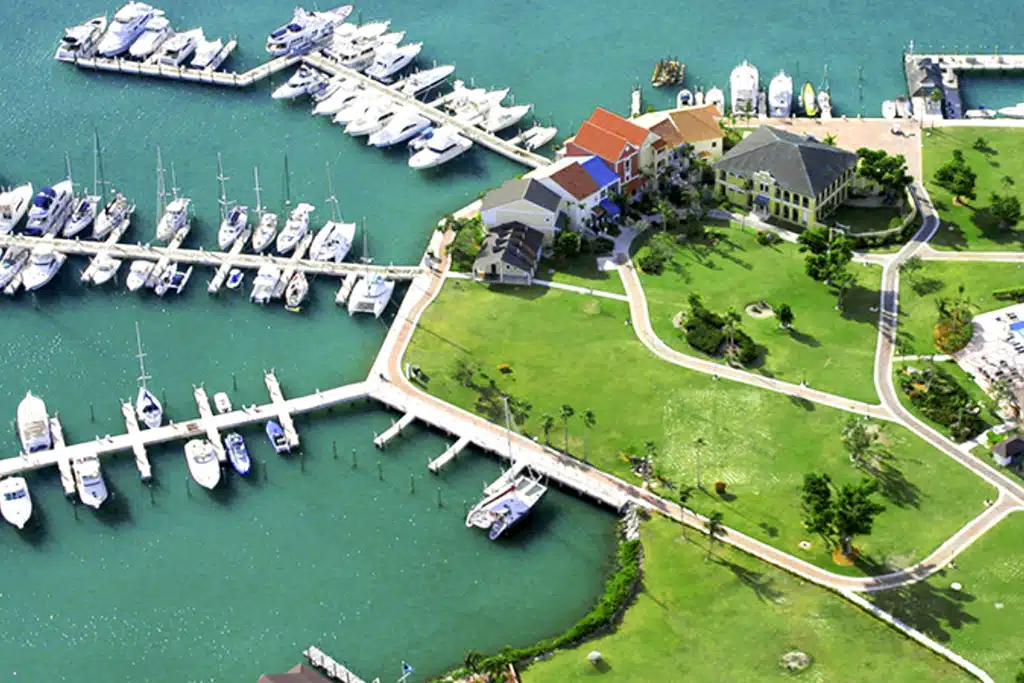 Although some marinas (as well as restaurants and other attractions) are still under renovation after the onslaught of hurricanes, Grand Bahama has a fine selection of marinas from which to choose, including Old Bahama Bay and Blue Marlin Cove at West End as well as Grand Bahama Yacht Club, Flamingo Bay, Port Lucaya, and Ocean Reef, all in Freeport.
Looking to dock in the Bahamas? Here's more on Marina Locations
One of the main attractions is fishing, and Grand Bahama is literally perched on the edge of the fertile Gulf Stream, drawing anglers for blue marlin, white marlin, yellowfin and bluefin tuna, sailfish, wahoo, and dolphin in the trench just offshore that carries food for these predators. But Grand Bahama is also on the Great Bahama Bank which has very shallow water, and the island is legendary for bonefishing on the flats. For SCUBA divers, the harvest is spiny lobster and conch by the bagful.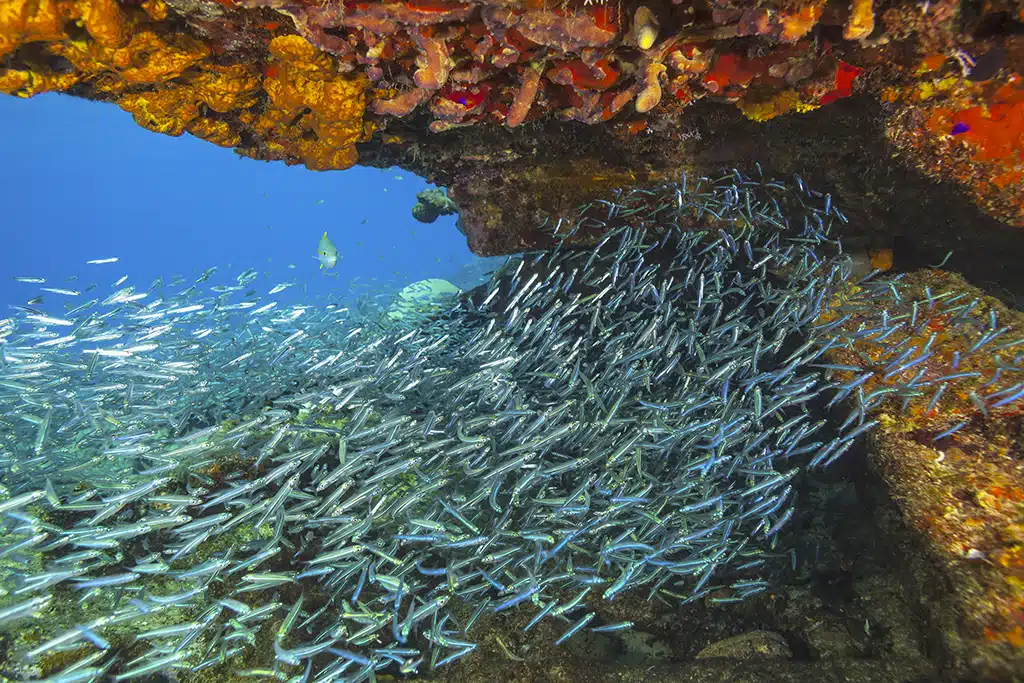 West End, which oldsters still call Settlement Point, is the capital of Grand Bahama, although most visitors think the capital must be Freeport. West End was notorious for rum-running throughout Prohibition in the 1920s, although it already had experience smuggling during the American Civil War when cotton, sugar, and weapons tiptoed around Yankee blockades.
Man (or woman) cannot live by marina or boat alone, and Grand Bahama has rebounded with everything from beach food stands to linen tablecloth fine dining. I, for one, never hit Grand Bahama without at least one stop at Daddy Brown's Conch Shack in the Port Lucaya Marketplace: killer conch fritters and salads, fried lobster, and Daddy's own secret sauce—all nibbled as you wander the shops and stalls.
When (not if) you hit the street markets that are all over Grand Bahama, don't be shy about testing the local desserts, so save some room for guava duff (guava jelly on rolled doughnut strips with a creamy rum sauce), Benny cake (sesame seeds cooked with sugar), or coconut jimmy (a chewy coconut dumpling in sweet cream sauce). Caswell Rule: If you break any of these before eating them, the calories all fall out. Really.
Upcoming events on Grand Bahama include Independence Week, set around July 10th for 2021, with lots of whooping-it-up, the Goombay Summer Festival will dance in the streets to the beat of Junkanoo every Thursday in July, and the Junkanoo Summer Festival runs the first three Saturdays in August.
Today, as one of Hemingway's "islands in the stream," Grand Bahama dozes in the sun as it always has. Don't overlook it.
For more information on Grand Bahama Island check out these vacation ideas