Party at the Reef
When a single Intrepid powerboat is encountered on the open waters or at a marina, it turns heads for its hand-crafted customization and industry-leading innovation. So, it's little wonder that a gathering of dozens of Intrepids created a buzz in the Florida Keys. This celebration saw the Intrepid Nation take over the Ocean Reef Club for their 2022 Owners Rendezvous.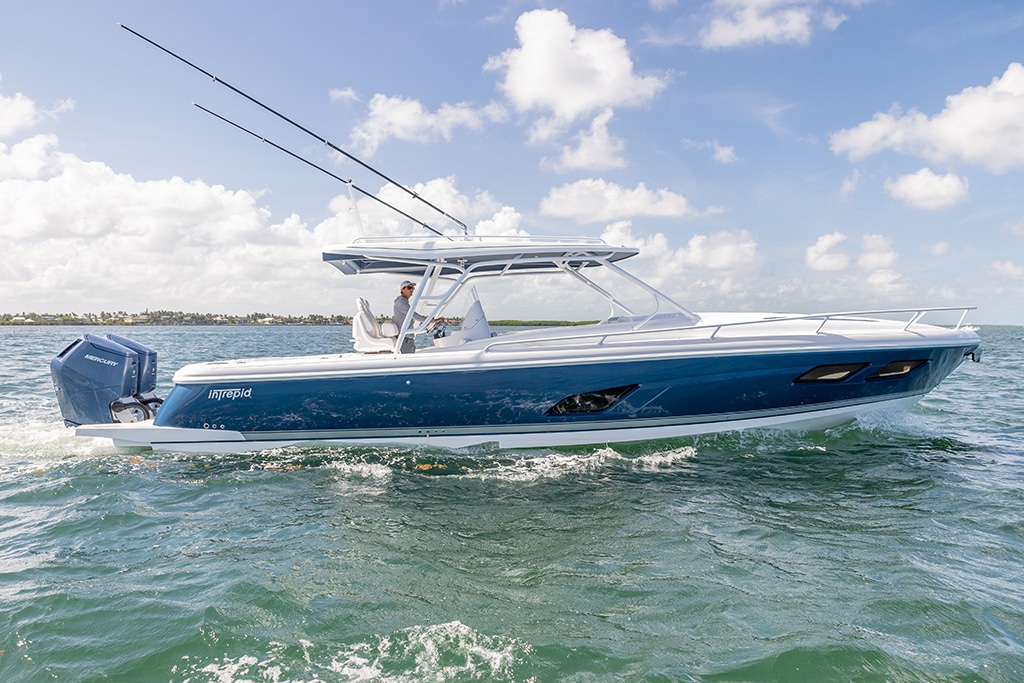 It was a special weekend for Intrepid owners at the exclusive island resort club because of all the activities that were planned and hosted by Intrepid President Ken Clinton, Vice President of Sales Alex Rizo, and Vice President of Customer Support Joe Brenna. Expectations grew as owners and their guests reached the resort club, whether through the channel markers to the world-class private marina or by car along impeccably manicured grounds. It wasn't hard to feel that this was an exceptional gathering spot for an Intrepid family weekend. Although the Ocean Reef Club is a private membership community, Intrepid Powerboats arranged the rendezvous in this location for owners to feel the true meaning of what their boats stand for—a one-of-a-kind experience.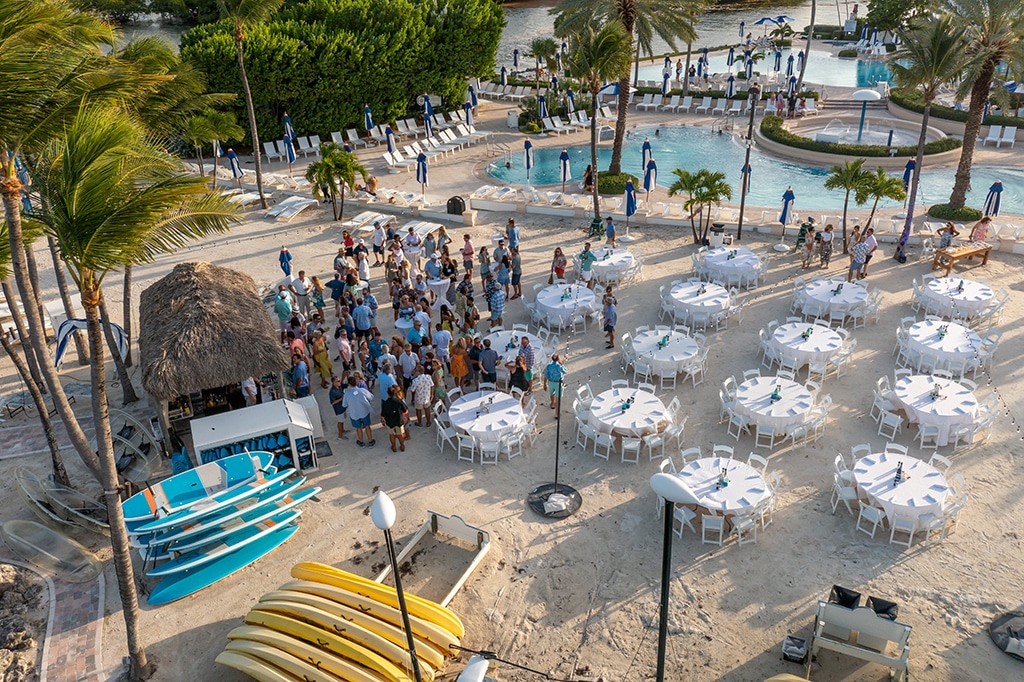 Intrepid Powerboats is a family unlike any other with members linked through the satisfaction of going through the one-on-one design process that makes each boat as individual as the owner. The Intrepid Owners Rendezvous brings friends and families together to celebrate their shared pride in owning such a personalized performing vessel. Festivities started with cocktails, hors d'oeuvres, entertainment, and a big welcome at the resort club's Marlin Beach. The party continued the next day with a sandbar raft-up at Billy's Point where 26 Intrepids tied side-to to create an awesome backdrop for those floating and swimming in the warm waters. Joining the crowd was the all-new 41 Valor. The new model was inspired by owner suggestions for twin Mercury 600 or triple Yamaha 425 engines, a larger cockpit, increased fuel capacity, and a wider beam. It showed how owner input drives Intrepid's new boat innovation. That evening, the White Dinner Party on Lagoon Beach was a nice end to a wonderful day on the water.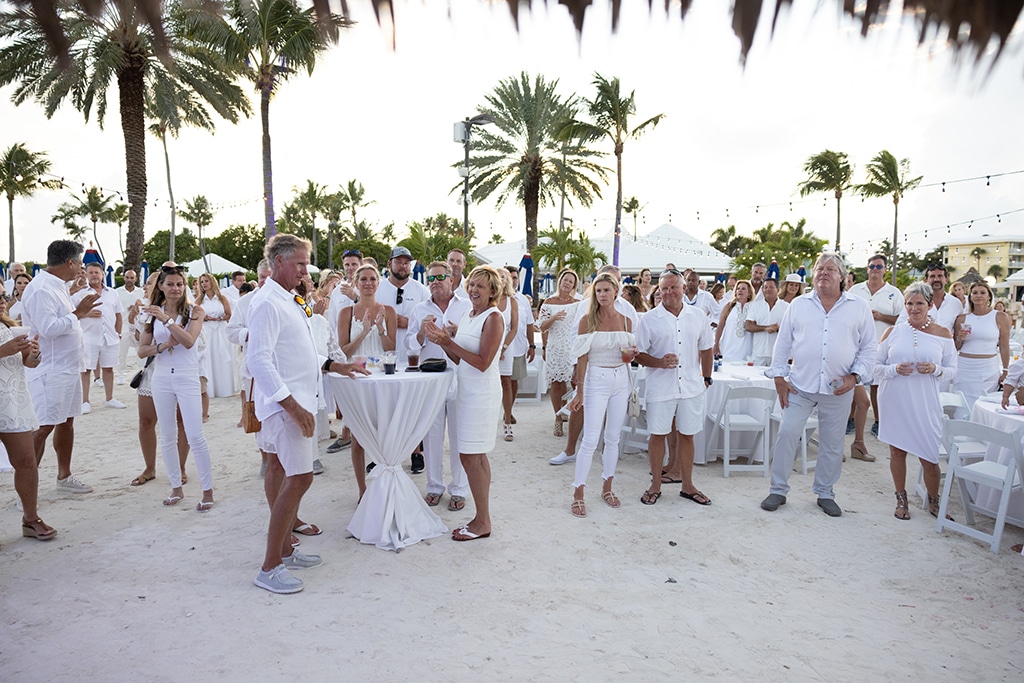 Saturday had so many activities it was hard to choose just one, from tennis and pickleball to golf, SCUBA diving, and kayaking to just relaxing at the pool or spa. Needless to say, it was an active lead-up to the celebratory Havana Nights Dinner Party where tropical night-on-the-town outfits adorned the dance floor. With the abundance of fun, water, and adventures during sun-soaked days and starlit nights, Intrepid Nation, without a doubt, had the time of their lives. intrepidpowerboats.com