June 28, 2023
Weekly Market Outlook
By Donn Goodman and Keith Schneider
Happy start of the summer.  For many of us, this is the best time of the year with warmer weather, family vacations, outdoor activities, and plenty of beautiful days of boating pleasure!
We may be sitting on the precipice of a potential disaster.  Corn, soy, and wheat prices have been soaring this past month as growing conditions across the Midwest have rapidly deteriorated due to the lack of rainfall during late May and into June.  See graph below: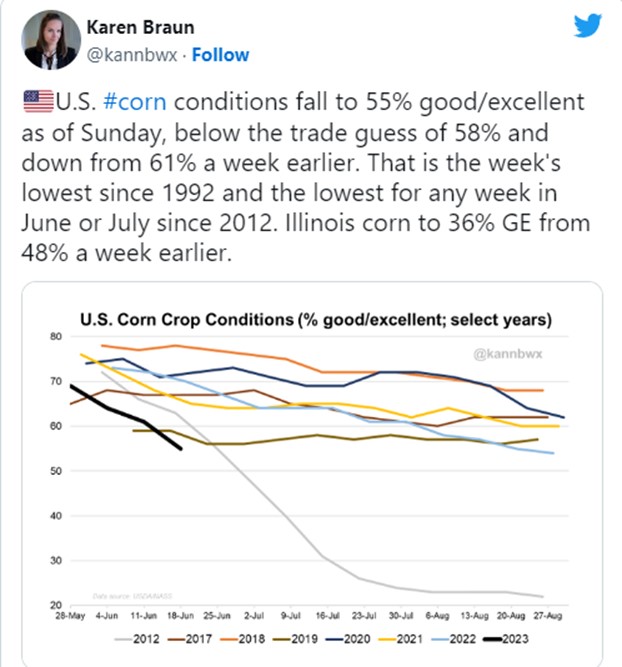 Inflation has been one of the most discussed subjects in America today.  It is also pervasive and being discussed in just about every democratic country around the world.  England just released inflation numbers for this past month that exceeded 8% year over year.  England, parts of Europe and a surprise nation, Norway, all increased their interest rates last month.
While the Fed is using its only weapon to fight inflation (raising rates), monthly employment continues to surprise, unemployment is just trickling up ever so slowly and the economy chugs along with no predicted recession in sight.
The fact that food costs, especially corn, soy, wheat and many fruits and vegetables continue to climb higher is not helping.  While the cost of eggs have stayed  steady the past few months, corn and wheat have recently soared due to the drought conditions as described above.  See chart below: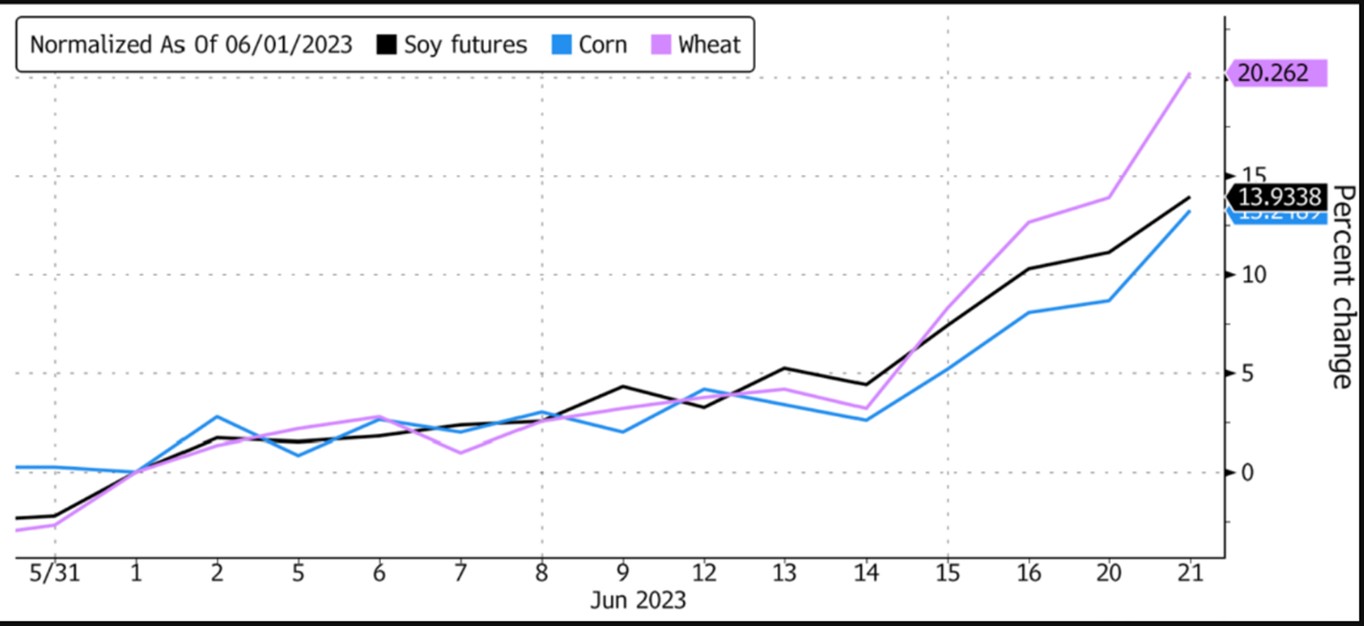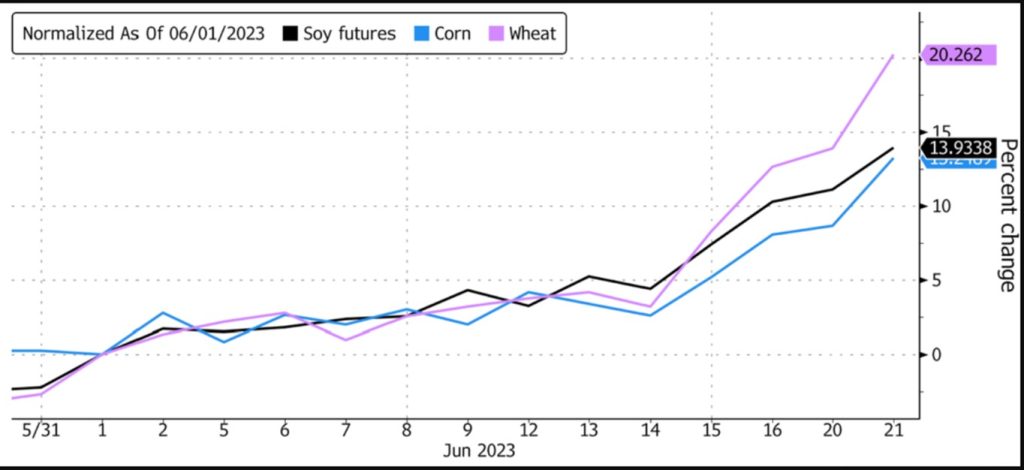 The stock market continues to grind higher
The markets are finishing out a profitable first 6 months of the year.  Pre-election years tend to produce good results, especially after a negative period the year prior.  We are seeing signs that investor optimism has been coming back into the markets as the bulls finally outnumber the bears.  It is easy to observe the sentiment shifts (from negative to positive) as they typically show up in the ongoing performance of the markets.   See chart below: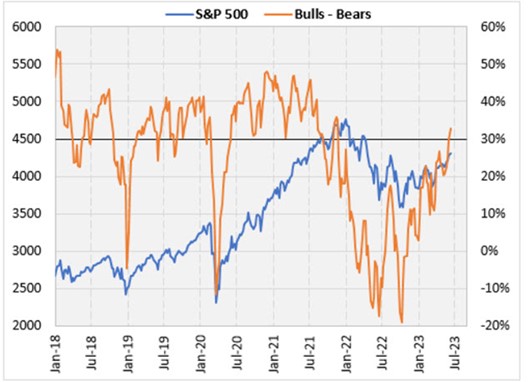 **************
Discover Your Investing Strengths
What is in store for the next 6 months in the markets?
One of our favorite analysts, Ryan Detrick of the Carson Group takes you through what happens when stocks are up between 10%-15% the first 6 months of the year (we are up almost 15% ytd thru Tuesday when we wrote this).  Continue reading to find out more about Ryan's prognostication for the remainder of 2023.
The news flow can be confusing and intimidating, but investing in this environment doesn't have to be. If you would like personal guidance and hands-on management of your assets with the assistance of tactical, risk managed, strategies, please contact me at donn@mgamllc.com or Keith at keith@mgamllc.com.