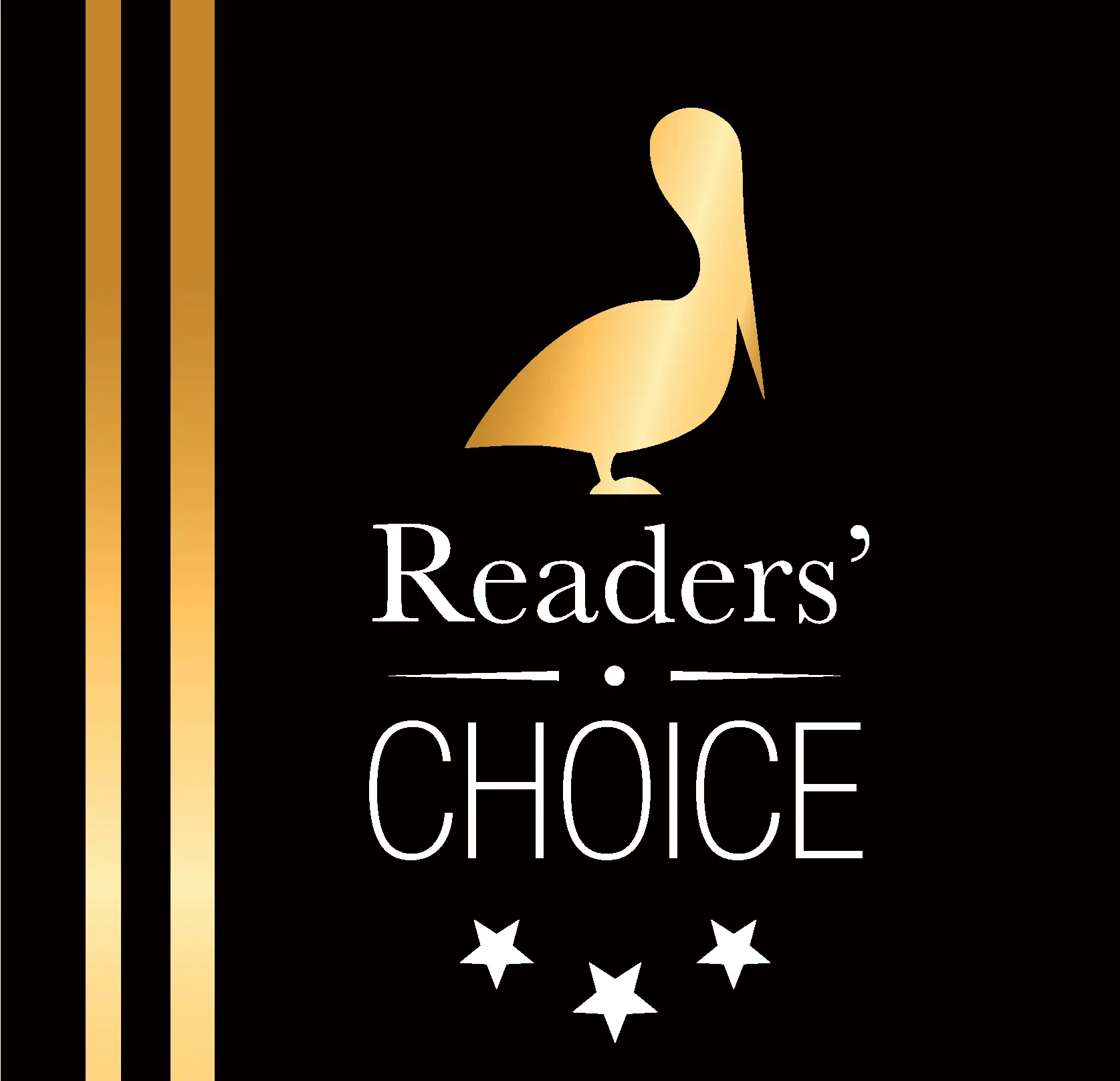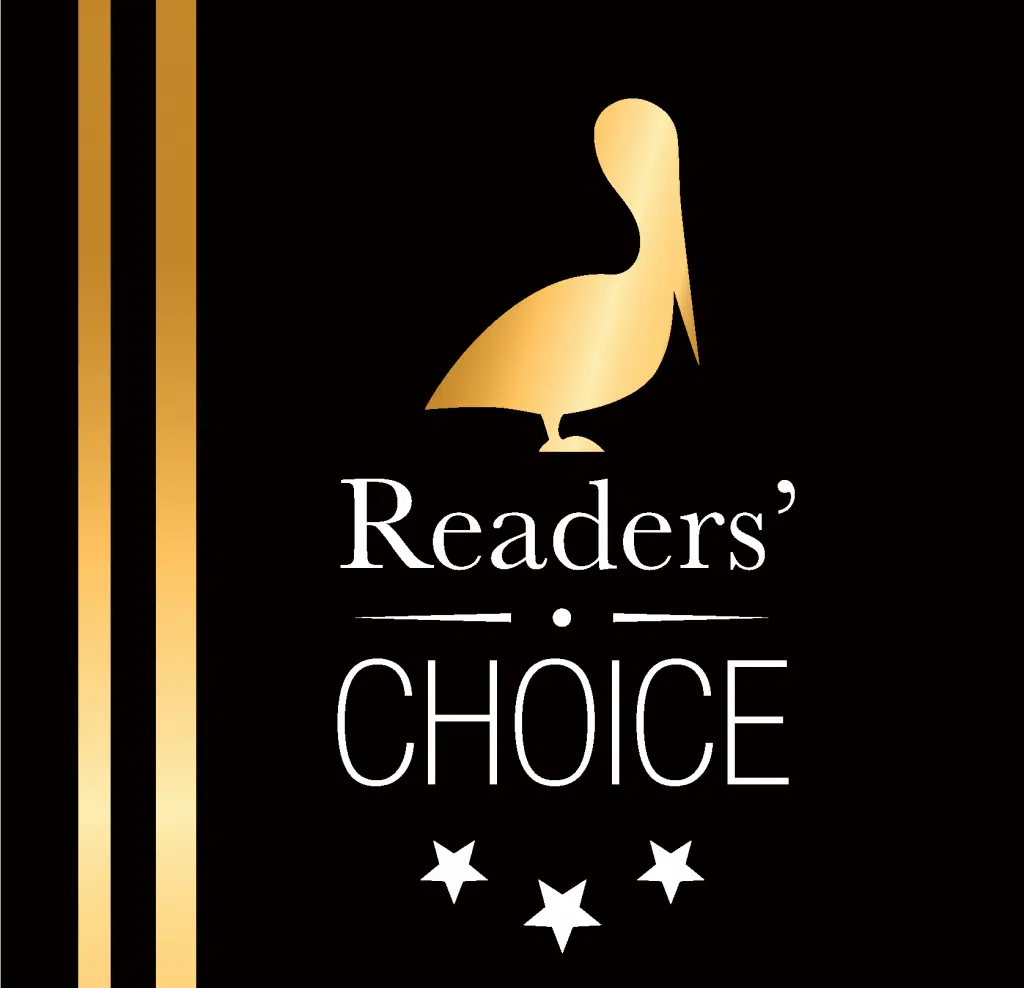 You cast your votes, and the results are in for Southern Boating's 2021 Readers' Choice Awards. Every vote was counted, including the write-in candidates, and tallied in a secure location without any bias…or stuffing of the ballot box. Nearly 85,000 readers voted for their preference in 36 categories from favorite power catamaran to long-range cruiser and must-have apparel to favorite fishing reel. Safety products, best boatyard, favorite resort with marina, navigation equipment and radar, marine audio speakers, and sunglasses are a sampling of what's included in this year's choices. There were quite a few categories in which first and second place were separated by only a few percentage points, but overall, there was a definite winner. Thank you to all our readers who participated. Your input made this event a huge success.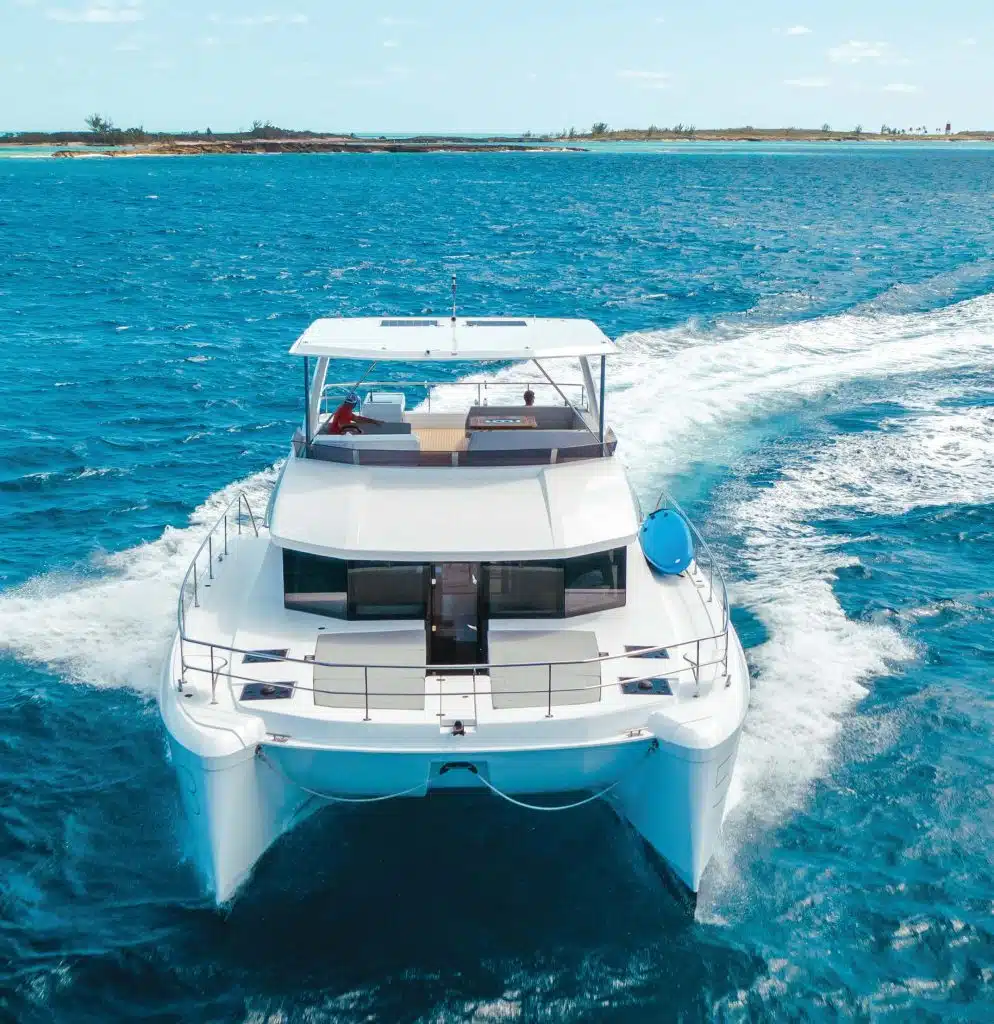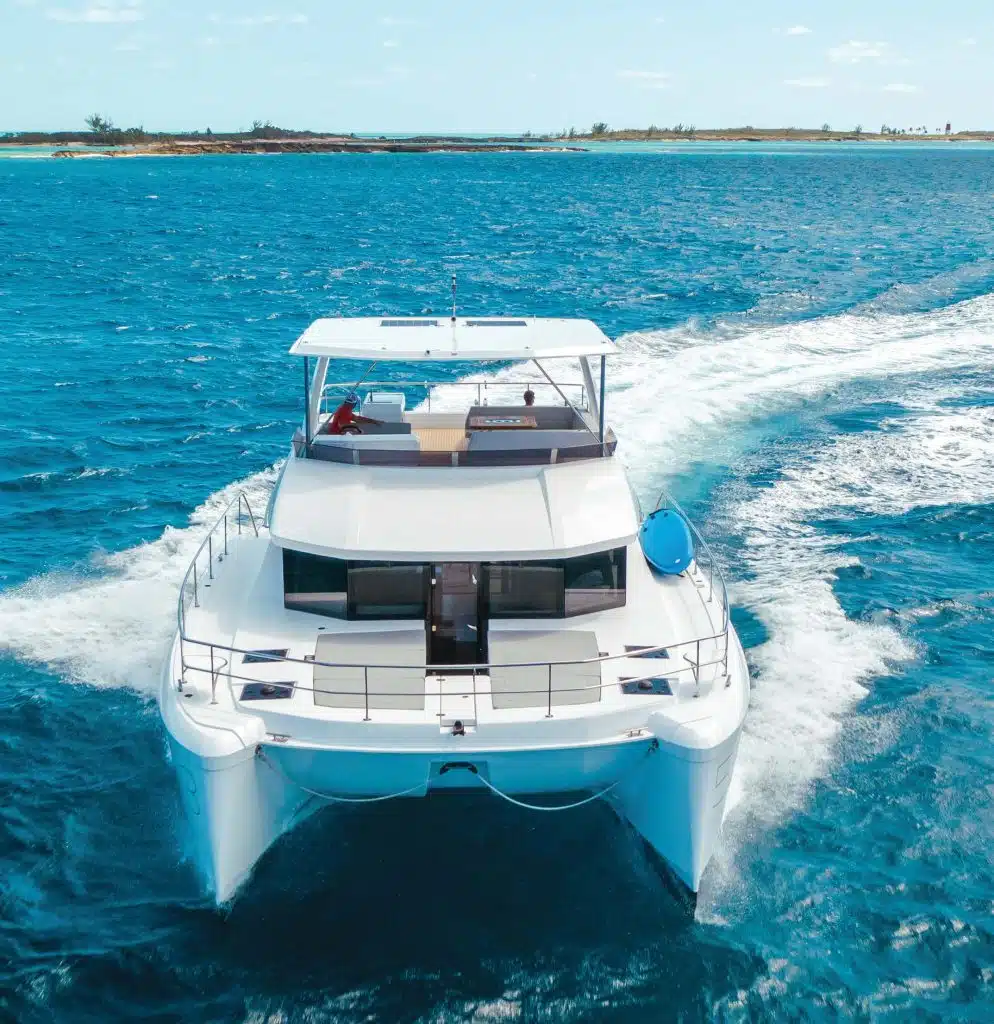 1st place: Leopard Catamarans
2nd place: World Cat
3rd place: Horizon Power Catamarans
Leopard Catamarans are high-quality sailing and power catamarans featuring an abundance of equipment options and layouts designed with livability in mind. Leopard has joined forces with builders Robertson and Caine and Naval Architects Simonis Voogd to design its latest range of spacious, robust, performance-driven, bluewater cruising catamarans. The latest design is the Leopard 53 (above). leopardcatamarans.com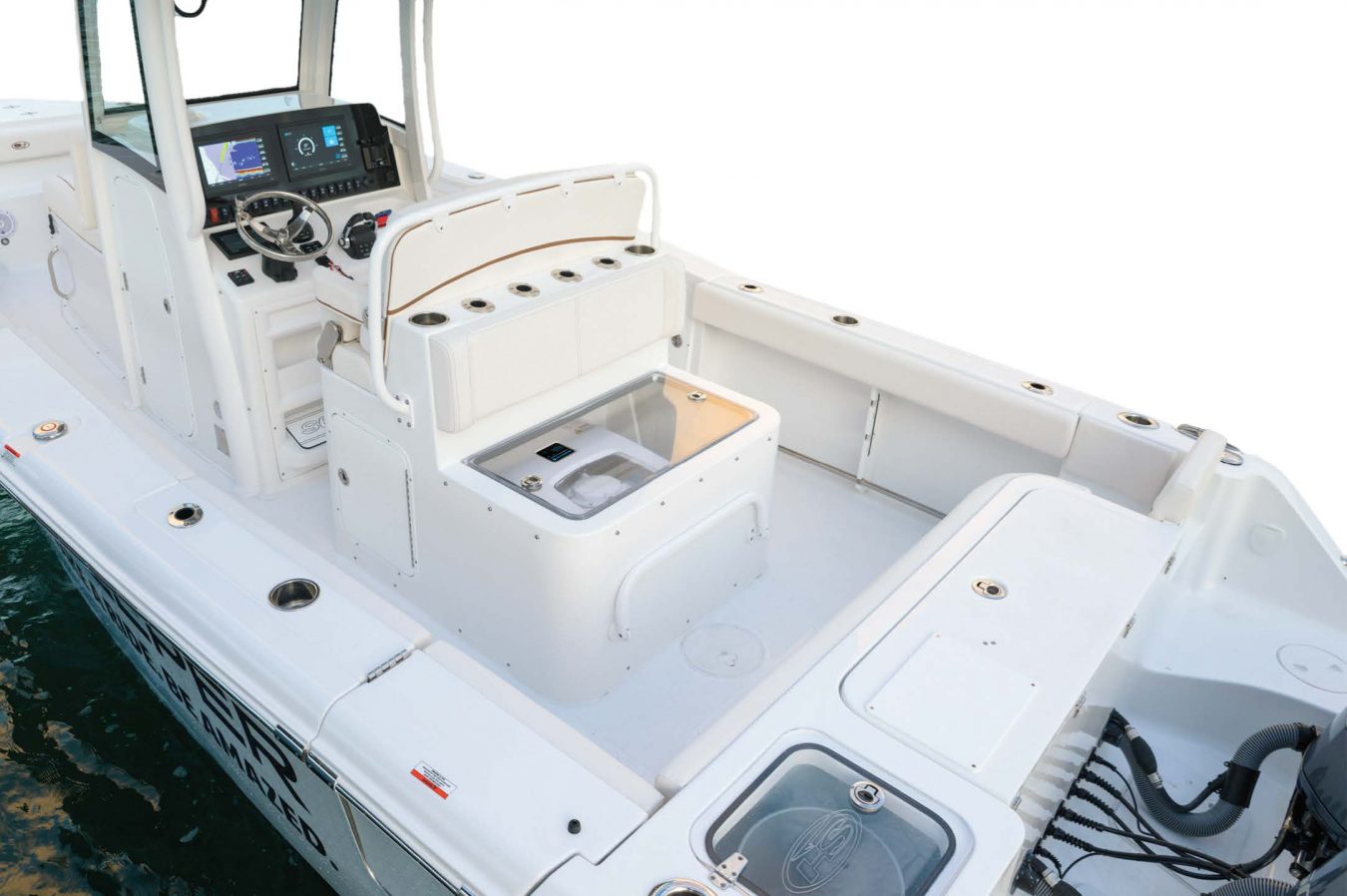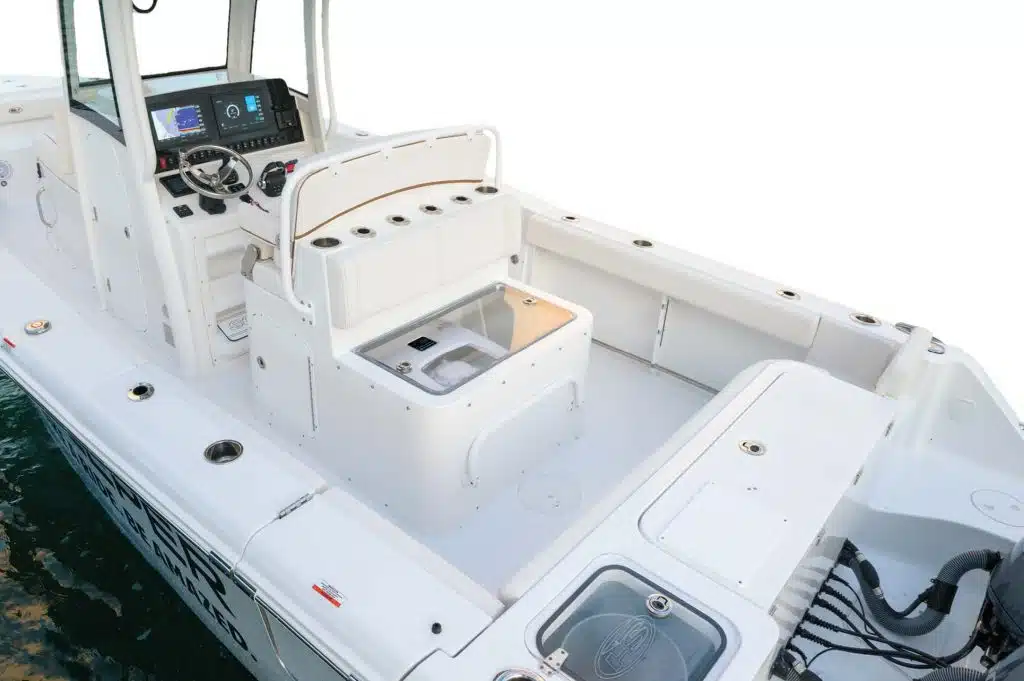 1st place: Seakeeper
2nd place: Naiad
3rd place: Quick
Seakeeper eliminates up to 95 percent of boat roll on vessels 23 feet and longer to ensure a smooth ride for all. seakeeper.com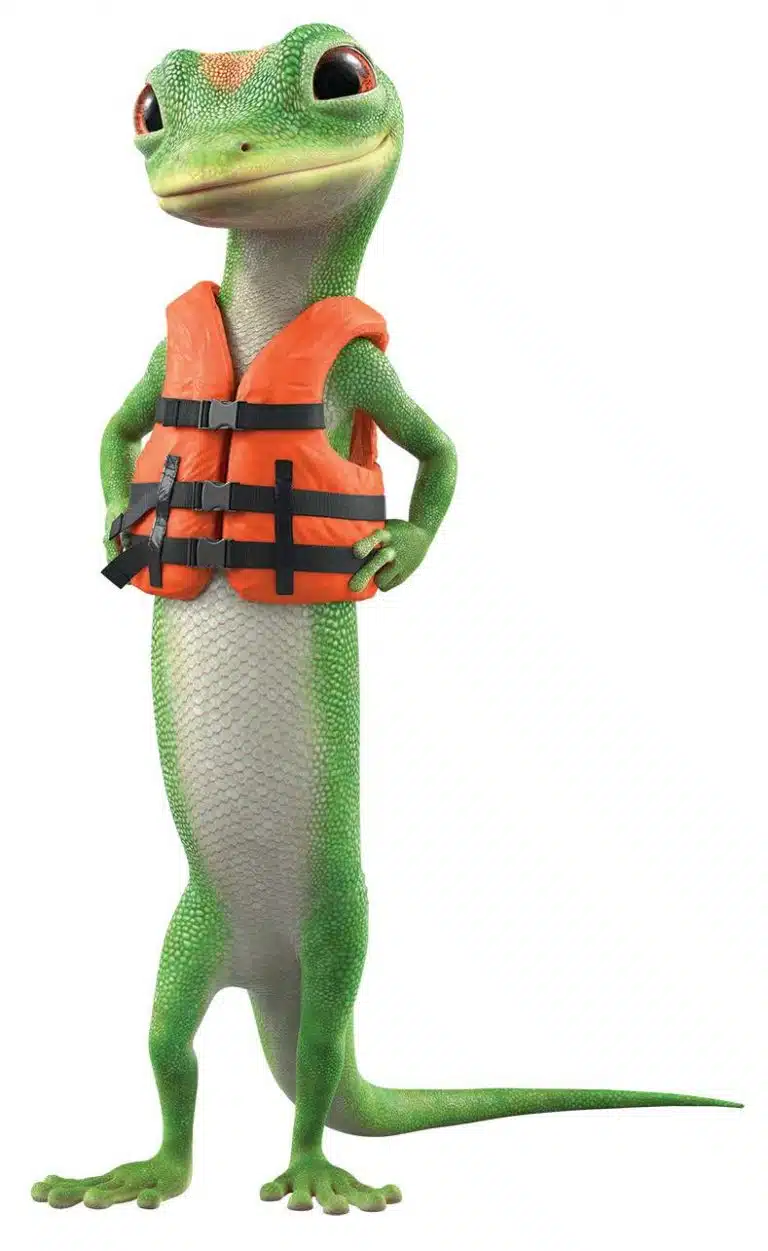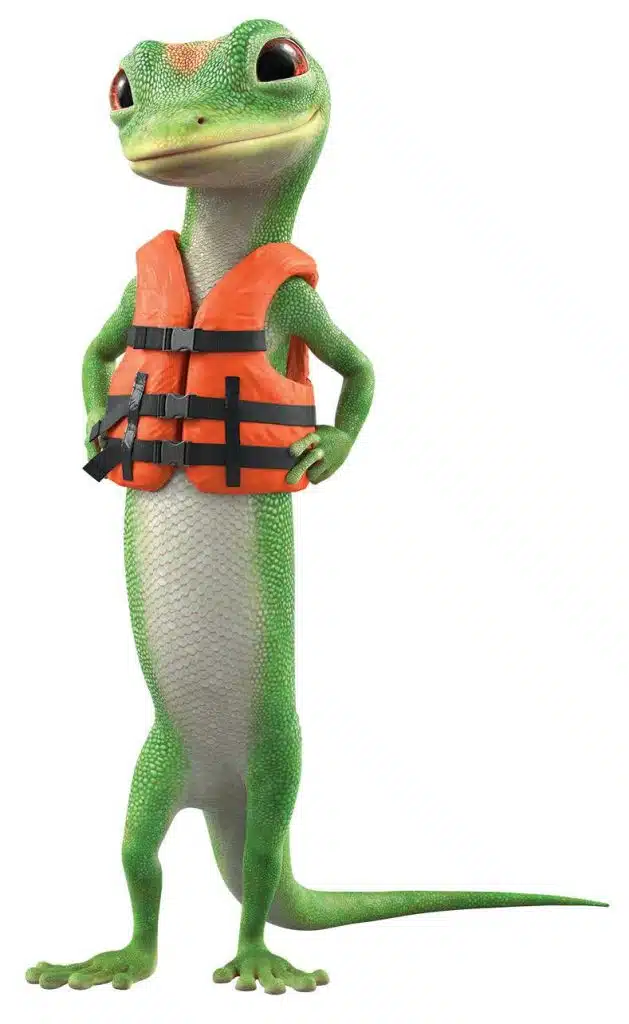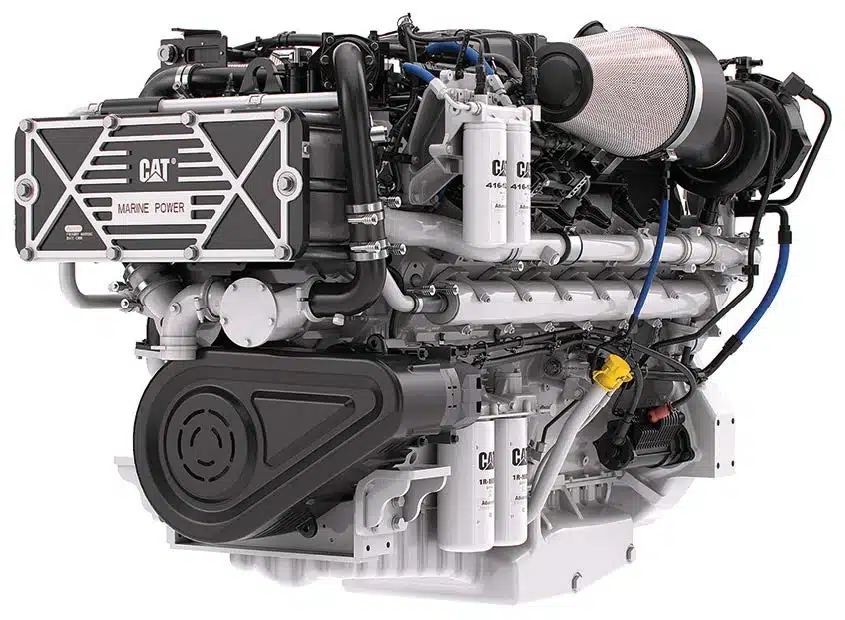 Favorite Boating Insurance Company
1st place: GEICO
2nd place: Progressive
3rd place: State Farm
Just like their car insurance, GEICO lets you customize your boat insurance, too. Expert agents offer 24/7 customer service and boat towing assistance. geico.com
1st place: Caterpillar
2nd place: Cummings
3rd place: Volvo Penta
Long-term durability, high fuel efficiency, and long-life-to-overhaul, Caterpillar marine engines provide maximum productivity with minimum outlay. cat.com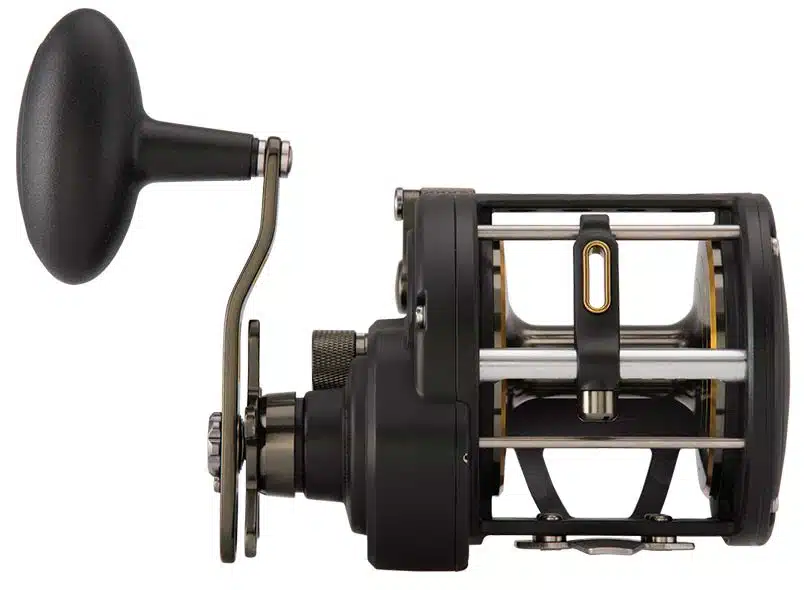 1st place: Penn
2nd place: Shimano
3rd place: Daiwa
Penn conventional reel models offer power and versatility for bottom fishing, jigging, trolling, and large bait casting. pennfishing.com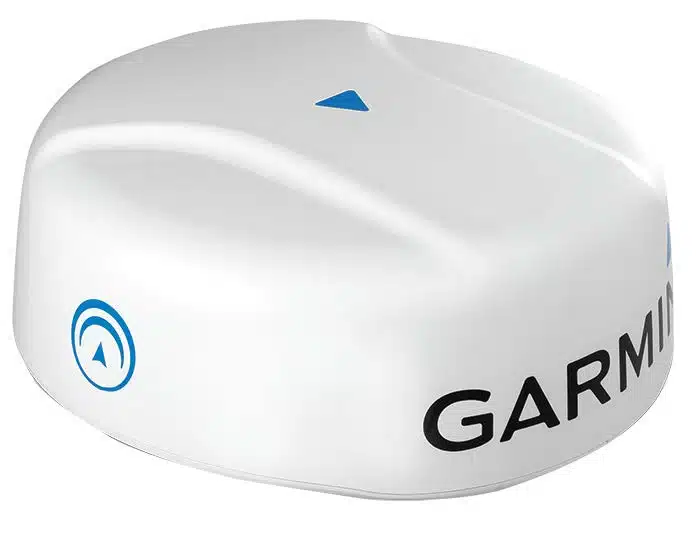 1st place: Garmin
2nd place: Raymarine
3rd place: Furuno
Garmin's full line of radome and open array radars includes the GMR Fantom 24 (above) used to detect and highlight targets on the move. garmin.com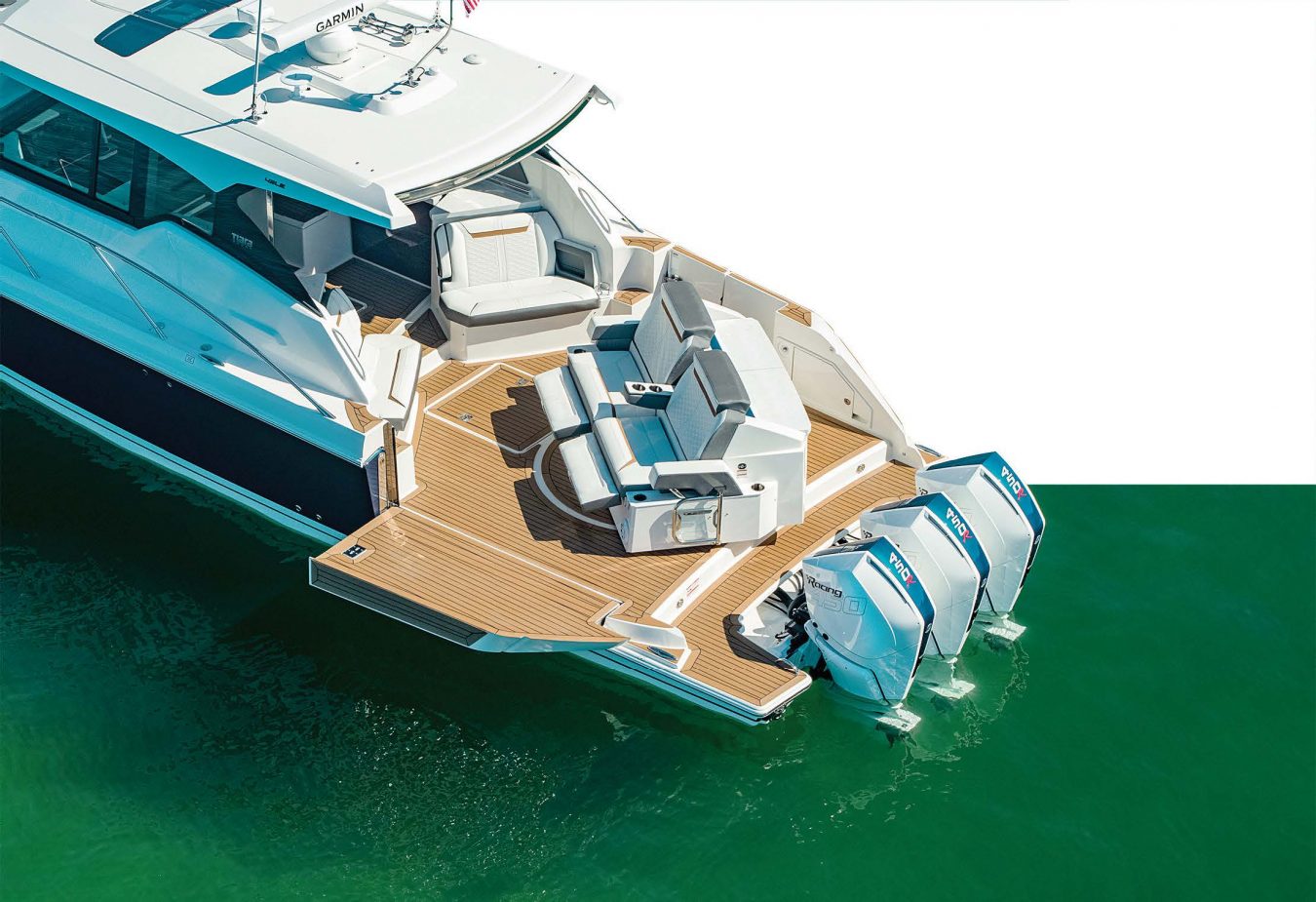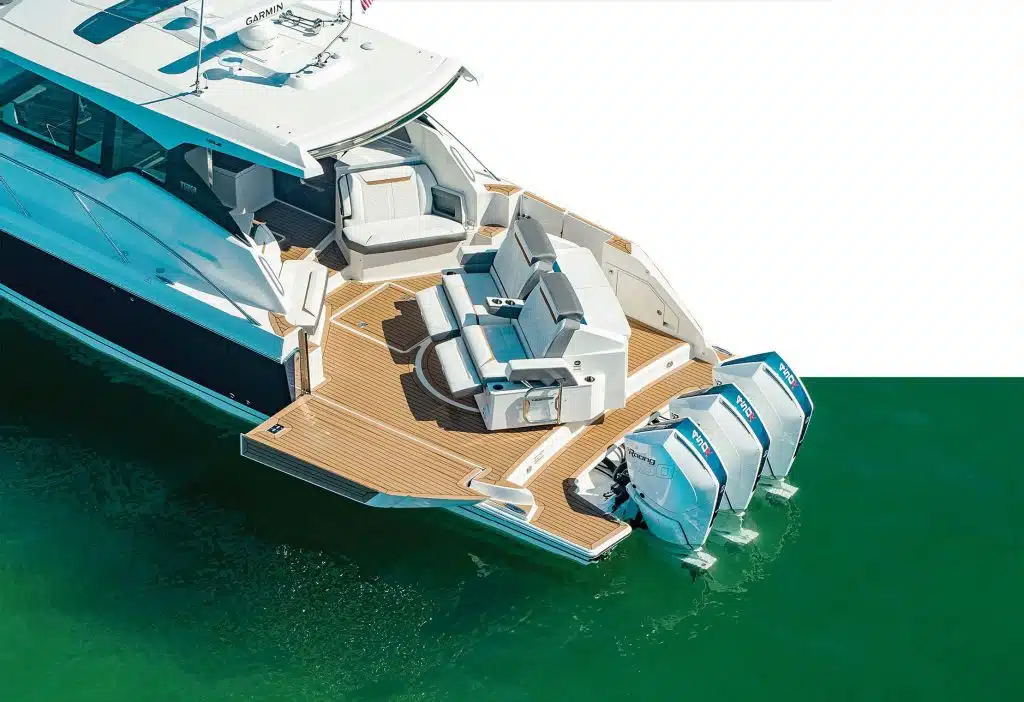 1st place: Tiara
2nd place: Sea Ray
3rd place: Regal
Tiara's sport lineup, including the 43 LE (left), offers luxury and comfort in a yacht that is ready to meet the demands of a day cruise. tiarayachts.com
Favorite Boating Navigation Equipment
1st place: Garmin
2nd place: Raymarine
3rd place: Simrad
Garmin's navigation equipment lets you pinpoint your location, mark points of interest, find fish, and pilot safely. garmin.com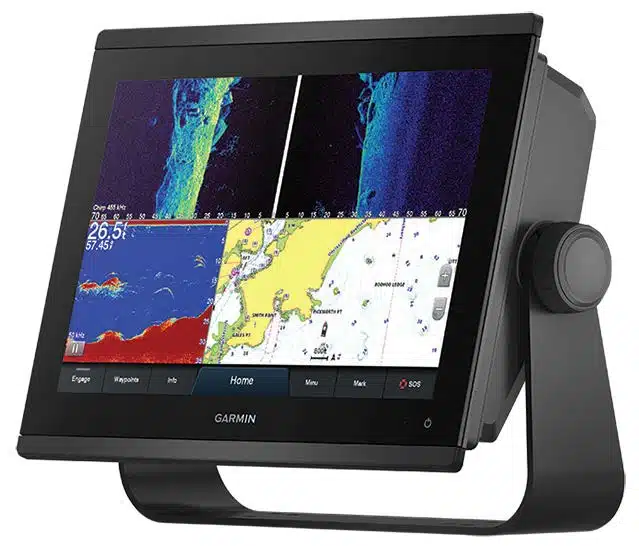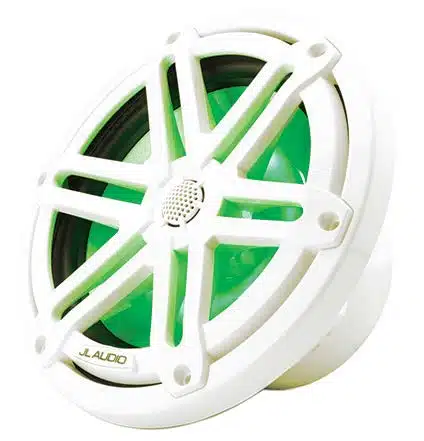 Favorite Marine Audio Speakers
1st place: JL Audio
2nd place: Fusion
3rd place: Kicker
JL Audio marine speakers are optimized for all boating conditions. You will get perfect sound quality for enjoyable listening at any volume. jlaudio.com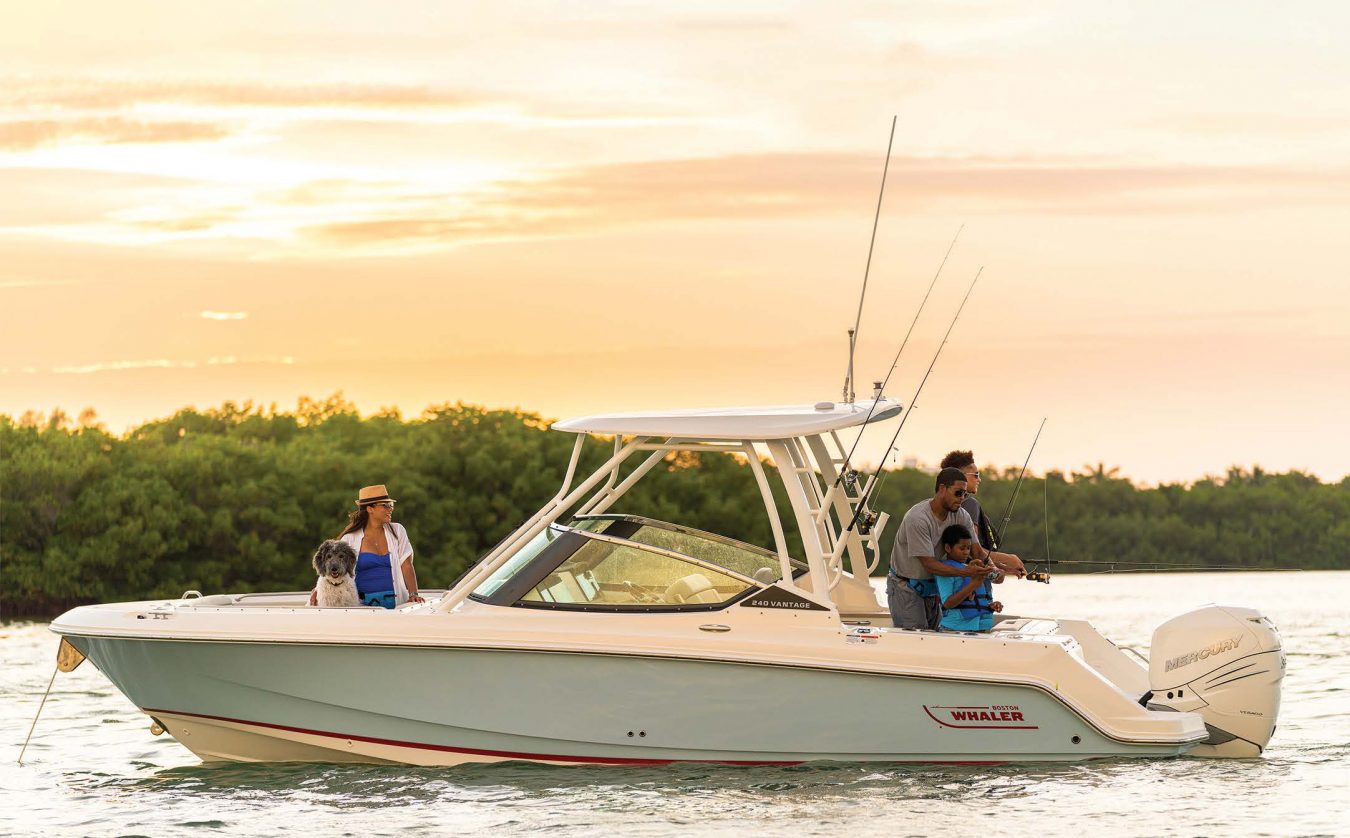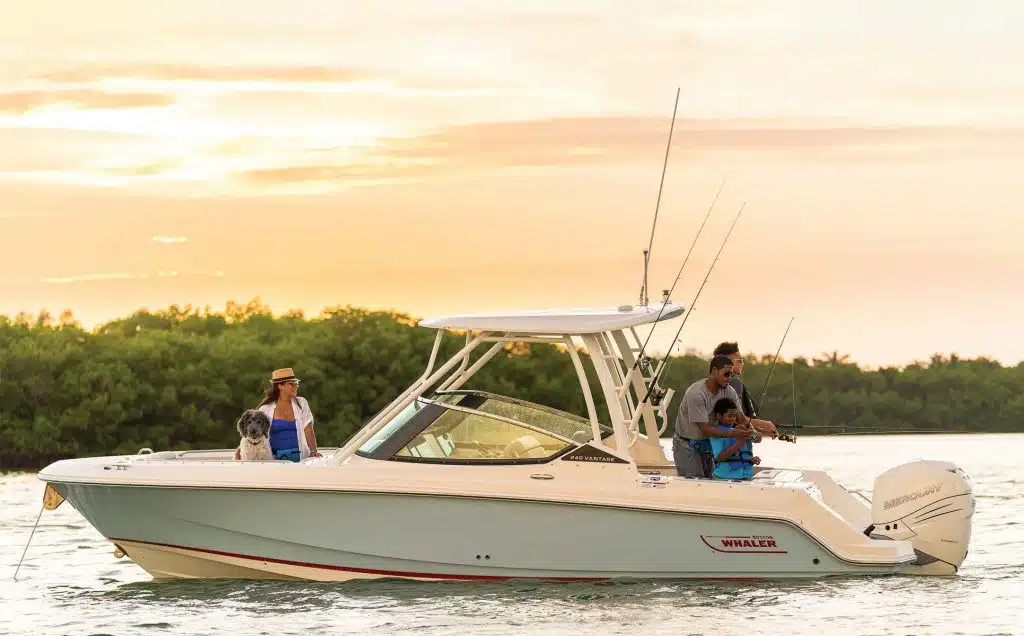 Favorite Entry-Level Boat
1st place: Boston Whaler
2nd place: Sea Ray
3rd place: Grady-White
Boston Whaler models include everything from sportfishing boats, pleasure boats, and tenders to cabin cruisers, center consoles, and dual consoles. bostonwhaler.com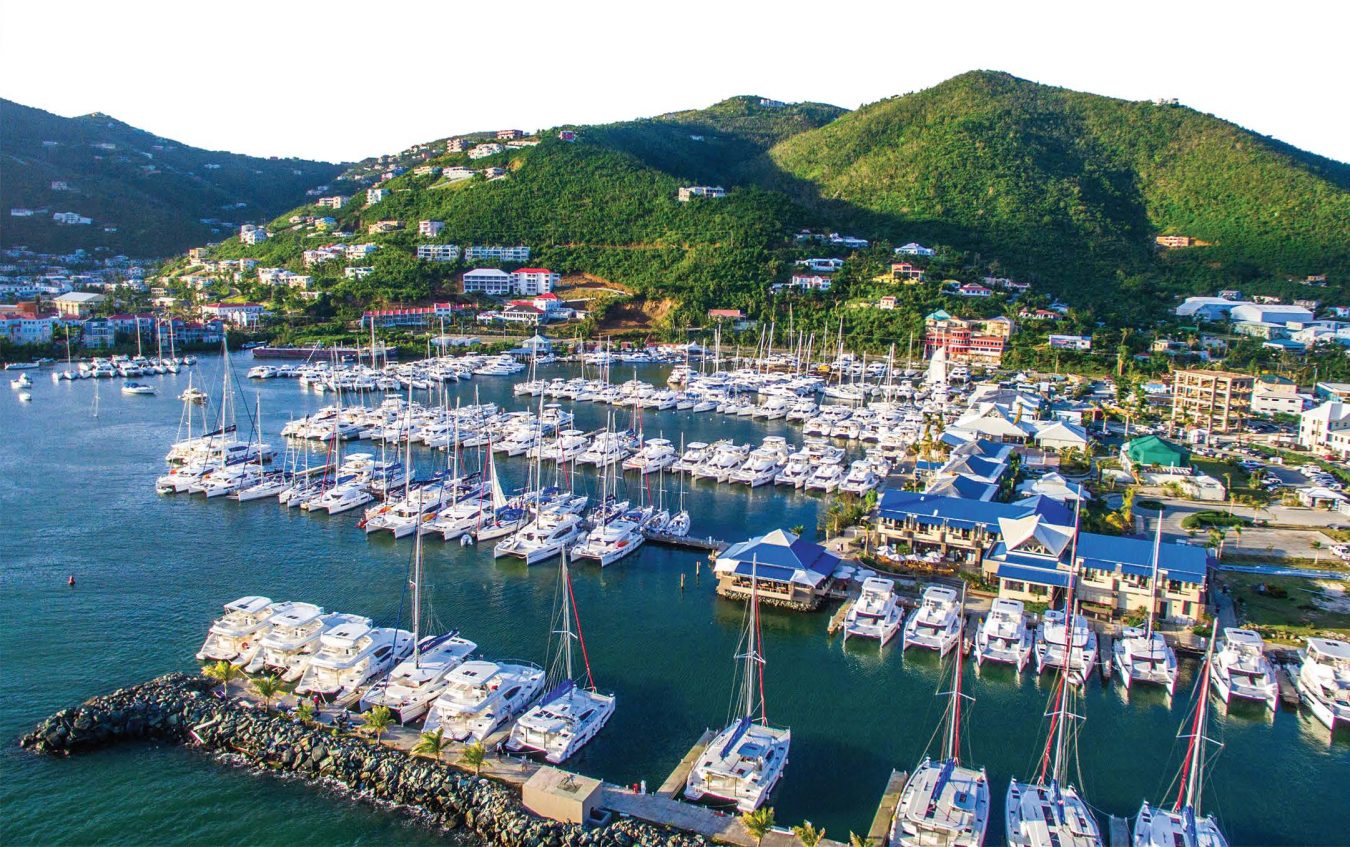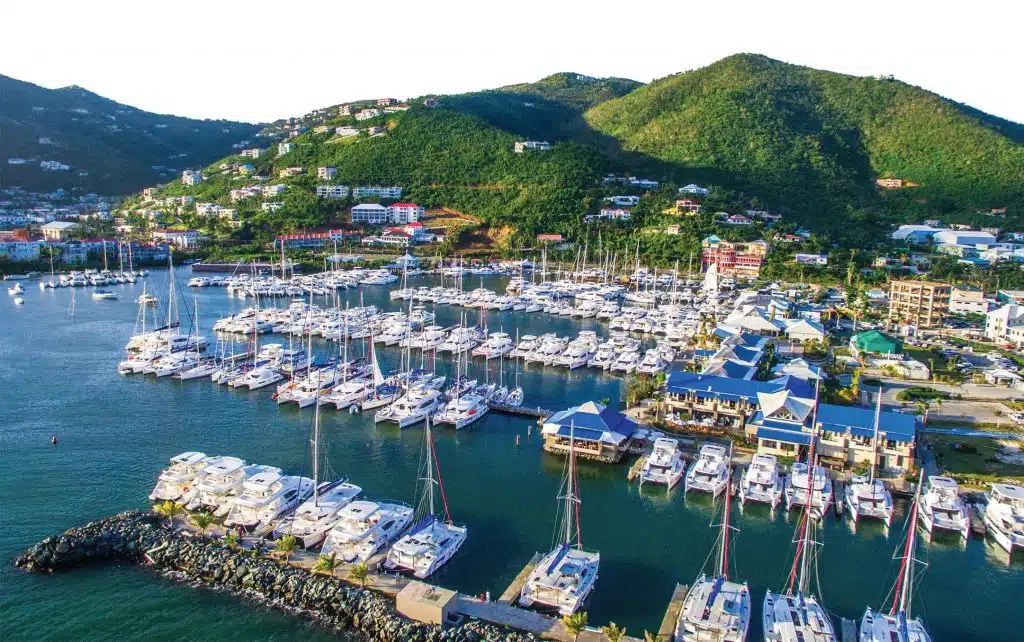 1st place: The Moorings
2nd place: MarineMax Vacations
3rd place: Sunsail
Featuring a fleet of yachts spread across 20 destinations worldwide, The Moorings creates unforgettable private yacht charter vacations ideal for parties of up to 12 guests. moorings.com
1st place: ICOM
2nd place: Garmin
3rd place: Standard Horizon
ICOM was the first manufacturer to produce very compact handheld VHF marine radios that are submersible, have built in GPS and DSC, and float. icomamerica.com



1st place: Maui Jim
2nd place: Ray-Ban
3rd place: Costa del Mar
Maui Jim polarized sunglasses are available in a wide range from classic, timeless designs to the latest modern styles. mauijim.com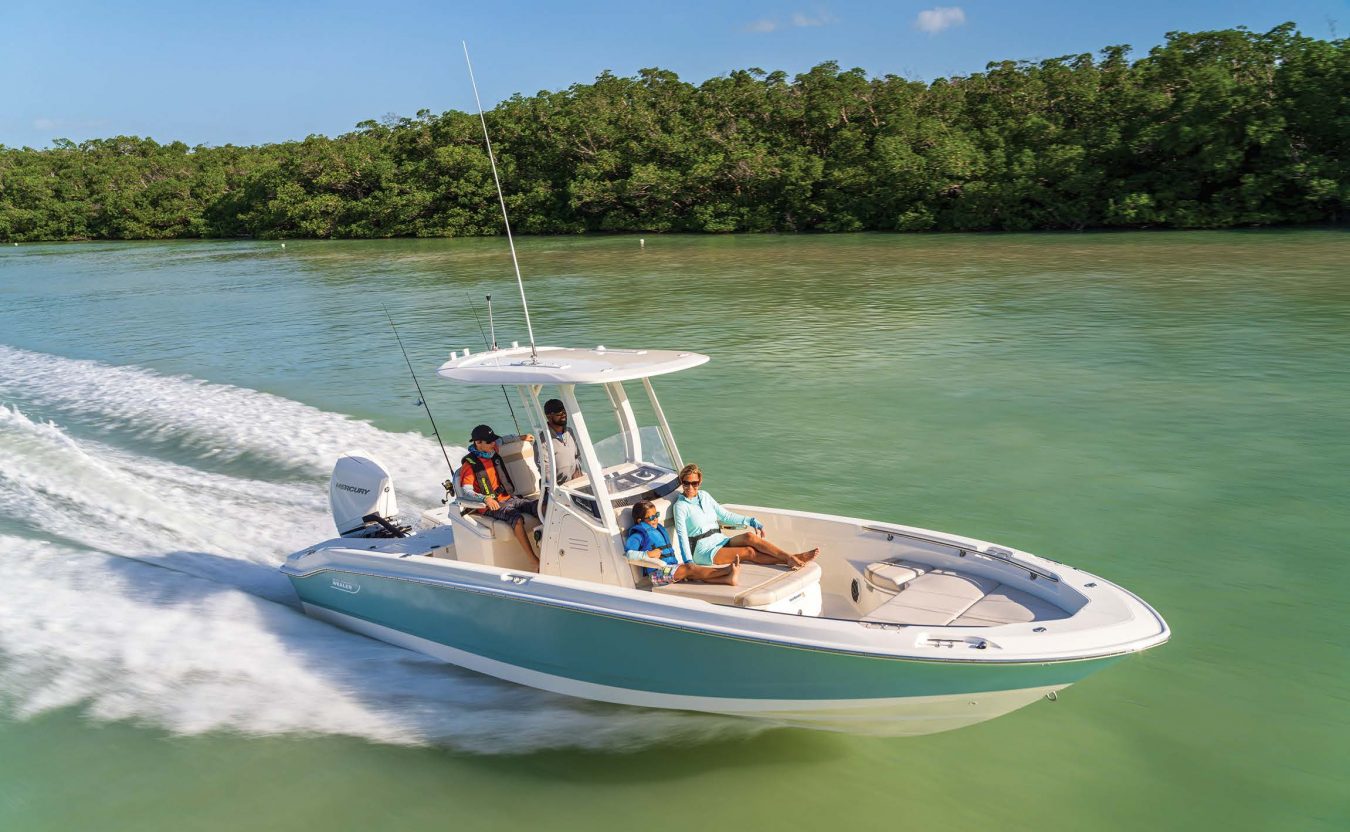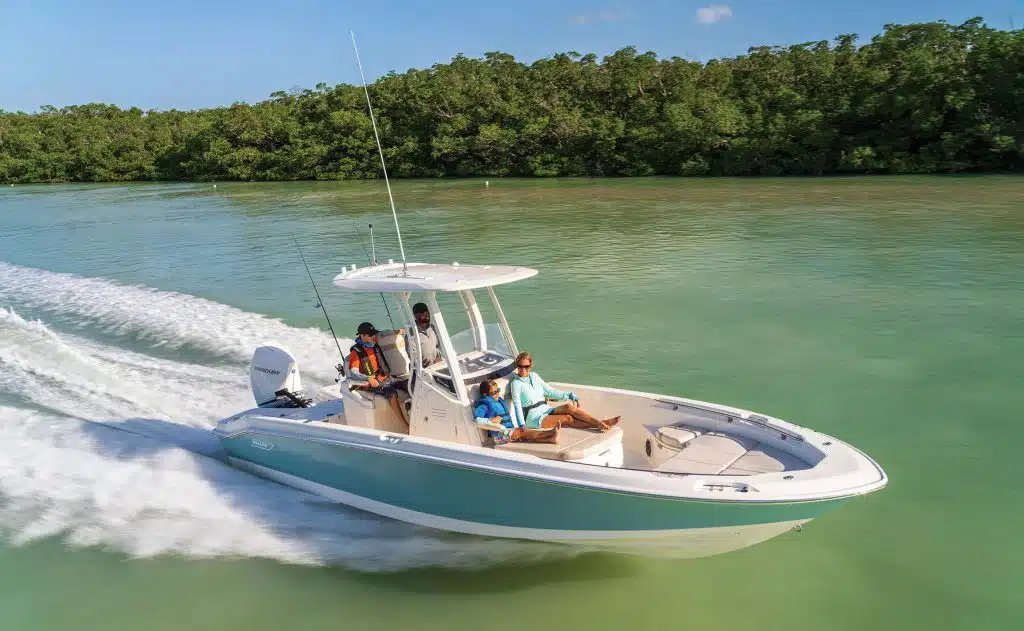 1st place: Boston Whaler
2nd place: Grady-White
3rd place: Scout
Boston Whaler center consoles, like the 250 Dauntless (below), feature a leading-edge design and best-inclass amenities for offshore cruising, fishing, and water sports.
1st place: Yamaha
2nd place: Mercury
3rd place: Suzuki
ICOM was the first manufacturer to produce very compact handheld VHF marine radios that are submersible, have built in GPS and DSC, and float. icomamerica.com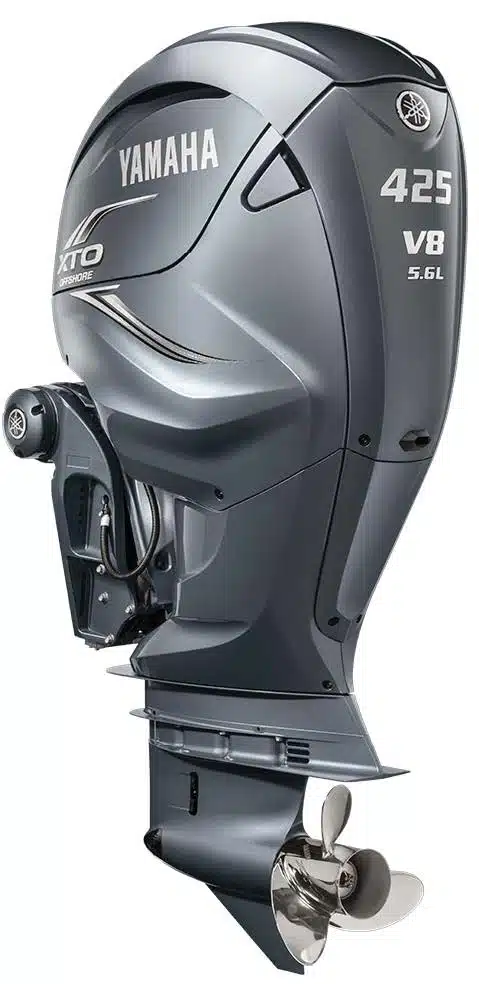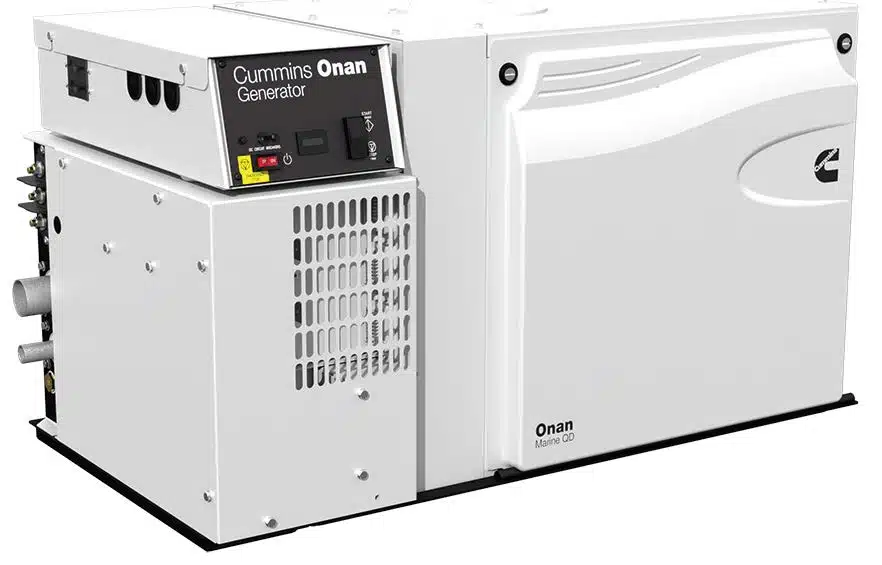 Favorite Marine Generator
1st place: Cummins
2nd place: Honda
3rd place: Generac
With more than 80 years in the marine market, Cummins generators offer reliability, optimal performance, and maximum efficiency. cummins.com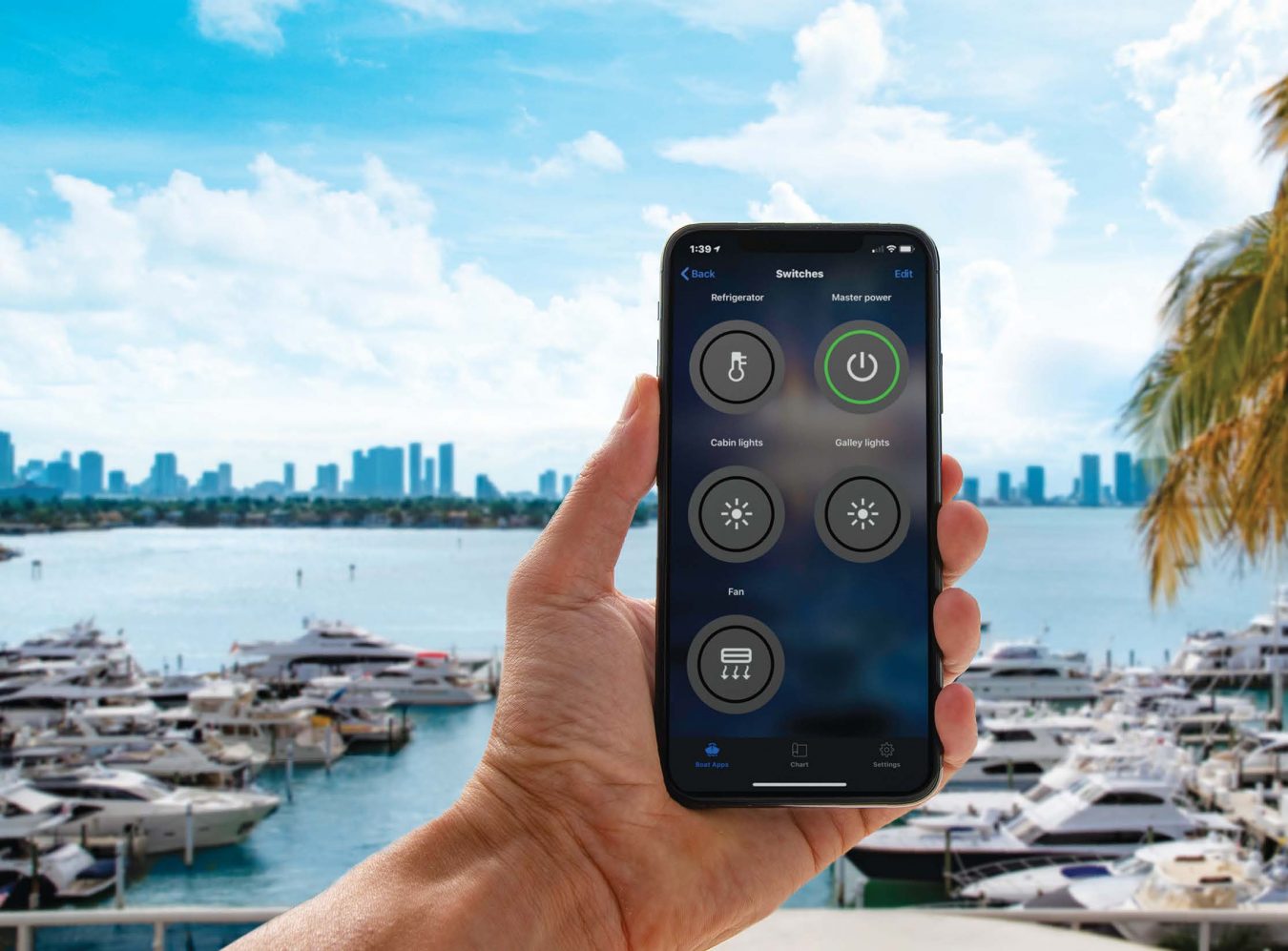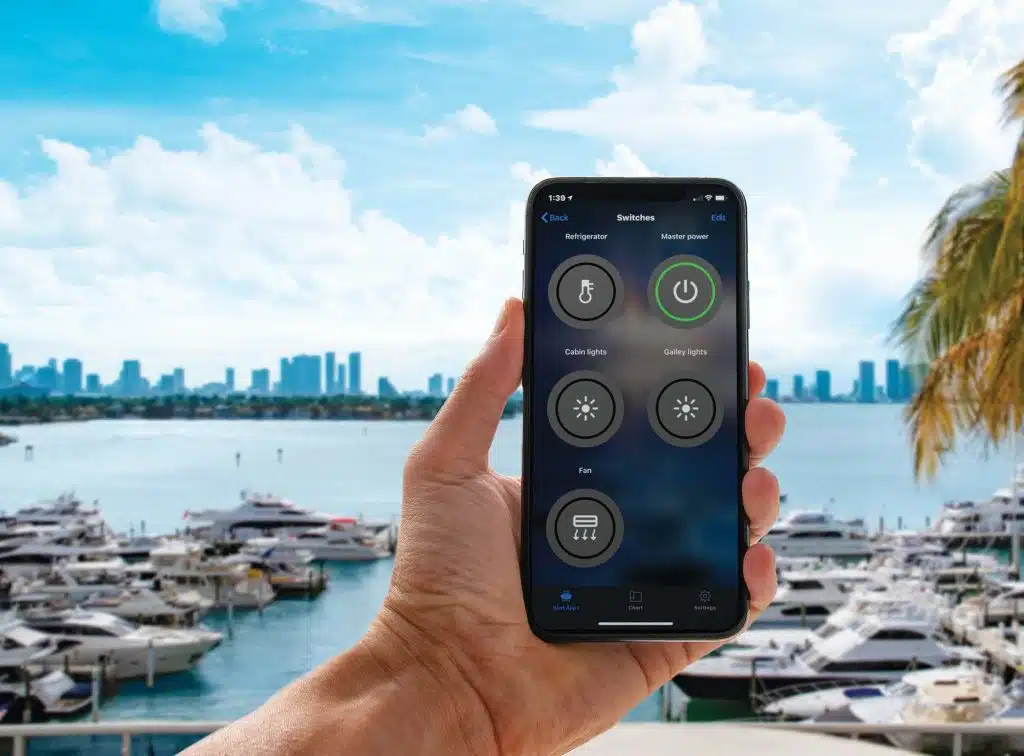 Favorite Boat Security System
1st place: Garmin
2nd place: Siren Marine
3rd place: Raymarine
Garmin gives boaters peace of mind with products that let you track, monitor, and control your boat, such as its OnDeck System (shown). garmin.com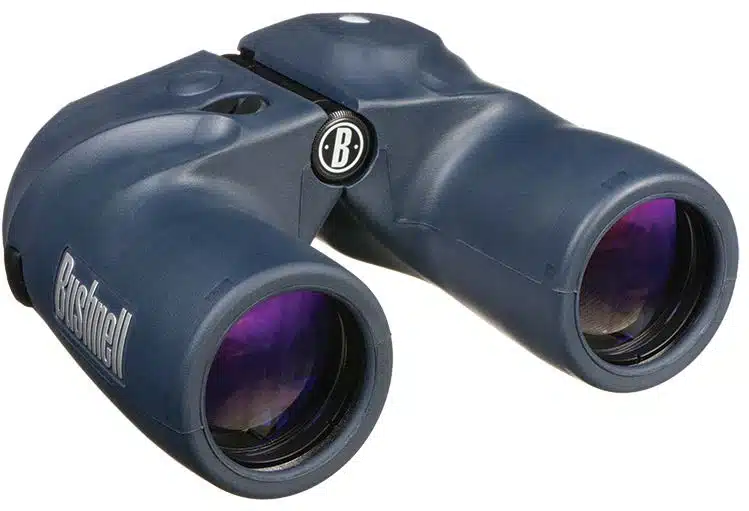 1st place: Bushnell
2nd place: Steiner
3rd place: Fujinon
Bushnell has a full lineup of highquality marine binoculars that are 100 percent watertight and deliver bright, clear, HD imagery. bushnell.com
1st place: EPIRB
2nd place: GPS Tracking Device
3rd place: Strobe Lights
EPIRBs provide global coverage, accurate position location, a reliable transmitted signal, an encoded message to identify the distressed vessel, and a faster response time. ACR's GlobalFIX V4 EPIRB (right) has an internal 66-channel GPS and uses the 121.5 MHz signal for more accurate detection when rescuers are close by. acrartex.com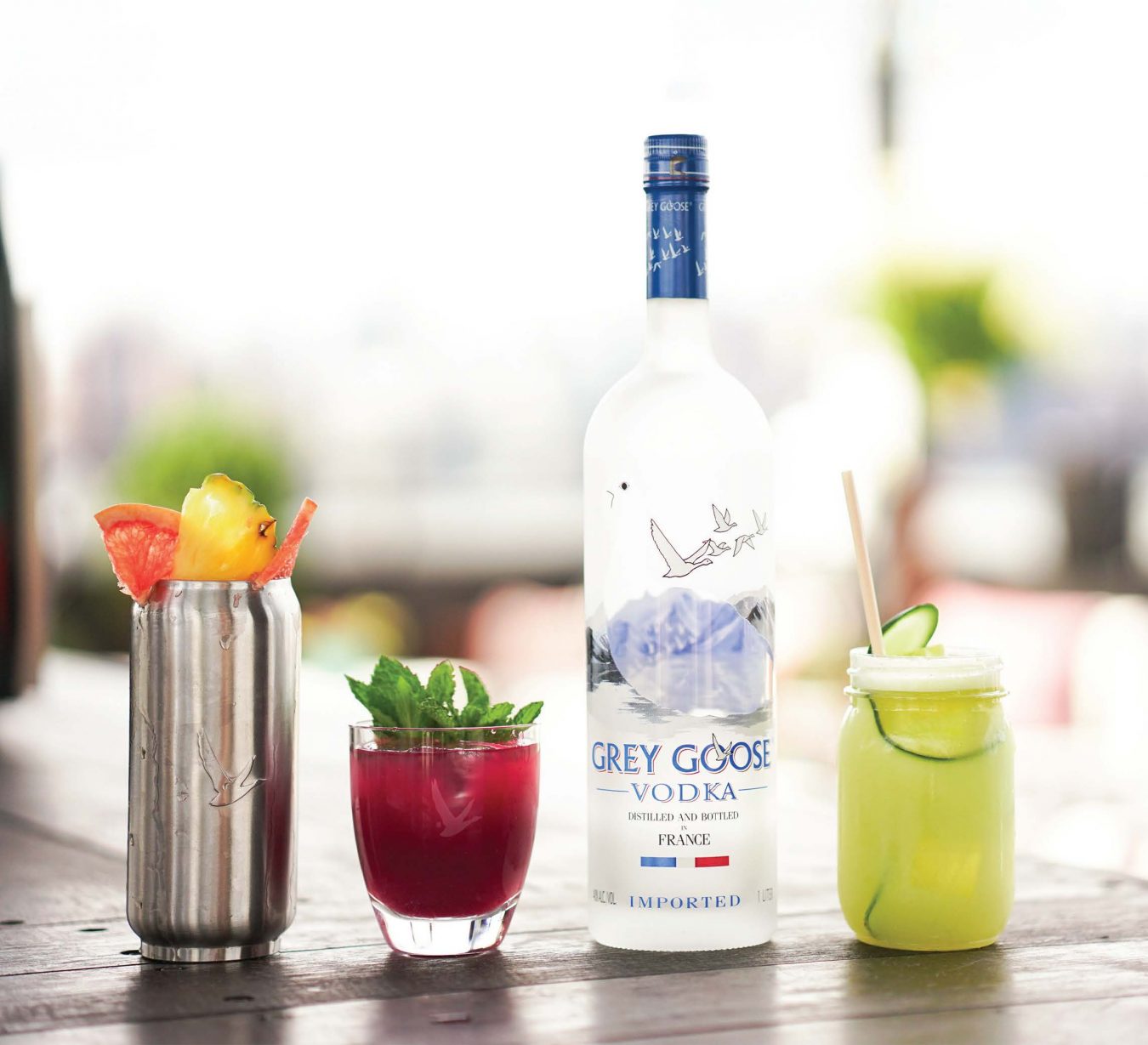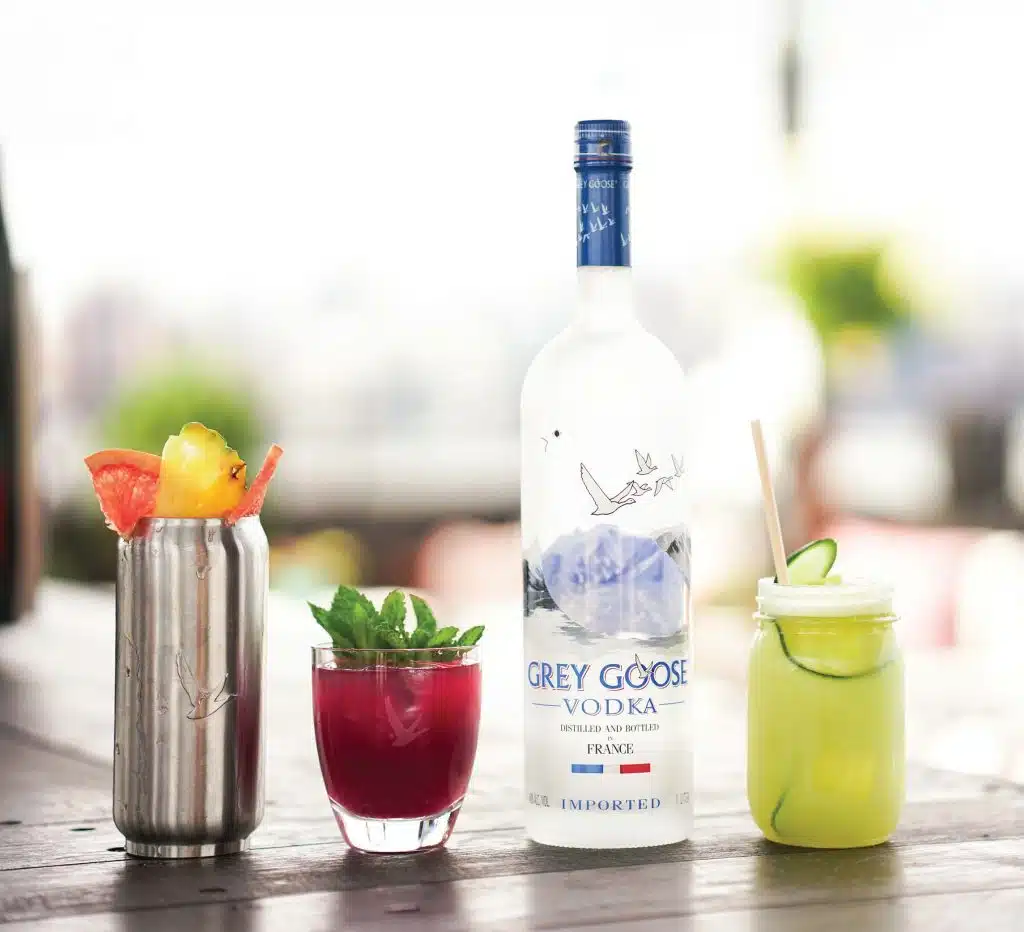 1st place: Grey Goose
2nd place: Tito's Vodka
3rd place: Mount Gay Rum
Grey Goose Vodka is 100 percent traceable from crop to cork. Every step of the processmaking is done in France, from harvest to bottling. There are only two ingredients in Grey Goose: single-origin Picardie winter wheat and natural spring water. Boaters approve of the eight varieties available. greygoose.com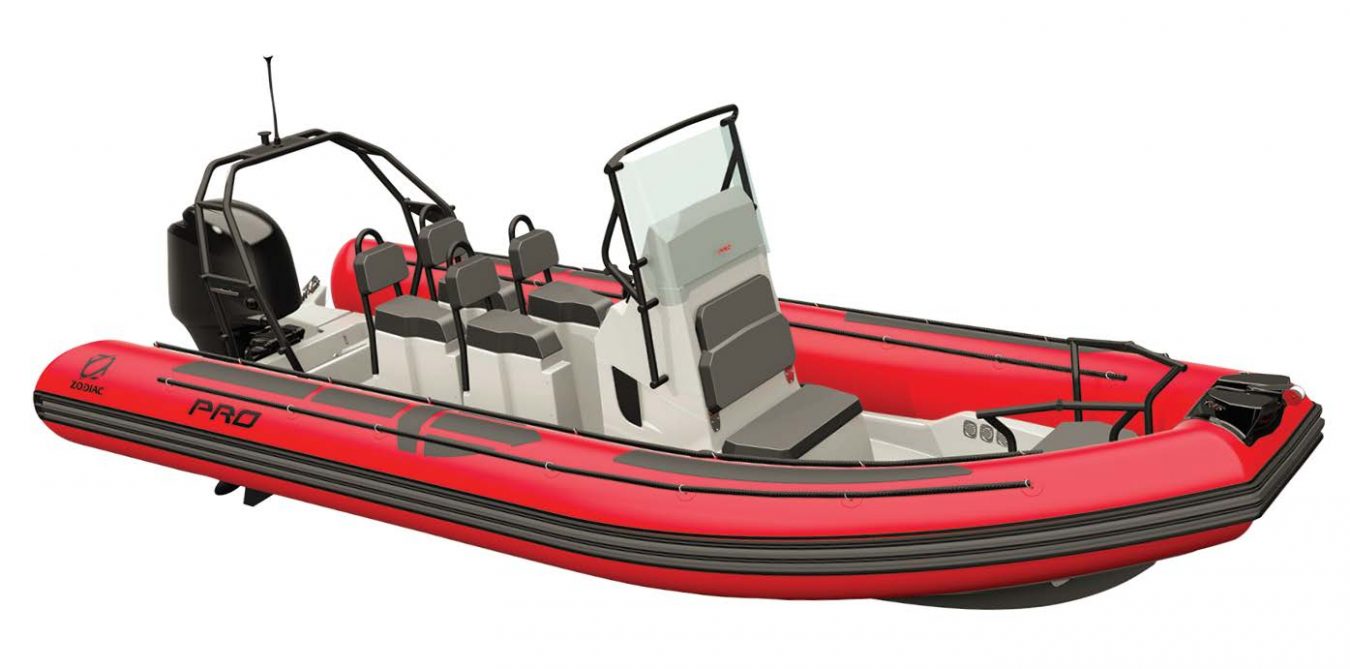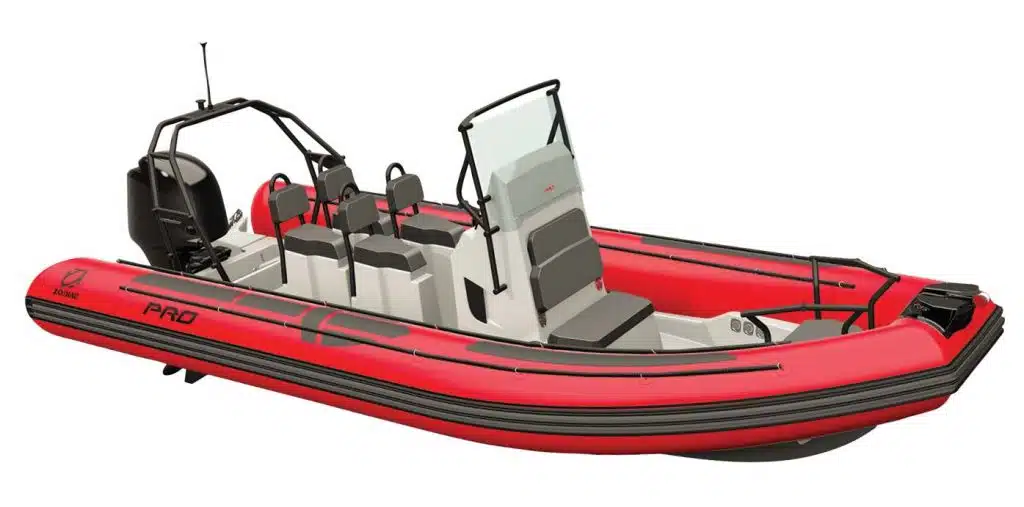 1st place: Zodiac
2nd place: Highfield
3rd place: Walker Bay
Zodiac inflatable boats, like the Pro 6.5 (left), cater to every passenger, resulting in a safe, smooth ride everyone can enjoy. They provide the ultimate on-the-water experience for any water sport. zodiac-nautic.com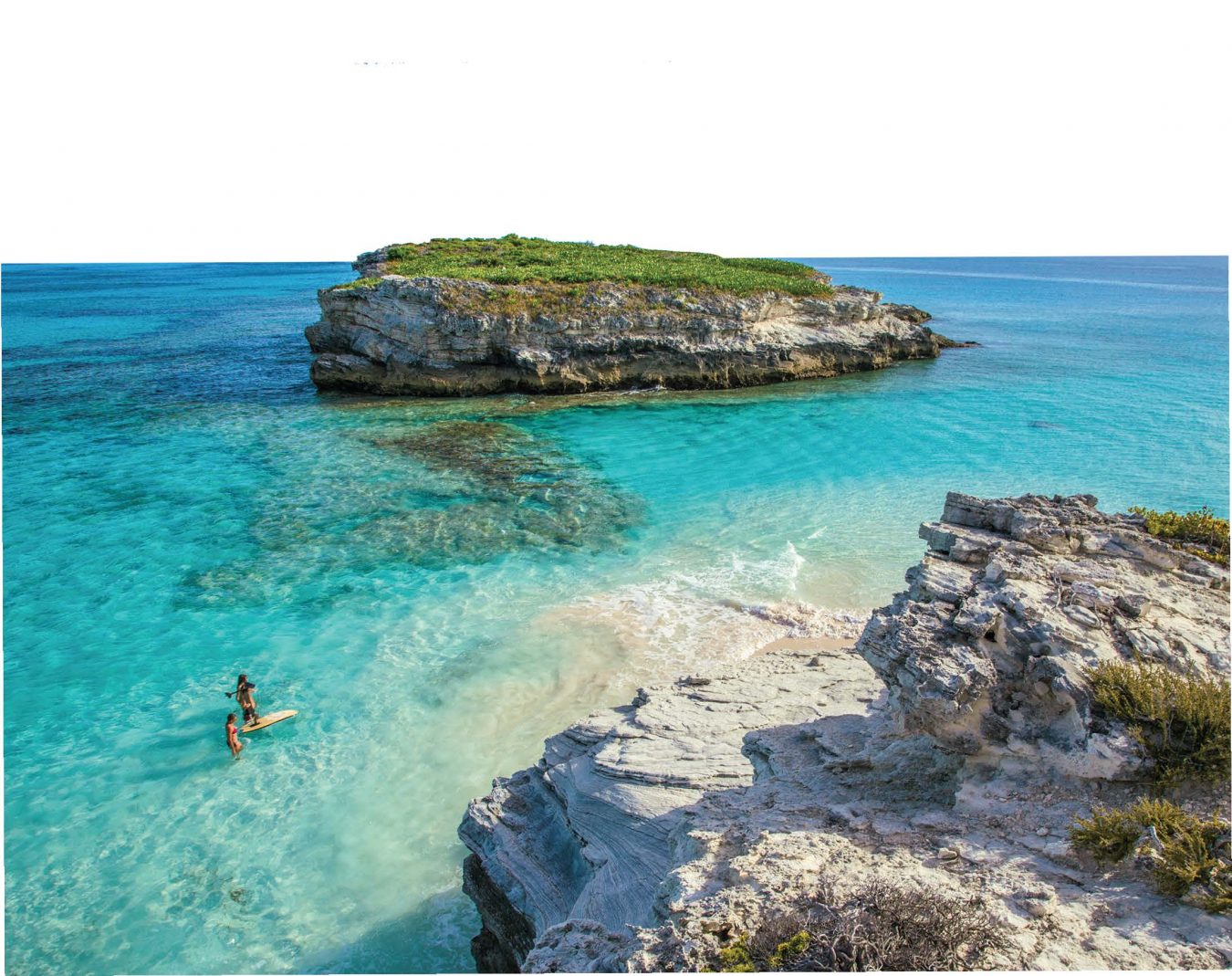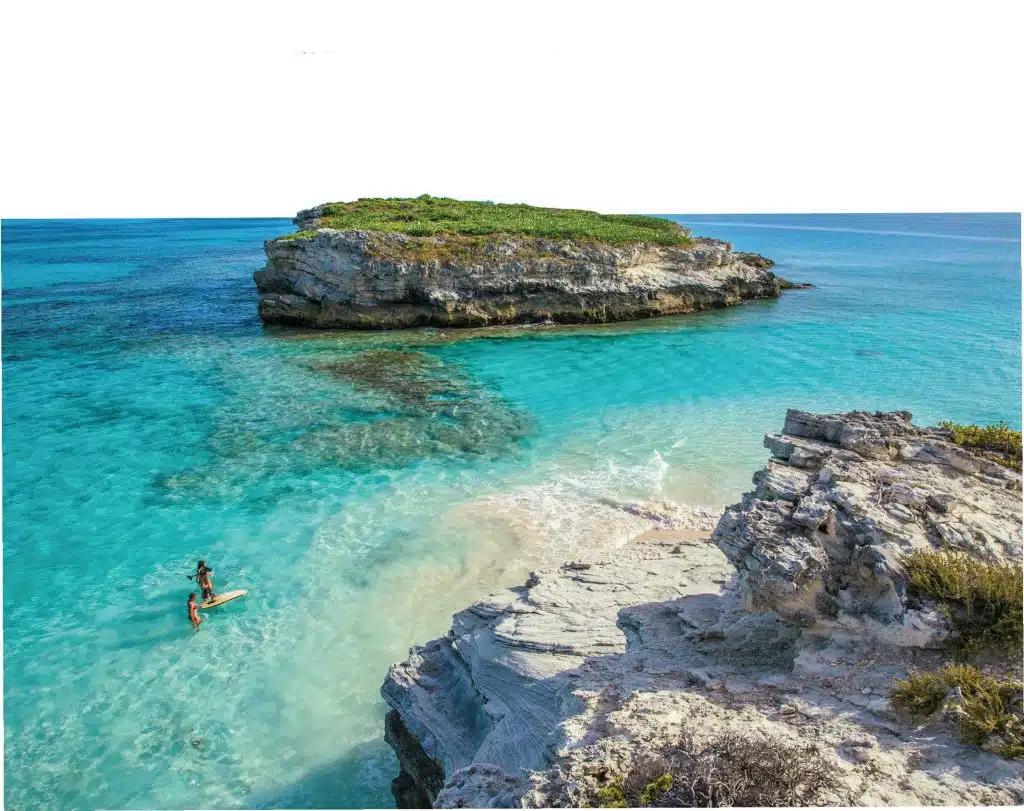 Favorite Cruising Itinerary
1st place: The Bahamas
2nd place: The Florida Keys
3rd place: The Great Loop
The Bahamas is a fan favorite for so many reasons. The archipelago comprises 700 islands and more than 2,000 rocks and cays and is easy to reach from the East Coast. Boaters can make a cruising itinerary in a few days or a few weeks. From fishing to diving to ecotourism, there are plenty of places to explore. bahamas.com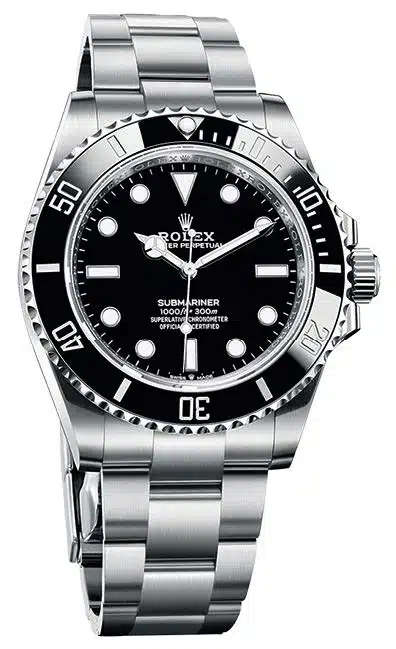 1st place: Rolex
2nd place: Tag Heuer
3rd place: Garmin
Rolex watches are crafted from the finest raw materials and assembled with meticulous attention to detail. The Submariner model (right) sets the standard for luxury divers' timepieces. rolex.com
1st place: YETI
2nd place: Igloo
3rd place: RTIC
For unmatched, on-thewater performance, nothing beats a YETI cooler. Their hard and soft-sided coolers are built to be by a boater's side for each catch or cruise. yeti.com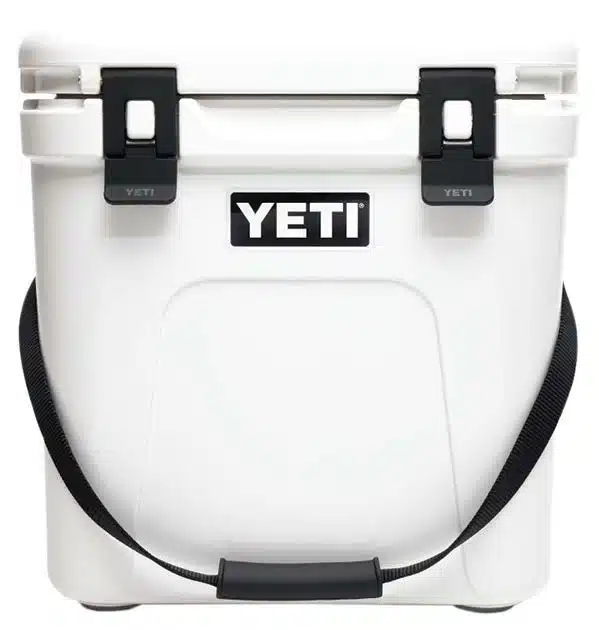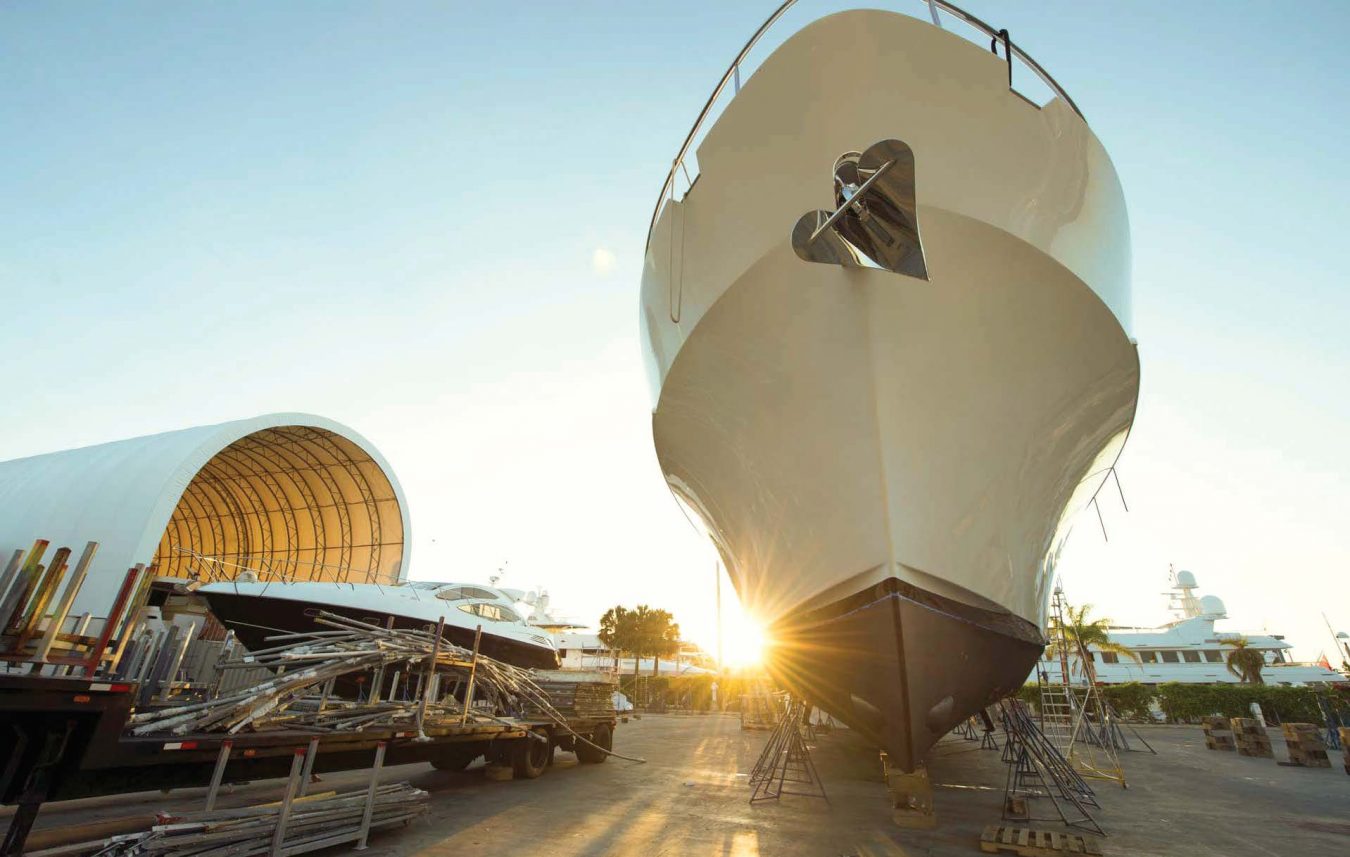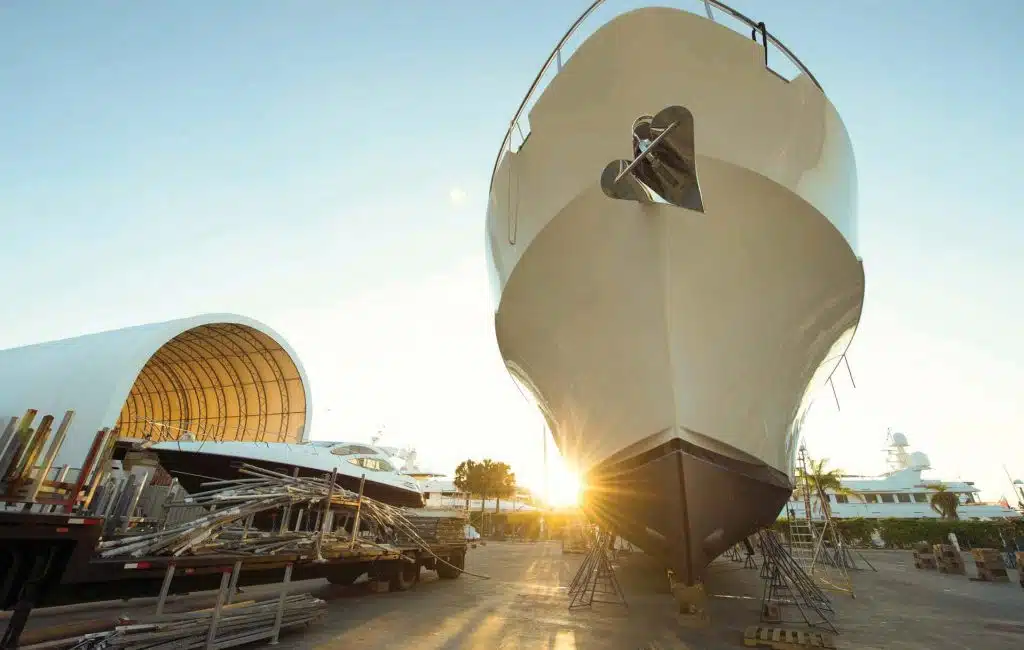 1st place: Lauderdale Marine Center
2nd place: Cable Marine
3rd place: MarineMax
Fort Lauderdale's Lauderdale Marine Center is the largest yacht repair facility and shipyard in the United States. The yard can accommodate vessels up to 170 feet and 330 tons. lauderdalemarinecenter.com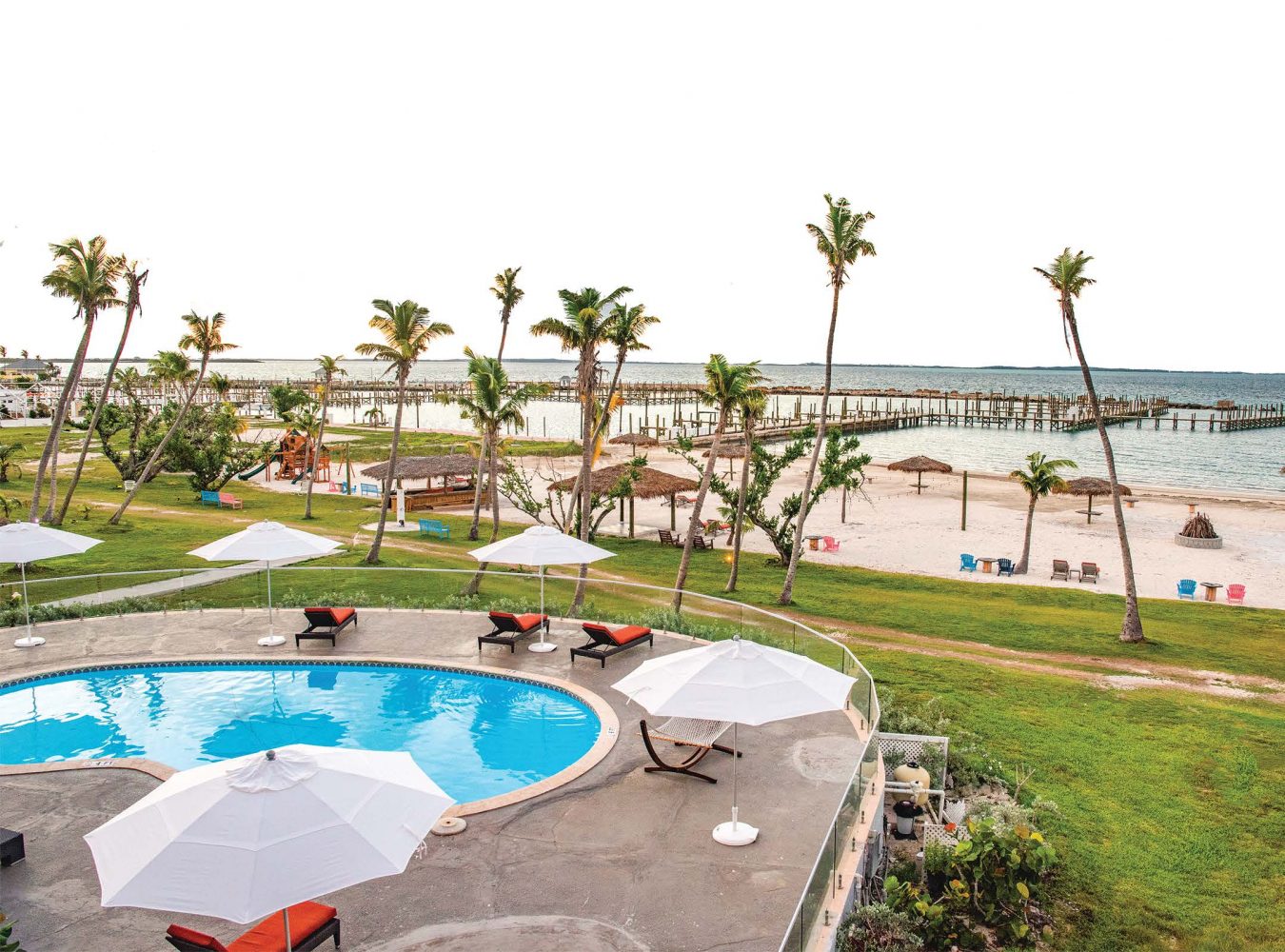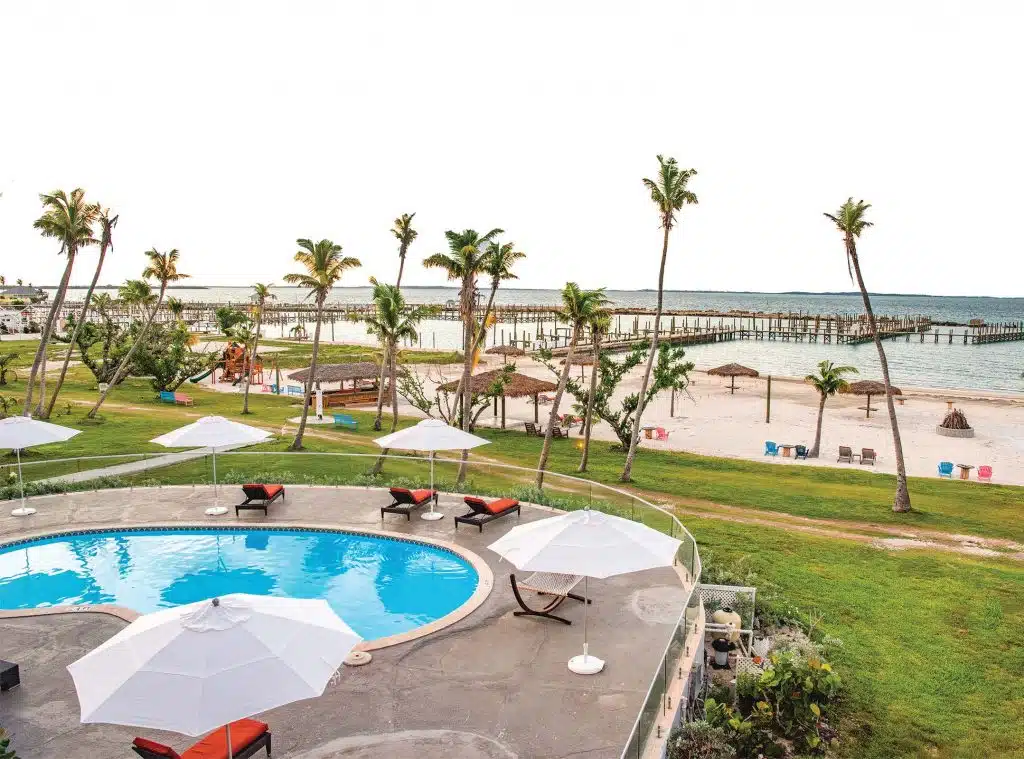 1st place: Abaco Beach Resort
2nd place: The Moorings Marina – BVI
3rd place: Ocean Reef Club
Abaco Beach Resort and Boat Harbour Marina in the Bahamas is home to the largest state-ofthe- art marina with 200 slips that can fit yachts up to 200 feet, onsite Customs and Immigration clearance, 24-hour security, Wi-Fi, electricity, water, and gas and diesel services. abacobeachresort.com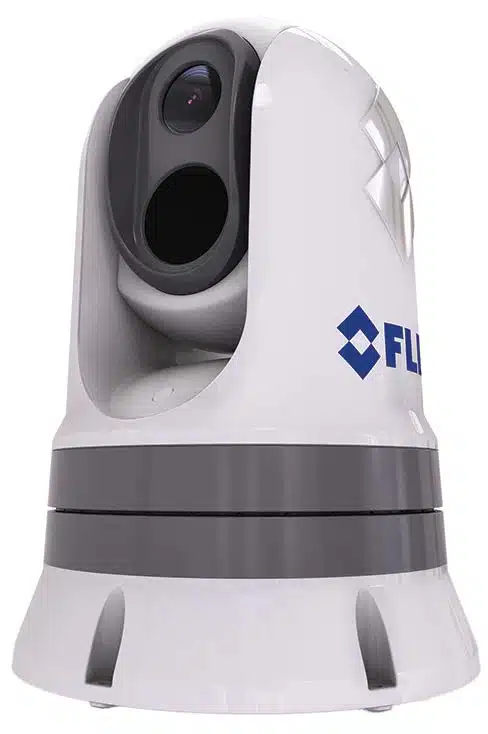 1st place: FLIR
2nd place: Raymarine
FLIR thermal imaging cameras turn night into day, keeping boaters safe and secure so they can go out on the water with confidence. FLIR offers a lineup of leading-edge thermal cameras that are durable, reliable, and easy to use. flir.com
1st place: Coffee Maker
2nd place: Blender
3rd place: Insta-Pot
Coffee Maker was the No. 1 must-have galley item and for good reason— who are we without coffee? Nowadays, there are so many ways to make coffee; it's just a matter of choosing your favorite coffee maker: instant (Keurig, Nespresso, etc.), French Press, percolator…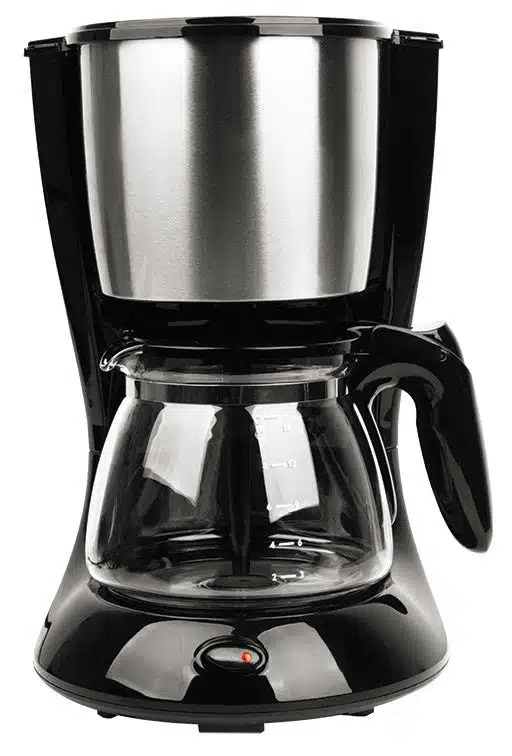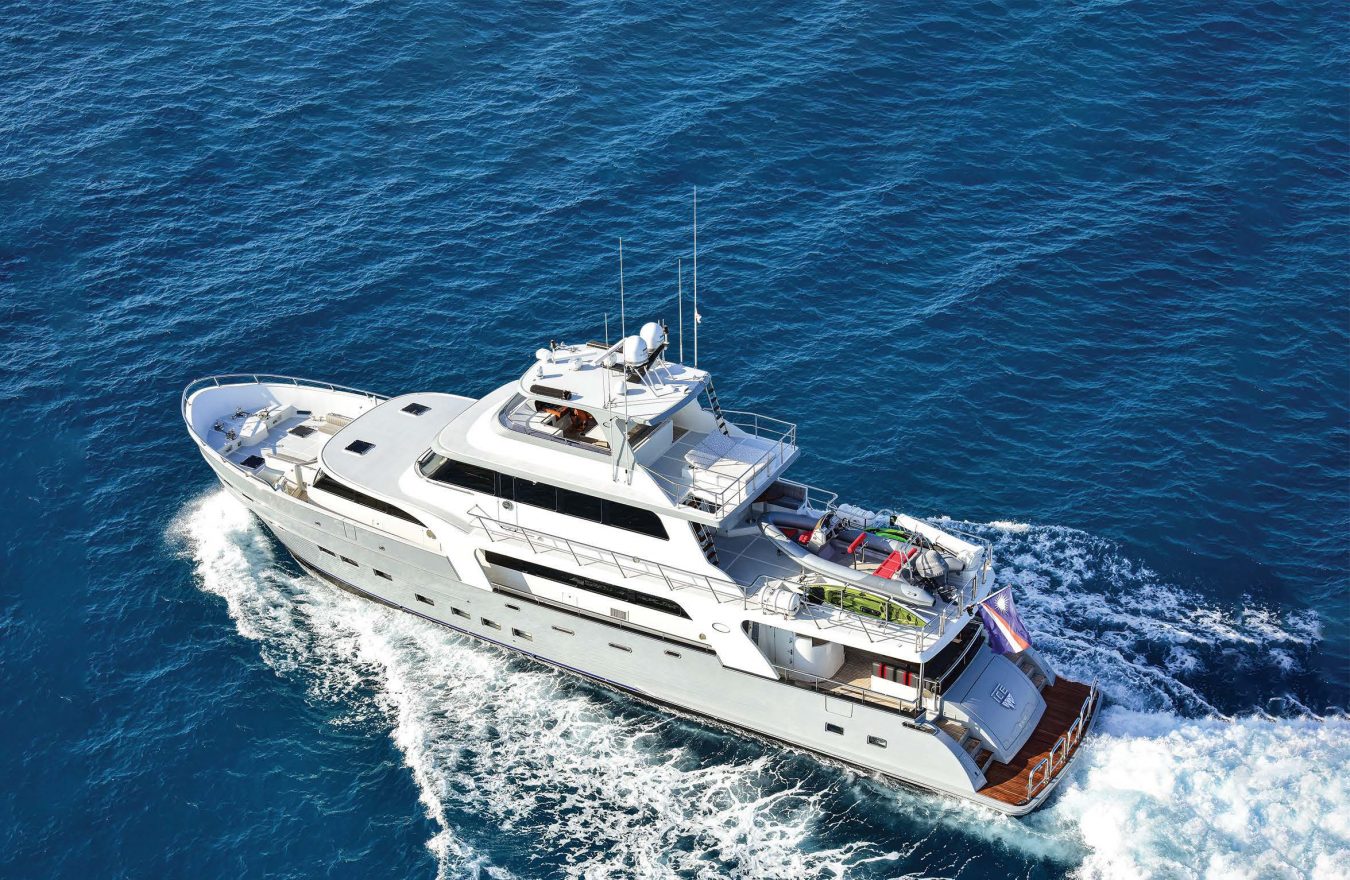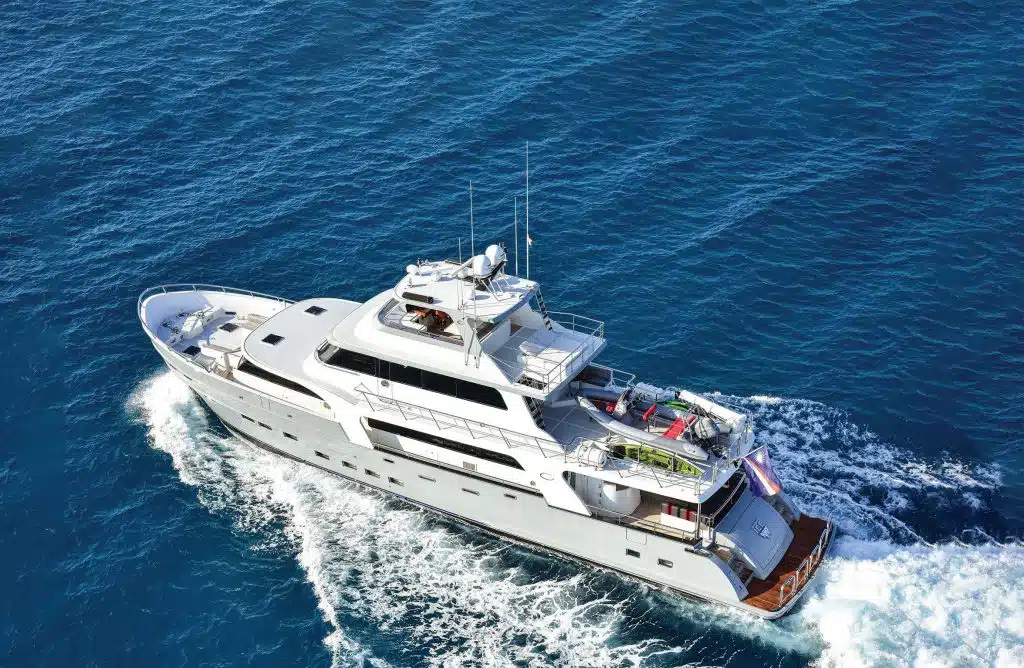 Favorite Long-Range Cruiser
1st place: Marlow
2nd place: Ocean Alexander
3rd place: Grand Banks
Marlow Yachts, such as the 100-foot Explorer Ice (below), can cross the oceans in luxury, comfort, and reliability. These yachts shine in performance and appearance. marlowyachts.com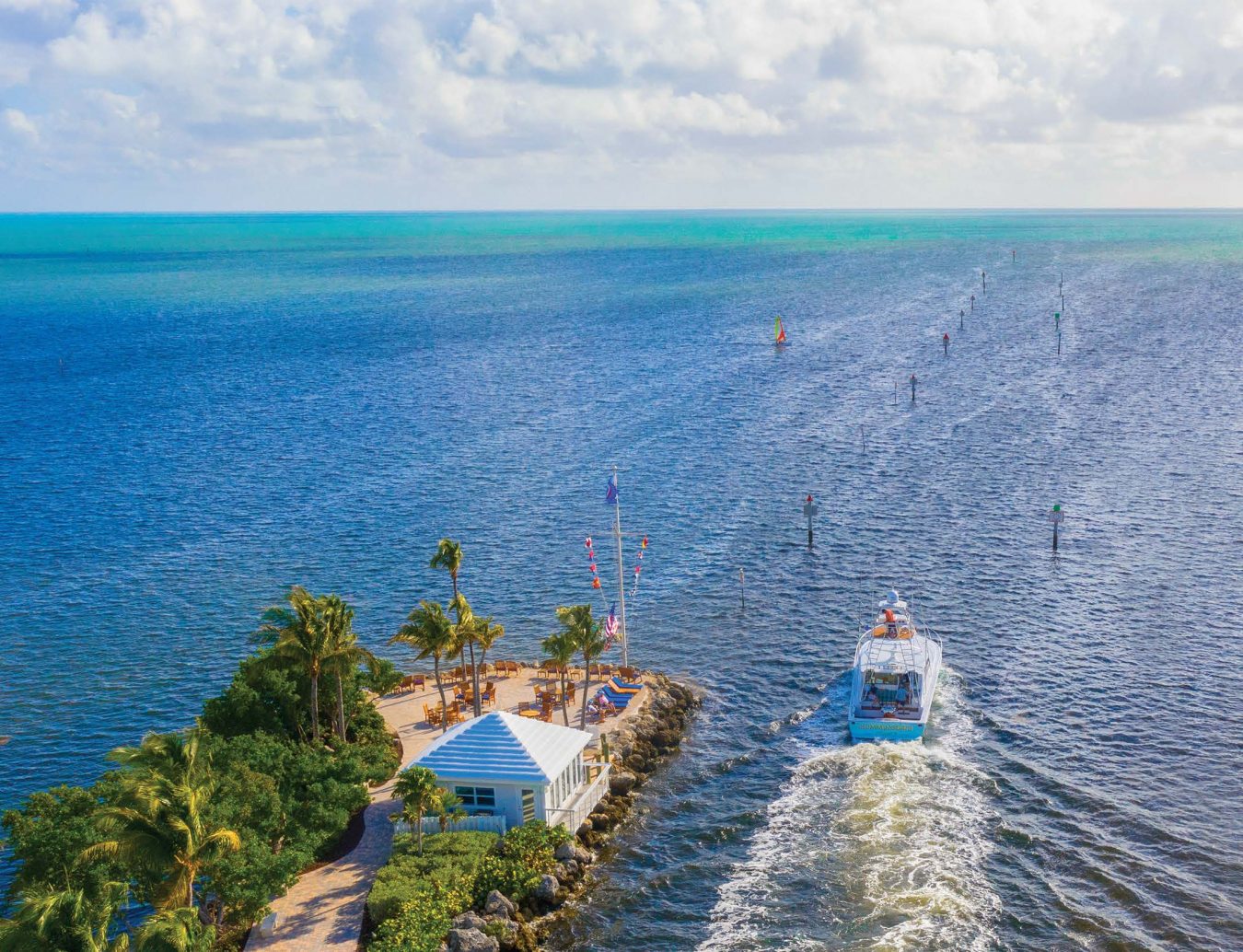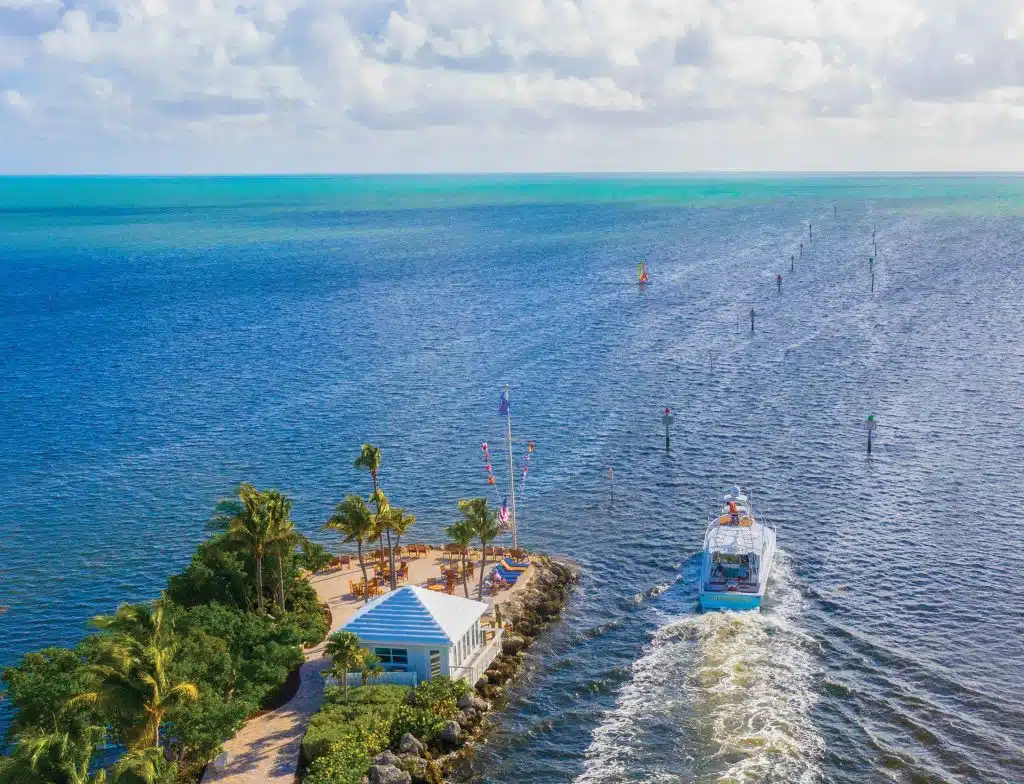 Favorite Resort with Marina
1st place: Ocean Reef Club
2nd place: Abaco Beach Resort
3rd place: Highbourne Cay Marina
Ocean Reef Club is a 2,500-acre private, resort-style community. This boating, fishing, and diving paradise has a full-service 175-slip marina for yachts up to 175 feet, a private airport, private beach, two 18-hole golf courses, tennis courts, a spa and salon, 12 restaurants, and more. oceanreef.com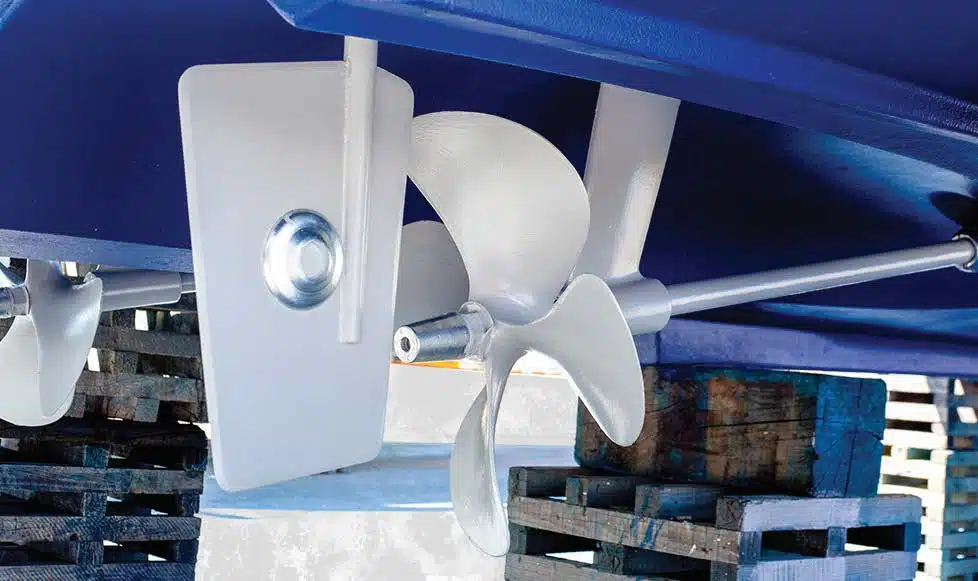 Pod System vs. Direct Drive
1st place: Direct Drive
2nd place: Pod System
A Direct Drive system places the engine near the center of the boat. It is less complex, energy-efficient, and very little horsepower is lost through the direct drive transmission.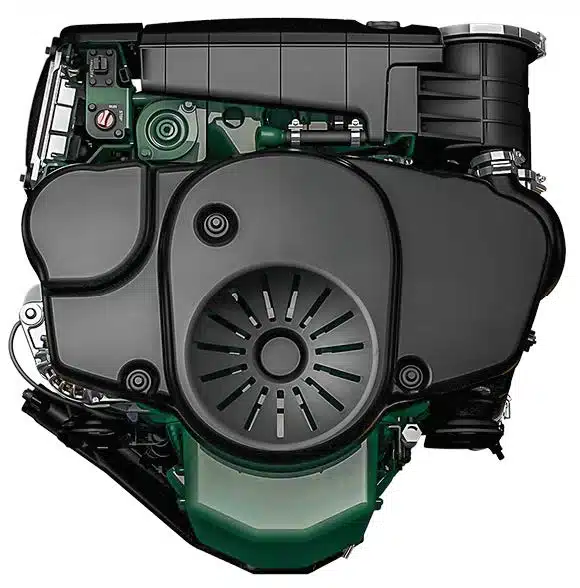 1st place: Diesel
2nd place: Gas
Diesel is the boaters' choice because the engine is more fuelefficient and tends to last longer.
Favorite Must-Have Boating Apparel Item
1st place: Sperry Boat Shoes
2nd place: Columbia PFG Gear
3rd place: Helly Hansen Gear
Sperry Boat Shoes are breathable, slip- and water-resistant, have non-marking soles, and provide a comfortable, secure fit for all-day wear. sperry.com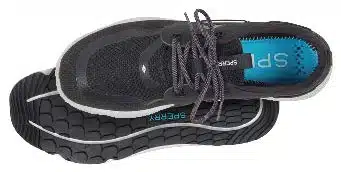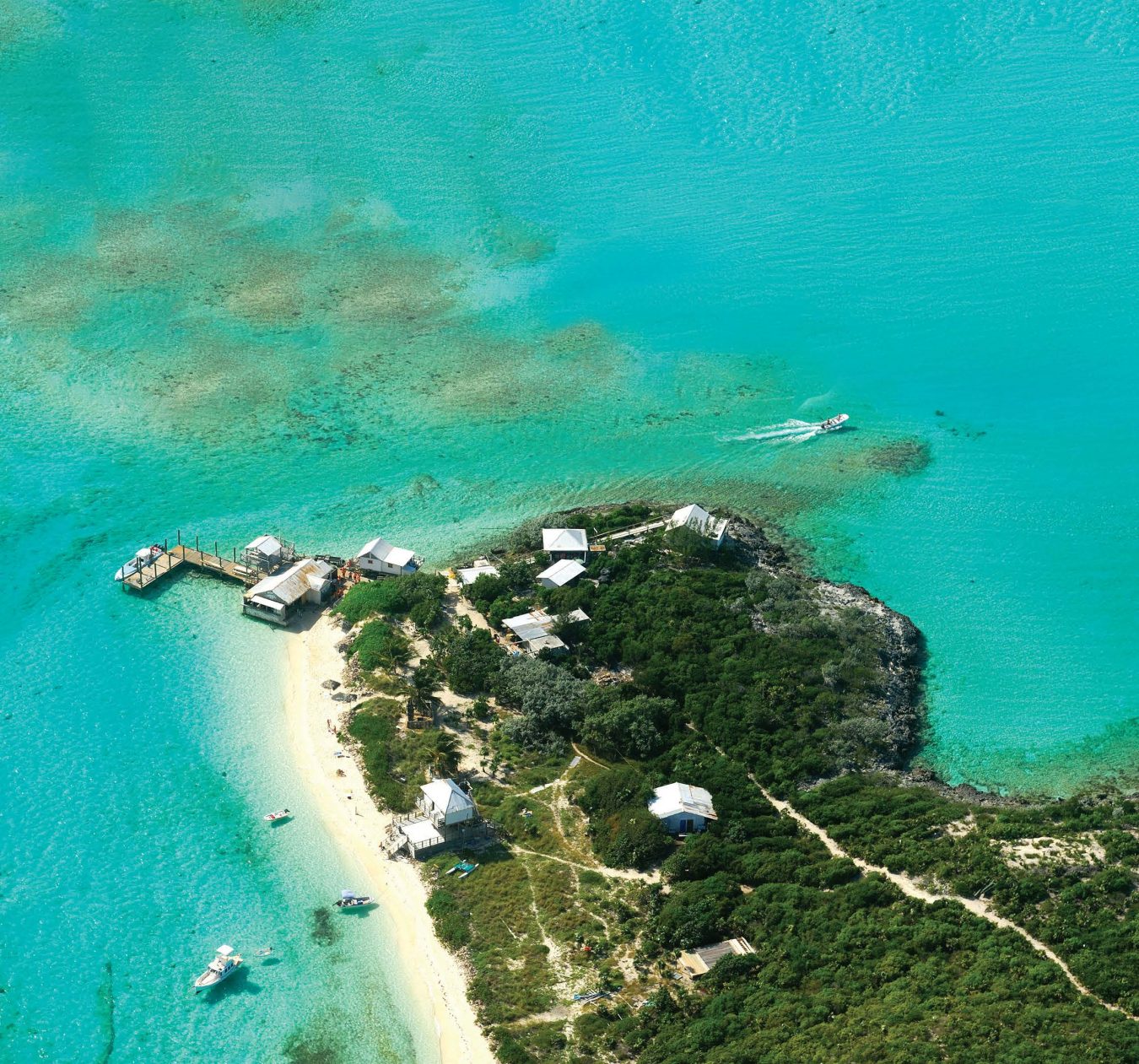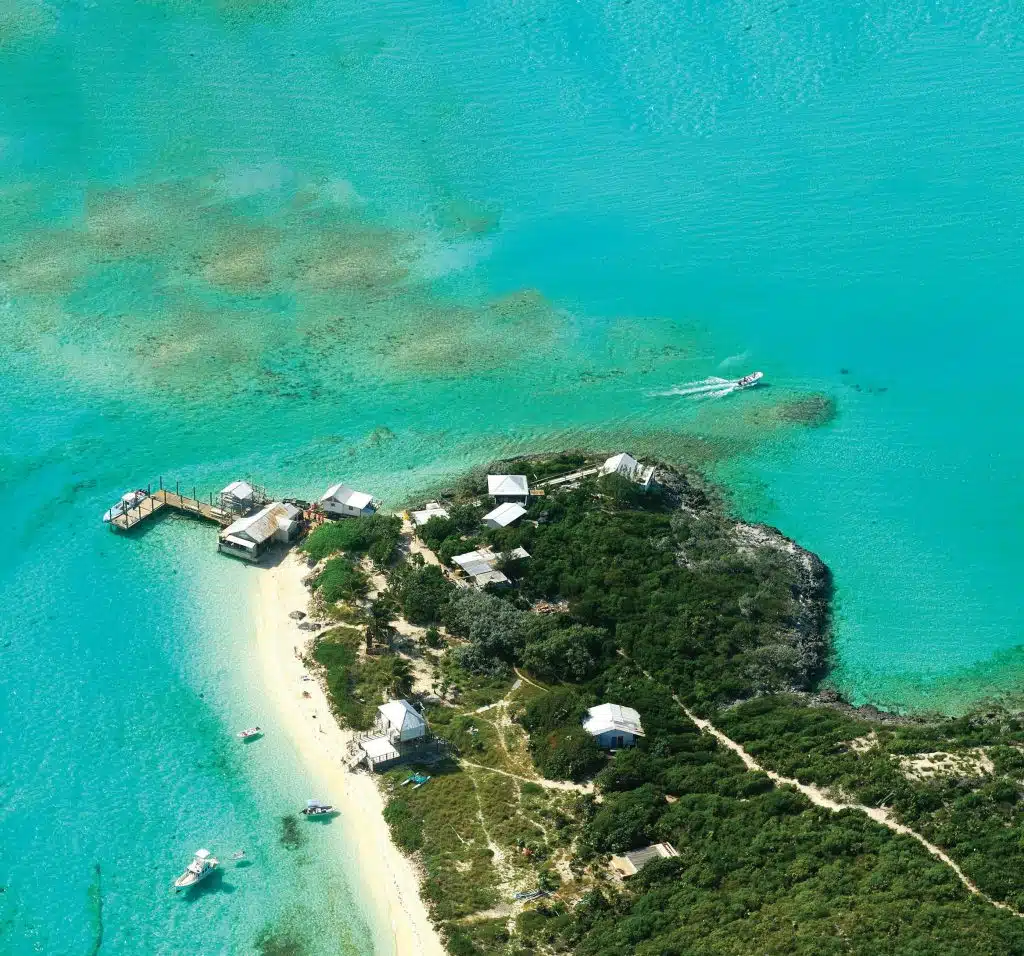 Favorite Vacation Destination
1st place: The Bahamas
2nd place: The British Virgin Islands
3rd place: The Florida Keys
With crystal-clear blue waters, gorgeous white-sand beaches that stretch for miles, plenty of islands to explore, and an abundance of water activities all around, it's no doubt The Bahamas is the No. 1 vacation destination! bahamas.com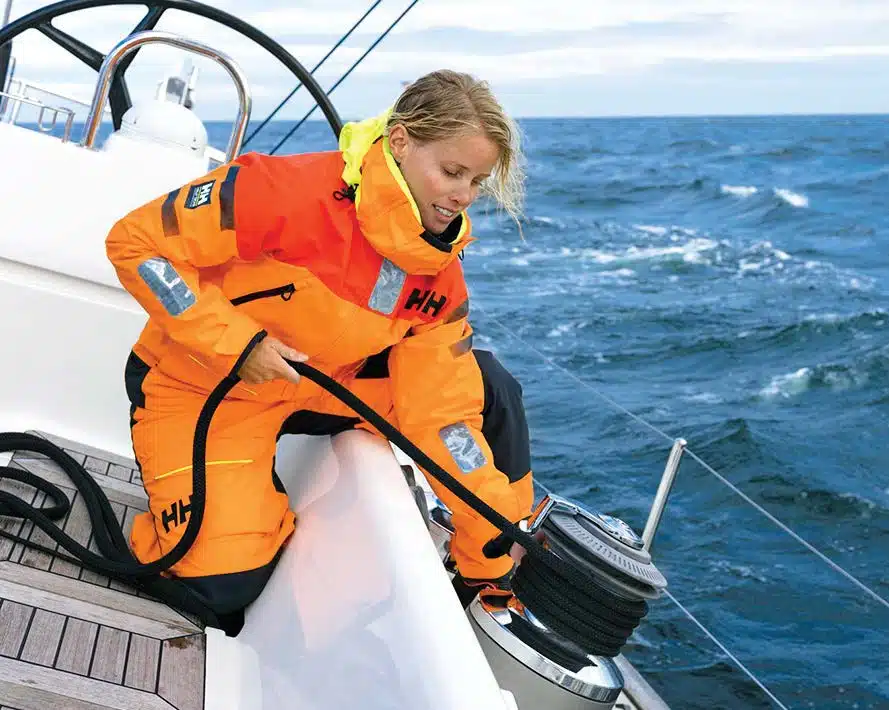 Favorite Foul-Weather Gear
1st place: Helly Hansen
2nd place: Gill
3rd place: Grundens
From versatile coastal jackets to professional-grade offshore sailing jackets, Helly Hansen gear is perfect for high-speed racing, coastal cruising, or enjoying long days on the water. hellyhansen.com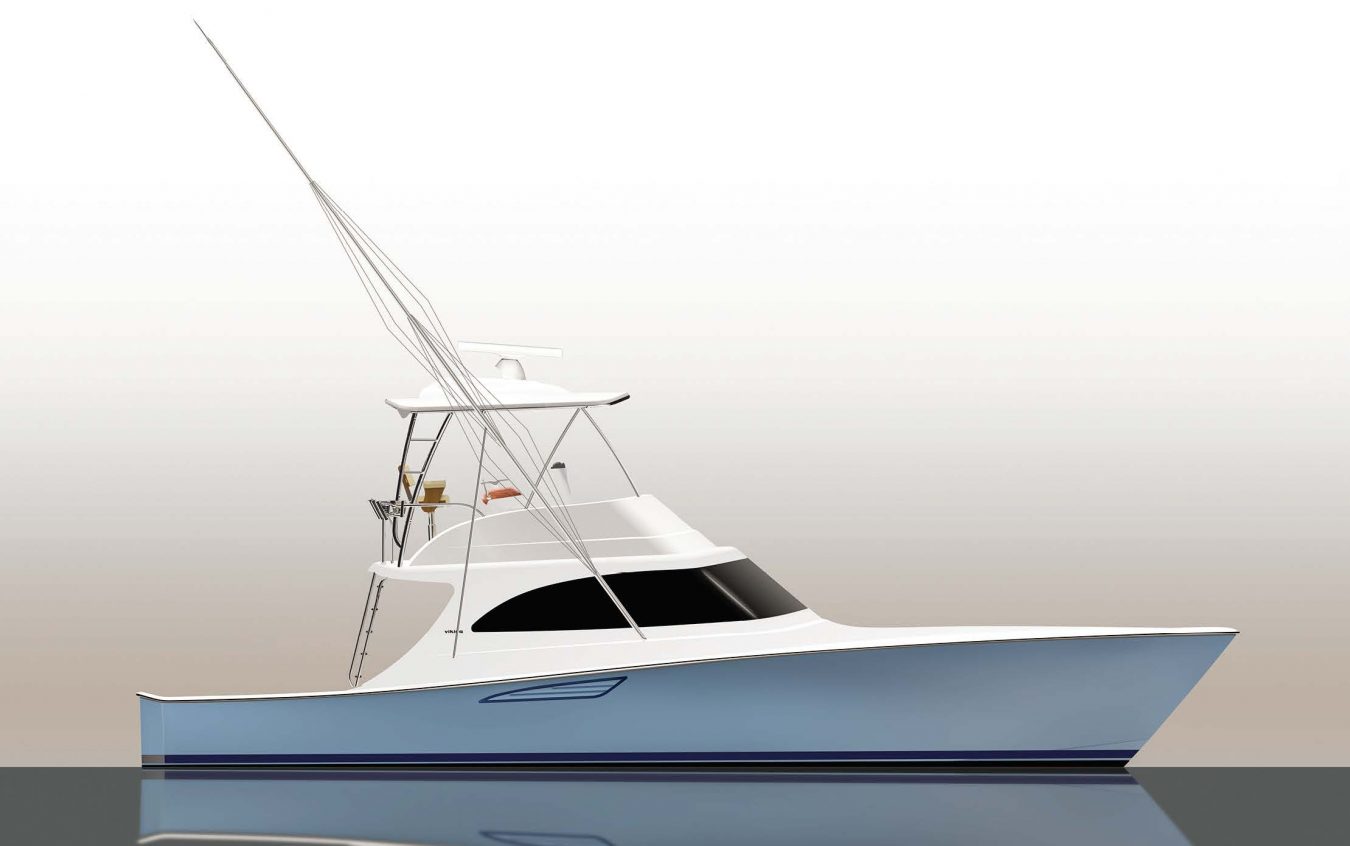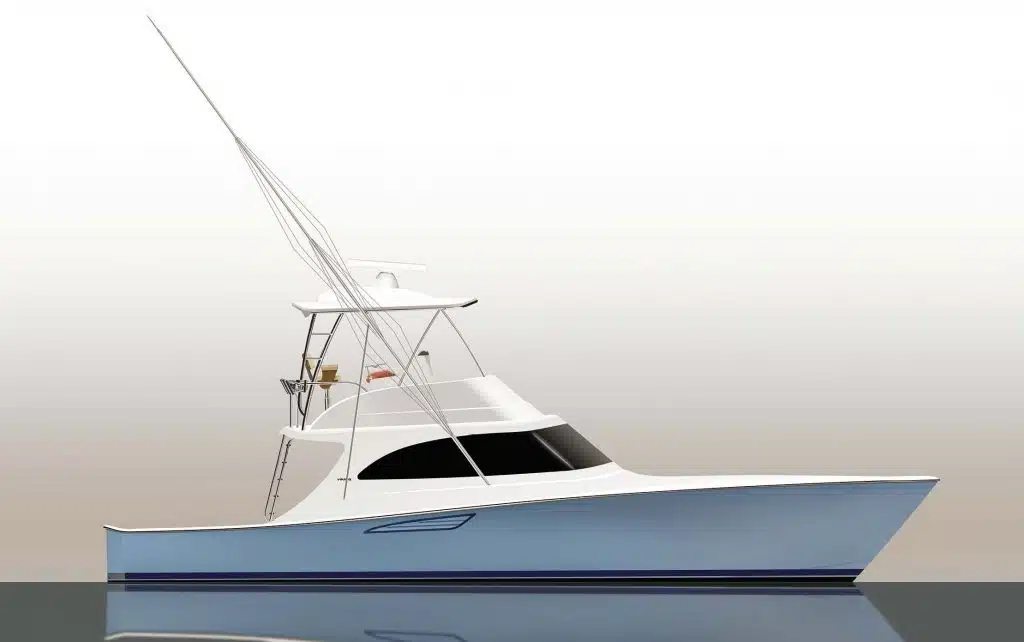 1st place: Viking
2nd place: Hatteras
3rd place: Bertram
Viking sportfishers, like the new 46 BF (shown), are designed for the ultimate luxury tournament fishing and yachting experience. "Building a better boat every day" has been Viking's philosophy for more than five decades. vikingyachts.com