Citizen Scientists
Citizen scientists can improve the waters around us and support scientific initiatives.
Volunteering is a great way to provide useful services to your community. One type of volunteer work that has become very popular in recent years is that of a citizen scientist. You don't have to be a scientist to do this, but you will learn a lot. According to the  dictionary, citizen science is "the collection and analysis of data relating to the natural world by members of the general public." You work with scientists who instruct you in the processes of data collections and help you understand the importance and how
it aids in solving real-world problems.
Although there are no precise numbers, millions of citizen scientists around the world are involved in fields from astronomy to medicine to weather. Opportunities are almost everywhere; interested boaters will find many in coastal locations as well as on and under the water.
There are numerous organizations for people to get involved, including the Citizen  Science Organization, and participation can be right from your backyard or boat. The National Oceanic and Atmospheric Agency (NOAA) even has a "Citizen Science Day," along with several volunteer programs. Weather conditions are a major concern for the comfort and the safety of people out on the water and along the coast.
Volunteer Opportunities
The MARS Program (MArine Reporting Stations) primarily involves U.S. Coast Guard  Group Stations but also has some civilian volunteers. They report marine weather conditions from shore locations to the National Weather Service (NWS).
Commercial vessels with licensed crews can participate in the Voluntary Observing Ship (VOS) Program. These "official observations" are coded into a special format recognized internationally and are crucial to coastal and high seas marine forecasts.
Both commercial and recreational mariners can take part in the NWS MAROB (MARine OBservation) Program. A subset of the VOS initiative, MAROB still uses coded observations but not as detailed as a full VOS report.
The MAREP (MArine REPort) Program does not require specific training and relies on plain language observations of coastal weather conditions by mariners.
A number of coastal NWS Forecast Offices have a Marine Weather Spotters Program. Volunteers are trained to recognize significant weather and ocean conditions and report them to the NWS which can then issue appropriate warnings to the public. Of particular concern are thunderstorms, waterspouts, fog, high winds, unusually strong currents or high tides, and generally rough seas.  Basic training is provided free by the NWS.
To participate in any of these National Marine Sanctuaries (NMSs) have many volunteer opportunities, especially with marine organisms.
What do citizen scientists do?
Depending on the location, citizen scientists may monitor water quality, observe and record sightings of various wildlife and marine species, help restore reefs, and more. Contact your nearest NMS for specifics. The Marine Recreational Information Program (MRIP) was designed to provide data for effective management of fisheries. Anglers and boat captains help researchers by participating in surveys. Questions deal with the number of fishing trips taken and the amount and type of fish caught.
There are even questions about the weather. The Florida Fish and Wildlife Council (FWC)
supplements the MRIP surveys with its own Gulf Reef Fish Survey for anglers in the Gulf, who can mail in the survey or use its phone app. FWC biologists may interview you at dockside or even come along with you on boat trips.
Working with Marine Life
In terms of sightings, there are two species of particular concern: whales and sharks. Several of the NMS locations encourage whale watchers to report their sightings. Whale Alert is a group that tracks whales to lessen the danger of collision with large ships. Mariners and the general public can use an app to record whale sightings. In the Southeastern U.S., you can also use the Dolphin & Whale 911 app to report any injured or entangled marine mammal.
Report shark encounters to Support Our Sharks through its SharkBase Citizen Science program. For the more adventurous, there are shark-hunting expeditions, like the University of Miami's Shark Research Conservation trips where you can accompany marine biologists on board to catch, record, and tag sharks. The Shark Trust encourages you to record empty shark egg cases you may find.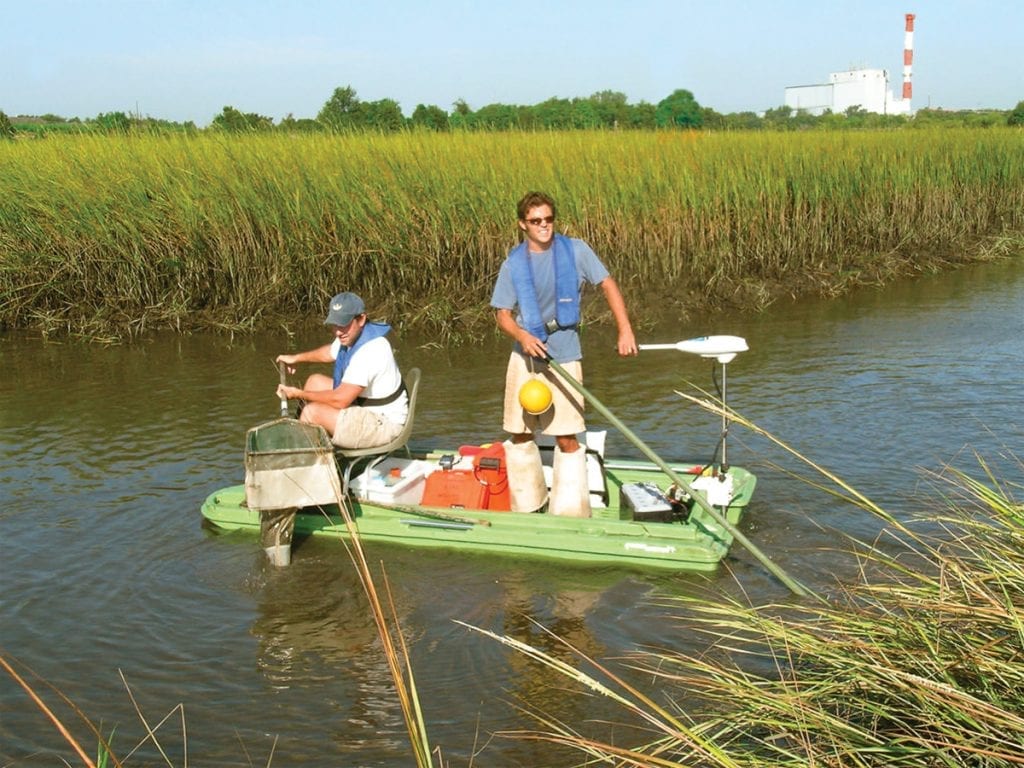 On a smaller, but no less important, scale, NOAA has the Phytoplankton Monitoring Network (PMN) which collects data on potentially damaging algal blooms. Volunteers are taught how to collect and analyze samples using provided tools and equipment. Results are sent to a central office where their findings are verified and distributed as necessary.
A similar Texas-based group of volunteers who call themselves the Red Tide Rangers test for the presence of K. brevis, the red tide algae.
Coral Restoration
Protecting endangered coral reefs has gained a lot of attention in recent years. The University of Miami runs Rescue a Reef expeditions where UM researchers bring recreational divers and snorkelers along on coral restoration projects. The Coral Restoration Foundation is working on fully restoring eight reef sites along the Florida Reef Track. The foundation is actively seeking divers on the reefs to collect and transmit data to them.
Hello Ocean welcomes recreational sailors and others to take readings on ocean acidification, a major factor in coral reef destruction.
This is far from a complete list of citizen science endeavors, but you can see there are abundant opportunities to become a citizen scientist.
By Ed Brotak, Southern Boating September 2019