Today we would like to mark Veterans Day with celebration, honoring America's veterans for their patriotism, love of country, and willingness to serve and sacrifice for the common good. We are extremely fortunate and grateful to have many of these heroes working with us at Viking. Three Viking Veterans are featured here, and we look forward to highlighting more of these patriots in the future.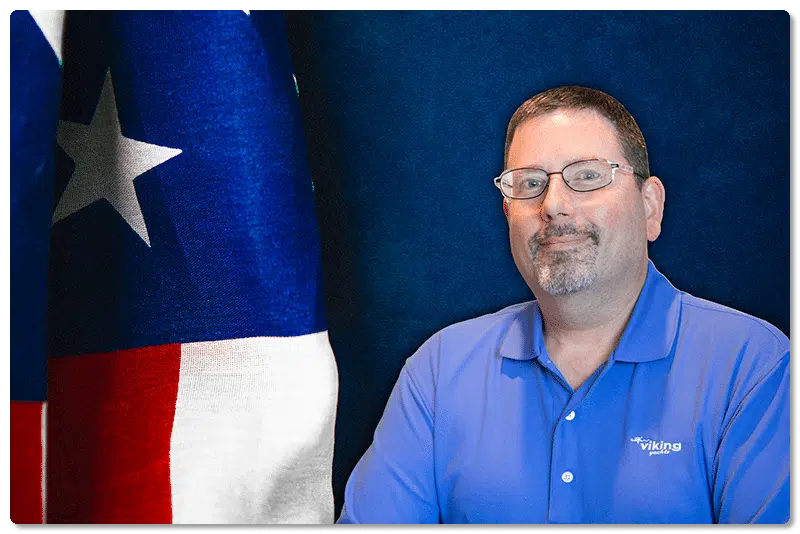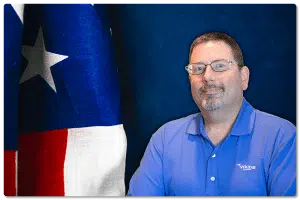 Steve Rickards
Supervisor of Mechanical Installation
While still in high school and just 17 years old, Steve visited a Coast Guard station and immediately knew it was his future. He enrolled in the Military Delayed Enlistment Program and shipped out to boot camp upon high school graduation. He then was sent to Jacksonville, Florida, where he boarded a 180-foot cutter which became home base for the next two years. The boat patrolled the waters from San Juan, Puerto Rico, to Savannah, Georgia, performing one of the most crucial missions entrusted to the Coast Guard, the care and maintenance of the Aids to Navigation System.
After specialty training, he was certified as Machinery Technician and stationed in San Juan for eight years. Steve worked at a small boat station and on a patrol boat. The boat's primary mission was search and rescue as well as law enforcement.
In 1998 Steve was reassigned to Sandy Hook, New Jersey, and was quickly working for Sector New York, the largest Coast Guard operational field command on the East Coast. When the September 11 attacks changed the world, Steve and his unit went into crisis mode and worked around the clock facilitating in the rescues. Sector New York was the main mechanical support and repair unit for the 9/11 responders.
Steve's last mission was working post 9/11 counterterrorism. His security team boarded and secured every transport, cargo and cruise ship that entered the New York Harbor.
After a 20 year career with the Coast Guard, Steve found himself at the Viking Yacht Company with his military career a deciding factor in his hiring. "Viking liked the structure I could bring to the company," said Steve. "It's still part of my personality. Routines, being on time, policy, rules, accountability, those are all things I hold my team to. There is no cutting corners in the military or at Viking."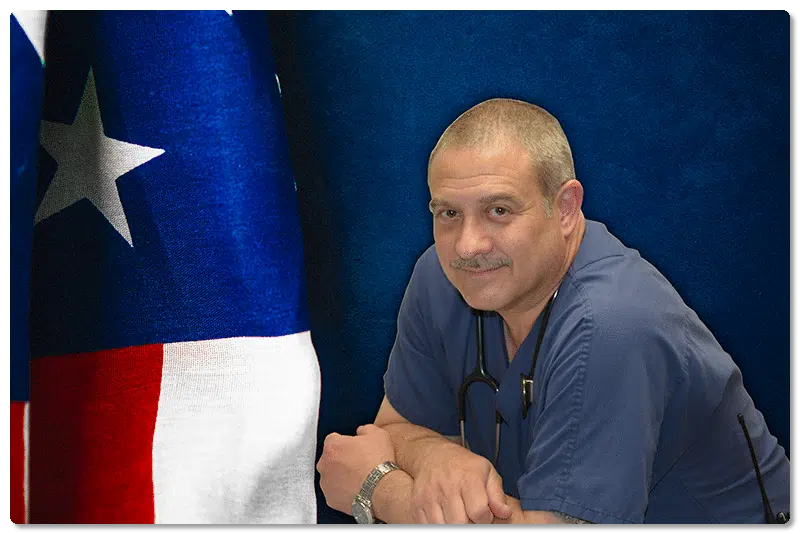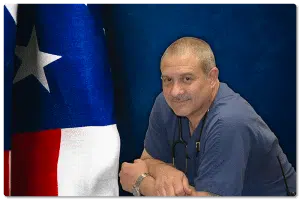 Steve Marks
Administrator of Health Services
Steve joined the Delaware Air National Guard in 1985. He always wanted to be an Air Force flight nurse as well as serve his country. His career began in the 142nd AEF on a Lockheed C-130 Hercules aircraft. Four years were spent training in different climates such as Georgia, Texas, Alaska and Hawaii learning how the weather and environment greatly affect methods of recovery and treatment in both natural disasters as well as combat. During these years Steve learned both inflight medical skills as well as all aspects of running a mobile aeromedical staging facility (MASF).
After four years, with a young family at home, Steve left but was drawn back in 1990 when the Gulf War erupted. He volunteered to go back but his original unit was already deployed, so he joined the local Air Force Reserve Unit, the 72nd AES out of McGuire Air Force Base in Burlington County, New Jersey. There he learned to care for the sick and wounded in a new aircraft, a Lockheed C-141 Starlifter, and was quickly deployed to Torrejon Air Base in Spain. Three months in and he was scheduled to deploy to Saudi Arabia. That mission was cancelled and he returned home to spend three more years in the Guard and Reserves.
When asked about his time serving our country Steve said, "Every decision I make today is rooted in the training I received. I was fortunate to serve shoulder to shoulder with Vietnam veterans who taught me more than any class I could take. It was the best training in the world and I would be happy to go back."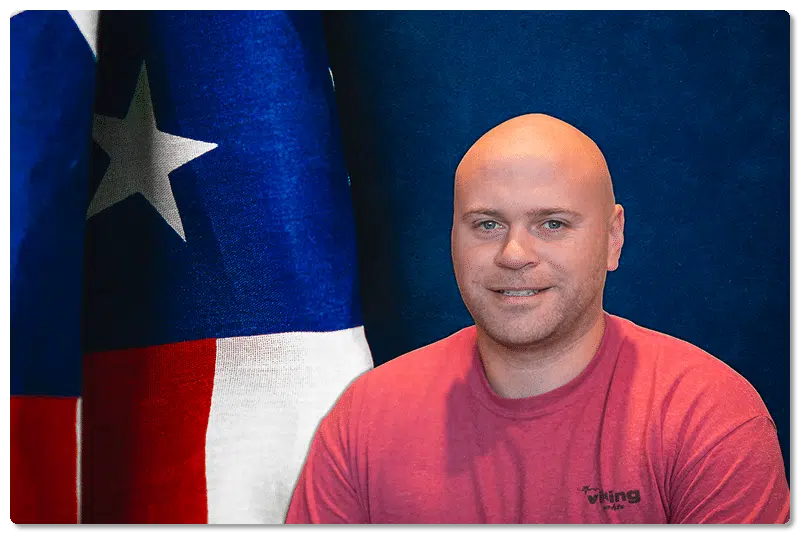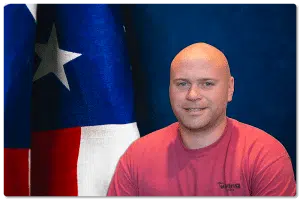 Paul Slason
Engineer Technician
As part of a military family, it was a natural decision for Paul to enlist in the Army in 2011. Beginning his career as a parachutist with the 82nd Division at Fort Bragg in North Carolina, Paul was an infantryman with the 3-73 CAV Infantry Unit. While stateside, he trained for combat and attained the title of Specialist. In 2012 he deployed to Afghanistan for six months as a gunner.
Paul is looking forward to going back to Active Guard Reserve in the next six months. He will be based at Fort Dix in New Jersey and will train to be a Counter Intelligence Specialist.
For more information: vikingyachts.com