Movies inspire us to take action, escape reality, imagine a different world, remind us of what's important, and a myriad of other emotions and experiences. We always keep a selection of movies on board while cruising so that if the weather turns foul, we can plug in a favorite flick while safely docked at the marina. Even if you're between boats or it's at the yard for service, watching boating movies at home can keep you entertained and in the boating frame of mind until you get back on the water. You may even be inspired to write and film your own movie from your cruising experiences. Just think—you could be the star in your own film!
We recommend these 10 movies.   Email us YOUR Top Picks.
Click here to see the movies our readers have chosen.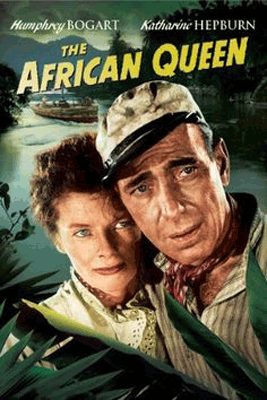 AFRICAN QUEEN (1951) PG; Adventure, Drama, Romance
In Africa during WWI, a gin-swilling riverboat captain (Humphrey Bogart)
is persuaded by a strait-laced missionary (Katharine Hepburn) to use
his boat to attack an enemy warship.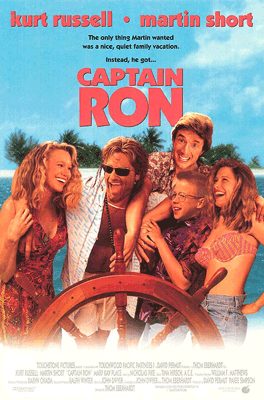 CAPTAIN RON (1992) PG-13; Adventure, Comedy
A Chicago family man (Martin Short) inherits a yacht formerly owned by
Clark Gable and decides to sail it from a Caribbean island to Miami with
the help of a colorful boat captain (Kurt Russell), who leads them on
more of an adventure than they anticipated.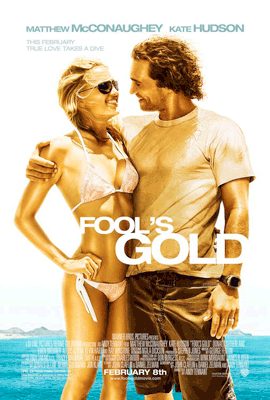 FOOL'S GOLD (2008) PG-13; Action, Adventure, Comedy
A new clue to the whereabouts of a lost treasure rekindles an
estranged married couple's (Kate Hudson and Matthew McConaughey)
sense of adventure and romance.
HOUSEBOAT (1958) unrated; Comedy, Drama, Family
A widower (Carey Grant), his three young kids and a bombshell
nanny (Sofia Loren) get to know each other better when
circumstances have them living together aboard a badly
neglected houseboat.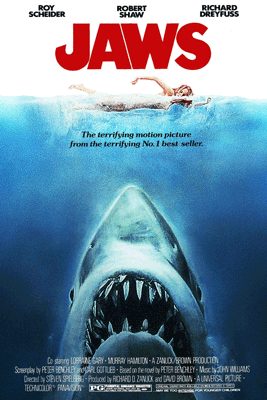 JAWS (1975) PG; Adventure, Drama, Thriller
When a gigantic great white shark begins to menace the
small island community of Amity, a police chief (Roy Scheider),
a marine scientist (Richard Dreyfuss) and a grizzled fisherman
(Robert Shaw) set out to stop it.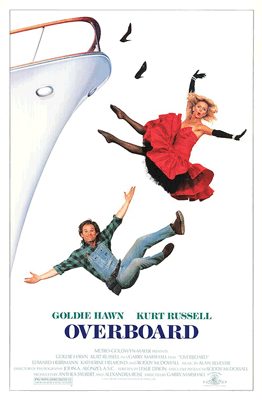 OVERBOARD (1987) PG; Comedy, Romance
A cruel but beautiful heiress (Goldie Hawn) screws over a
hired carpenter (Kurt Russell), who later is the first one to find
her after she falls off her yacht, gets amnesia and ends up in
a mental ward of a hospital.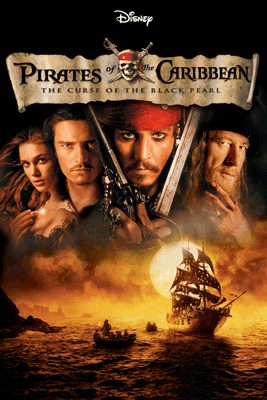 PIRATES OF THE CARIBBEAN series
(starting in 2003) PG-13; Action, Adventure, Fantasy
The Curse of the Black Pearl: Blacksmith Will Turner (Orlando Bloom)
teams up with eccentric pirate "Captain" Jack Sparrow
(Johnny Depp) to save his love, the governor's daughter,
from Jack's former pirate allies, who are now undead.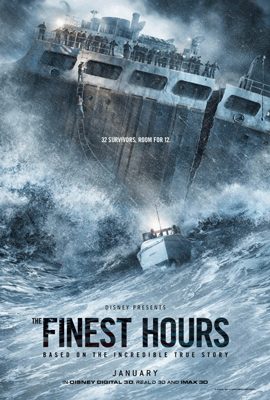 THE FINEST HOURS (2016) PG-13; Action, Drama, History
In February of 1952, one of the worst storms to ever hit
the East Coast struck New England and ripped an oil tanker
in half off the coast of Cape Cod. Faced with frigid temperatures
and 70-foot-high waves, four members of the Coast Guard set
out on a small lifeboat to rescue the more than 30 stranded
sailors trapped aboard the rapidly sinking vessel.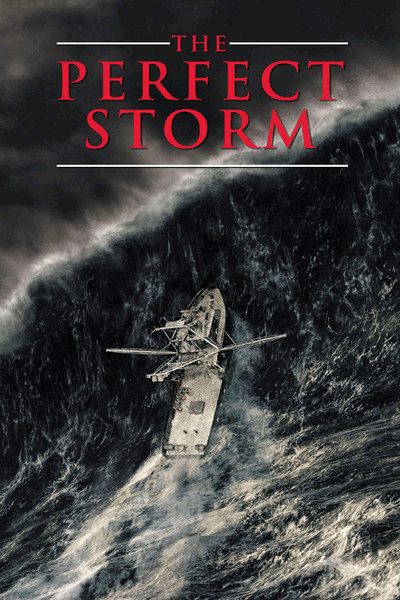 THE PERFECT STORM (2000) PG-13; Action, Adventure, Drama
An unusually intense storm pattern catches some commercial
fishermen (George Clooney, Mark Wahlberg) unaware and
puts them in mortal danger.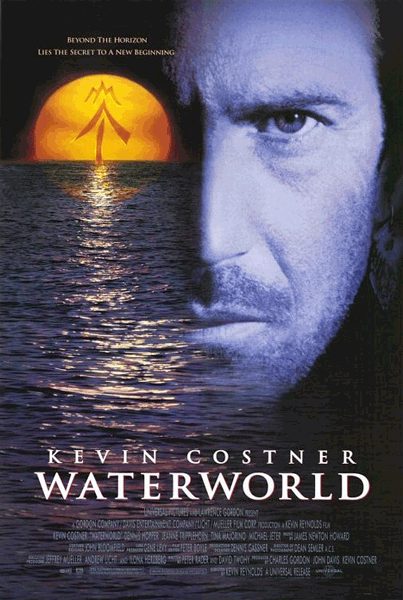 WATERWORLD (1995) PG-13; Action, Adventure, Sci-Fi
In a future where the polar ice caps have melted and Earth is
almost entirely submerged, a mutated mariner (Kevin Costner)
fights starvation and outlaw "smokers," and reluctantly
helps a woman and a young girl try to find dry land.

Here are the top choices from our readers:
The Deep
Father Goose
Dead Calm
Captains Courageous
Caine Mutiny
Mutiny on the Bounty
Titanic
Masters and Commanders
Wind
The Old Man and the Sea
Islands in the Stream
The Perfect Storm
In Harms Way
Wreck of the Mary Deere