They do WHAT during the full moon? 
Every year from November to March, Nassau Grouper spawn (mate) during the Full Moon. 
A spawning aggregation site may attract hundreds and sometimes thousands of fish. Historically some aggregations had tens of thousands of fish. Nassau Grouper undergo a number of color changes during breeding. The most distinctive change is the bi-color phase in which the upper side of the fish becomes a dark color and the lower side a light color. The distinctive saddle-shaped marking at the base of the tail is still visible.
The color changes vary, but there are four distinct changes visible:
Normal – The typical coloration of a Nassau grouper.
Bi-color – Top of the fish is dark, and lower part is white. Around the time of spawning, a high proportion of Nassau groupers will demonstrate this coloration.
White belly – These are a lighter version of the normal color pattern, and can have white abdomens swollen with eggs.
Dark – Found in courting and spawning fish, the entire body is dark.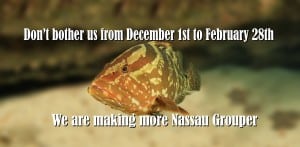 The closed season for Nassau Grouper is from December 1 through February 29. 7. Spearfishing is restricted to free divers only and only with the use of a Hawaiian sling, and not for Lobster which has to be taken by hand. 2.
If you support the Nassau Grouper closed season, please visit BREEFs Facebook page to like, share and post this link for all to see.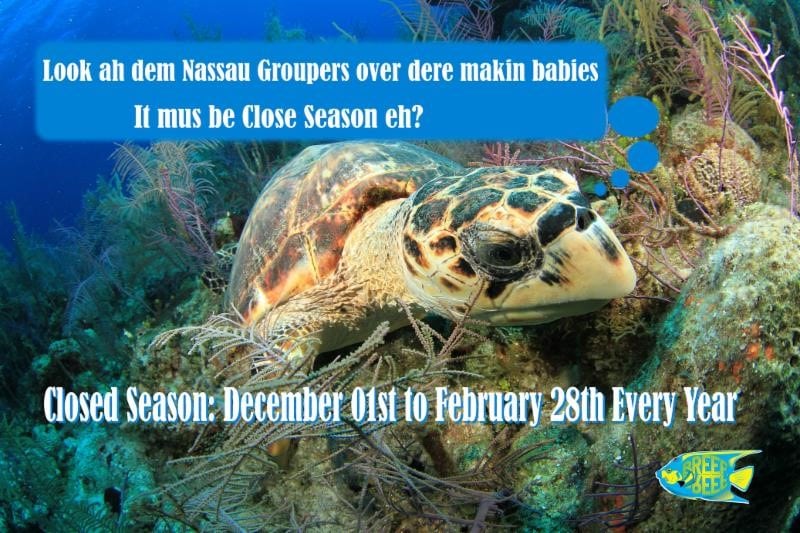 Let the world know that we love the Nassau Grouper and want it around forever. #breef242 #nassaugrouper