Take a different kind of booze cruise and cruise to these coastal breweries.
Beer's not just for frat parties anymore. The rise of craft brewing has created huge opportunities for local watering holes along the coast. Because let's be real: there is nothing better than drinking a beer and looking at the water. Check out these coastal breweries on your next trip!
If you have an interest in brewing, taste local craft brews and learn how they are made at Brew on the River held along the picturesque Pocomoke River in Snow Hill, Maryland, on March 9th from 11 AM to 1:30 PM. Expert brewer Tony Hilligoss will demonstrate how to brew your own beer, and 8 to 10 different craft brews will be showcased.
After the brew session, kayak, canoe or chill on your boat on the Pocomoke. Mariners can dock at town boat slips in Byrd Park, Sturgis Park and Gateway Park for a $10 daily fee.
Rates don't include electricity, which costs $12 per day when operating heat or air conditioning. For more information or to schedule docking, contact Jon Hill at (410) 632-2080 or call (410) 603-4500 at nights and on weekends. brewsup.net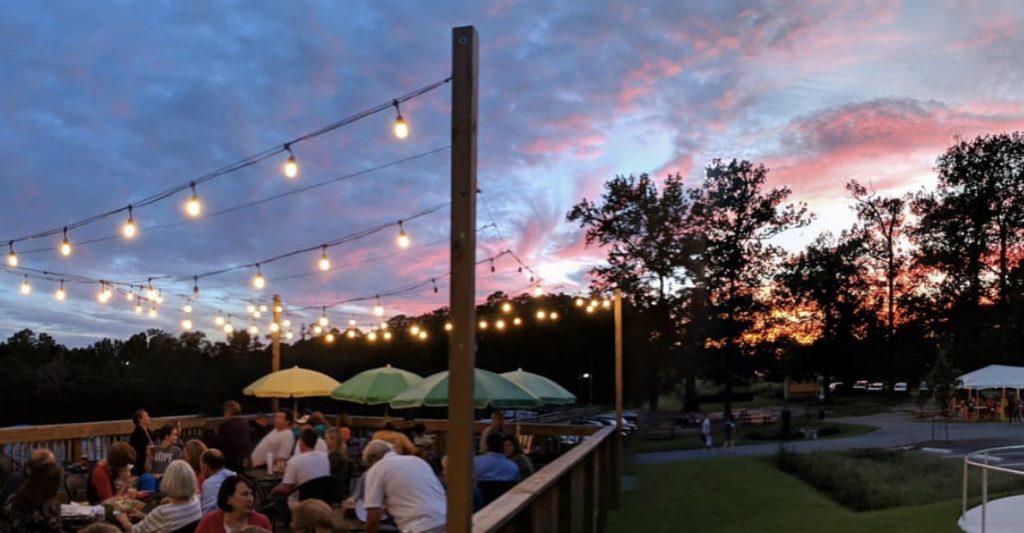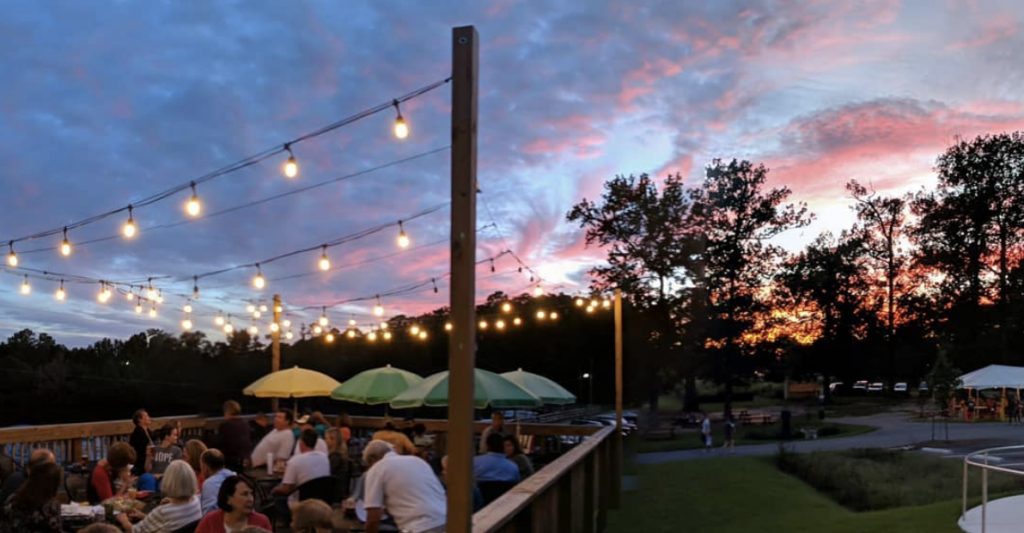 Billsburg Brewery
Jamestown, VA
Mariners traveling on the James River in the lower Chesapeake Bay region can quench their thirst at the Billsburg Brewery just a few steps from the James City County Marina. The brewery is open every day from noon to 9 PM. Serving stout, pilsner, ale, and lager beers, Billsburg rotates its small batch selections using a 10-barrel system to appeal to most everyone's tastes.
Located close to popular destinations, such as the Jamestown Settlement, Virginia Capital Trail and the Jamestown Beach Event Park, the brewery includes an overlooking deck to relax and take in the waterfront scene, and there's typically a food truck on site if you get hungry. The boat slips are often fully booked, so if you're cruising, you may need to drop anchor and dinghy over.
billsburg.com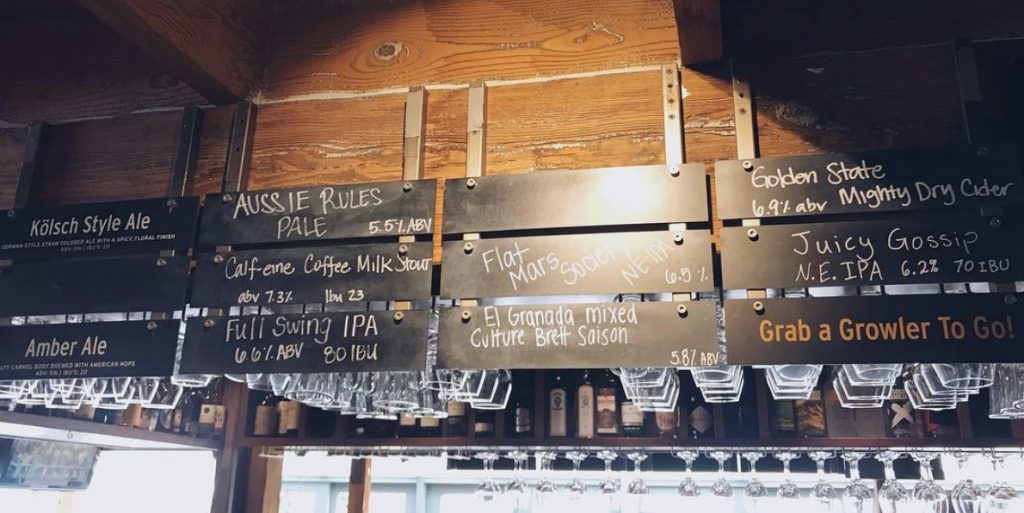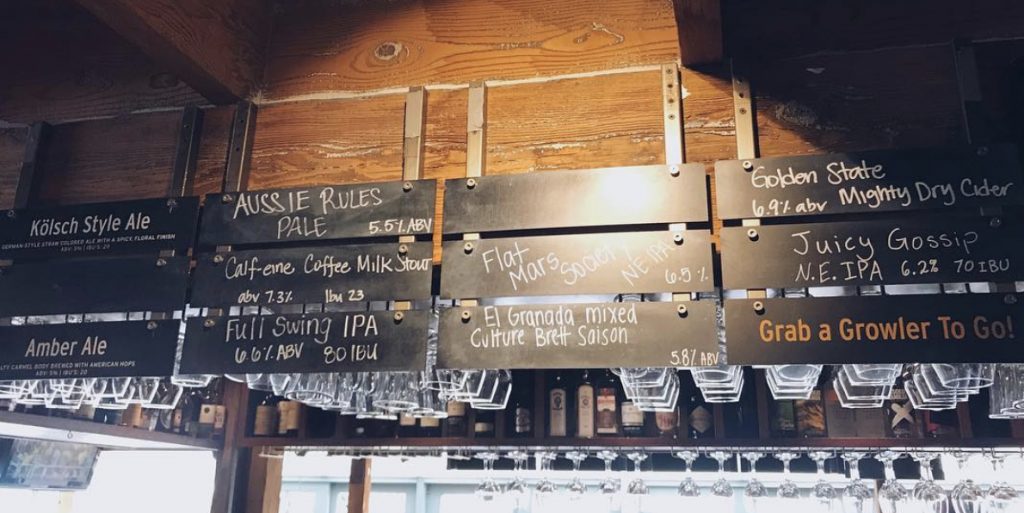 Half Moon Bay Brewing Co.
Half Moon Bay, CA
This left coast brewery is known waves and waterfront. The crowd at Half Moon Bay Brewing Co. a variable mix of surfers, farmers, urban hipsters, and techies. Two of the best brews? The malty Mavericks Princeton-by-the-Sea IPA  and the lighter Harbor Lights Ale. Food is served and reflects the Cali vibe: seafood reigns supreme.
Said California vibe is also reflected in the décor: surfboards dot the walls and the open ceiling shows exposed pipes. The outside patio is pet-friendly.
hmbbrewingco.com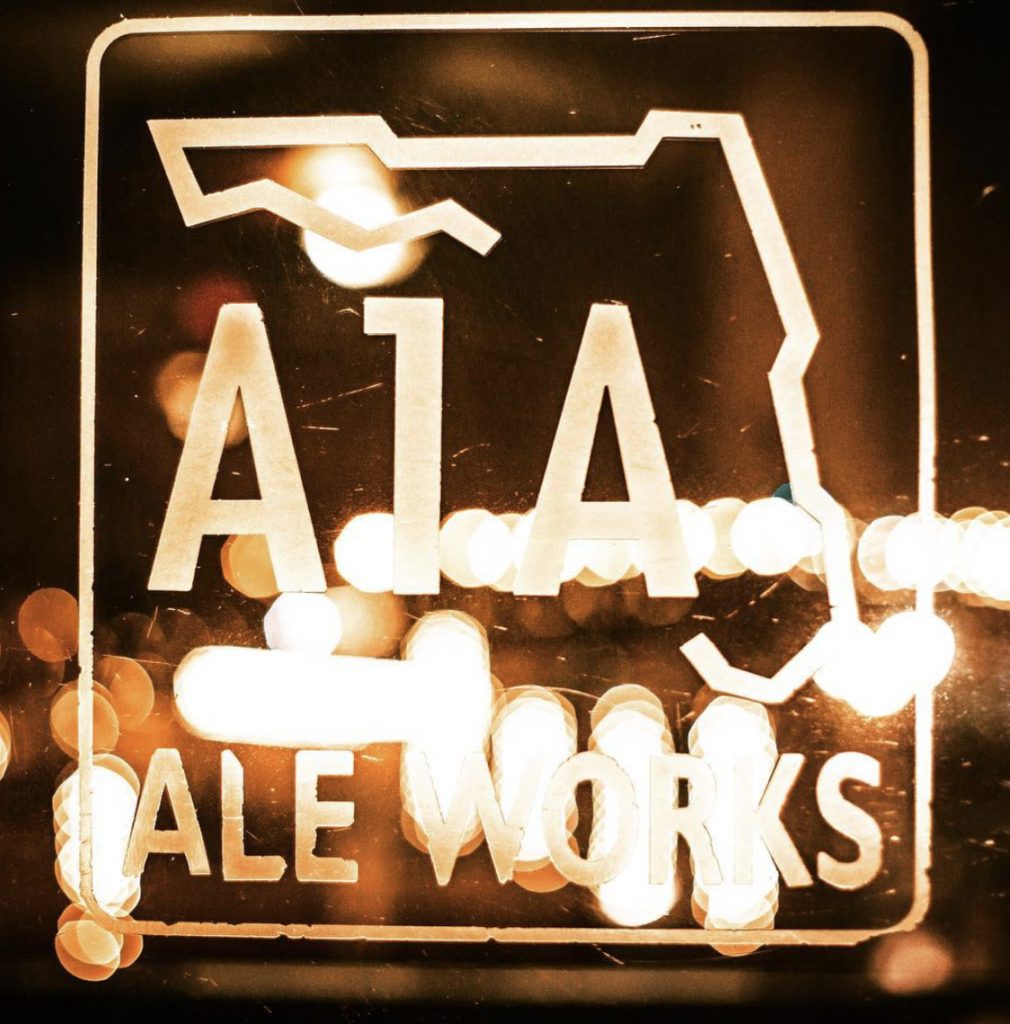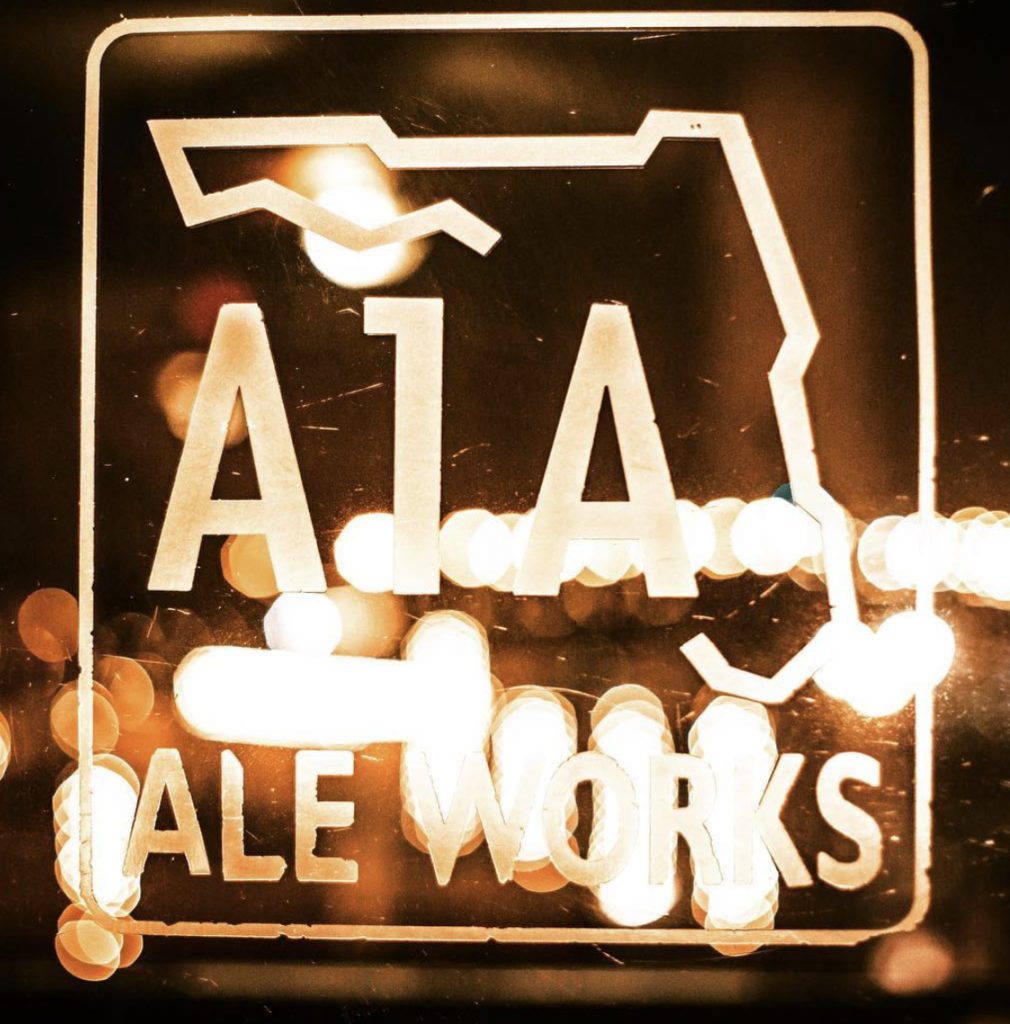 A1A Ale Works
St. Augustine, Florida
A1A Ale Works is one of Florida's oldest breweries. The brewery is conveniently located right on the Intracoastal Waterway and named for the nearby coastal highway that spans Florida's east coast. With five flagship beers, you can't go wrong. Generally, you'll find two rotating beers on tap as well. Food is served on the second story.
a1aaleworks.com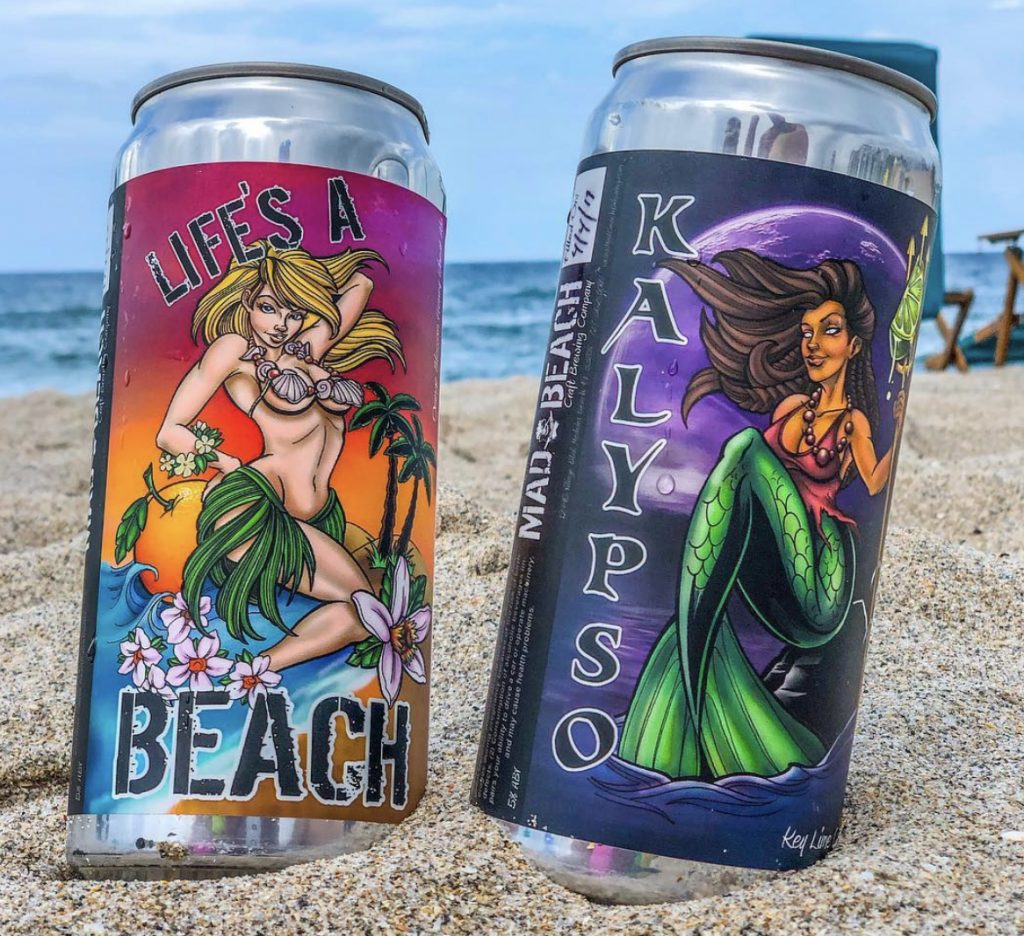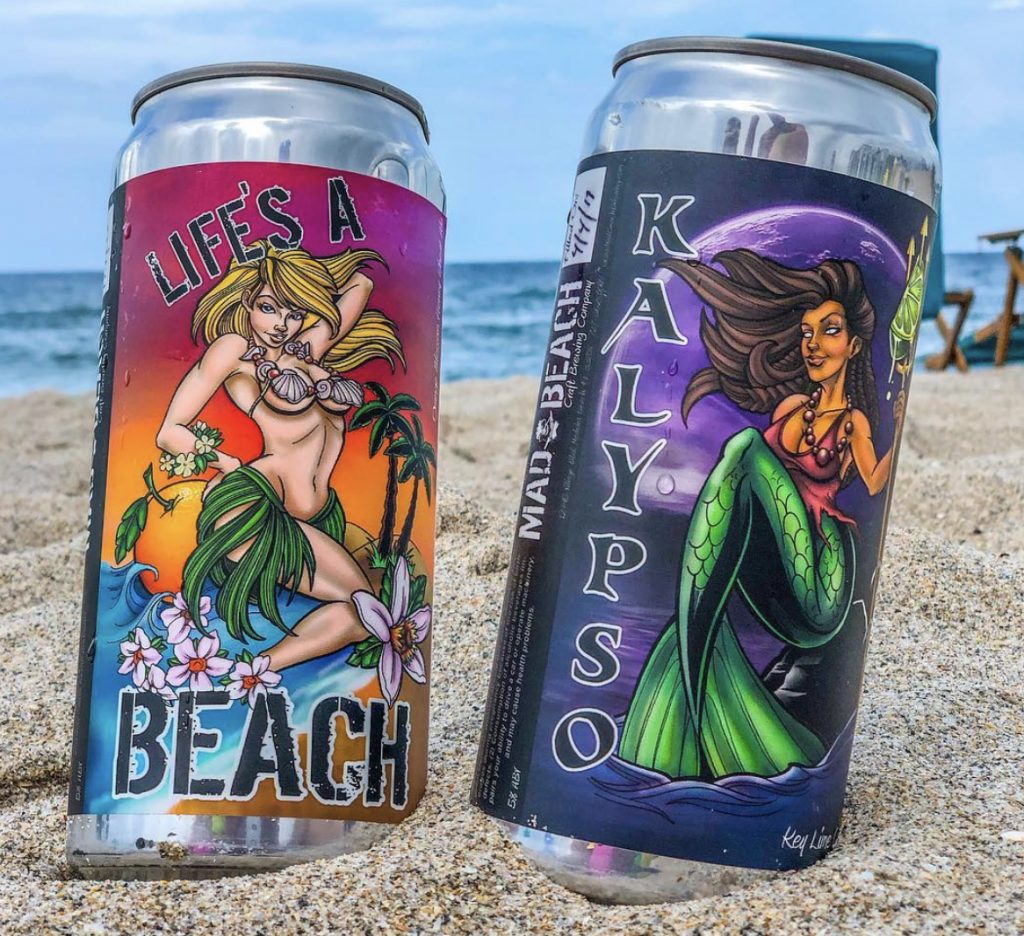 Mad Beach Craft Brewing Company
Madeira Beach, FL
Mad Beach Craft Brewing Co is based in Madeira Beach, FL (get it?). The full brewpub restaurant specializes in beach-friendly and session-able beers by day. By night, Mad Beach provides some higher ABV beverages and an expansive Caribbean and Southern-inspired menu. Not into beer? They offer a coconut cider and a watermelon sangria. Yum!
madbeachbrewing.com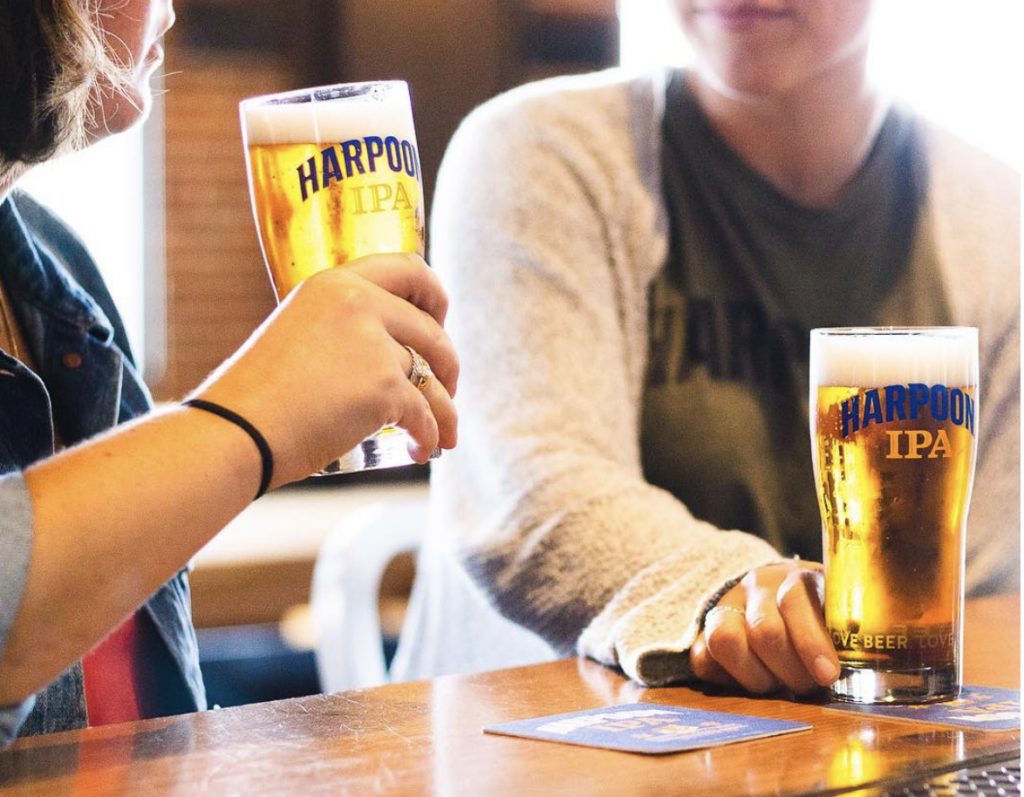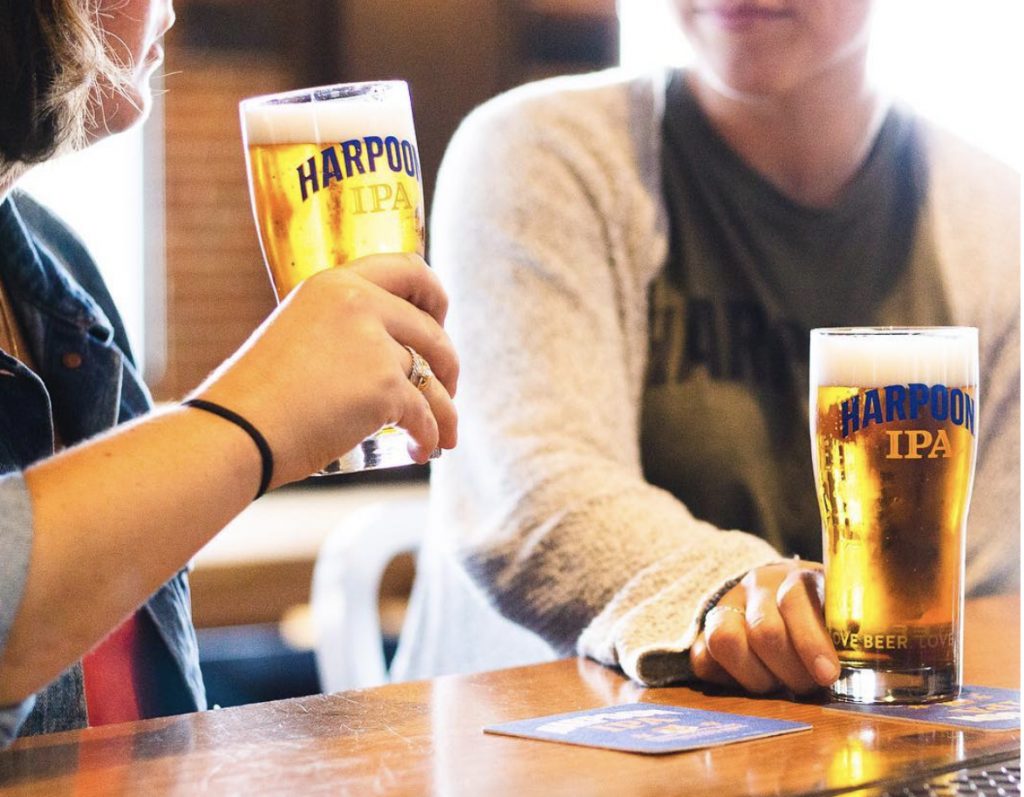 Harpoon Brewery
Boston, MA
This Boston-based brewery offers some of the best sightseeing on the list. Harpoon is located in the popular Seaport District's historic waterfront. Visitors are treated to the best of skyline and waterline views. The décor is a true beer garden: the Bavarian-style beer hall is the spot to snack on a warm pretzel. And to, of course, wash it all down with New England Style IPA.
By Erin Brennan, Southern Boating October 2018