Wine pairings for your next onboard party
Age-old questions: What's life without entertaining? What's a boat without a party? What's an appetizer without a glass of wine?
If you're lacking foodie inspiration, we have an easy menu (and a wine pairing guide to boot). Plus, you can make it all while cruising!
All recipes make approximately 24 small bites.
Cool Crab Cups — Wine pairing: Sauvignon Blanc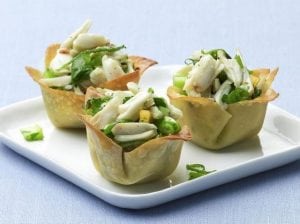 Ingredients:
1 cup mayonnaise
½ cup diced celery
2 Tbsp. lemon juice
¼ tsp. cayenne, Old Bay, or another hot pepper seasoning
1 lb. lump crabmeat, lightly broken up
Salt
Filo mini cups, prepared according to package directions

Directions:
 In a large bowl, mix mayonnaise with celery and lemon juice; season with cayenne. Gently fold in crabmeat and season with salt. Fill cups or with crab salad and serve.
Parmesan Chicken Salad Cups — Wine pairing: Chardonnay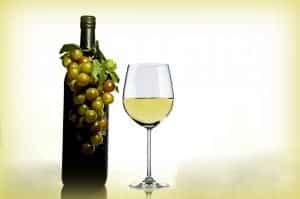 Ingredients:
2 Tbsp. lemon juice
½ cup Parmesan cheese, grated
½ cup mayonnaise
1 Tbsp. prepared mustard
1 Tbsp. vinegar
3 Tbsp. oil
Dash of salt and pepper
3 cups chicken, cooked and chopped
¼ cup celery, diced
½ cup onion, diced
Directions:
Combine lemon juice, Parmesan, mayonnaise, mustard, vinegar, oil, and salt and pepper. Whisk together until it has emulsified. Add the chicken, celery, and onion and toss to combine.
If too dry, add a little more oil. Add salt and pepper to taste. Place a teaspoon of chicken salad on small lettuce cups, in phyllo cups or Scoops tortilla chips.
Red Pesto Tortellini Skewers — Wine pairing: Rosé
Ingredients: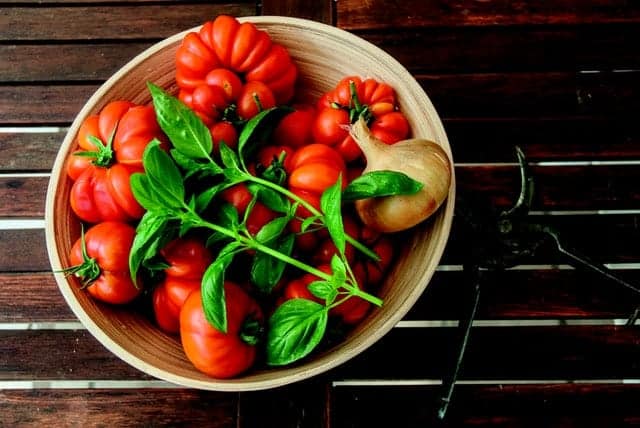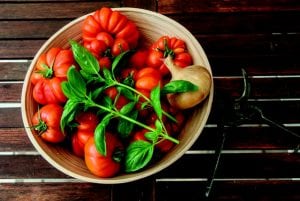 ¼ lb. pepperoni or spicy salami, chopped
3 Tbsp. prepared mustard
2 Tbsp. garlic, minced
1 Tbsp. fennel seeds (optional)
7 oz. sun-dried tomatoes in oil, drained and the oil reserved
¼ cup oil (from sun-dried tomatoes and additional oil, if needed )
2 Tbsp. lemon juice
Salt and pepper
2 lbs. tortellini
24 skewers
24 basil leaves (optional)
Directions:
For the pesto: Place the chopped pepperoni, mustard, garlic, fennel seeds, and sun-dried tomatoes in a food processor or blender. Process 30 seconds. With the motor running, add the oil through the food processor tube in a thin steady stream and process until smooth. (You can also finely chop and blend dressing ingredients by hand, adding oil, for a more rustic feel). Season with lemon juice, salt and pepper.
For the tortellini: Cook tortellini per package instructions. Drain. Combine warm tortellini with pesto. If pesto is too dry, add a little oil or warm water until pesto evenly and lightly coats pasta. Skewer two or three tortellini per toothpick and top with basil leaf. Serve warm or at room temperature.
Jackie's Smoked Salmon Terrine— Wine pairing: Pinot Grigio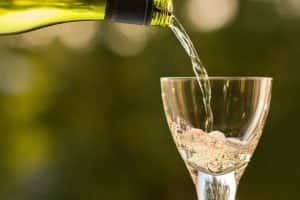 Ingredients:
8 oz. cream cheese
¼ cup finely chopped onion
1 Tbsp. chopped dill or a pinch of dried dill
1 Tbsp. drained capers or minced dill pickle
¼ Tbsp. lemon juice
4 oz. smoked salmon, chopped
Sliced French baguette or party rye
Directions:
Line a mini loaf pan or small bowl with plastic wrap. Leave the edges of the plastic with enough overhang to cover pan.
Blend the first 5 ingredients. Spread 1/3 of the cheese mixture evenly in the bottom of the pan. Top with half of the sliced salmon, then top salmon with another third of the cheese mixture, followed by remaining salmon topped with remaining cheese mixture. Cover and chill 4 hours or up to 3 days. Turn the loaf out onto a platter.
Top with a few extra capers or chopped pickle. Serve with spreader and sliced baguette, party rye or crackers.
By Lori Ross, Southern Boating August 2018