Top 5 Fishing Spots in the Southeast
What's better than a weekend boating and fishing trip? Not much in our book. Whether you like rivers and creeks, or the open ocean, the Southeast has something to offer every angler. We've put together a list of what we think are the top 5 fishing spots in the Southeast. Have we missed one of your favorites?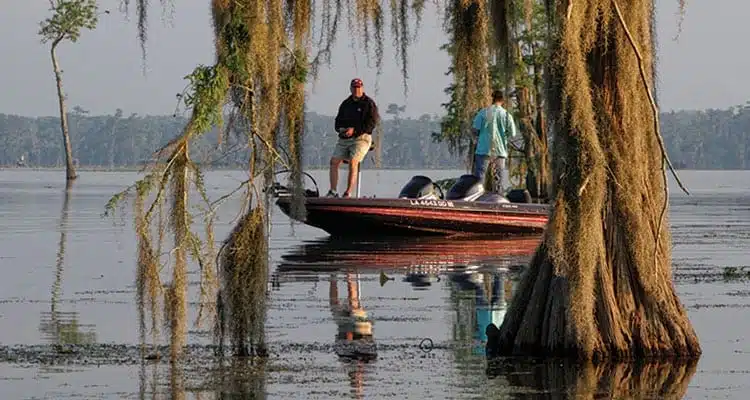 5. Louisiana Bayou, Louisiana
The Bayou is unique in that it offers anglers both freshwater and saltwater settings to fish. This region of Louisiana offers wetlands, shallows, waterways and off-shore and deep-sea fishing into the Gulf of Mexico. When it comes to freshwater fishing, Louisiana's system of waterways is unmatched in the United States.
4. Lake Guntersville, Alabama
Lake Guntersville offers 70,000 acres of beautiful open water. This area is host to many of the top fishing tournaments including the Bassmaster fishing series. There are lots of bass in this lake and plenty of local guide services who would love to help you catch a trophy.

3. Lake Okeechobee, Florida
"The Big O" has been a bucket list lake for bass anglers for decades now. Lake Okeechobee is a lot like an enormous pond with its miles and miles of healthy grass and shallow water. The Sunshine State is the Fishing Capital for trophy bass fishing, as well as other sports fishing. Simply put, Lake Okeechobee is one of the premier fishing destinations in the world.
2. Pamlico Sound, North Carolina
With North Carolina's mainland to the west and a string of narrow islands to the east, Pamlico Sound is the perfect breeding and feeding water for a wide variety of saltwater fish. From shallow flats to offshore fishing, the area is a haven for anglers who want a variety of options. It's one of the best places in the world to catch mullet, sheepshead, redfish, and shark.

1. The Florida Keys, Florida
The Florida Keys are one of the most stunning, vibrant, and action-packed fishing locations in the world. The year-round warm and tropical temperatures and beautiful scenery all add to this Floridian fishing experience. With a 125mile long arc of islands to that make up the keys to explore, there's a trophy fish for any angler. Here you'll delight in Bonefish, Redfish, Yellowtail, Barracuda, and in the deep sea for Dolphinfish, Marlin, and other open-water predators.
Did we miss any of your favorite fishing sites? Let me know in the comments!
– Brandon Ferris