Coming soon to a mailbox near you: the 30th Annual Swimsuit Edition!
All photos were taken on-site at the Playa Largo Resort and Spa in Key Largo, Florida. You can visit their website and book a fabulous vacation to live like a model for a few days.
While you wait for the 30th Annual Swimsuit Issue, enjoy these EXCLUSIVE behind the scenes photos (and some silly outtakes as well!). All photos shot by Jim Raycroft. Boats provided by South Florida Performance Boats.
It ain't easy being Clayton…
Bonnie, Shirley, and Anna show Clayton some love after a brief fishing tutorial. Bonnie wears Sinesia Karol, Shirley wears Montce, and Anna wears MANTA. Boat sponsor: Nor-Tech. 
Gotta Stay Warm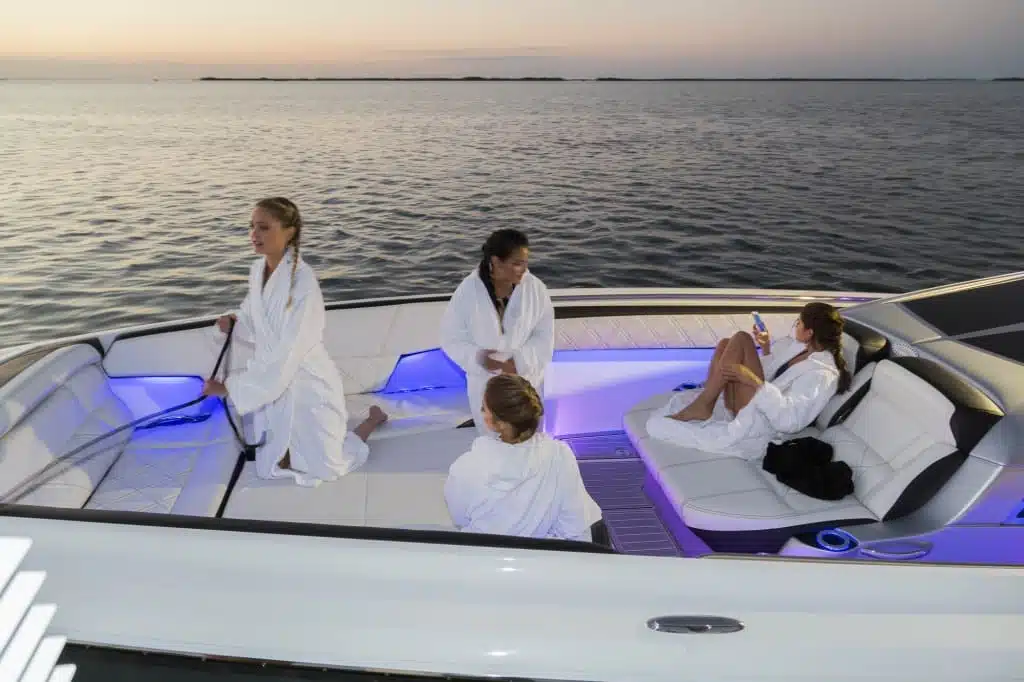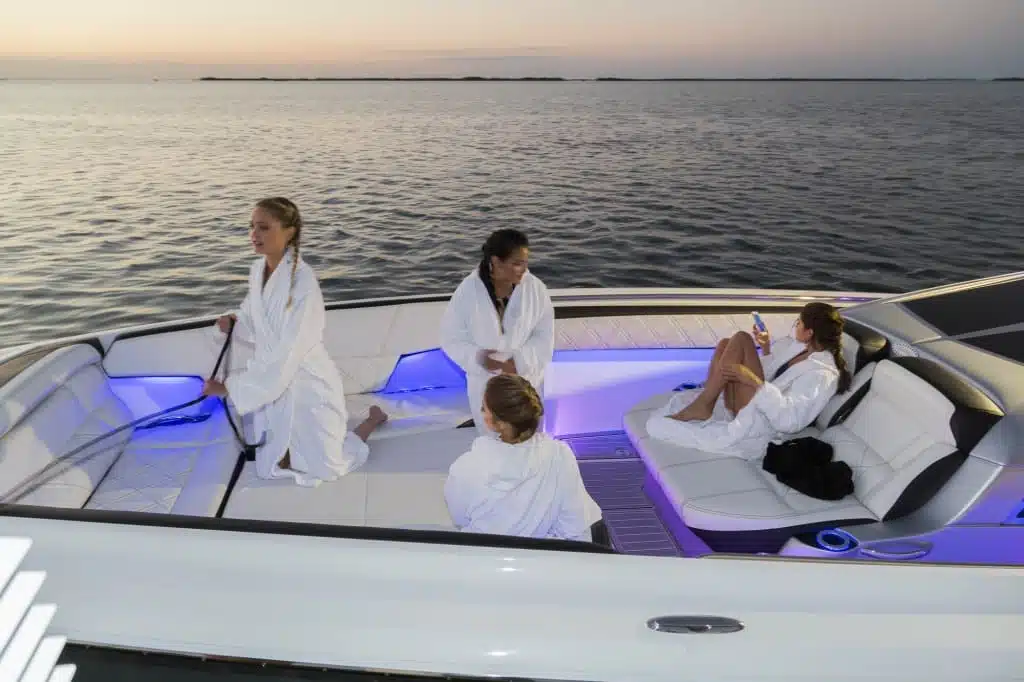 Sometimes you just have to wear a cozy robe on a boat. Hey, it's a tough job– but someone's gotta do it!
Another Tough Job
Our talented photographer, Jim Raycroft, gets up close with his subjects. Lucky!
All Aboard!
Our models take a break and relax aboard the Nor-Tech 450SS.  Anna wears Robin Piccone, Brooke dons SwimSystems, Bonnie and Shirley both sport MANTA.
Caution: Waves Ahead
No, not that kind! Bonnie and Shirley both wear branded Nor-Tech gear aboard the 450SS. 
Swinging Along
Shirley swings life away in the lobby of Playa Largo. She wears resort-wear by Julian Chang, Palm Beach Sandals, and Sugar Jewelry.
Sunny Days Ahead!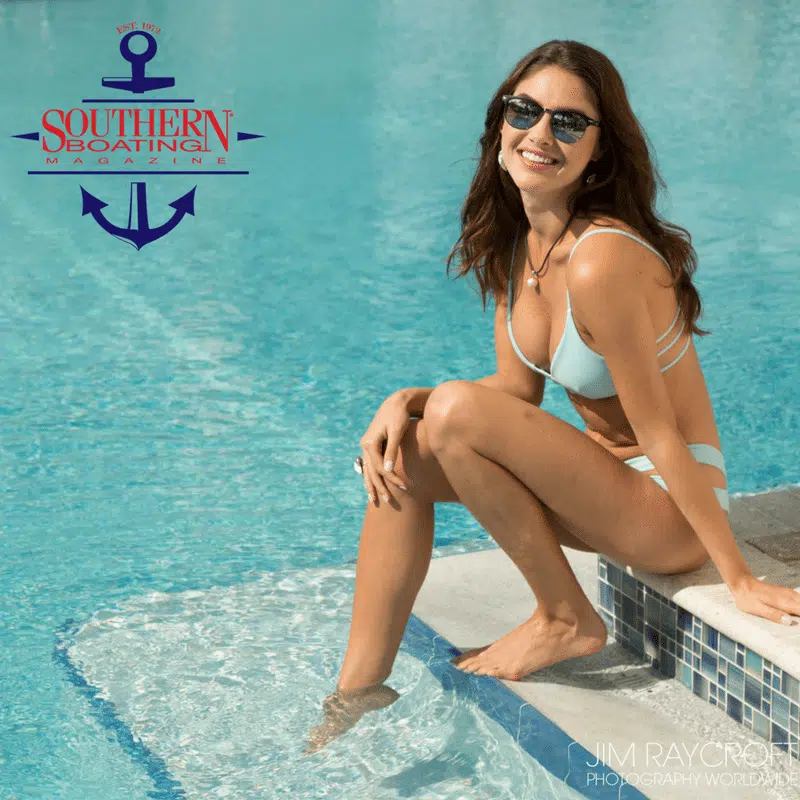 Warm weather and sunny skies are all we found at Playa Largo Resort & Spa.
Taking it back!
Our lovely models pose on the back of a Nor-Tech (South Florida Performance Boats). For those of you inclined to tell us this is unsafe– the boat was off and drifting!
S'more please!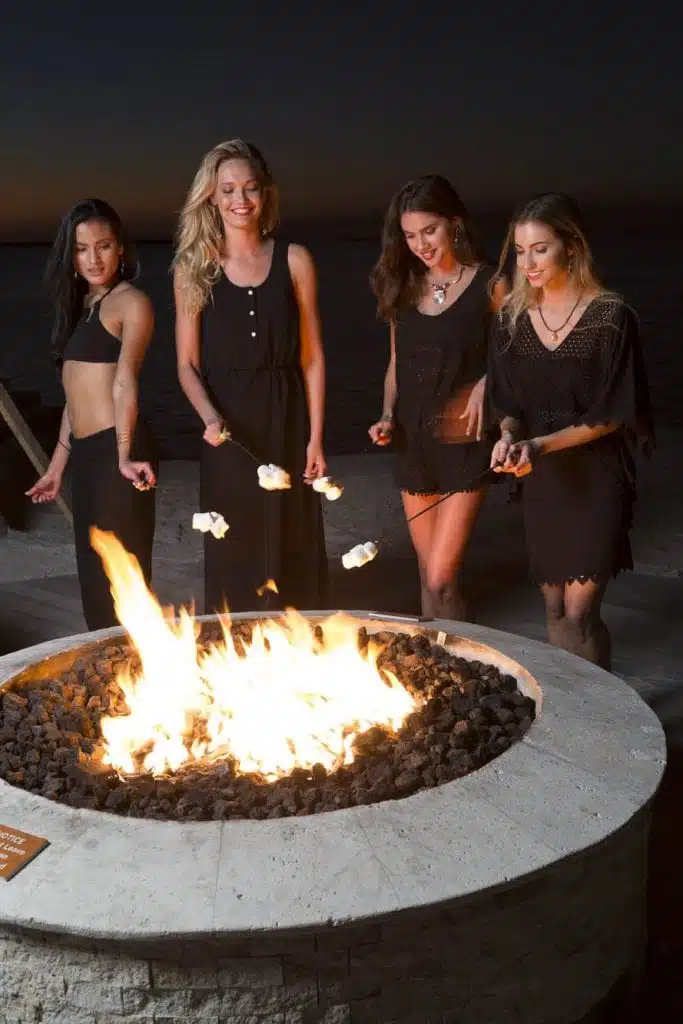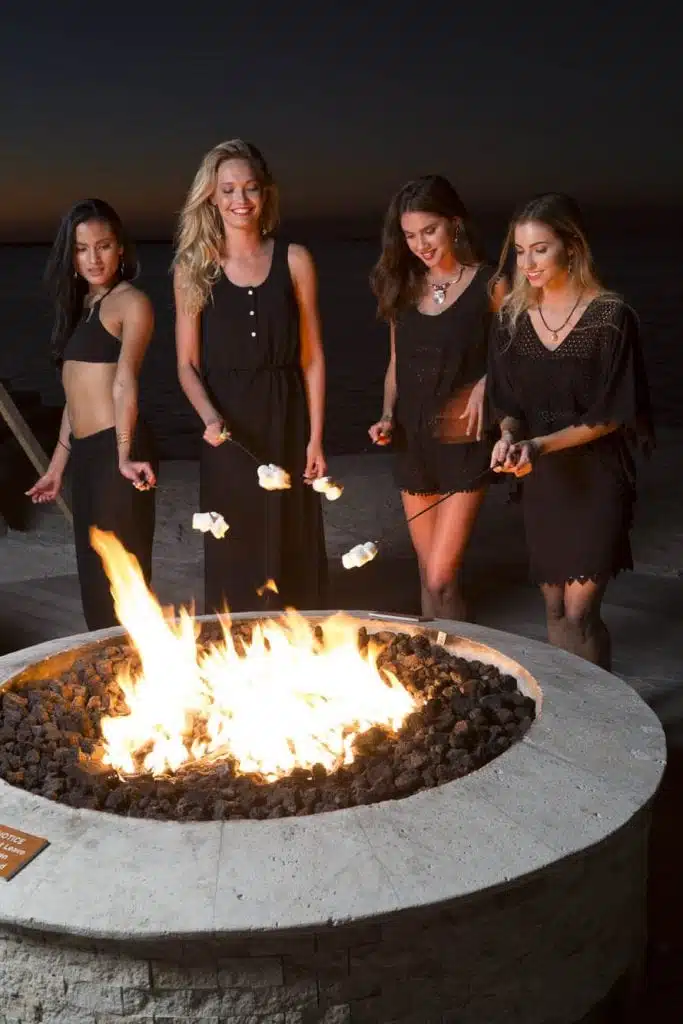 You can buy a Smores Making Kit at the Playa Largo Trading Company. What could be better than that? Shirley wears Robin Piccone, Brooke wears Playa Largo Trading Co., Bonnie wears jewels by Michas Creations, Anna wears Sinesia Karol.
More, more, more
Nor-Tech boats (South Florida Performance Boats) provide Shirley (in Liz May) and Anna (Robin Piccone) with a great fishing spot.
Pool time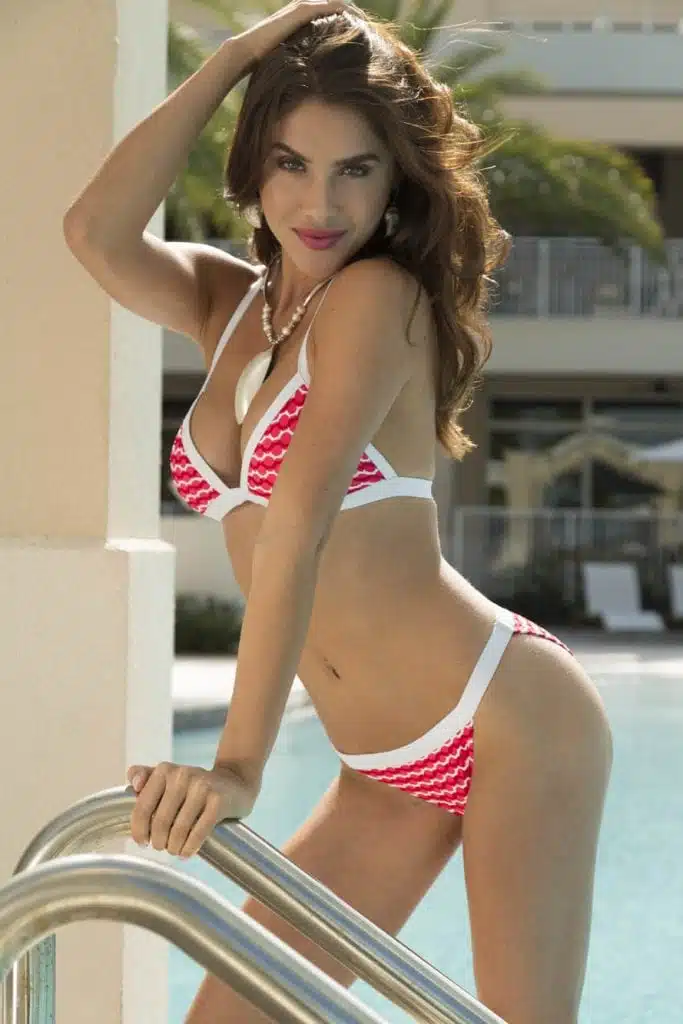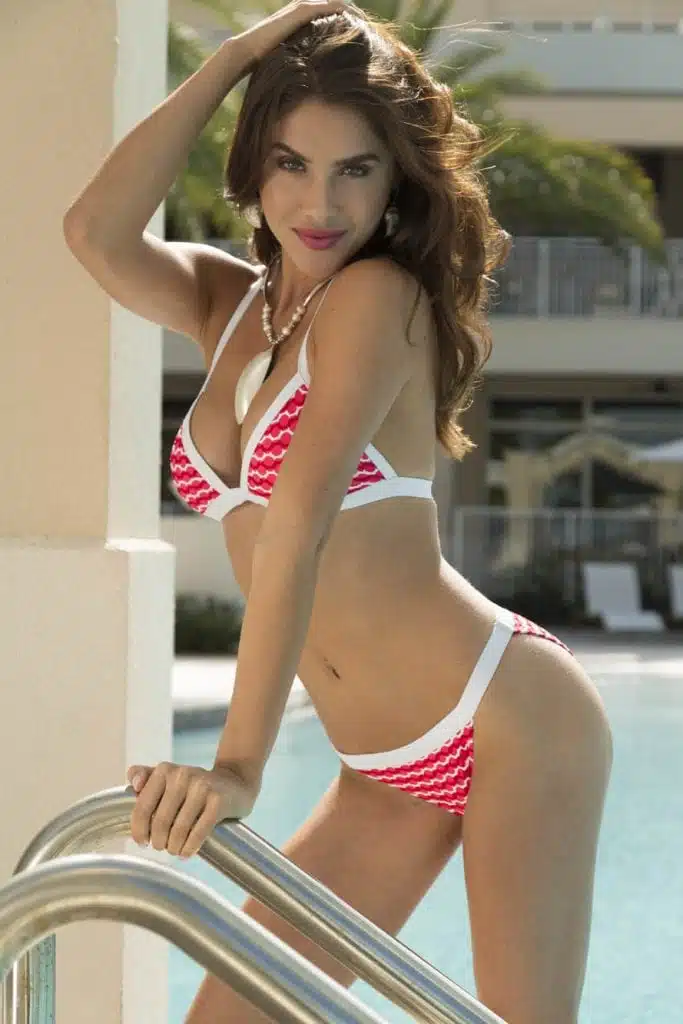 Bonnie strikes a pose in a suit by Diane Raulston and necklace by Micha's Creations.
Like Shirley's suit?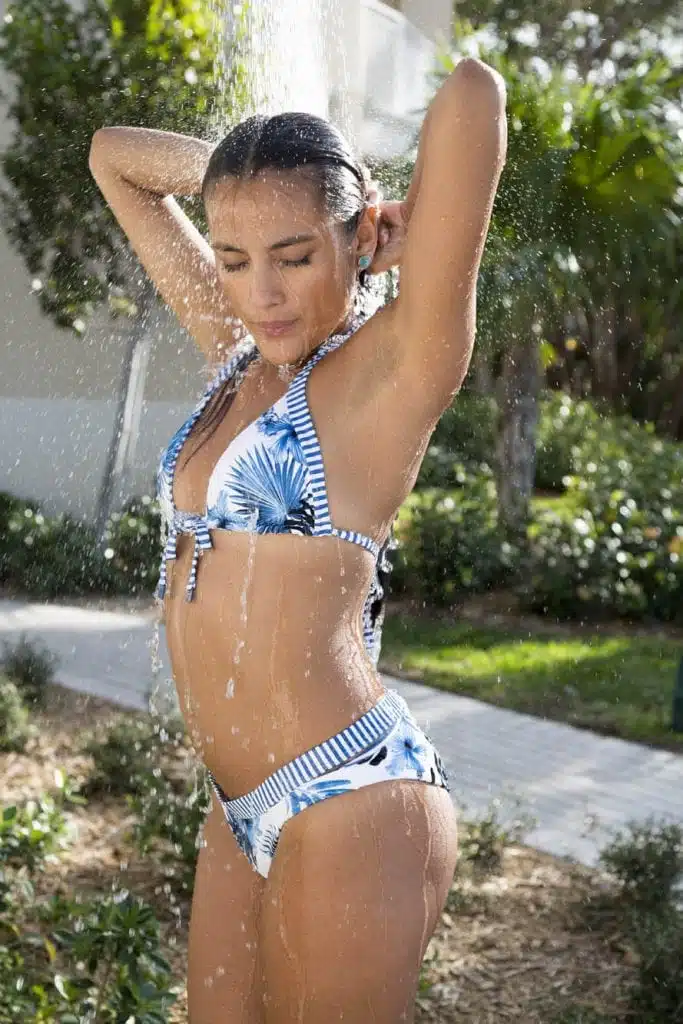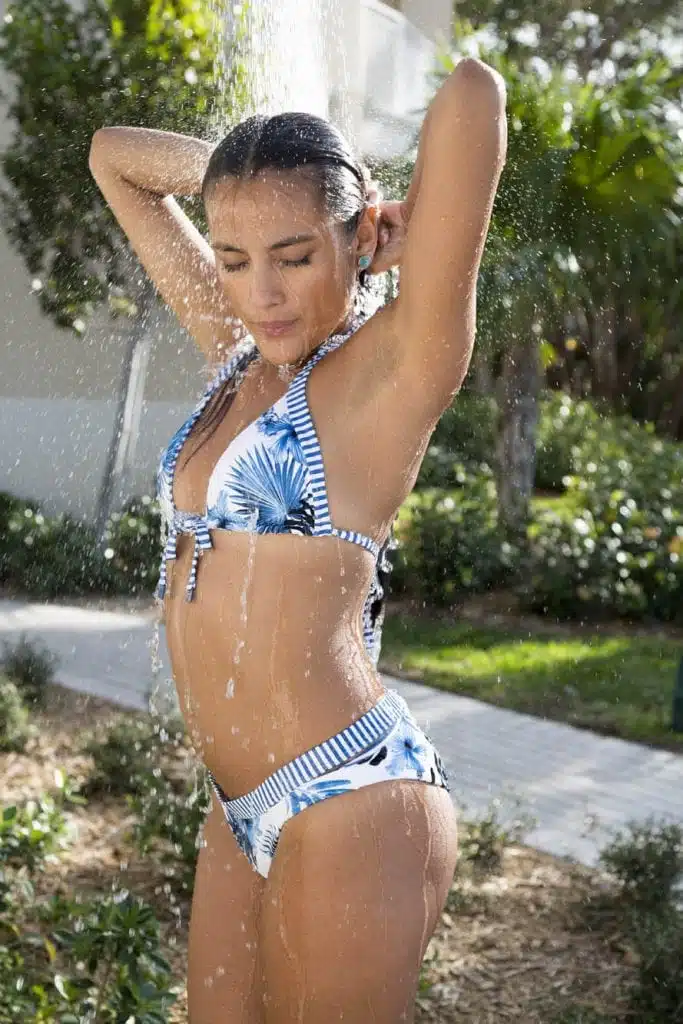 It could be yours! Available for purchase at the Playa Largo Trading Company in the Resort.
Lounging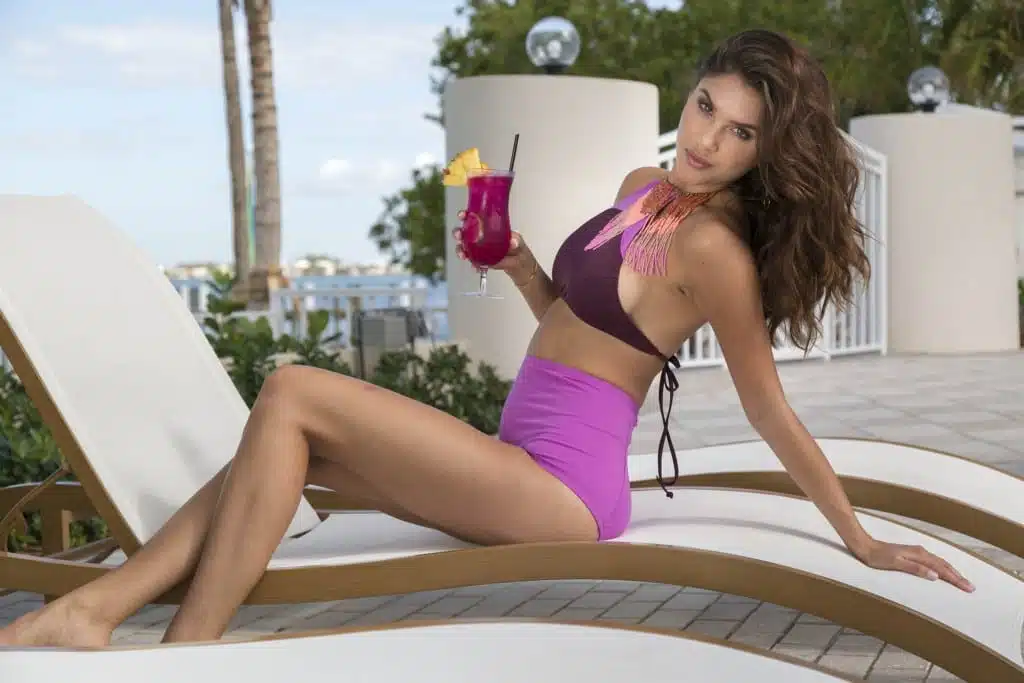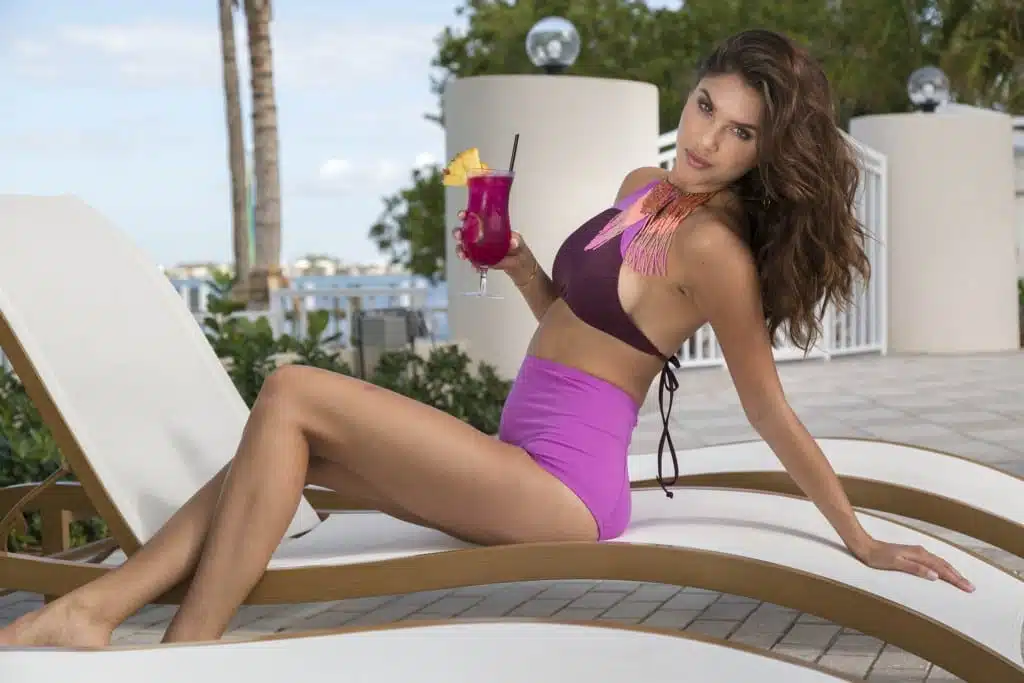 Take a dip, take a sip.Suit by MANTA.
Views and Brews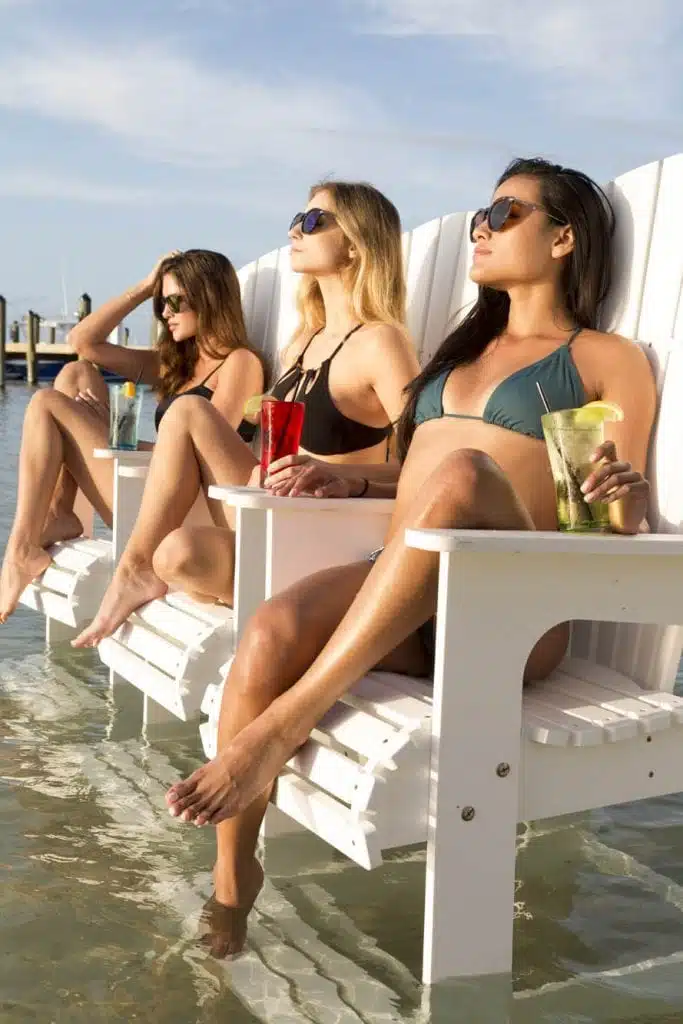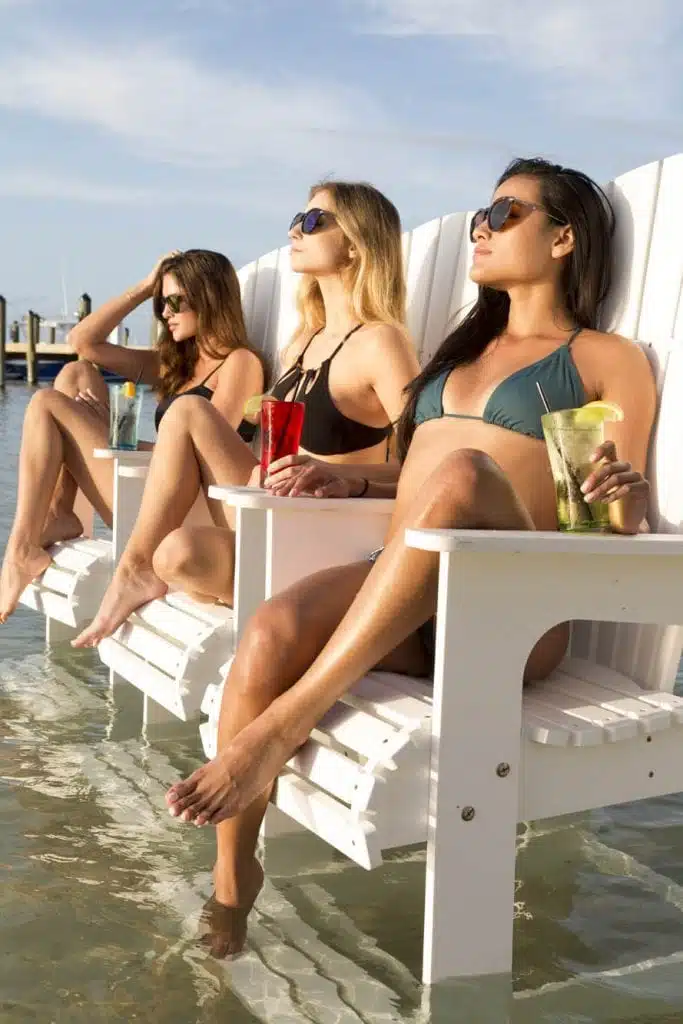 Can't ask for a better view than this. Suits by MANTA and Robin Piccone.
Property Views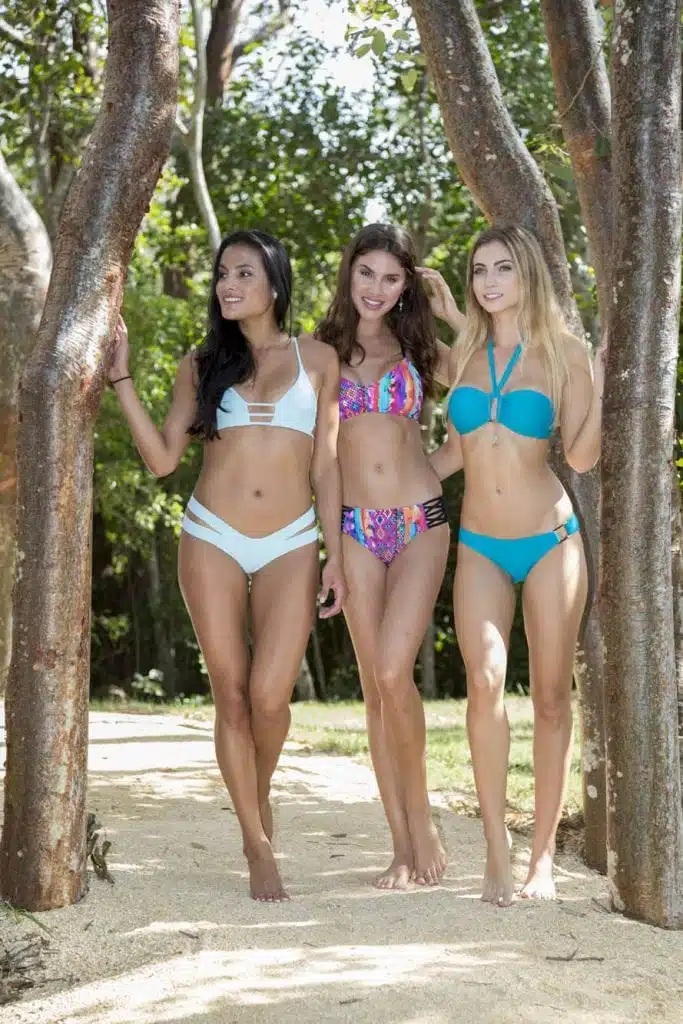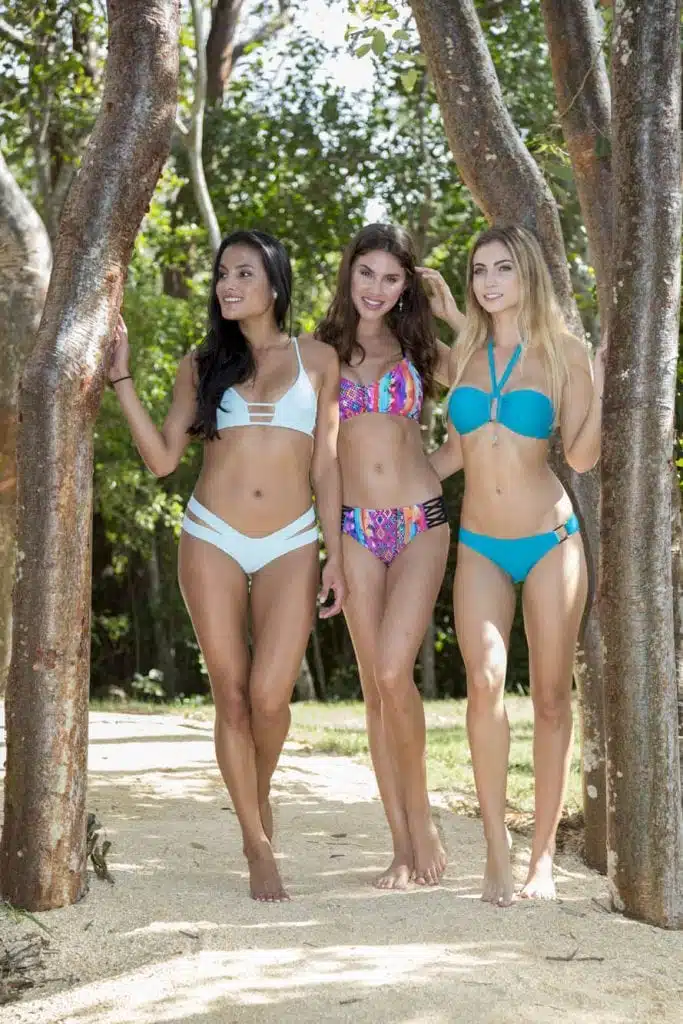 Walk a tree-lined (model-lined) path to a private three-bedroom beach house. Private pool is included. Models are not.
Bungalows
Rent a private home away from home in a private bungalow. And cover-up in Hazel Beach Cover-ups!
Our favorite Playa Largo Staff Member! 
David (the best) helped out so much– he went above and way beyond!
Mermaid Life
It's tough being a mermaid….
Beach House Pool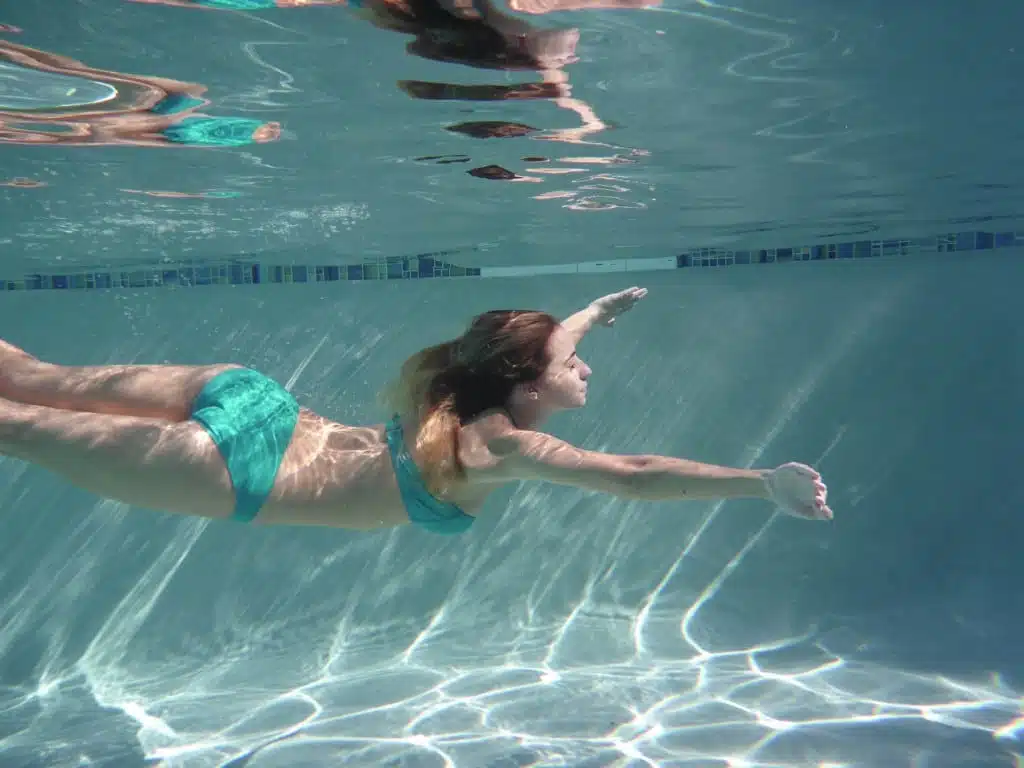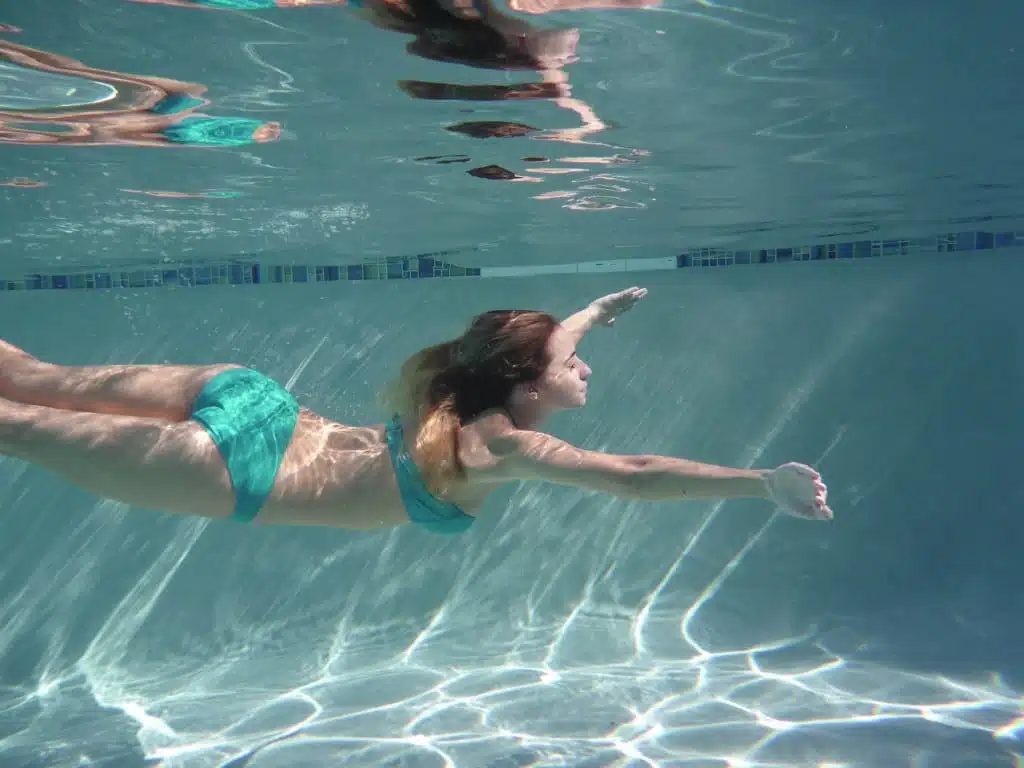 Anna takes a dip in the unique Beach House Property. She wears Diane Raulston.
Makeup Time! 
To truly feel like a model, you must get your make-up done by Michele Winters of Palm Beach Makeup. Shirley wears a suit by Montce, Lexi Jewelry, and Abaco Sunglasses.
Fruity-tuity 
Shirley takes a sip from passion fruit. She is wearing a swimsuit by Sinesia Karol and jewelry by Lexi jewelry.  
Here Fishy, fishy!
The girls put their angling skills to the test, with a bit of assistance from our trusty boat crew, aboard a Nor-Tech.  Shirley wears Liz May and Abaco Sunglasses.
Kisses all around
Brooke blows a kiss in MANTA.
Hard work, warm waters
The crew moves boats to get the perfect shot. Boats provided by Nor-Tech.
Uh-oh! 
Brooke blows out her *burned* marshmallow. The resort has smores making kits for purchase at the Playa Largo Trading Company, located just off the lobby. Suit by SwimSystems and Lexi Jewelry.
Just lounging around…
Lounging on unique round sun pads by the pool. Suit by MANTA. Choker by Lexi Jewelry, earrings by Sugar.
Too hot? Cool down in the pool
Taking a dip in the beautiful pool in the center of the resort. Suit by Sinesia Karol, earrings by Sugar.
Paddleboarding, sort of. 
Anna takes a break from paddling (toys available for rent at the resort's beach). Suit by Sinesia Karol, sunglasses by Abaco, choker by Lexi.
Jewels abound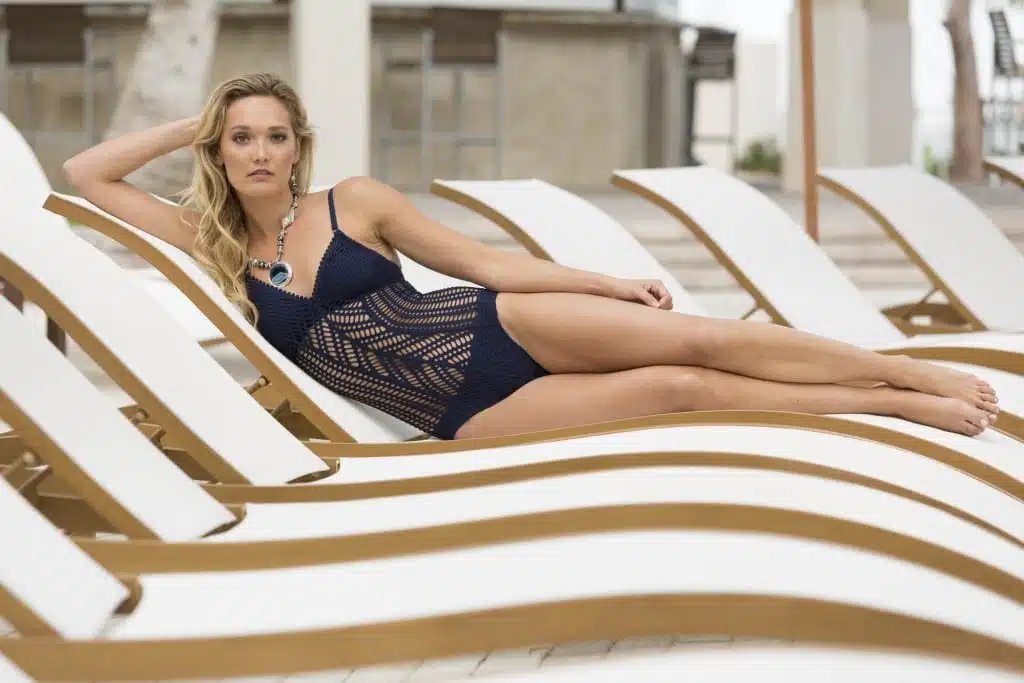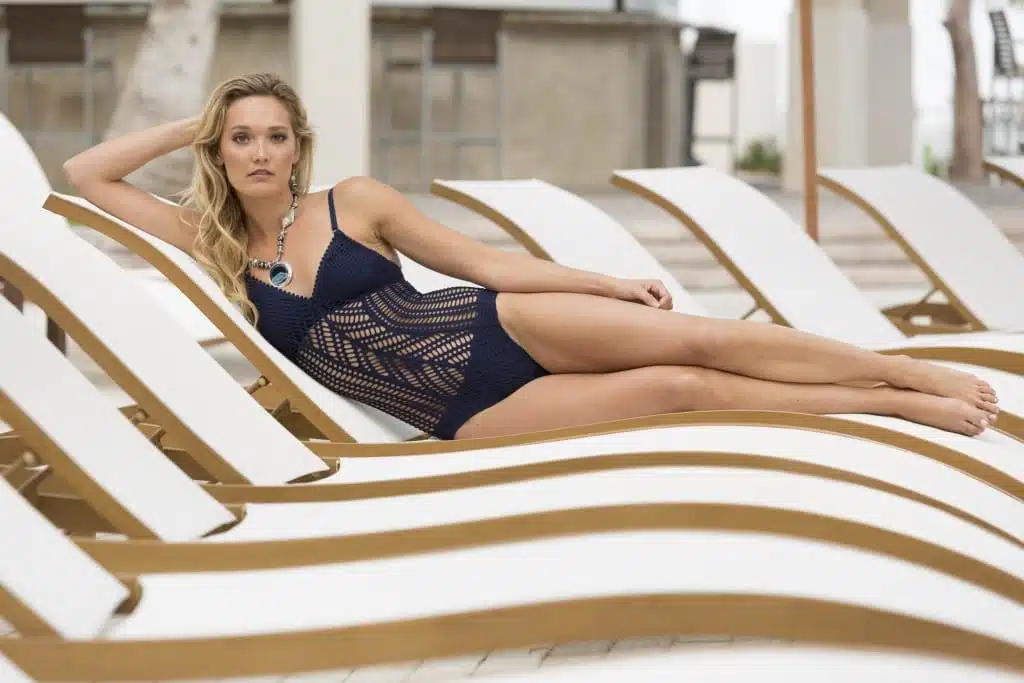 Brooke strikes a pose on the loungers wearing Robin Piccone and Michas Creations.
[td_smart_list_end]
Stay tuned…more photos will be added soon!