49th Annual Stuart Boat Show
The 49th Annual Stuart Boat Show, named one of the top 20 events in the Southeast, kicks off the 2023 boat show season Friday, January 13th to Sunday, January 15th in the Sailfish Capital of the World. The largest boat show on Florida's Treasure Coast features more than 200 exhibitors displaying technology, gear, hundreds of boats in water and on land, including the latest models of motoryachts, cruisers, center consoles, sportfishing boats, and more. 
Owned by the Marine Industries Association of the Treasure Coast and produced by AllSports Productions, the 2023 Stuart Boat Show has something that will interest every boating enthusiast. See what's new in marine electronics, outboard and inboard engines, personal watercraft, accessories, boat lifts, fishing gear, and safety equipment; talk insurance and financing with experts, and browse the nautical apparel and jewelry. Lively music, delicious food, and drinks add to the fun.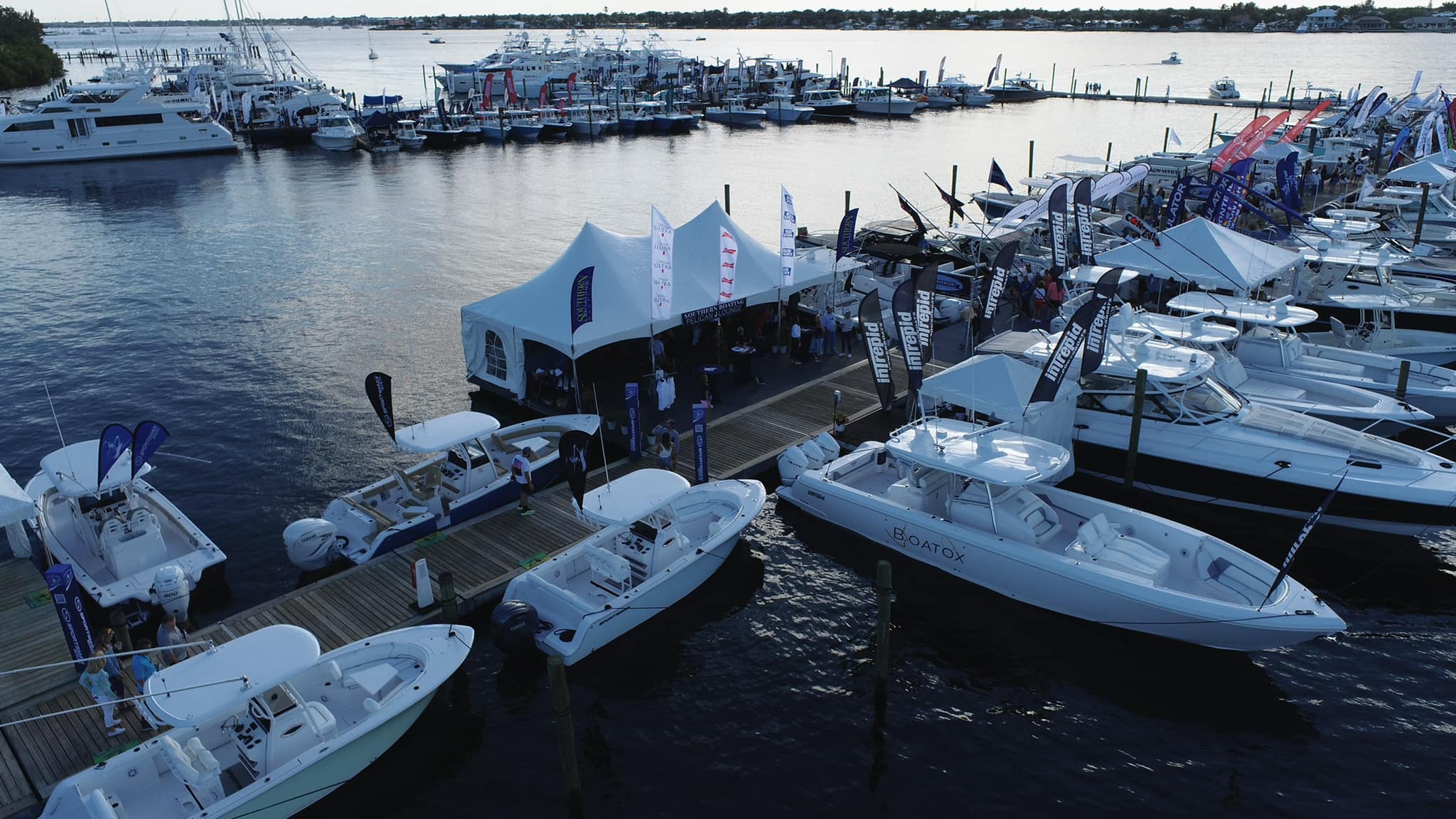 The popular on-water Pelican Lounge sponsored by Southern Boating Media returns this year. The floating dock display is the ideal gathering spot to take a break, have a drink, chat with friends, get your Southern Boating apparel, and soak up the breathtaking water views. On shore, the Coco Bar, sponsored by newcomer Simply Yachts, offers an upper deck to enjoy a bird's-eye view of the show. The Association of Bahamas Marinas will once again host the Bahamas Pavilion, and be sure to check out Legacy Marine's display not only in the show but also welcoming guests at the gate. The 49th Annual Stuart Boat Show has something for everyone!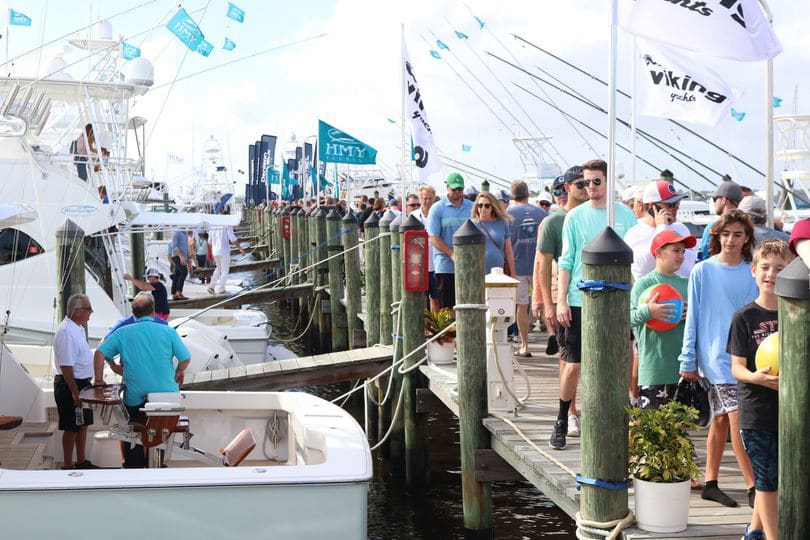 Parking for the 49th Annual Stuart Boat Show is at Martin County's Witham Field Airport off Monterey Road with additional parking available in the lot at the intersection of Dixie Highway and Northwest Wright Boulevard. Free shuttle service, sponsored by Hurricane Boat Lifts, will take attendees directly to and from the show.
Don't miss this safe and wonderful, family friendly outdoor event. Tickets are available at the gate, but take advantage of the discount for adult tickets with advanced purchase online. stuartboatshow.com 
-by Bonnie Schultz
Dates and Hours 
Friday, January 13th – Saturday, Jan. 14th
10AM to 6PM 
Sunday, January 15th
10AM to 5PM
Admission 
Adults: $14 (online presale); $17 (at the gate) 
Veterans: $14 (only available at the gate)
Children (12 and younger): $8 (only available at the gate)
Location 
54-290 NW Dixie Hwy, Stuart, FL 
Parking: $5
SOUTH: Witham Field Airport: 
off Monterey Road, turn onto Southeast
Flying Fortress Lane
NORTH: 827 NW Dixie Highway
(Dixie Highway and NW Wright Blvd.)
Free shuttle service provided directly to
and from the show.
Note: Sorry, no pets allowed. Licensed
service animals will be permitted
with documentation.