Must-Have Beach Gear
Summertime, lookin' fine. Here's all the must-have beach gear you'll need this season.
Hitting the beach usually ensures that it's a good day. But you can make it even better. When you load up your tender and head to shore, make sure you have this must-have beach gear.
CGear's Beach Towel
It's the perfect towel to keep aboard for beach excursions. A patented SandLite weave makes CGear's Beach Towel the perfect choice for a day on the sand and around the water. Not only is the towel quick-drying, but sand falls through the weave and doesn't come back, even when the towel's wet. Which leads me to wonder, why aren't all beach towels like this? Soft and lightweight, it measures 31×63 inches.
MSRP $49.99
cgear-sandfree.com

Bimini by Costa Sunglasses
The only two instances that a beach day can go awry is if it rains OR if you forget sunglasses. The Bimini by Costa Sunglasses is named after one of the most iconic islands in The Bahamas, and are just too pretty to forget before you hit the beach. The large, female frame is available in four, sea-inspired colors: Shiny Abalone, Shiny Vintage Tortoise, Shiny Deep Teal Crystal, and Shiny Ocean Current. The Bimini is a large cat-eye frame style perfect for soaking up the sun and the island life.
MSRP $249
costadelmar.com
Soft Science Tradewind Shoes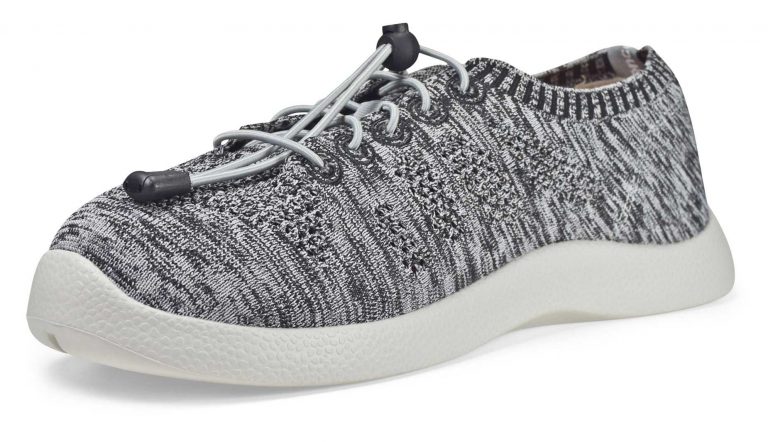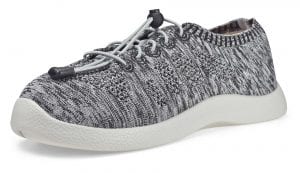 Soft Science Tradewind Shoes provide stability and comfort on board and on the beach. Available as a bungee-style speed lace for men and a slip-on for women, the athleisure shoe has a knitted textile upper with a touch of elastic for a sock-like fit. The low-profile, non-marking Trileon outsole and insole ensure slip resistance. The shoe is fast-drying, breathable and stylish. You could swim, paddle, or take a stroll to the bar in these. Just remember to take them off before tanning. 
MSRP $69.95;
softscience.com
Ulysse Nardin Diver Chronometer
It's the perfect gift for dads and grads alike. Ulysse Nardin introduces their new Diver Chronometer. The UN-118 movement and silicium technology sports an inverted, concave bezel with domed sapphire glass, blue rubber guards to protect the crown, and Superluminova to illuminate markings at great depths. The timepiece can dive up to 300 meters, which makes it perfect for beachside bathing.  Just don't lose it in the sand. 
MSRP $9,052
ulysse-nardin.com
Koy Resort's Oversized Shirt Dress
Protect yourself from the sun, have something to throw on when stepping into the restaurant or just make a fashion statement with Koy Resort's Oversized Shirt Dress.
It's an easy piece that works as a coverup, tunic, or a casual dress. Be sure to toss this in your beach bag next time you're ready for some sun.
Carefully crafted to be light and airy, the 100-percent crinkle rayon cover has a lace panel trim to break up the bodice for a boho-chic look.
MSRP $63
usa.koyresort.com
Chuchka's Mexican Handwoven Beach Bag
The ultimate beach item. Complete your beachside wardrobe with Chuchka's Mexican Handwoven Beach Bag. Made from recycled plastic, this bag fits your boating lifestyle whether going to the beach or shopping.
The eco-friendly bag is sturdy, has comfortable double handles and is waterproof. Choose from a variety of designs. 
MSRP $89
chuchka.com
Shoes From Oceania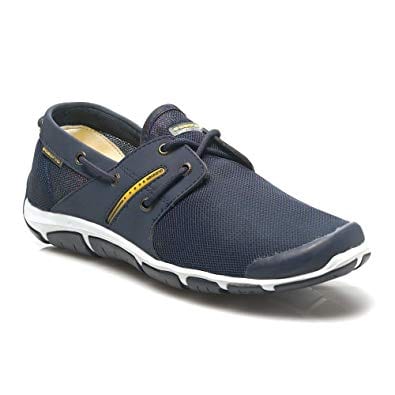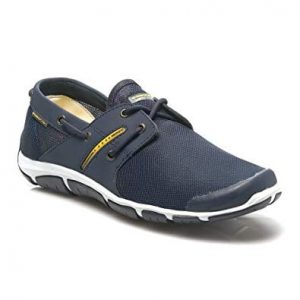 Dudes like the beach too! Men who like to explore and enjoy nature, especially on the beach or with a boat, will appreciate these lightweight and breathable Shoes From Oceania.
The shoe has a slip-resistant, shock-absorbing rubber and phylon outsole with a removable and washable molded EVA orthotic insole and a fast-drying upper mesh.
MSRP $59.99
novushoes.com
Uncommon Green Water Bottle
In keeping with reducing plastics, Uncommon Green introduces its map-engraved, reusable water bottles and tumblers. Powder-coated for durability and grip, the triple-walled drinkware is vacuum-insulated, BPA-free, made with industrial-grade 18/8 stainless steel, and comes with a city, college town or topography map of your choice.
MSRP $34.50
theuncommongreen.com
By Erin Brennan, Southern Boating May 2019