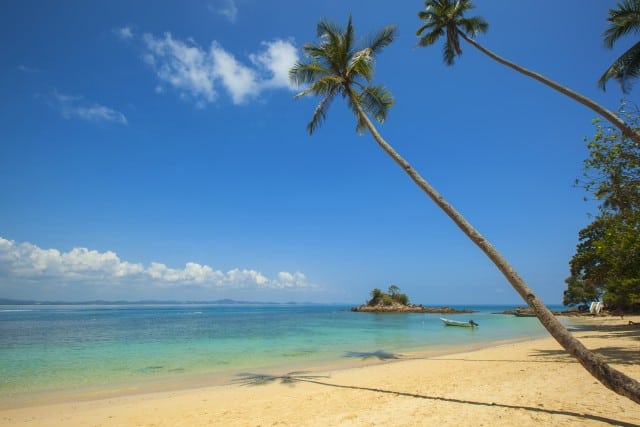 Drink Local
When in the islands, quench your thirst with Bahamian Beer.
Grand Bahama Island is the largest and northernmost of the Bahamian islands that is situated east-west, which makes it easily distinguishable on maps. Many cruisers arriving from the U.S. clear Customs at the island's West End, which is a port of entry for The Bahamas and a mere 56 nautical miles from Palm Beach, Florida.
Unfortunately, for some, clearing Customs is their sole purpose and the extent of their visit to this island. But of the many additional reasons for an extended stay on Grand Bahama Island, high on the list is a tour of the Bahamian Brewery and Beverage Company (BBB) on Queens Highway in Freeport.
Among the visceral images and experiences The Bahamas typically brings to mind—sunny days, sandy beaches, gin-clear water, trophy-worthy fishing—a brewery visit seems to be diametrically opposed, that is, until visitors are led to where they're invited to enjoy the delicious malt beverage. "We have allocated two acres of land to build a botanical garden where Grand Bahamians can sit and enjoy their Bahamian brewed beer in a relaxing atmosphere and so, too, can visiting tourists, or even me," according to owner James "Jimmy" Sands, who launched the company in 2007.
Jimmy got his start in the wine and spirits business through his father, Everett Sands, a founding partner of Butler and Sands, the largest distributor of its time in The Bahamas. As a young boy, Jimmy would take his boat after school and tie it up at the dock near his father's business. He'd do whatever odd jobs needed doing, whether it was to sweep floors or make deliveries. Jimmy eventually became more involved in his father's business and learned all he could, which provided an experience and knowledge platform in preparation for his own venture.