Mercury Marine Debuts V12 600hp Outboard
At an event at Lake X just south of Orlando, Florida, Mercury Marine, a division of Brunswick Corporation, introduced the new 7.6-liter V12 600-hp Verado outboard engine. The innovative engine is nothing short of groundbreaking.
It's the world's first V12 600-hp outboard and features a naturally aspirated, large-displacement, quad-cam powerhead that generates impressive torque to get heavy boats out of the hole and on plane quickly, and to accelerate up to rated speed rapidly.
It has the industry's first two-speed automatic transmission for an outboard that optimizes engine rpm according to workload, facilitating powerful acceleration and highly efficient performance at cruise.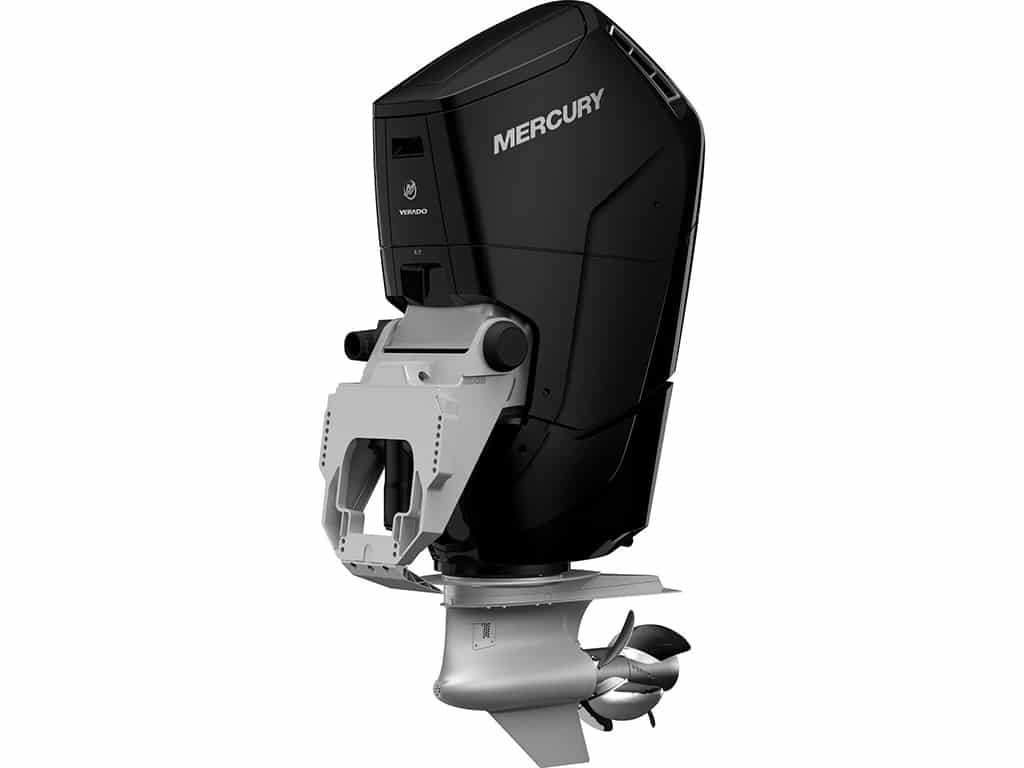 Even more impressive is that the engine has the industry's first steerable gearcase on an outboard that pivots independently underwater while the engine's powerhead remains in a space-saving fixed position. This provides more room for multi-engine configurations and a wider steering angle for agile handling. With help from contrarotating propellers, it also has better "bite" in the water for docking and other close quarters maneuvering.
"With boats continuing to grow bigger and performance expectations continuing to rise, boaters have been asking for a better, more capable, high-horsepower solution to meet their needs. The V12 Verado outboard is Mercury's answer," said Chris Drees, Mercury Marine president. "Using our advanced engineering and design capabilities, we completely redefined outboard performance. The V12 Verado outboard delivers boaters unrivaled freedom, luxury, and power to pursue their passions on the water. This is a remarkable engine that will change the future of boating. …This engine makes boats easy to maneuver near the dock and provides superior handling at all speeds. It's incredibly fuel efficient, so boaters can go farther and stay out longer. It's so smooth and quiet that you can have a conversation while the engines are running. It's durable, reliable, and easy to maintain. There's nothing else like the V12 Verado in the marketplace today."
Another astounding feature is that the engine is capable of operating for 200 hours before requiring routine service, including oil changes, and basic maintenance is done through the innovative top cowl service hood while the boat is still in the water. The entire cowl doesn't need to be removed to allow more in-depth service until 1,000 hours or five years.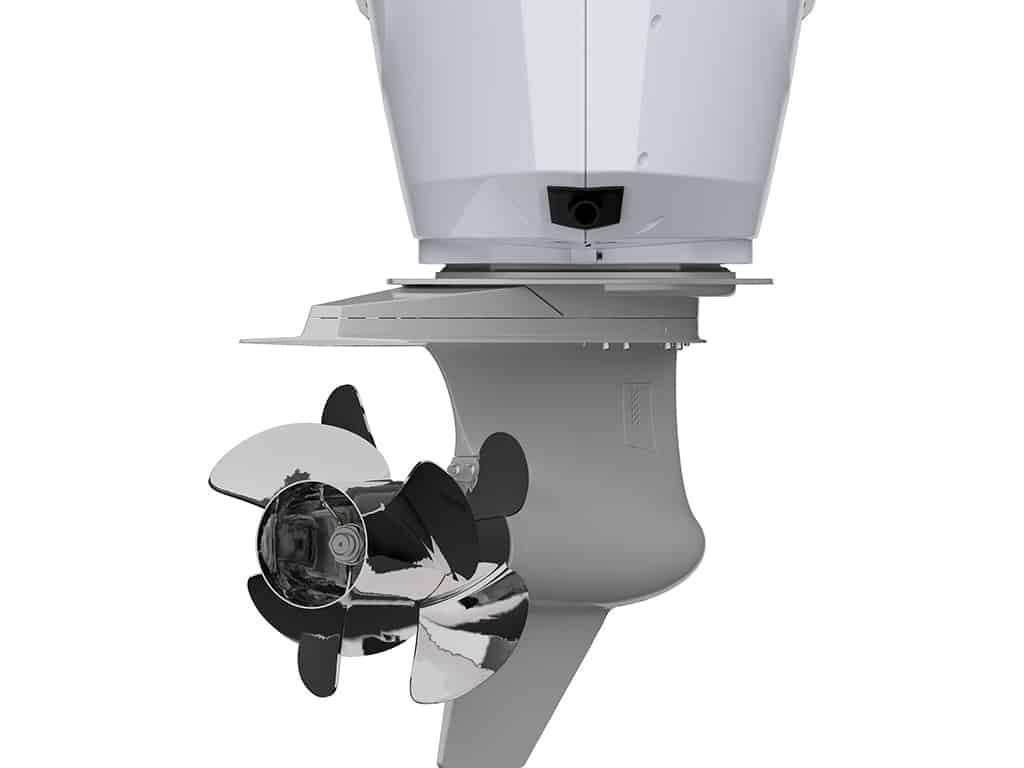 In addition, the Lake X event introduced six new models from builders exclusively built for the Mercury engine: Boston Whaler 420 Outrage (triple), Formula 500 SSC (quad), Scout 425 LXF (twin), Sea Ray SLX 400 Outboard (twin), Tiara 48 LS, and Valhalla V-46 (quad).
The Mercury Marine V12 600-hp Verado outboard will be available this spring. Southern Boating will bring more detailed reviews of the engine and the boats soon. mercurymarine.com