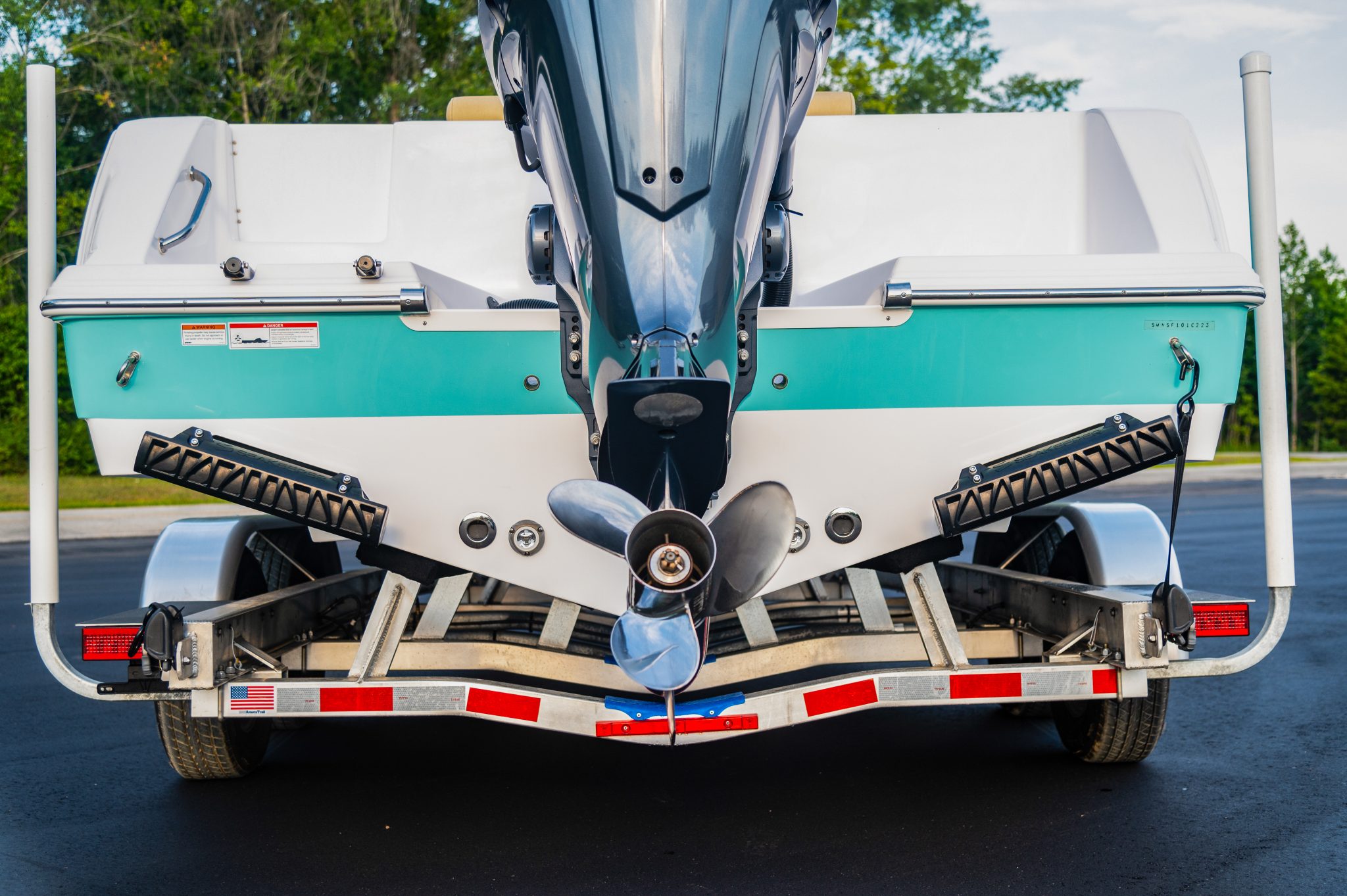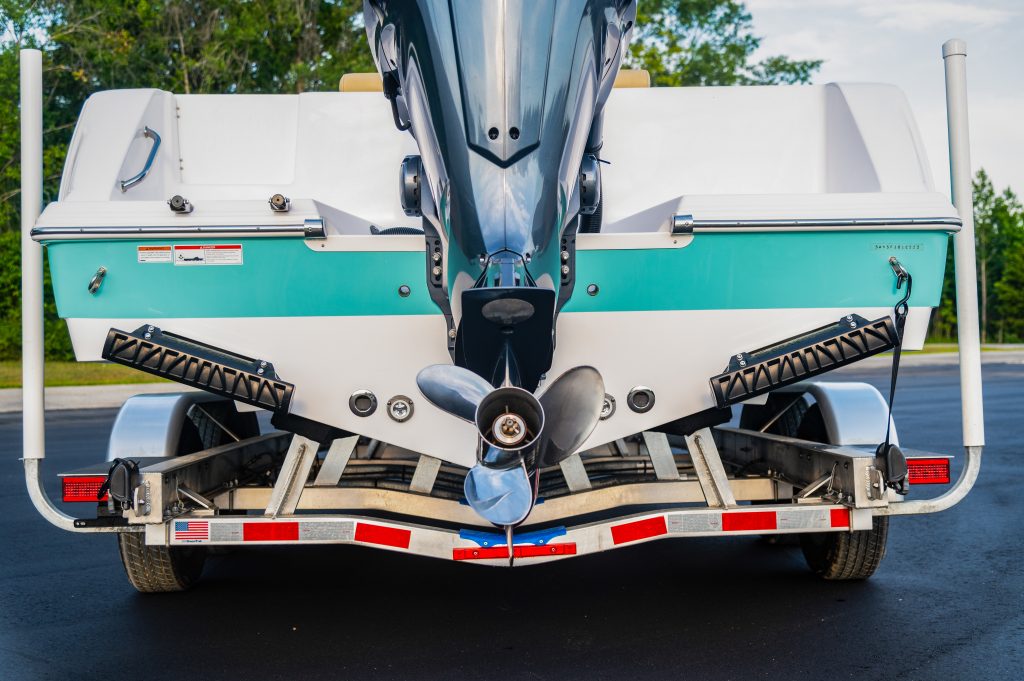 Seakeeper introduces a "stabilizing" system that's a game changer.
It's always exciting when something new comes along that really makes a difference. Such is the case with the Seakeeper Ride, a vessel attitude control system adapted from the aerospace industry. Anyone who's been out in a boat has experienced the bouncing, rolling, pitching, and yawing motions caused by waves, which aren't always uniform and can often make the boat pound, rock, and twist unpredictably. Our Seakeeper ride review shows you how the Seakepper takes control of those movements and calms the ride.
Seakeeper is known for its gyrostabilizers that eliminate roll by automatically gauging the sea state and reacting, so when they developed the Ride, Seakeeper made sure that once the power was on, owners don't have to worry about constantly "trimming" for more comfort. The system is intuitive and automatic as it counteracts the boat's motion through the water for a smoother ride.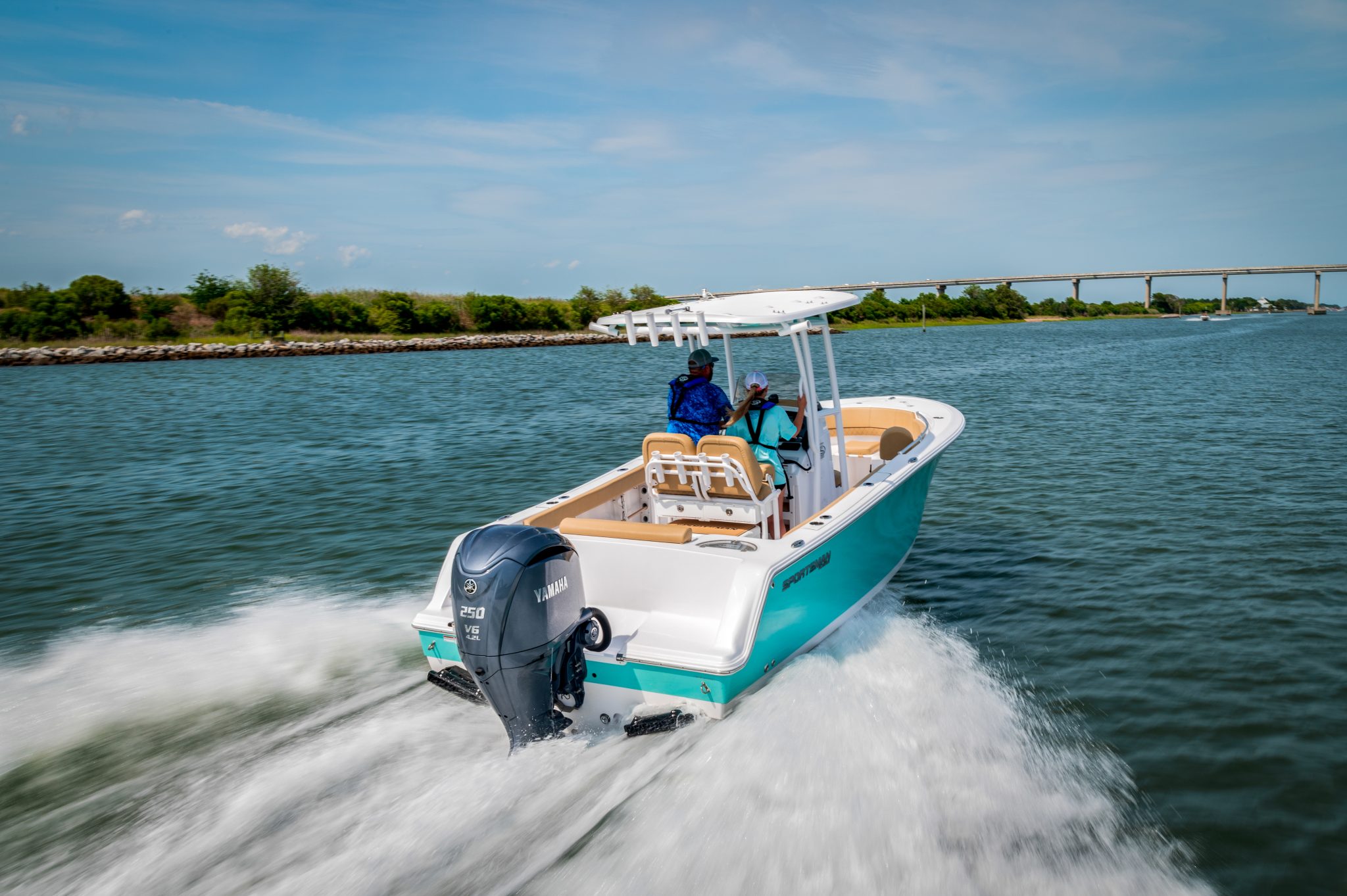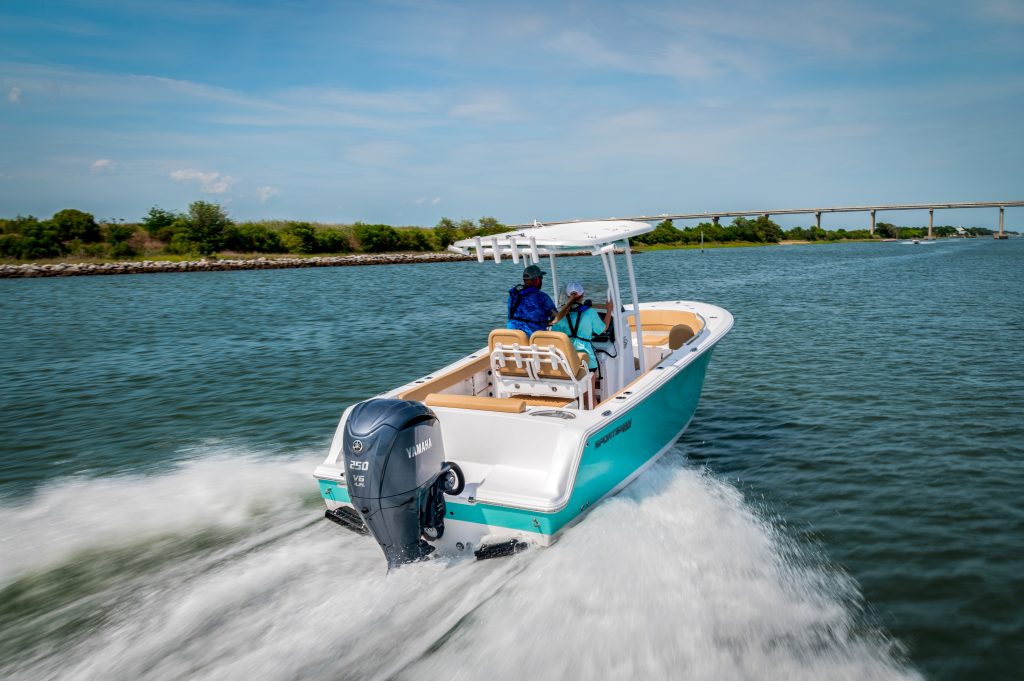 Seakeeper Ride Review: Does it Control the Roll and Pitch?
Ideas often are born before the technology exists, and the idea for the transom "stabilizer" didn't get full attention until numerous mechanical breakthroughs took place.

"There are several variants of transom-mounted systems that create lift to adjust running angle and list, but there was nothing available that could truly eliminate pitch and roll underway," explains Seakeeper President and CEO Andrew Semprevivo. "There was also nothing available that was fully automated. You don't continually adjust your suspension, anti-lock brakes, or traction control systems in your car, they just work. We felt your boat should be more the same. There was an opportunity, and that's what we focused on when we kicked off the development."
A boat is generally stabilized at higher speeds by its hull design, and stabilizers compensate for roll, primarily when at anchor or at slower speeds. The Seakeeper Ride is innovative because it not only controls the roll but also controls the pitch which provides a true running attitude and a much more stable and comfortable ride when at speed.
The Ride system can eliminate up to 70 percent of pitch and roll on boats up to 35 feet while underway. In fact, on the Sea Ray SLX 250 trial in 3- to 4-foot beam seas at three seconds, the Ride eliminated 61 percent of roll and 75 percent of pitch. On a Scout 235 XSF out in stern-quartering 1- to 2-foot seas at two seconds, roll and pitch were eliminated 43 percent and 65 percent, respectively. That's huge when going 35-plus mph in the chop.
"Based on a lot of boat physics testing, we figured out the speed of deployment and the sophistication of the measuring and control system that would be required," says Semprevivo. "It meant that every single component of Seakeeper Ride would have to be custom-designed and manufactured for our application. It meant completely rethinking what a transom-mounted system was, leading us down the rotary actuator path for greatest speed, control, and reliability in the smallest, most efficient package."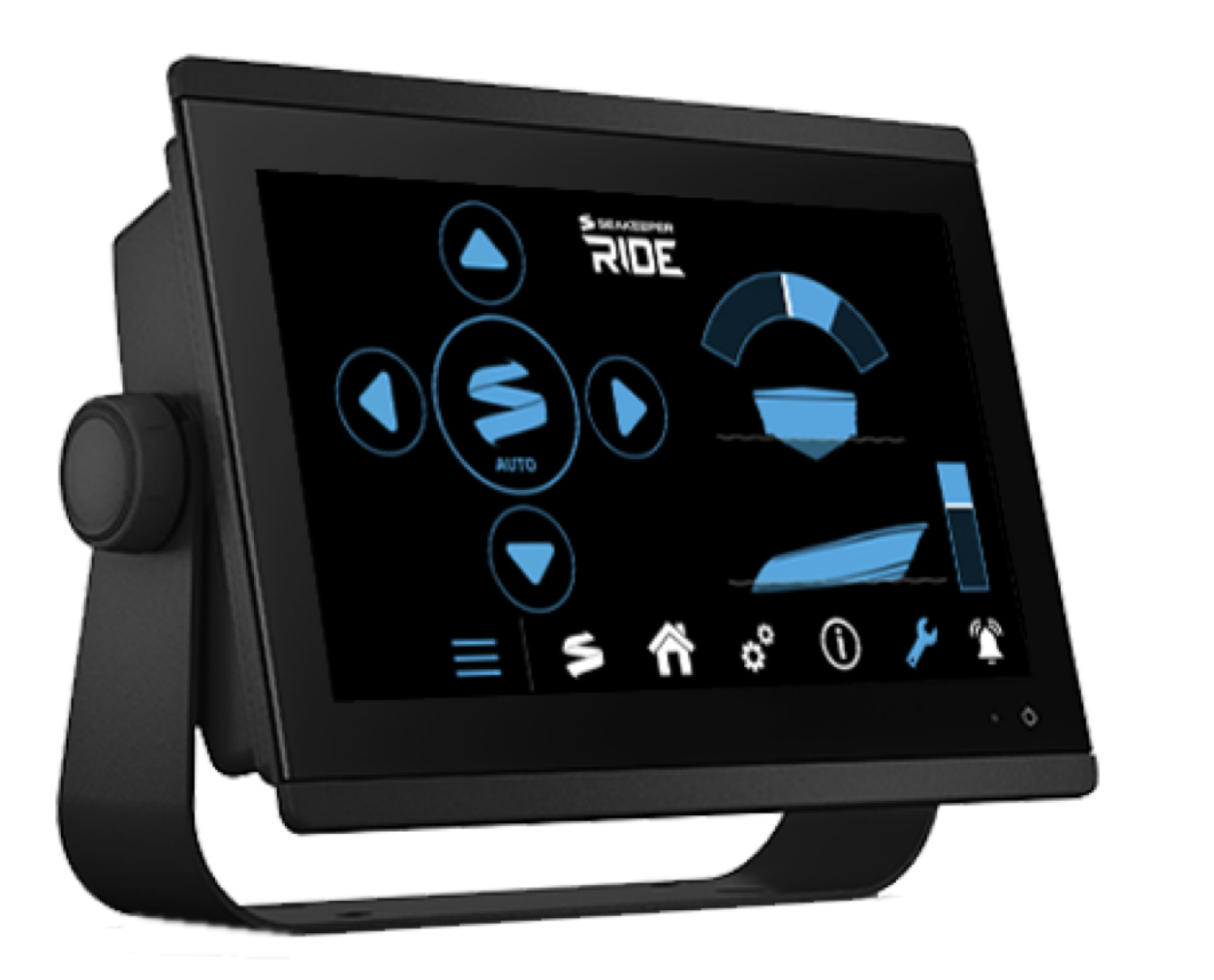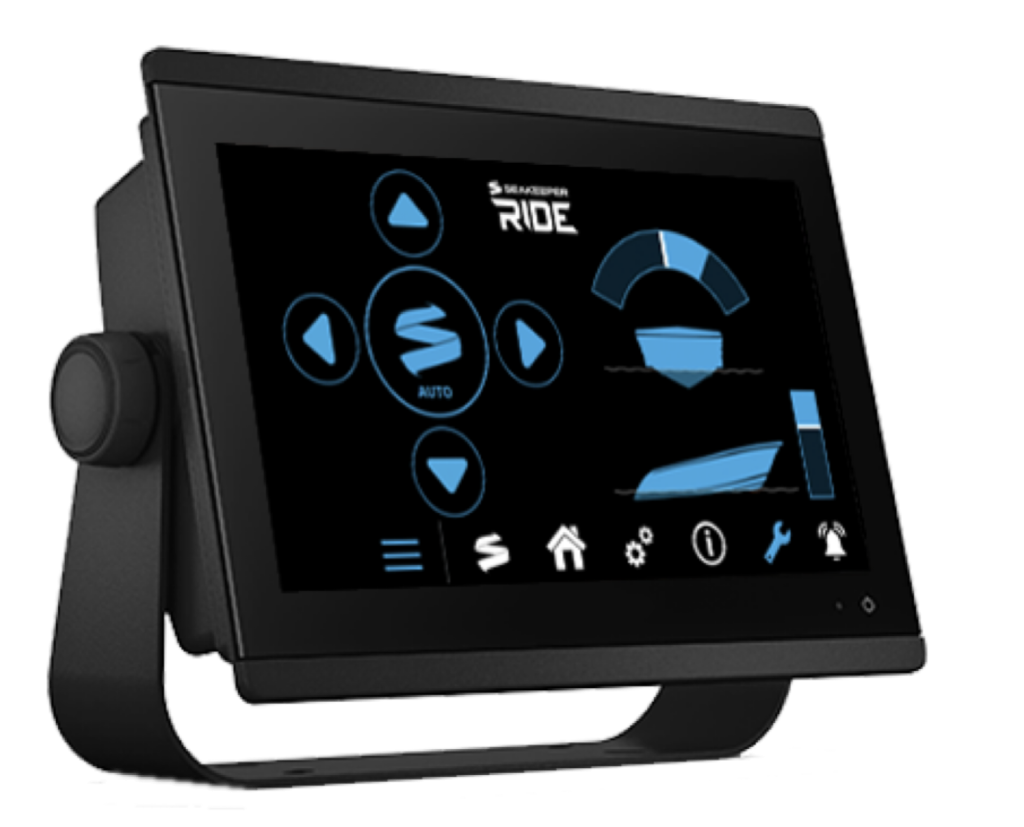 The Seakeeper Ride's controllers mount to the boat's transom below the waterline similar to that of trim tabs. Our Seakeeper Ride Review delves into the proprietary sensing hardware and software takes 1,000 measurements per second to comprehend the boat's behavior on all three axes. A custom-designed rotary blade makes 100 adjustments per second with speeds of up to 300 millimeters per second to create lift (or not) that manages vessel motion instantaneously. Imagine a cupped blade that actuates up and down at one-tenth of a second (on both sides) so that by the time the boat starts to roll or pitch, the blade has already reacted to counteract that motion.
Additional benefits of the Ride system include auto trim (a customized Trim Command Curve that automatically adjusts the boat to match the optimal running angle), Hole Shot Control (allows for faster acceleration to get the boat on plane quickly and with more fuel efficiency), Coordinated Turn (adjusts the heeling angle in a turn), and List Control (compensation for movement on board, wind, uneven loads, or prop torque).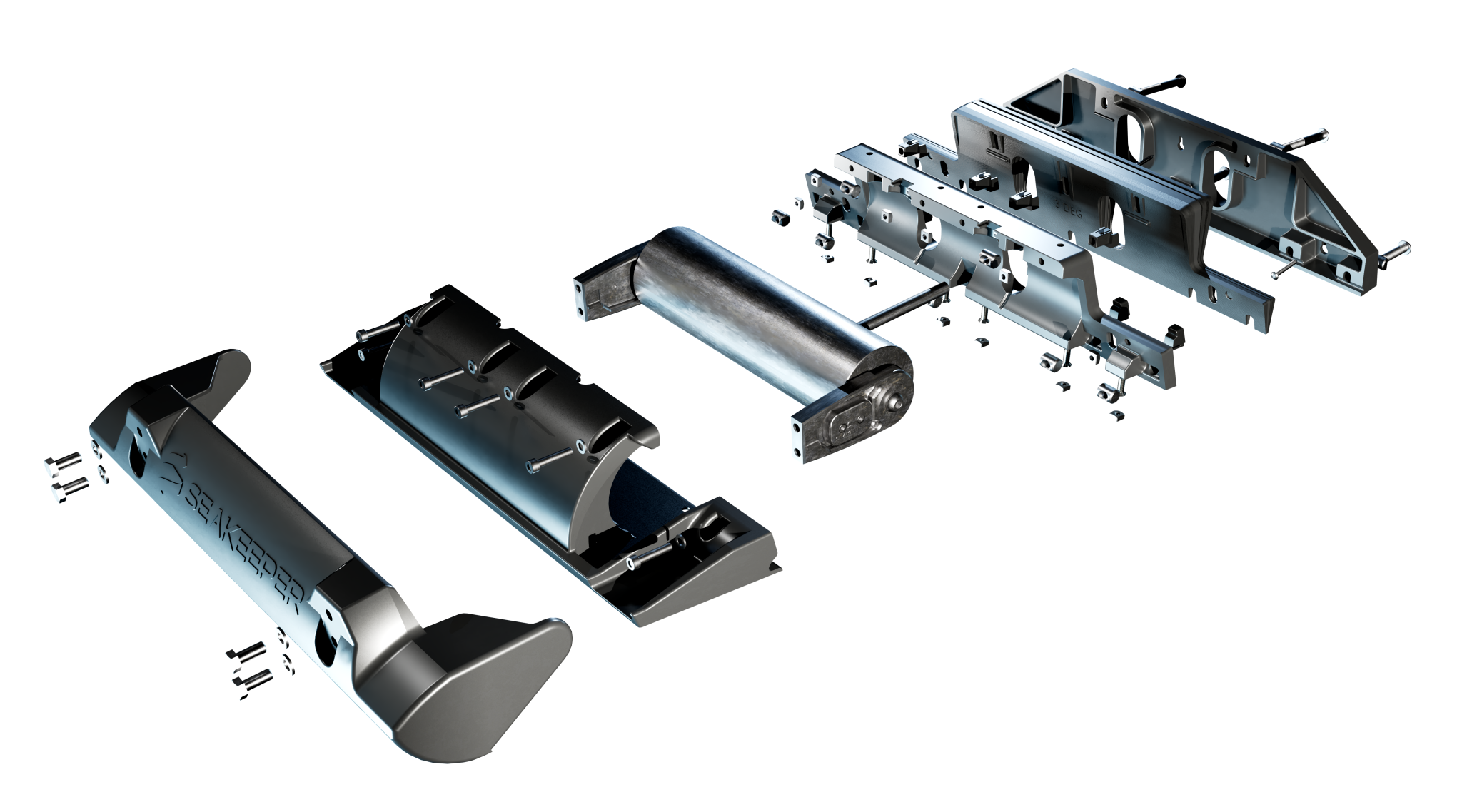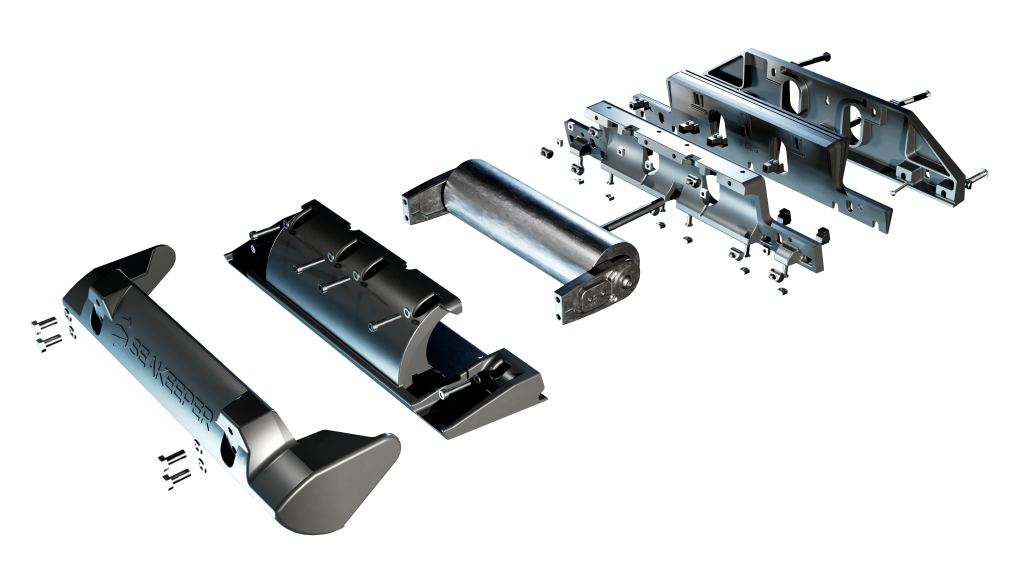 Three products with varying blade sizes are available: Seakeeper Ride 450 for boats 19-26 feet (MSRP $4,500), Seakeeper Ride 525 for boats 27-30 feet (MSRP $7,500), and Seakeeper Ride 600 for boats 31-35 feet (MSRP $10,500). Initially, Seakeeper Ride will be available as standard equipment on select models from Sportsman Boats, Chris-Craft Boats, and Scout Boats with plans to increase offerings in the coming year, including availability for DIY installation.
There's always going to be some motion as the boat travels over water (even foils don't eliminate all the movements), but what a difference to have the boat remain almost level and in control when underway. It certainly takes the edge off of controlling the helm.
There are two modes, manual and auto with auto being used around 99 percent of the time as it will keep the boat almost always level when underway, but the manual mode allows you to change the boat's attitude based on running conditions. ride.seakeeper.com