Great Loop Waterways
If you're in the midst of planning your own Great Loop adventure, take note of these river-lakes on or accessible from these Great Loop waterways.
All who have cruised the Great Loop Waterways—the system comprising the eastern half of the United States that enables one to circumnavigate by water—have a list of their favorite spots they added for a variety of reasons: picturesque views, fascinating history, friendly people, fabulous food, or simply serene cruising areas.
We've compiled a list of some of the notable expanses of water, where the river transforms into a lake that's long and broad. Check out these Great Loop Waterways.
Kentucky Lake and Lake Barkley, Kentucky
From the Ohio River at Paducah, Kentucky, southbound Loopers have the option of taking the Tennessee River or Cumberland River, both of which require passing through a lock. Although it adds several miles to the journey, many cruisers opt for the Cumberland River due to the potential for lock delays from commercial traffic on the Tennessee River.

Barkley Lock opens up on the south side to Lake Barkley. Just past the lock to starboard is Green Turtle Bay Resort & Marina, with all the services cruisers need plus great dining options for a break from the galley, including not-to-be-missed Patti's 1880s Settlement; order the pork chop and pie.
Lake Barkley and Kentucky Lake are connected by the Barkley Canal that enables cruisers to enjoy boating on both lakes. The canal that separates the two lakes is on the north end of a long peninsula called Land Between the Lakes National Recreation Area.
Check your charts and depth gauge and explore the coves; some have waterfalls inside. This beautiful area is best in the fall when the hardwoods explode with color and southbound cruisers can extend their enjoyment of peak fall foliage for several weeks. Don't miss this scenic spot on the Great Loop Waterways.
Lake Champlain, Vermont
Northbound cruisers transiting from the Atlantic to the Great Lakes have several route options depending on their bridge clearance requirements, time schedule and what they want to see, and there are pros and cons for each. The route through New York Harbor and the Hudson River to Waterford, New York, continues through the Champlain Canal and leads to Lake Champlain, also known as the Adirondacks' Great Lake.
Lake Champlain is a boating mecca, but its large size leaves plenty of room for everyone (125 miles long, 14 miles wide, 64 feet average depth). Even so, there are many bays and coves to anchor for a quiet evening, while on shore, quaint towns offer dining options galore plus farmers markets to provision locally grown produce and products nearly any day of the week.
In towns and villages on both sides of the lake—New York and Vermont—lovers of history, art and music will find a wealth of events and venues to pique their interest, including
museums, art galleries, concerts, antique shops, festivals, and celebrations.
Lake Pepin, Minnesota
Although the upper Mississippi is not part of the Great Loop route, there are a fair number of Loopers from the upper Midwest who start their Great Loop cruise in Minnesota.
There are also some who want to cruise all five of the Great Lakes, so they cruise to the far western end of Lake Superior and have their boat hauled in Duluth and transported to the Mississippi River south of the Twin Cities to continue their Great Loop journey. In addition to bragging rights of cruising all five of the Great Lakes, Loopers will also pass through all the locks on the Mississippi River, providing they choose that route rather than the Tenn-Tom Waterway.
Lake Pepin is the widest, naturally occurring expanse of the entire Mississippi River and is located south of the Minnesota town of Red Wing (Lock 3). Lake Pepin is a favorite boating destination and cruising ground for many, and picturesque in all seasons, especially the fall when both sides of the lake are flaming with autumn colors. Sailing is common in the summer months, and the Lake City municipal marina welcomes transient cruisers. Pepin City, Wisconsin, hosts a small theater group, and the Mediterranean-style winery, Villa Bellezza, is close by.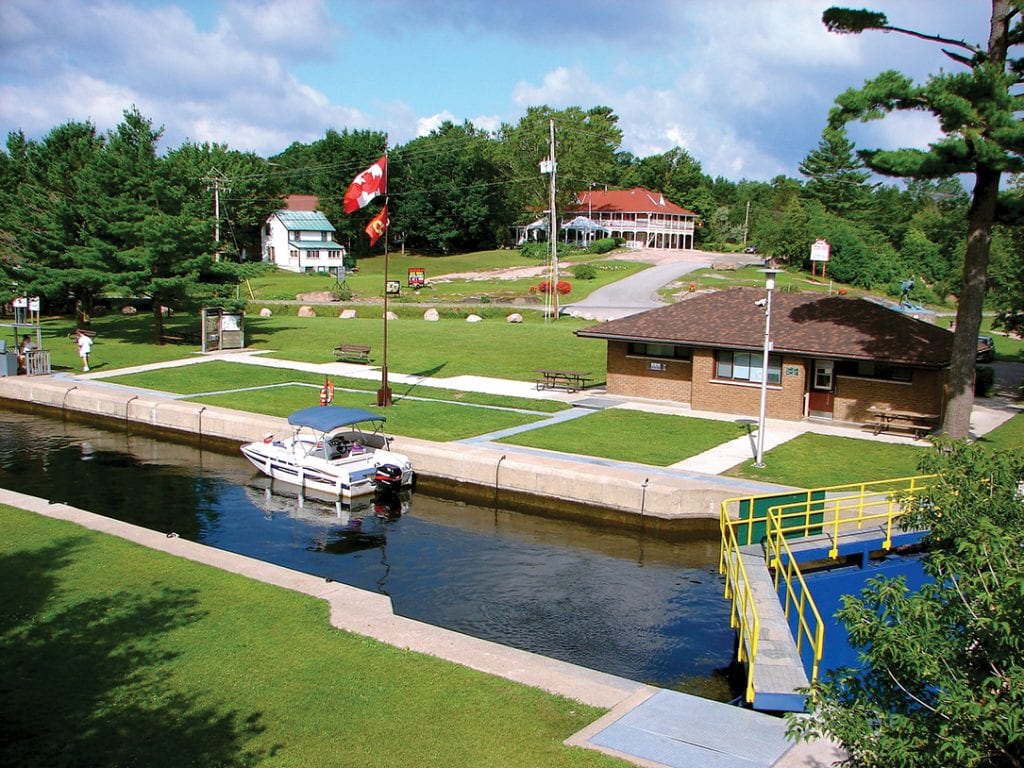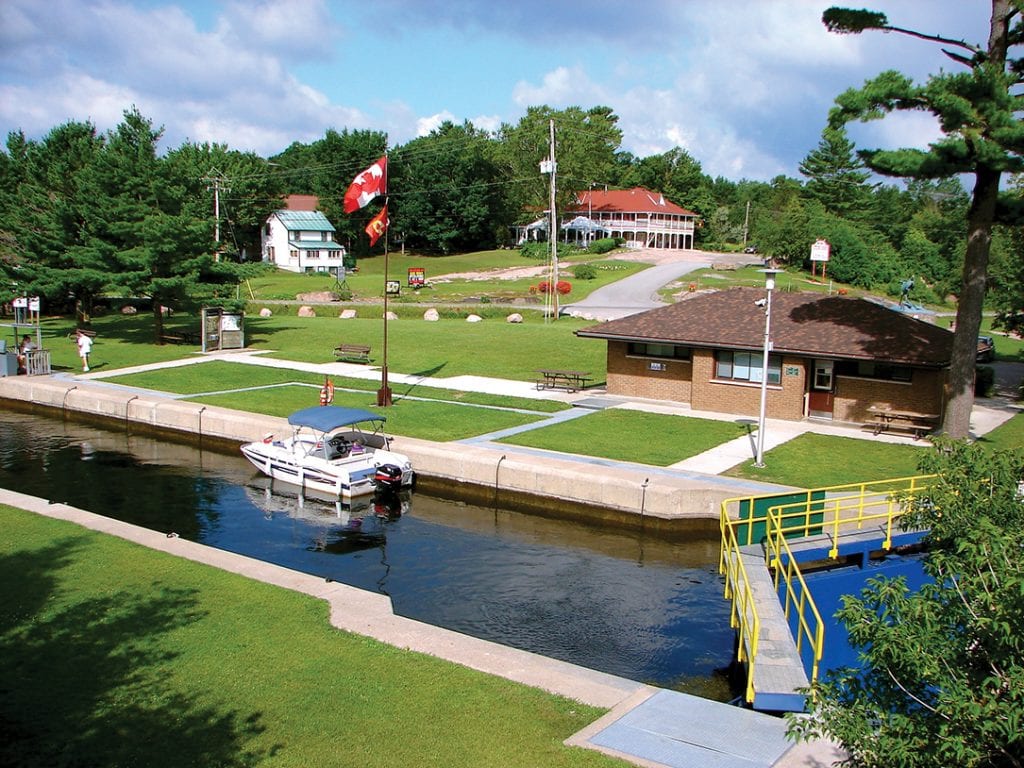 Trent-Severn Waterway, Canada
This chain of lakes, rivers, and locks really deserves a feature article of its own—look for this in a future issue—but it would be a disservice not to include it here, too. Loopers on
the northern part of the counter-clockwise route who choose to bypass Lake Erie enter the Trent-Severn Waterway at Trenton on the Bay of Quinte on the east end of Lake Ontario, and they exit at Port Severn on Georgian Bay of Lake Huron.
The 240-mile-long waterway offers a plethora of experiences too lengthy to include here, but those who have experienced this route report they're eager to repeat their Loop experience if only to spend more time exploring this area alone.
There are, of course, many more lakes, rivers, channels, and detours on the Great Loop waiting to be explored. If you've completed or are in the process of cruising the Great Loop, we'd love to hear about your favorite Great Loop Waterways. Email sbletters@southernboating.com.
By Liz Pasch, Southern Boating January 2019