My first exposure to the term PT Boats (Patrol Torpedo) was courtesy of Ernest Borgnine in the 1960s sitcom McHale's Navy. Set in the Pacific theater of World War II, the fictional crew of PT-73 were wacky but dedicated sailors, always outsmarting the enemy and Navy brass and made us laugh about an otherwise serious side of war.
Patrol Torpedo boats were fast, highly maneuverable and saw battle not only in the Pacific but also along the southern French coastline, the Mediterranean and in the defense of Italy. One such vessel named PT-305 survived dozens of operations, a few near-misses and, until about 10 years ago, decades of neglect. Now, it's about to see action again on Lake Pontchartrain as part of the National World War II Museum in New Orleans, Louisiana.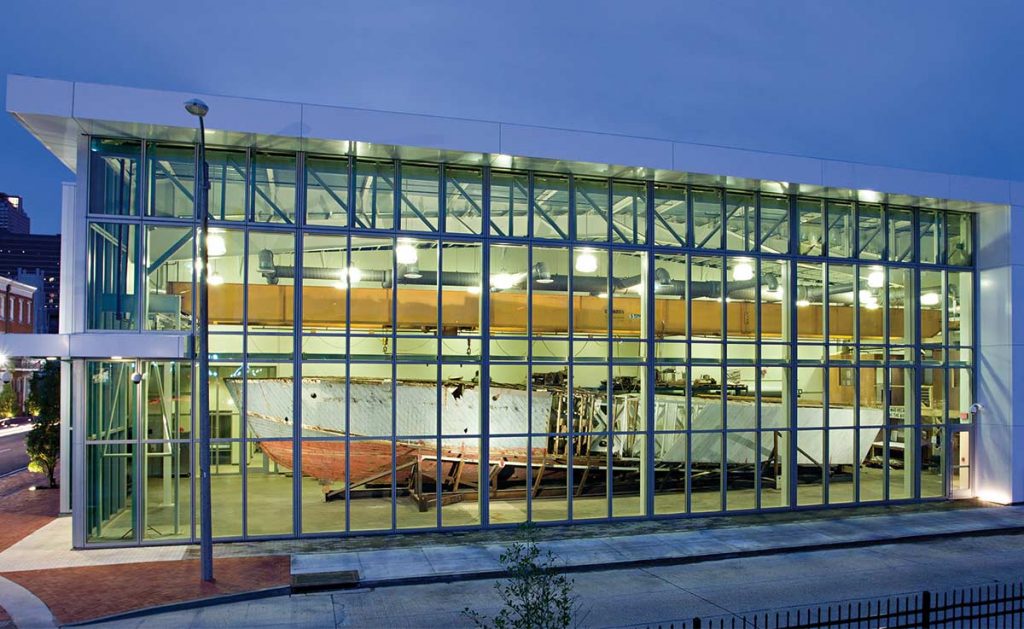 Beginning March 25th, PT-305—the world's only fully restored, combat veteran PT boat—will launch 45-minute deck tours for the cost of $12-$15 per person. For those of you who are history junkies with $350 to spare, a thrilling 90-minute ride with a five-member crew helps bring history to life. "For the last 10 years, 200 volunteers put in 105,000 hours of blood, sweat and tears into the restorations," says Stephen Watson, museum executive vice president. In December, Watson spoke to a gathering of reporters as the PT boat was carefully trailered through the streets of New Orleans from the museum's restoration pavilion to a new permanent home. This final stop is currently undergoing completion as part of a redevelopment of the lake's shores following the aftermath of Hurricane Katrina. Many maritime facets of New Orleans are slowly coming back to life since Hurricane Katrina, and grandiose plans are in the works for an amphitheater, music studio and arts center adjacent to the idle South Shore Harbor Marina.
This is a homecoming of sorts for PT-305. Built in New Orleans by Higgins Industries nearly 70 years ago, the vessel was found by the museum in Galveston, Texas, showing the ugly scars of war and many modifications. By the numbers, PT-305 went to sea on 77 offensive patrols and operations, and she saw action in 11 separate naval skirmishes. She also participated in the sinking of three German ships during her 14-month deployment. After the war, the battle-hardened boat turned civilian in New York as a tour boat. She would later become a fishing boat and finally, after years of neglect, she resurfaced as a relic just waiting for rescue.
Watson says, "The restoration of PT-305, like all museum restoration projects, is aimed at making history accessible to today's audiences in as detailed and authentic a way as possible." Tickets for the launch of PT-305 are available online at pt305.org.
By Alan Wendt, Southern Boating Magazine March 2017