For more than a century, Gasparilla Island has lured anglers seeking to combat the mighty silver king.
If you're looking for a cruising destination with exciting nightlife, a vibrant social scene, reservation-only restaurants, and high-end shops that stay open well after sunset, Gasparilla Island is not it.
It also doesn't have fast-food restaurants or a large supermarket, a shopping mall with department stores, high-rise condos, stoplights, neon signs on storefronts, a gas station, or traffic—golf carts are the preferred mode of transportation. And from what I could tell when I first drove into the town of Boca Grande (Spanish for Big Mouth), it doesn't appear to have much of a police force either, or at least one that uses radar guns.
I was still in turnpike-driving mode and evidently missed the slower speed limit sign when a uniformed officer on the side of the road extended his arm and executed the universally understood palm-down motion for "slow down," then casually resumed his conversation with a bicyclist. Indeed, what Gasparilla Island doesn't have is what's drawn second-home buyers seeking the old-Florida charm that's disappeared from touristy towns. But what it does have is what's drawn anglers from around the world for more than 100 years: tarpon.
Laidback Living
Gasparilla is a seven-mile-long barrier island on the north side of the mouth of Charlotte Harbor on Florida's Gulf Coast. The barrier island on the south side is Cayo Costa. The distance between the two islands—Boca Grande Pass—is less than a mile across, and with holes reaching depths of more than 70 feet, it's the deepest pass in the state of Florida. Tarpon frequently gather in the holes and sometimes stack due to their numbers. Exactly why they collect in the pass is still unknown, and speculation is wide in theory and varied in nature.
Yet while many other tarpon fisheries throughout the U.S. are now all but barren, the stock in Boca Grande and Charlotte Harbor continue to proliferate, a phenomenon the surrounding communities seek to preserve through education and conservation.
The Silver Kings
The lure of "boating" a tarpon—hooking and reeling the fish to the boat to release—is understandably on many anglers' bucket list of accomplishments. In fishing tournaments, catching a tarpon, snook, seatrout, and redfish in one day is classified as a "grand slam." Tarpon is widely considered to be the most difficult. Winning top prize is highly sought after in the numerous tarpon tournaments, most of which are held in May and June.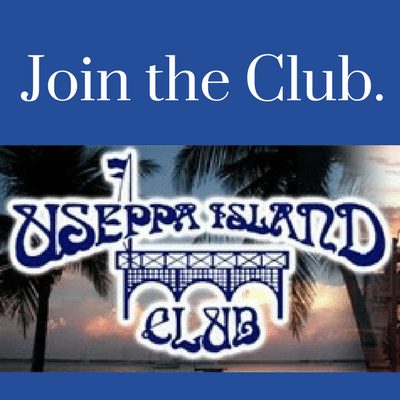 Tarpon are also called silver king, sabalo, silverfish, or poons. An adult tarpon can live to 55 years and weigh up to 150 lbs., although the tarpon record with the International Game Fish Association (igfa.org) is an astounding 283 lbs. 4 ounces. There's no doubt that the biggest draw of tarpon fishing is the explosive fight that ensues once they're hooked. In an attempt to free or break the hook holding them hostage, they repeatedly leap into the air writhing with all their strength, then dive to the bottom before resurfacing to leap again.
Even for experienced anglers and owners of fishing boats, it's vitally important to know how to boat and fish in the Boca Grande Pass. Fishing captains in this area know the pass's landscape, its currents, each other's boats, and each other. They use established boating and fishing methods, and newcomers must adhere in order to ensure a safe and productive fishing experience for all. Even if you own a well-equipped fishing boat, a better option is to hire one of the many local charter captains; your marina can provide a recommendation.
Come on Inn
Though tarpon fishing is certainly exhilarating, it can also be exhausting. For cruisers who prefer swimming pools to fishing "poons," all things restful and charming can be found at The Gasparilla Inn & Club, a classic and historic resort known for its endearing hospitality.
The original small hotel was built in 1911 before it was expanded and renamed The Gasparilla Inn. Soon after its reopening in 1913, affluent guests from the Northeast arrived having learned of the legendary fishing. News of The Inn spread so quickly that by 1915, plans were made to double its size, with budgeting for servants quarters and elegant hotel furnishings brought in from Boston. The Inn continued to grow in popularity and accommodated clientele such as J.P. Morgan, Henry DuPont and other noteworthy guests. Prior to the construction of the Boca Grande causeway in 1958, guests arrived by train or boats.
Today, The Gasparilla Inn & Club offers much more than a clean room and soft bed after a day of fishing. Far beyond its humble beginnings, the resort now offers 163 guest accommodations including suites, cottages, villas, and even larger properties. The grand resort is known for its "civilized" charm, so pay attention to the dress code, especially in the evenings and for dinner during the social season. If all you need in the morning is coffee and the daily paper, it's complimentary in The Living Room, as well as afternoon tea and sweet treats in season. For those with a heartier appetite, The Inn's Dining Room offers full breakfast daily and full dinner menu. Just down the block, enjoy the talented chef's specials at The Pink Elephant Restaurant.
Golfers can enjoy a Pete Dye-designed course at The Golf Club, with practice facilities, pro shop and lessons with PGA pros. The Tennis Club offers seven Har-Tru tennis courts, pro shop and lessons. Take in a yoga class or work out in the fitness area followed by a steam or spa treatment. Stroll on the private beach or sit poolside at the Beach Club, and while you're there arrange for a golf cart to explore the island or a bicycle if you don't carry one on your boat. The paved bicycle path was formerly an abandoned railroad bed, which one of The Inn's former owners and his brother acquired in the early 1980s by trading it for waterfront property.
Explore More
First, stop by the Johann Fust Community Library, which is a pretty pink building on 10th Street that looks more like a home than a library. In addition to books, magazines, DVDs, music, and a children's area, there's a lovely garden in the back with an open-air reading area and beguiling shell collection. It's much more than a library and serves as a cultural center offering a variety of authors, speakers, and musical events during the social season.
Explore the neighborhoods in the downtown area and the old-Florida architecture, and treat yourself to a latte and sweet at The Inn Bakery. There are a number of quaint shops downtown to explore—no chain stores here—most of which close at 5 PM. Then stop at Whiddon's Marina & Maritime Museum on your way to the south end of the island to explore the state park and the lighthouse museum at Boca Grande Pass; the museum closes at 4 PM. After dinner, explore The Pelican Room at The Inn.
Don't wait until the last minute to plan your visit to The Gasparilla Inn. Reservations for The Gasparilla Inn fill up quickly for the social season and special event weekends, and it closes for several months offseason for renovation and upkeep.
The Inn's owners—including those currently who are involved in all décor selection—invest an extraordinary amount of attention on all properties. More than 325 seasonal employees continue the tradition of hospitality that began more than a century ago, traditions that have been passed on to generations of owners and guests. Whether you fish for tarpon, golf for birdies or just lie poolside, time spent on Gasparilla Island lets you be part of its history—and its enduring legacy.
Resources for Gasparilla Island
The Inn Marina
891 8th Street East • (941) 964-4620
the-gasparilla-inn.com/activities/marina/
Boca Grande Marina
220 Harbor Drive • (941) 964-2100
bocagrandemarina.net
 – 2 restaurants, laundry, showers, free Wi-Fi, marina store, golf cart rental
The Gasparilla Inn & Resort
500 Palm Avenue • (941) 964-4576
gasparillainn.com
The Innlet Motel
1251 12th Street East • (941) 964-4600
theinnlet.com
– Outlet Restaurant, boat ramp and slips for guests; close to The Inn Marina
By Liz Pasch, Southern Boating Magazine October 2016