There was once a day when tall ships with square sails were a regular sight in Charleston, South Carolina. For three days in May these magnificent ships will once again grace Charleston's historic harbor. From May 19th through the 21st tall ships from around the world return to Charleston, as one of only two U.S. ports to host a tall ship event this year.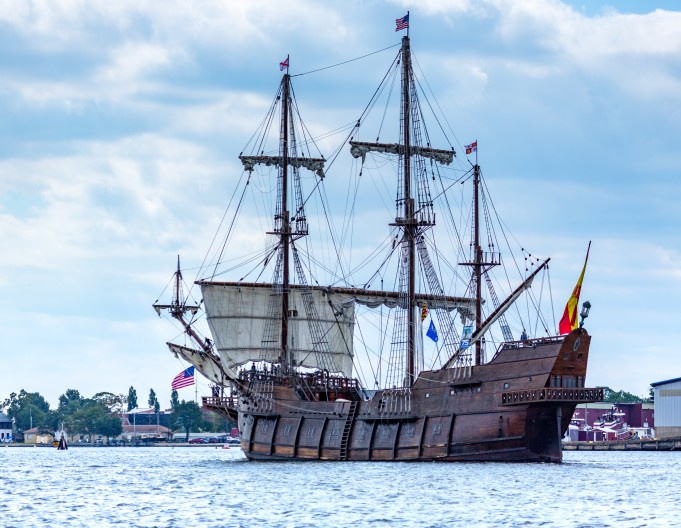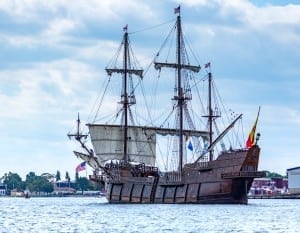 Ships on display range from historic military to merchant vessels and unique, privately built sailing yachts. One of the most interesting is the 63-foot schooner When and If built in 1939 by General (then Colonel) George S. Patton, who told the famed naval architect John Alden, "When the war is over, and if I live through it, Bea and I are going to sail her around the world." General Patton would be happy with the condition in which the current owners have kept his proud ship. The largest of the international ships attending is the 205-foot, three-masted barque Alexander von Humboldt.
In addition to ships being open for tour, several will take passengers on a 90-minute sail around the harbor, including the Spirit of South Carolina, the Pride of Baltimore and the When and If. The festival has maritime events planned for all ages and interests. Families will have the opportunity to build small wooden skiffs over the three-day event. Other activities include a wooden boat show, a display of maritime art, live music throughout the weekend, and a Pirates Camp for "ye enjoyment 'n learnin'." Proceeds from the event will be donated to Charleston Community Sailing, the Lowcountry Maritime Society, The Spirit of South Carolina, and Warrior Sailing. More information about the event can be found at tallshipscharleston.com.

Fleet Week Port Everglades and the Fort Lauderdale Air Show
Fleet Week allows the public an up-close and personal view of naval and Coast Guard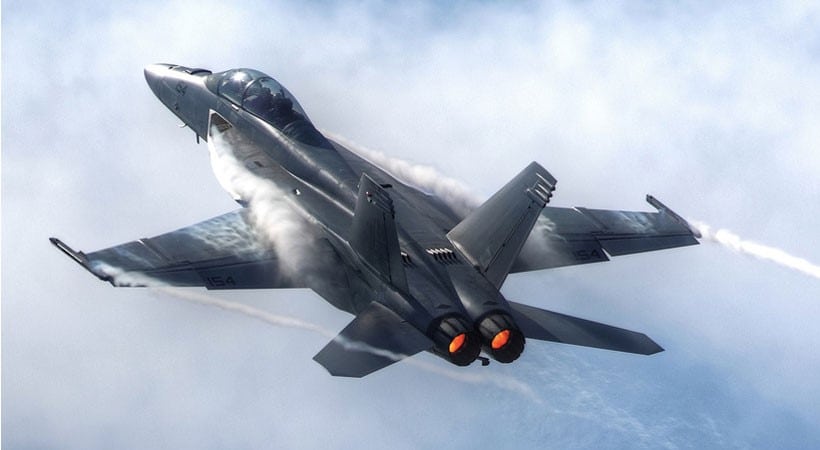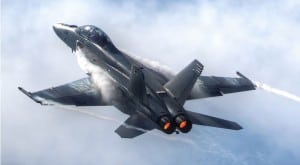 ships along with an opportunity to meet the women and men that serve aboard them. Beginning with an opening ceremony on Monday, May 1st, the community will welcome visiting sailors, Marines and
Coast Guard personnel at Esplanade Park on the Fort Lauderdale Riverwalk. Navy and Coast Guard vessels will be available and open for public tour Tuesday, May 2nd through Saturday, May 6th. All vessel tours are scheduled at specific times with a limited number of people allowed on each tour. Due to security restrictions, tours require registration prior to boarding any military vessel.
Visiting service personnel will be participating in vocational and recreational activities while in port. Military personnel will also be visiting local hospitals and schools while assisting with community service projects. Event details can be found at browardnavydaysinc.org.
Coinciding with Fleet Week is the Fort Lauderdale Air Show, with flight demonstrations on May 6-7. Military and civilian aircraft will perform flight maneuvers directly off Fort Lauderdale beach. Watch precision flying performed by U.S. Marine Corp Osprey aircraft and the Canadian Armed Forces Snowbirds. Spectators on the beach will also enjoy paratrooper teams landing right in front of them. For more information and to purchase tickets go to fortlauderdaleairshow.com.